Bright, citrusy yellow is a great way to brighten your rooms – but you don't have to douse the room in it.  Use yellow to make a bold statement by using it to *pop* in your space.  Here's a few ways how:  Take a neutral room like this one, and simply add a couple of bold yellow chairs or lamps.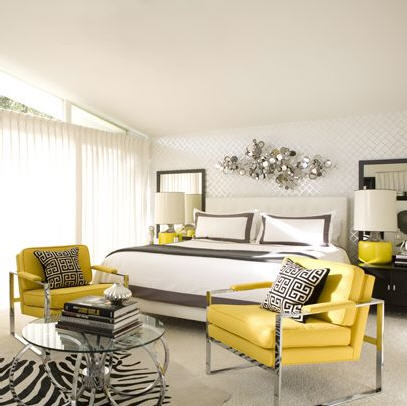 Find a piece of furniture that needs an update and paint it bright yellow.  Look how great bright yellow pairs with  blues – what a great way to make a traditional room look instantly current.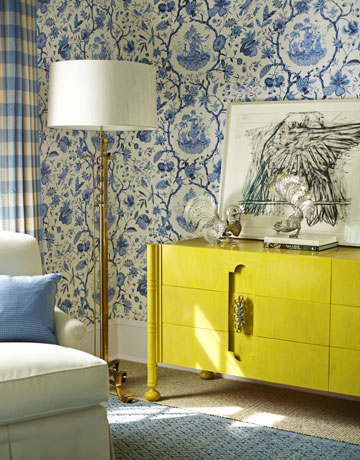 I'm not talking butter yellow, folks.  To make this combo current you have to think vivid, saturated, caution- light yellow.  Here's the other side of the same room: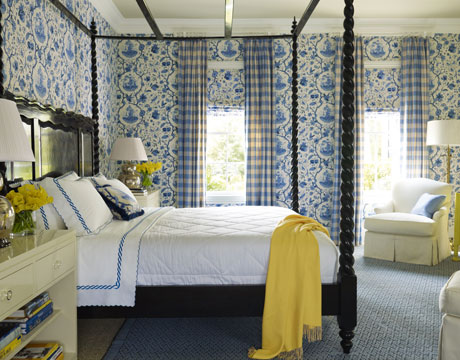 Wowza.  Painting these interior doors sunny yellow was a ba-rilliant move.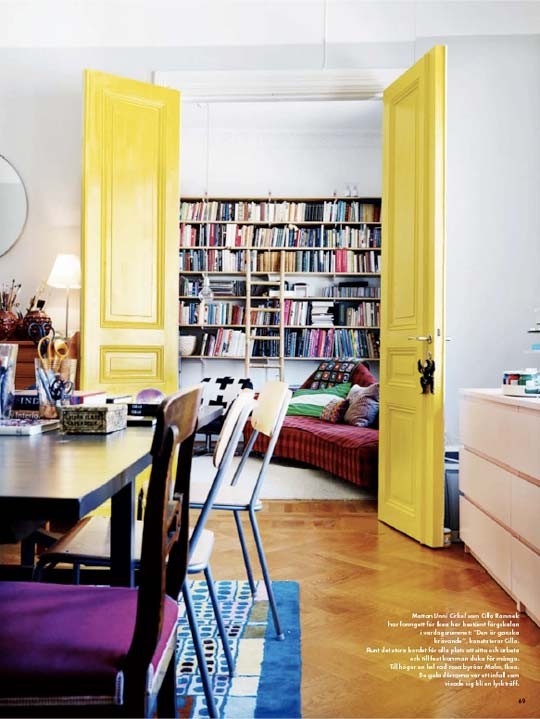 Saturated yellow looks especially current with all the grays that are dominating the decor scene.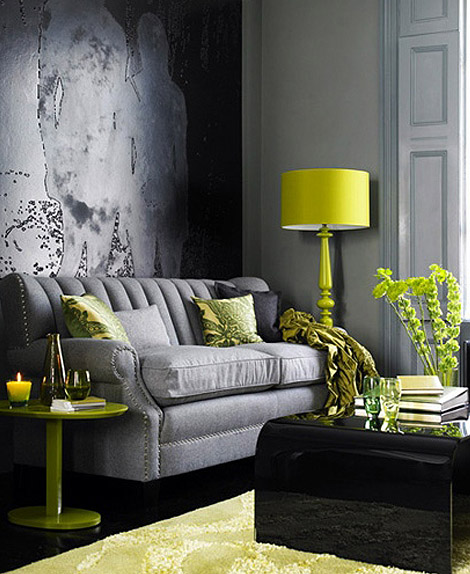 source
Sometimes just a fabulous piece of art can give you that pop of color you are looking for.  This lovely portrait is actually what inspired me to write this post (thanks, Jean!).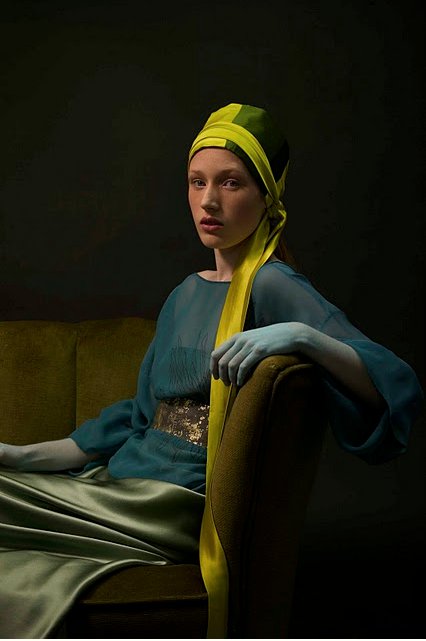 Not sure why her hand is blue, but these colors are FABULOUS.  What do you think of this take on yellow?