Fresh, but not cold.  Sophisticated, but not formal.  Updated.  Welcoming.  Interesting.  This is how many of my clients describe the overall look they want for their homes.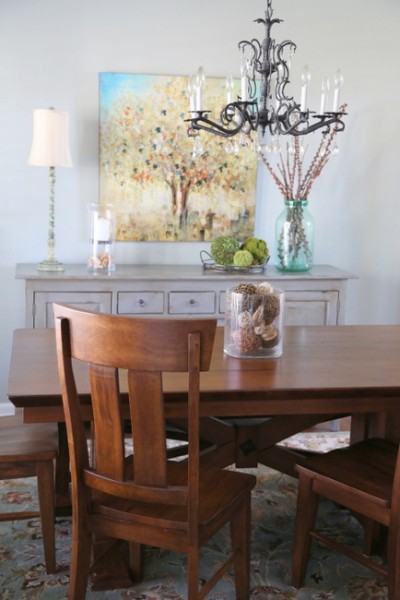 The lady of this house isn't afraid of color, but wasn't completely satisfied with her previous paint color selections: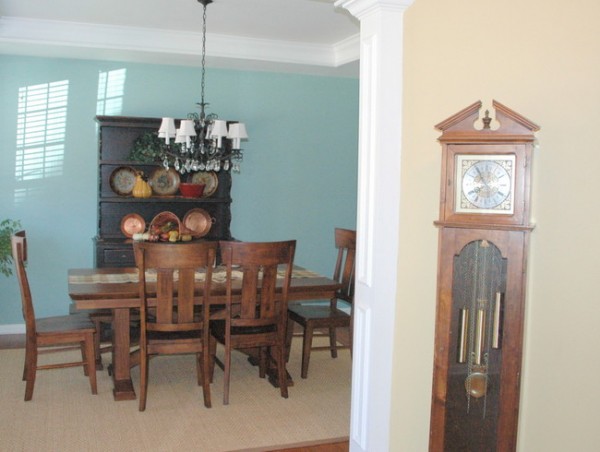 before 
We chose a more subtle and sophisticated paint color palette, and it turned out beautifully. Other changes include a new rug, painted buffet, and this gorgeous butterfly art from Merridian Home Furnishings.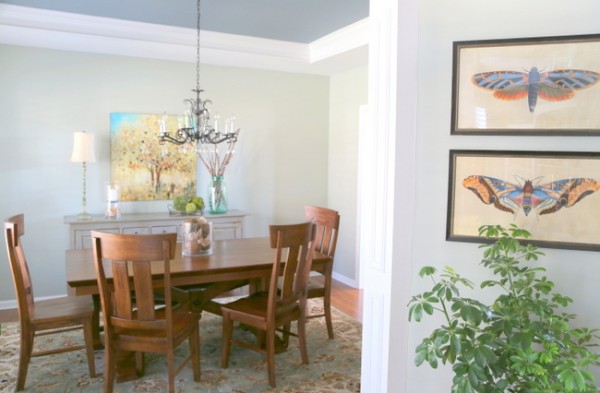 after 
The entry before: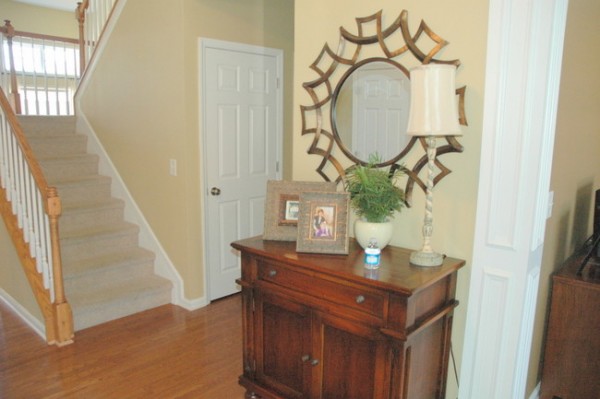 before 
Now the entry boasts a fresher wall color, new hardwood up the stairs, and a new classic entry light fixture.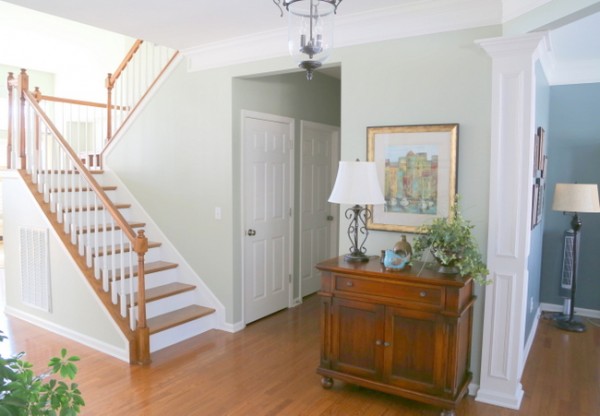 after
Her husband's office needed an injection of color, too.  This is the room before the change: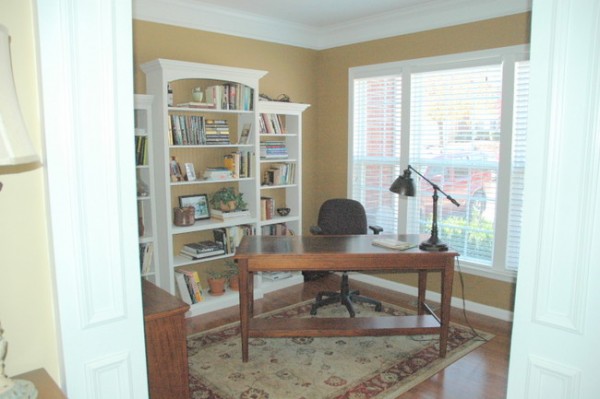 before 
The result is more sophisticated and masculine, at the same time.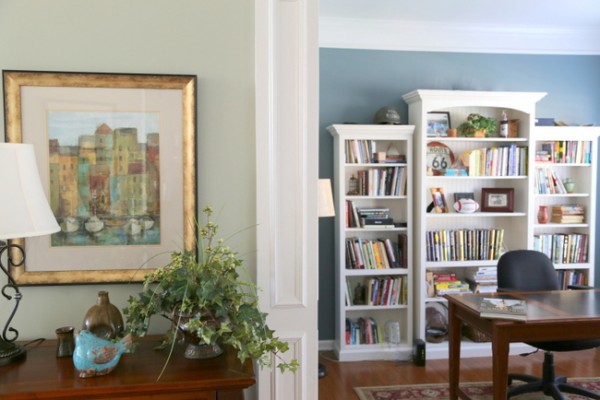 after 
Painting the back of the bookcase white, rather than wall color, makes it look more solid.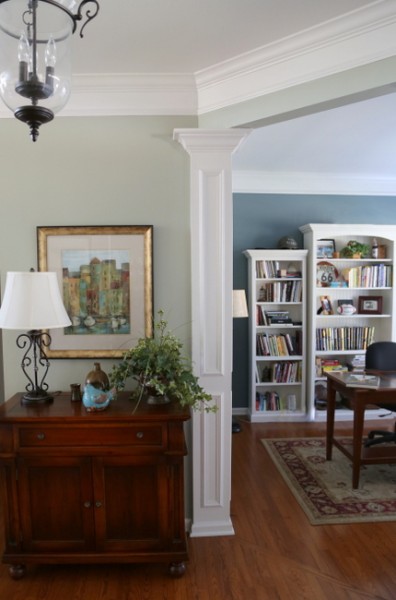 after
The master bedroom was a bold red.  Pretty passionate, but it might be difficult to sleep in here!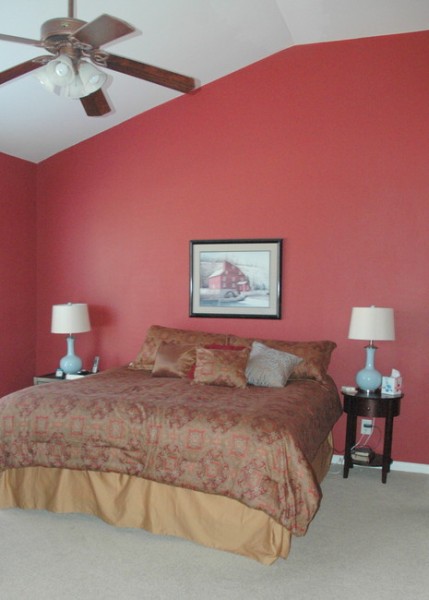 after
She asked for a peaceful, beach-inspired feeling.  I think she got it, don't you?  New bedding, an upholstered headboard, and the classic upgrade:  wood flooring makes this space feel like a beachside retreat.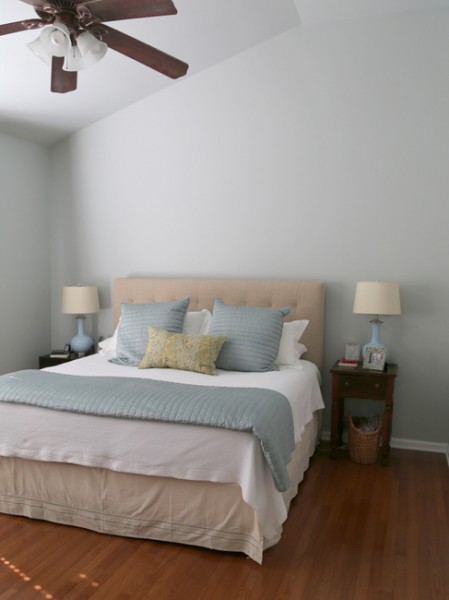 after
Fresh, but not cold?  Check!  Sophisticated, but not formal?  Check!  Updated, welcoming, interesting? I think so.  What do you think about the changes?