Color changes everything. And it can do a world of good for your dining room. Today's befores and afters  (oh, how I love befores and afters!) are to prove to you the incredible impact of dining room paint color.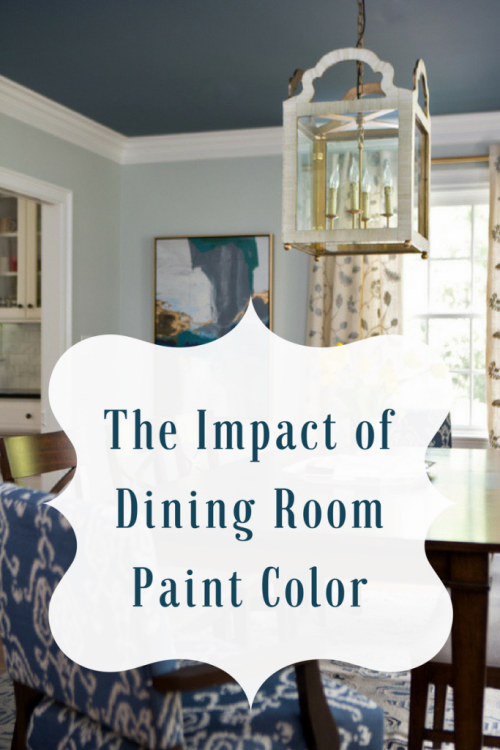 Let's start at the very beginning – that's a very fine place to start! A lovely couple moved into a fabulous new home, bringing their dining room furniture along with them from their previous home. The furniture is very nice, and I particularly like the rug and upholstery on the end chairs.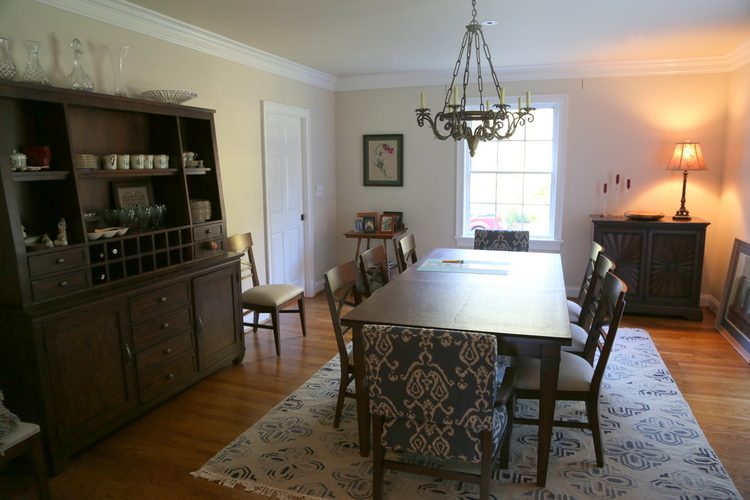 dining room before
But as you can see, it's still a pretty bland room. This dining room paint color does NOTHING for this room for this space. The homeowner wanted the room to have a more "finished" feel to it. She was ready for new paint colors, and she wasn't in love with the light fixture, either.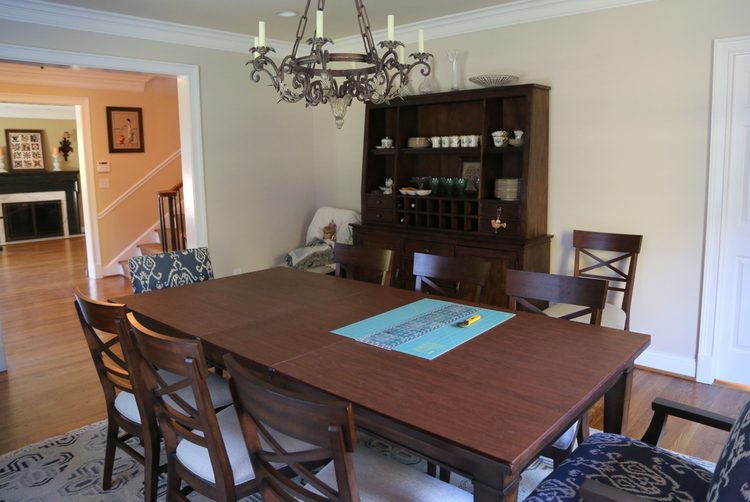 dining room before
Using her rug and upholstery as inspiration, we chose a color scheme that would make her dark wood furniture come alive. We also chose a fabulous statement light fixture, window treatments, and art to finish out the room.
I love the way this dining room came out! I mean, I REALLY love it.
So without further ado, here it is now: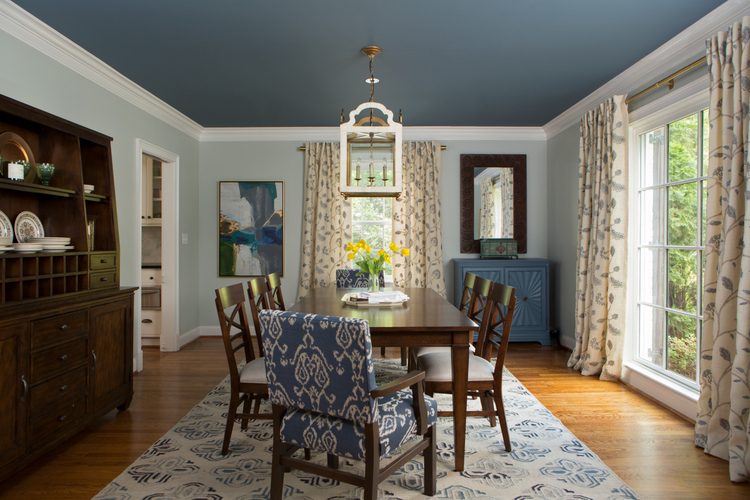 The Decorologist, photo by Sqft Photography
You tell me that a dark ceiling will make your room look smaller, and I'll show you the before and after of this room!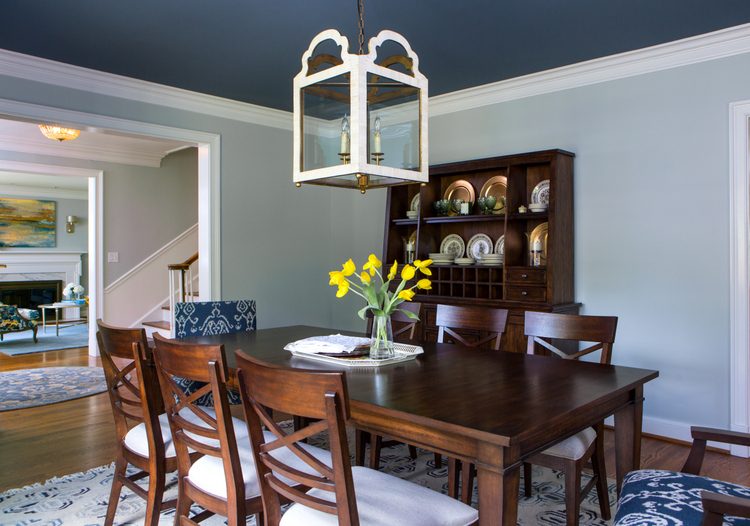 The Decorologist, photo by SqFt Photography
The finishing touch to this room was the decision to paint out the dark wood cabinet in this gorgeous and rich blue. The detailing of the wood just pops now as the light reflects off the semi-gloss finish. I love it. So much.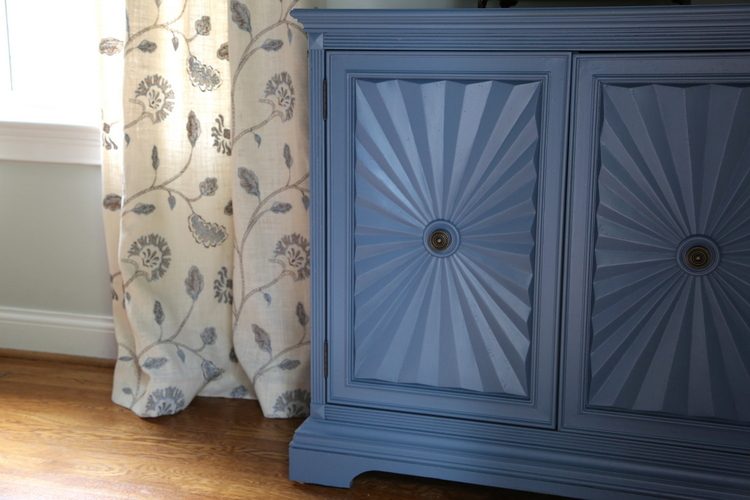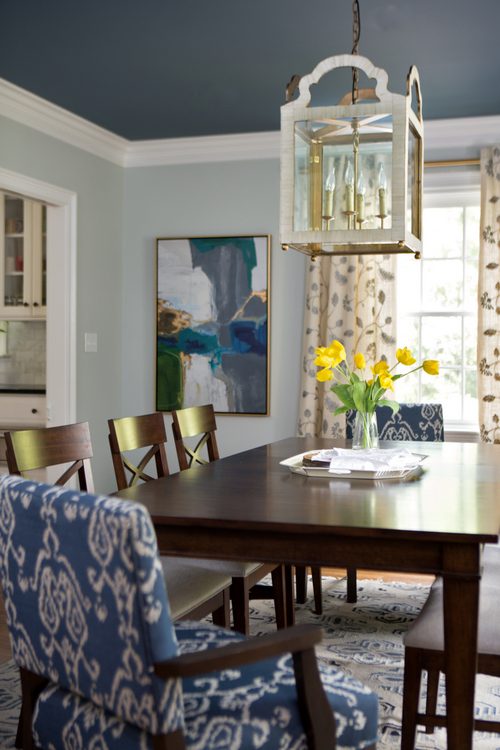 The Decorologist, photos by SqFt Photography
So what is YOUR dining room paint color? And would you dare paint the ceiling dark?
Want to learn more about paint color? Interested in becoming a color consultant? Consider becoming a Psychological Color Expert™ with my new online training program. . . find out more HERE!