I must admit that when I think of high-gloss black, I think cheesy bachelor pad.  In the 1980's.  Today, the hottest way to play with black is to use remove the gloss – matte black is in.   You might just want to go with an accent wall, like here.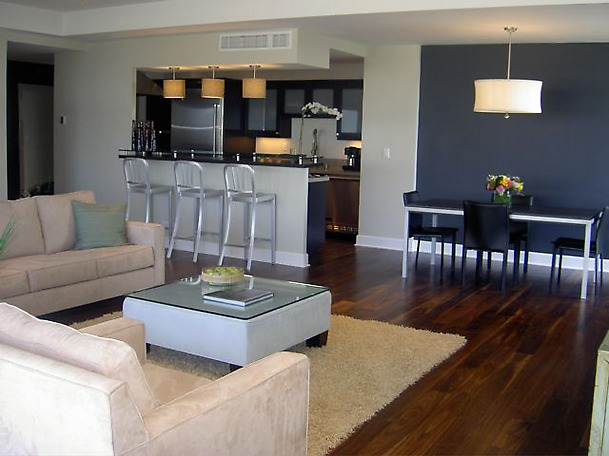 Think chalkboard black – not ink black.  Maybe this matte black thing started with all the chalkboard paint that people started using in their homes.  It not only was functional, but looked pretty cool.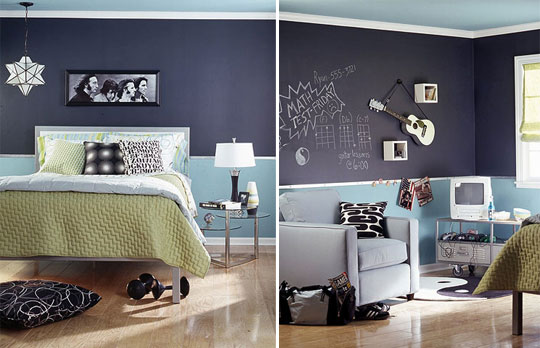 These living room walls are seriously black, but white accents keep it sharp.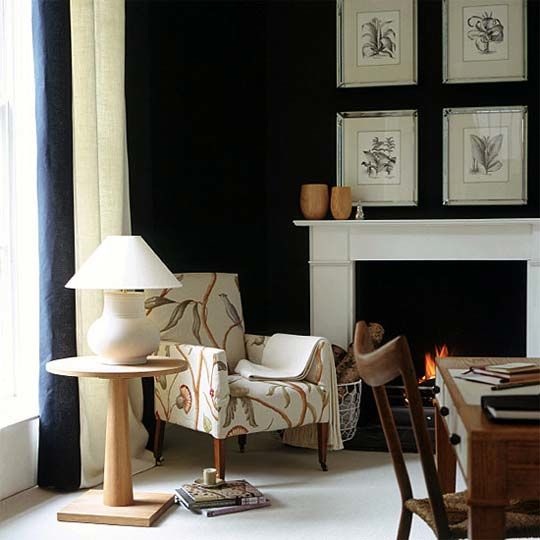 I think I prefer the almost-black choice, like this wall.  Like gray-black or blue-black.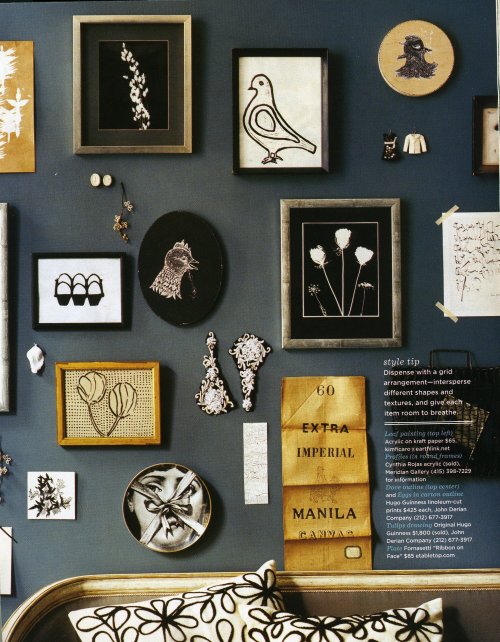 I think this works really well with this bold lime color on the door.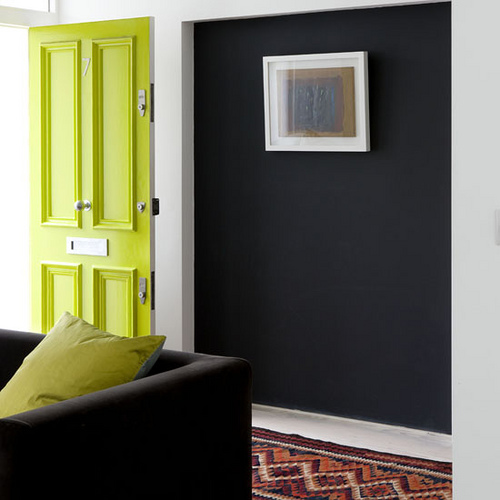 | | |
| --- | --- |
| | This room is amazing – white walls, black trim, ceiling, chandeliers, and gray on the floor and sofa.  Then – an acid green sofa  and ottoman plunked down in the middle of it!  Now that's what makes this room sing.  |
| | |
| --- | --- |
| I like this massive black headboard (made from three hollow core doors!), but I do think it would look better in a matte finish rather than it's current gloss.  | |
| | |
| --- | --- |
| | The white on the walls, ceilings, light fixtures, and island make the black flooring and lower cabinetry look grounding rather than dreary.  This room has some real gravitas. |
| | |
| --- | --- |
| I remember the first time I saw this kitchen in designer Ruthie Sommer's home.  Wow.  Again, the bold door color against the black is what does it for me. | |
| | |
| --- | --- |
| | Black on the trim and far wall work because of the ton of light that streams through that glass.  Very sophisticated, not at all bachelor-pad cheesy. |
| | |
| --- | --- |
| Bold color choices give this room a confident personality.  The black isn't overpowering because of the white wainscotting around the bottom of the walls. | . |
| | |
| --- | --- |
| | In this scene from "It's Complicated,"  Meryl Streep relaxes in her very cool matte black claw foot tub. |
| | |
| --- | --- |
| This is a seriously glam bathroom, don't you think?  I like that they painted the tub charcoal rather than the same black that is on the walls – glossy walls, matte tub.  That yellow velvet chair really pops. | |
So, are you ready to paint something black?  Try one of these options from Sherwin Williams paints:

SW 6258 Tricorn Black
SW 6991 Black Magic
SW 6993 Black of Night
SW 2936 Black Emerald

Photo Credits:  Decor8, Ohdeedoh, Apartment Therapy, Domino, LivingEtc,   Elle Decor,  BHG, HouseandGarden, DoorSixteen, ElleDecor, SkonaHem, PointClickHome, Vastudc