I know it must be springtime, because I'm having lots of requests for Exterior Paint Color Consultations!  More and more people are realizing that they no longer have to live with their dated brick exteriors if they don't want to, but it can be difficult to take the plunge and actually paint the brick.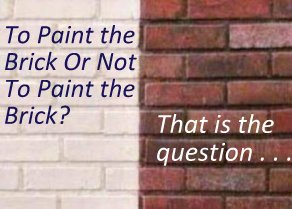 Last week, I worked on some Virtual Exterior Mock-Ups for a local client who needed a visual to help her make the decision:  to paint or not to paint the brick exterior of her home.  This is her home in its current condition: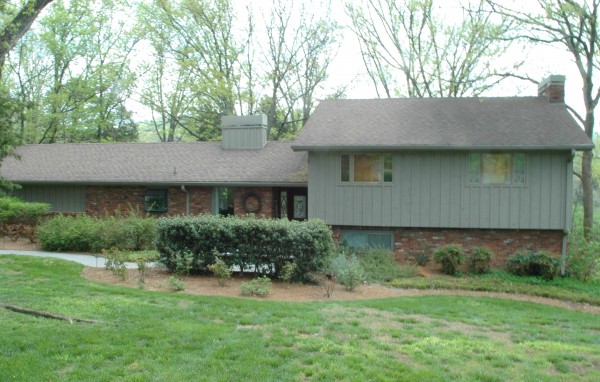 Brick Exterior – Before
When I met with her at her home, we talked about possible paint color schemes and placement on the exterior of the house and looked at paint samples there on-site.  But nothing beats a Virtual Mock-Up to help determine whether or not to take that big step of painting the brick.  Here are a few we both liked: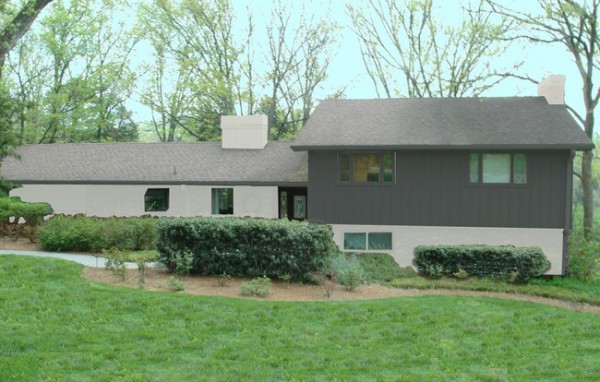 Dark Charcoal on Siding, Off-White on Brick 
The siding on the left side was painted out like the brick color, because it just chopped up the facade when we tried to do all the siding the same color.  The mock-ups helped us see and correct that.  Since my client didn't like the small windows, I added window boxes to make them appear larger: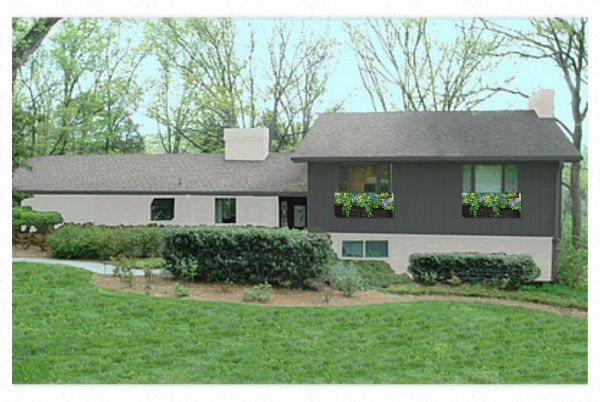 Exterior Paint Color Mock-Up by The Decorologist
I also had my graphic designer mock the colors up in reverse – dark on bottom, light on top. Here's the result: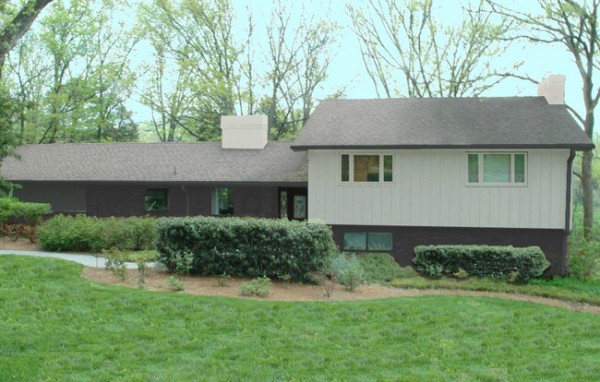 Light Wood, Dark Brick
You may notice that all the options included dark gutters.  Did you know that gutters can be painted, too?  I added in window boxes here, too, so we could see it both ways: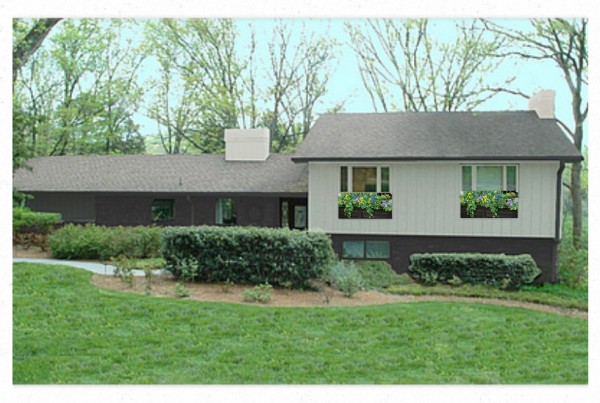 Virtual Paint Color Mock-Up by The Decorologist
So, do you think my client should paint the brick exterior?  And which option is your favorite?