I know, I know.  Everyone seems to be having their wood kitchen cabinets painted.  And there's good reason – it freshens up almost any kitchen, no matter what the style or era of the home.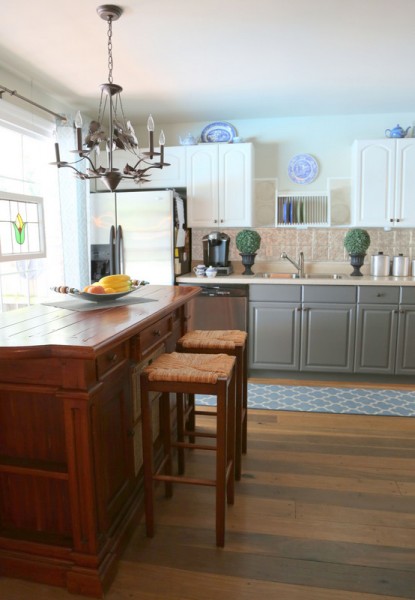 The Decorologist
In this client's home, the kitchen was large with a good layout.  Although she wanted to update the kitchen, my client wasn't in a place to replace the cabinets, backsplash, or the countertop.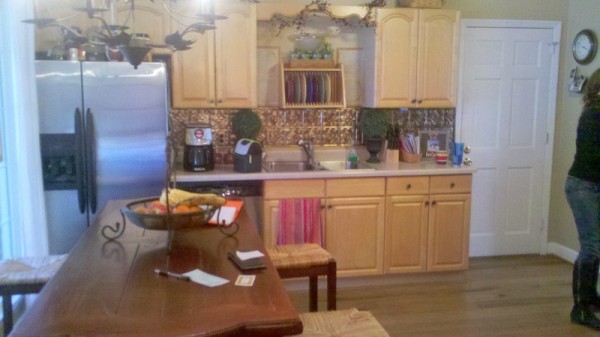 kitchen "before"
I'm sure you're not surprised, but my answer was "paint."  We chose a light gray for the walls and ceiling, a fresh white for the trim and cabinets, and a dark gray for the base cabinets.  The yellow-orange wood got a major facelift.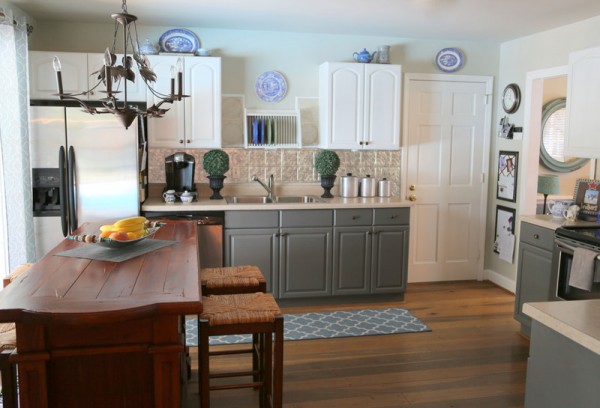 kitchen "after"
We decided to do a two-tone effect – white paint color on the upper cabinets and a gorgeous gray paint color on the lowers.  A couple of changes in accessories, and the kitchen looks larger, brighter, and updated.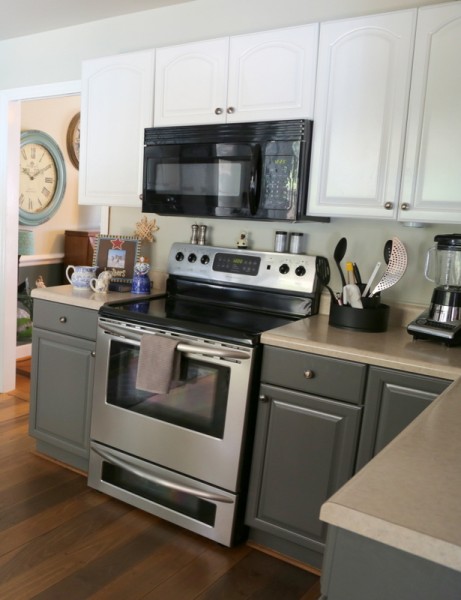 The Decorologist 
The gray paint on the lower cabinets looks so pretty with the stainless steel appliances.  It feels like a brand-new kitchen!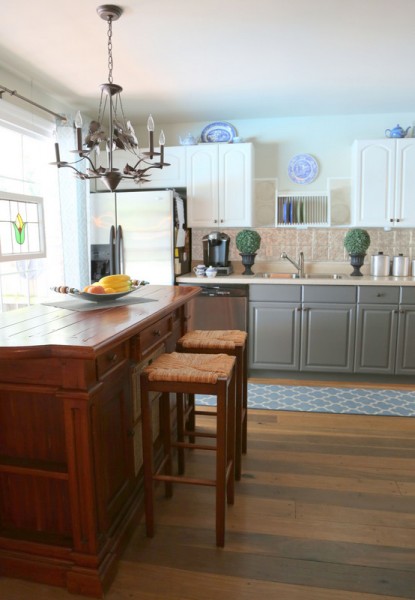 The Decorologist
So, where do you stand on painted kitchens?  Are you Team PAINT or Team WOOD?