This is what Restoration Hardware used to look like.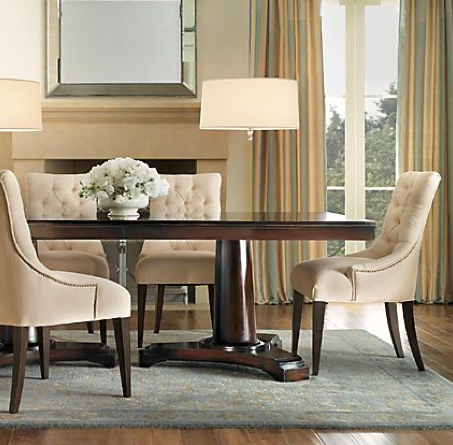 Restoration Hardware was formerly known for their wide range of interior hardware (knobs, pulls, hinges, and hooks), bathware, textiles, furniture, wall paint, and interior lighting.  Their overall style harkened back to 1920's New York, and they also carried an eclectic variety of toys, gardening tools, gadgets, and seasonal holiday decor which maintained an overall 1920s period theme.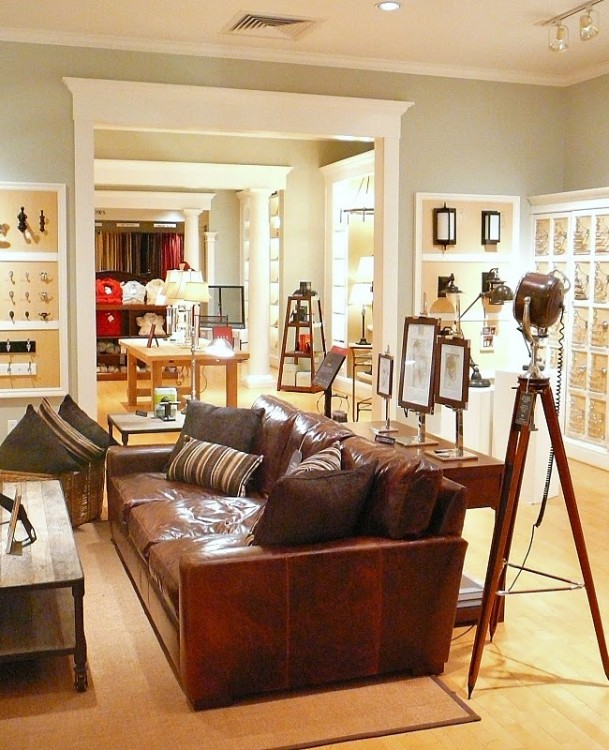 This is a poorly lit photo of my own cheap-man's version of a Restoration Hardware-inspired bathroom in a rental unit my husband and I rehabbed.  You know the look, right?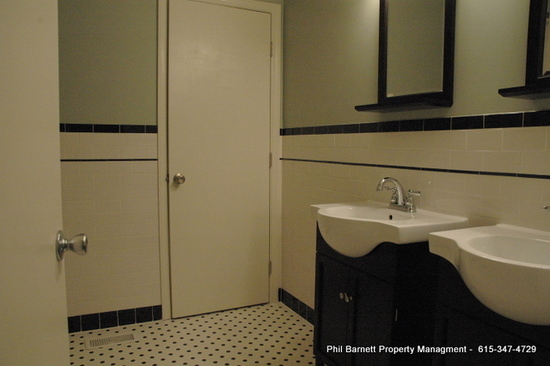 "reinvented.  remodeled.  reborn."  So says Restoration Hardware's new tagline.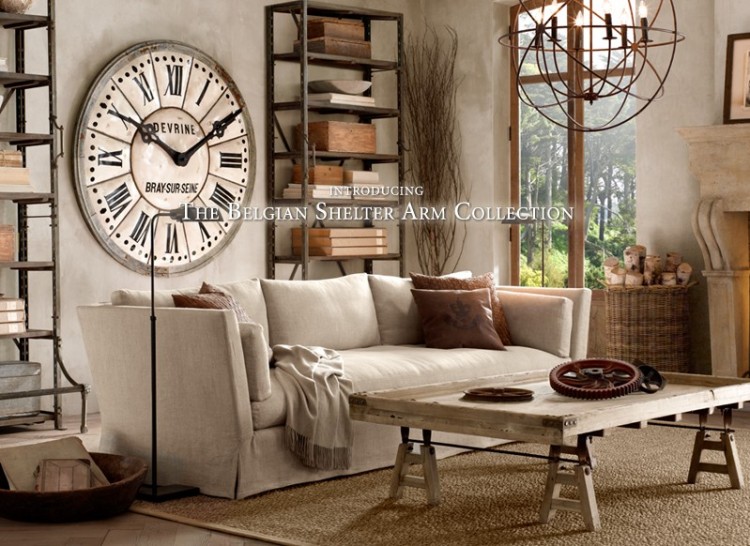 | | |
| --- | --- |
| According to Pablo Picasso, "Every act of creation is at first of all an act of destruction."  According to Gary Friedman, Restoration Hardware's Chairman and Co-CFO, | |
"During the collapse of the global economy, we drew inspiration from Picasso's words and chose not to listen to the conventional wisdom encouraging us to follow the pack and lower quality to reduce prices.  Instead, we saw an opportunity to be liberated, abandoning our past to embrace the future, one that has redefined the essence of who we are.   No longer mere "retailers" of home furnishings, we are now "curators" of the best historical design the world has to offer. . .  We've destroyed the previous iteration of ourselves, clearing the way to express our brand in a never-before-seen fashion.   Behold our Fall Collection.  Introducing over 500 new pieces that are a personal expression of a lifestyle that respects the juxtaposition of form and function, past and present, and an environment that is both relaxed yet refined. . .  We invite you to join us this Fall as we unveil an entirely new Restoration Hardware.  Witness what destruction hath wrought.  Carpe Diem."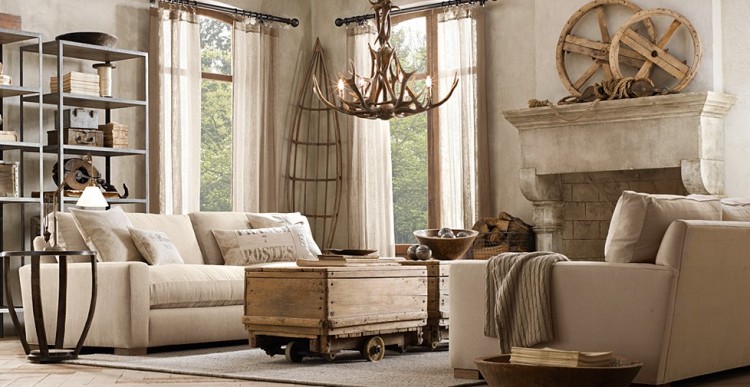 In other words, Restoration Hardware got tired of retro and decided to go retro-futuristic.  Or, full-on STEAMPUNK!!!  Steampunk is nothing new – it's been a largely underground trend for many years, inspired by retro-futuristic literature, films, and video games.  Movies of the genre include The Wild, Wild West, League of Extraordinary Gentlemen, and Sherlock Holmes, just to name a few.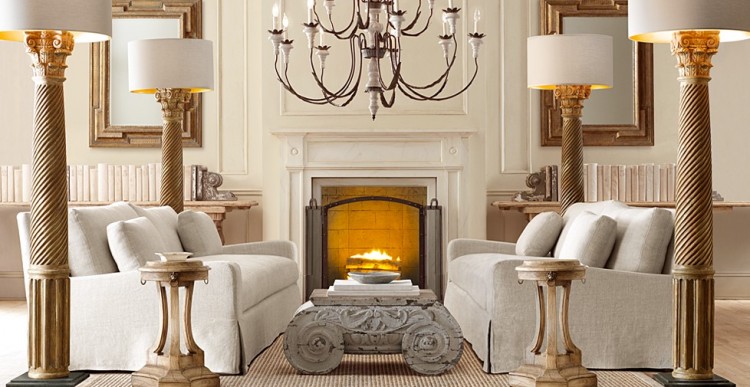 The term "Steampunk" denotes works set in an era or world where steam power is still widely used—usually the 19th century, and often set in Victorian-era England —but with prominent elements of either science fiction or fantasy.  The idea of living in a Steampunk world is living a life that looks old-fashioned, yet speaks to the future.  According to the writer Roger Morgan, "Steampunk is the future as dreamt by the past."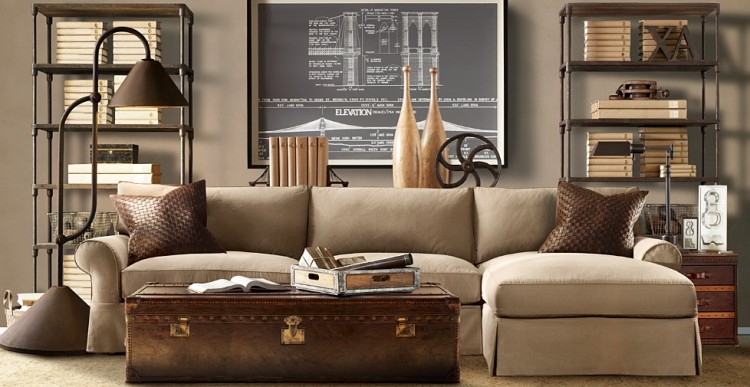 In regard to decor, this means Victorian + futurism + vintage industrialism + romantic goth.  Think part mad scientist's laboratory, part gentleman's library, part retro workshop, part aging Victorian parlor.  A Steampunk home would be filled with steamer trunks, antique globes, vintage clockworks and gears, surveyor's equipment, campaign furniture, apothecary bottles, botanical specimens, aged brass, and dark wood.  Restoration Hardware has taken the Steampunk aesthetic and done two things:  made everything HUGE, and doused everything with the color of the hour:  greige.  Oh, and I almost forgot:  priced everything really high.
Welcome to the new Restoration Hardware.  Witness what destruction has wrought.


Photo Credits:  Restoration Hardware, Kristie Barnett.