| | |
| --- | --- |
| | Doug Meyer is known as a color revolutionary in Miami, Florida.  Inspired by fashion and travel, Meyer is all about bending the rules and setting up juxtapositions in his design.  |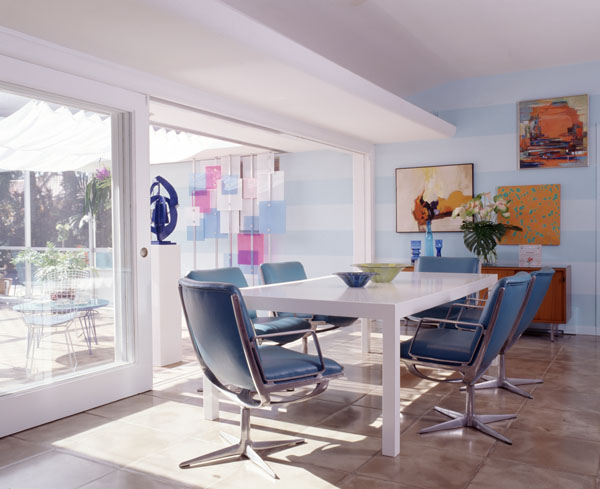 Meyer really like to use plexiglass in his designs (see pic below).  His work certainly reflects an updated mid-century vibe, doesn't it?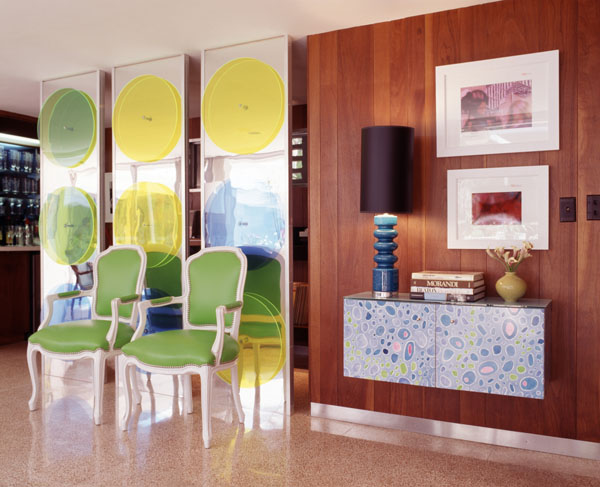 I must admit, I'm not loving the walls in the room below.  But I do like the furniture and accessories.  Maybe a dark gray wall instead?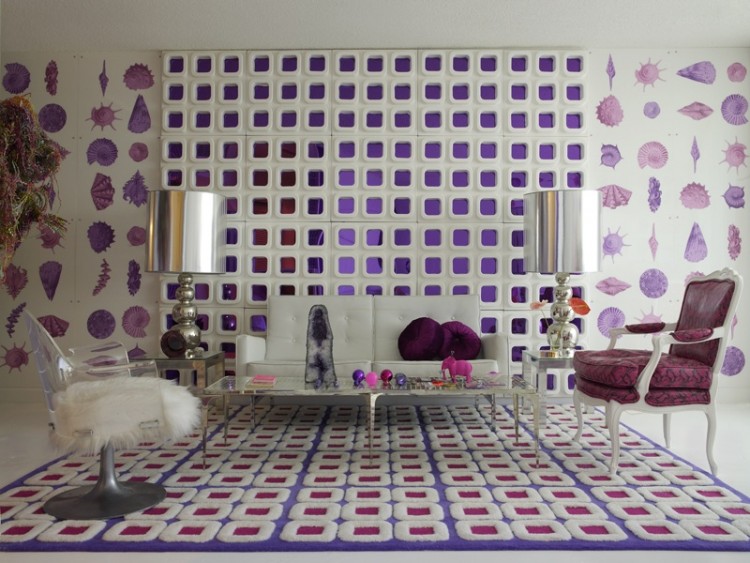 I really like the headboard effect he created here.  And all the shades of blue used.  No doubt, this is a very personal space where the occupant can get lost in his/her own world . . .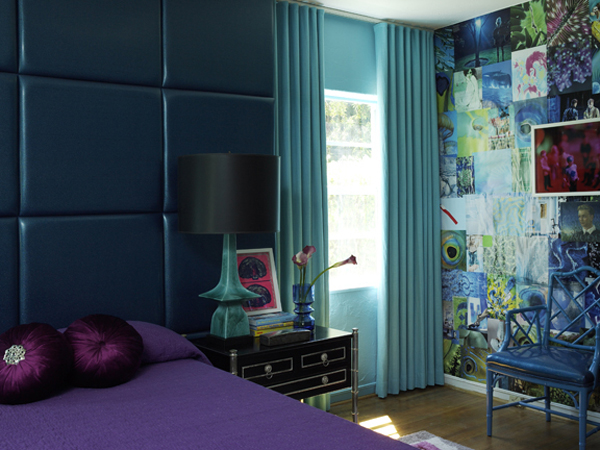 This is kinda reminding me of the apartment in "Family Affair" from the 1970's.  And that's not a criticism!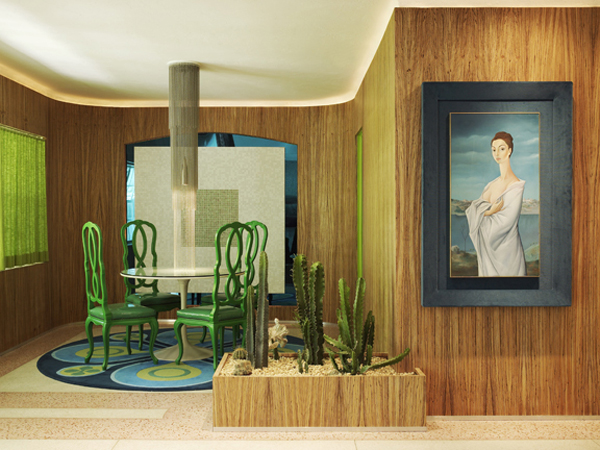 | | |
| --- | --- |
| Meyer believes that a particular design can last if it's based on the past and can transcend a particular trend.  He espouses no method or real rule for combining old and new, but believes it's all about balancing and editing.  | |

Photo Credits:  DecoratiAccess