I hope you are in for a wonderful weekend – I am helping host a baby shower with a woodland animal theme (*love*) and catching up (as always) on emails and such.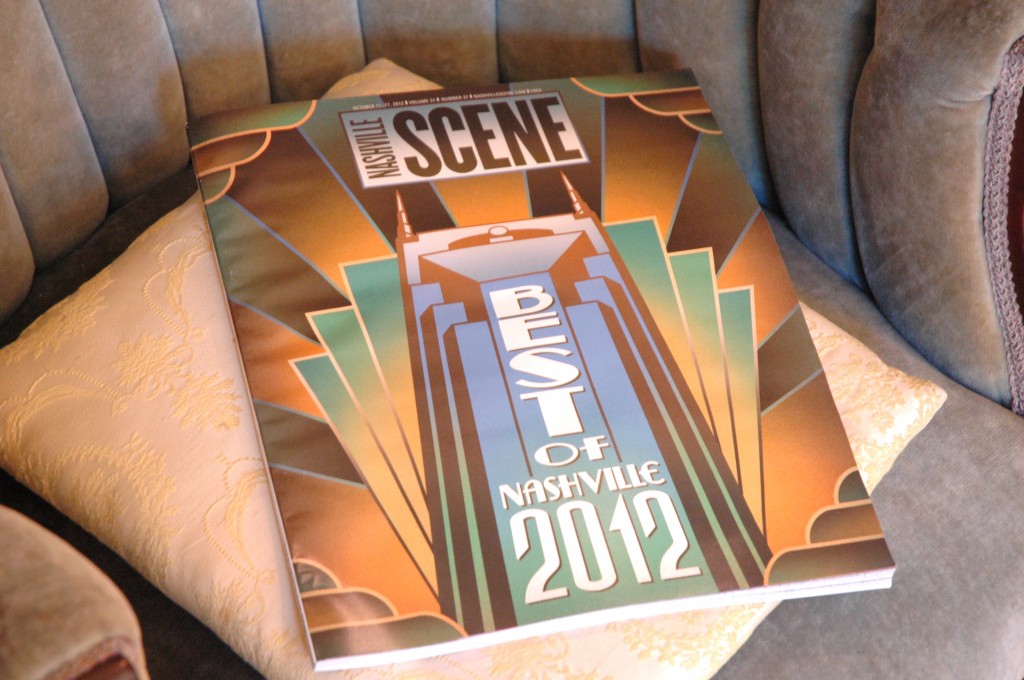 The Decorologist in Nashville Scene's Best of Nashville 2012
I just wanted to take a moment to thank all my local readers and clients for making The Decorologist blog one of the top 3 style blogs in The Nashville Scene's Best of Nashville 2012.  I appreciate all of you who take the time to read and comment and share this blog with your friends.  With all the changes in Facebook business pages lately, this may be a good time to subscribe via email or RSS feed (see side bar) to make sure you get all my posts.  Also, be sure to follow me on Pinterest for lots of fun design ideas for your home.  Again, have a great weekend!