I've been spending a good deal of my summer on something in particular – creating exterior color palettes for LP Smart Side. LP, or Louisiana Pacific, is a global leader in creating innovative products for the home building industry. LP Smart Side hired me to advise them on innovations in exterior color combinations, and I couldn't be more excited!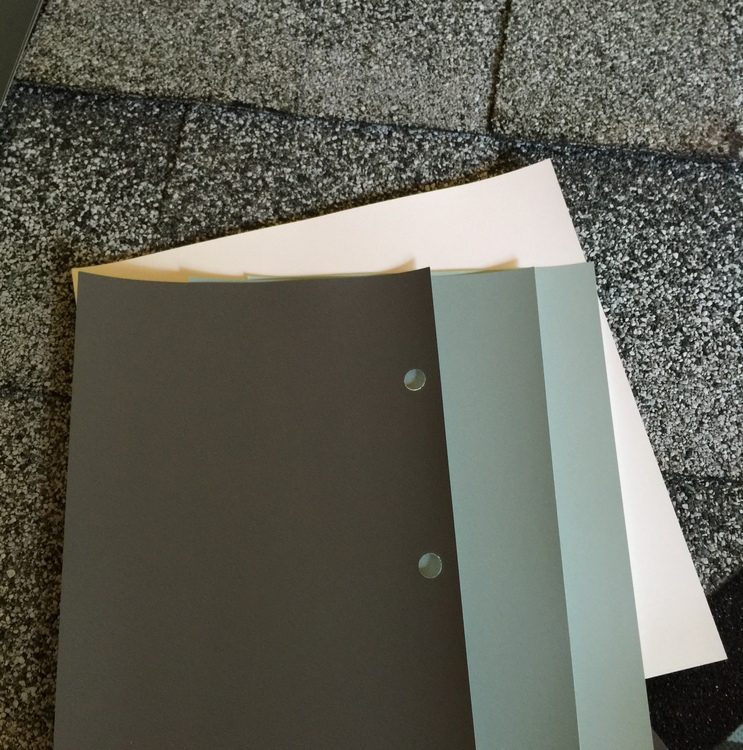 So rather than swimming at the pool, I've been swimming in samples of roofing, wood stains, siding, stone, brick, and (of course) exterior paint colors: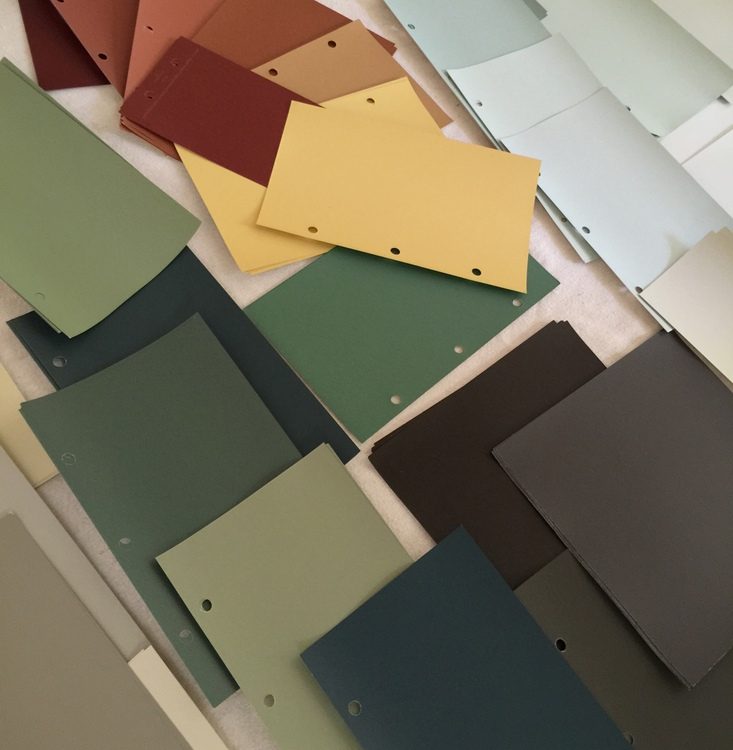 LP's lovely Michelle Forchetti asked me this week if I could come out to the LP Suite at the Titans football stadium in downtown Nashville to help them update some of their colors.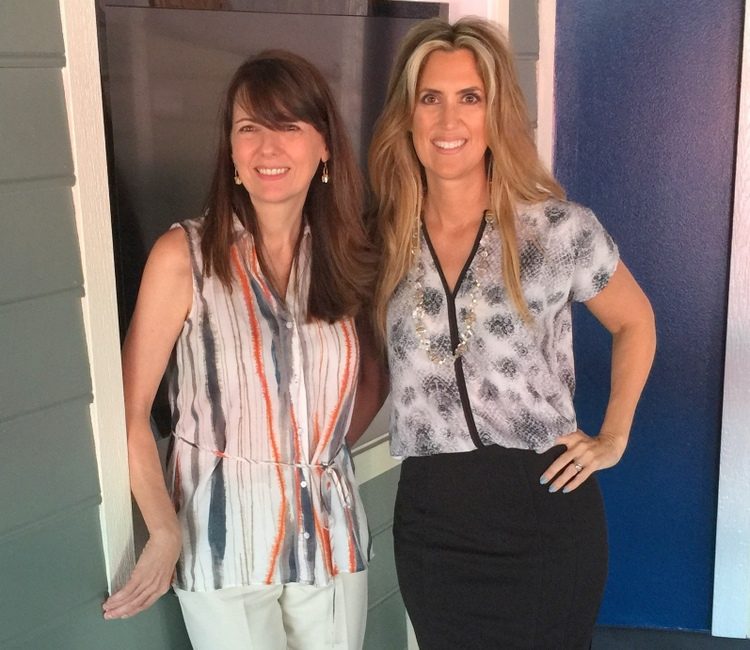 I must admit, this was the first time I've ever been to a football stadium, as sports are not my thang. But the suite where they host big clients is pretty cool!
view from the LP Suite
You can see the faux LP houses on the opposite side of the field – LP is a big sponsor of the Titans. In fact, up until last month, this stadium was known as LP Field.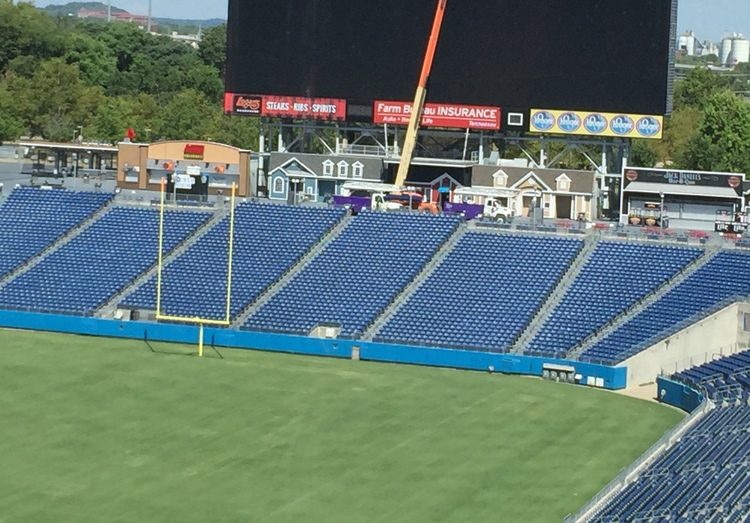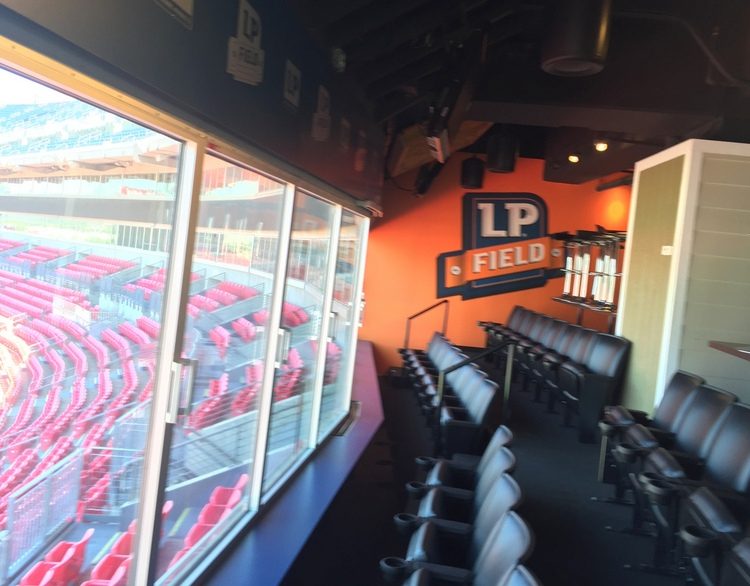 There are product examples set up in the LP Suite, like this mini-house clad in LP Smart Side siding and trim.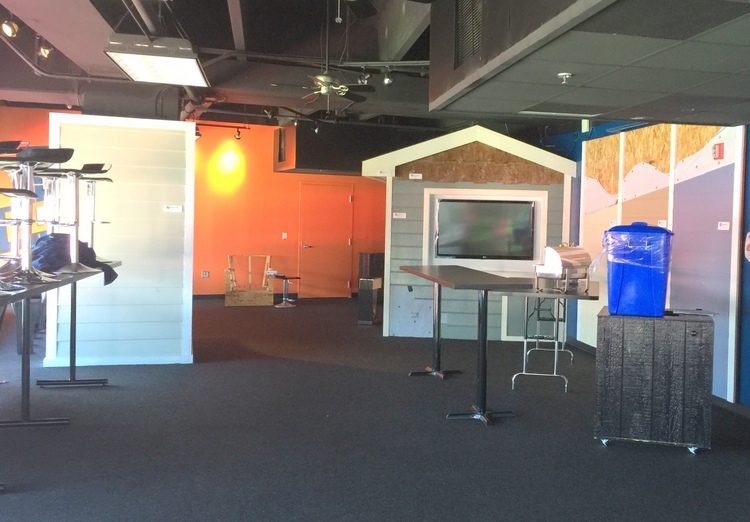 I put together a new exterior color palette for the mini-house, and specified seven new siding colors (from the palette collections I am working on) to display in the LP Suite. And since this may be the last time that I visit a football stadium, I figured I might as well put on my uniform and take a run around the field: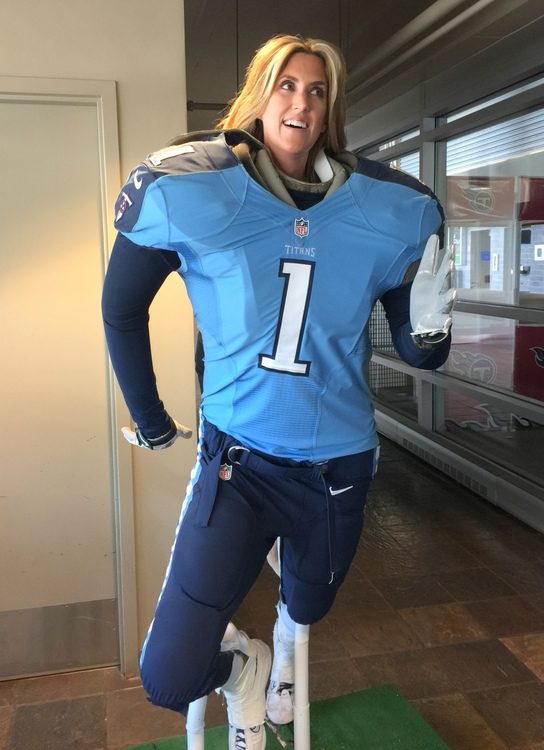 Of course, I will need to swing back by to see how the new colors come out. The really exciting thing about this project is not just the beautiful exterior color palettes I am creating, but also the fact that I will be educating homeowners and remodelers as to which palettes work with what style of house and with what fixed elements. And guess what else? Well, I'm going to hold onto that special tidbit for another post. Now I'm going to go get these cleats off and eat a steak – have a great weekend!
If you want to learn how to start your own exciting career in the field of design, sign up for our September 17-19 home staging certification course by clicking on the image below: