When I started working with my client about a year ago, it was obvious to me that she was drawn to all things shabby, chippy, and beachy.  She called me in to help pulling those things together and making them work in her traditional suburban home.  
Front Porch – Photo by Melanie G. Photography

Over the next few weeks, I'm going to show you the transformation of this fun family home that feels more like a coastal getaway than a formal suburban house in a Brentwood, Tennessee neighborhood.  We might as well start at the entry, which sets the scene for this sea-inspired space.  This is the way the entry used to look.  Unfortunately, this is the only before photo I have and it's pretty blurry.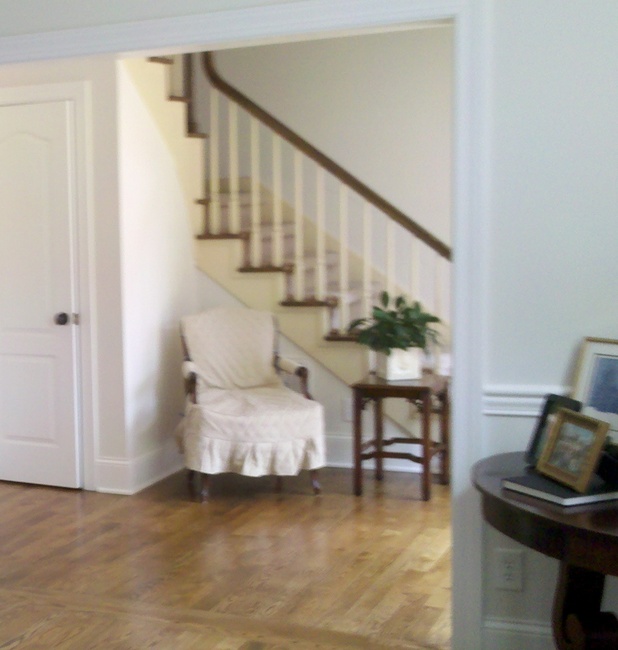 Entry Before
The floors were already hardwood, but the stairs were carpeted and dingy with yellowing paint on the trim going up the stairs.  The first thing we did was remove the carpet and refinish the wood beneath.  I found this bench in my client's recreation room and decided to remove the cushion and paint it to use beside the stairs.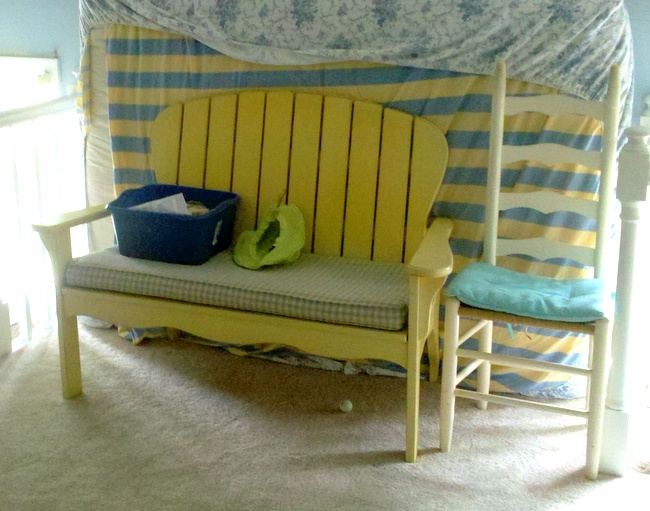 Entry Bench Before
I had an idea for her stairs, but it would take a big leap of faith on her part to let me try it.  I was inspired by this photo from Martha Stewart: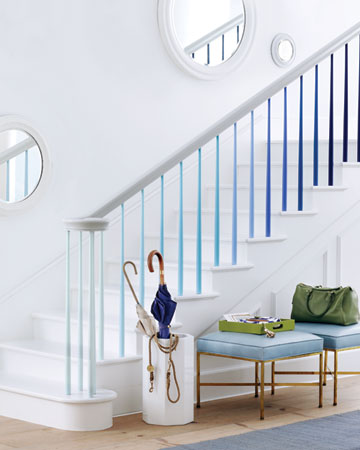 Martha Stewart
My client was totally up for it, so I devised a color scheme for the stair spindles that would tie in the palette for the entire home.  She was completely devoted to whites and watery blue-greens, so that's what we went with.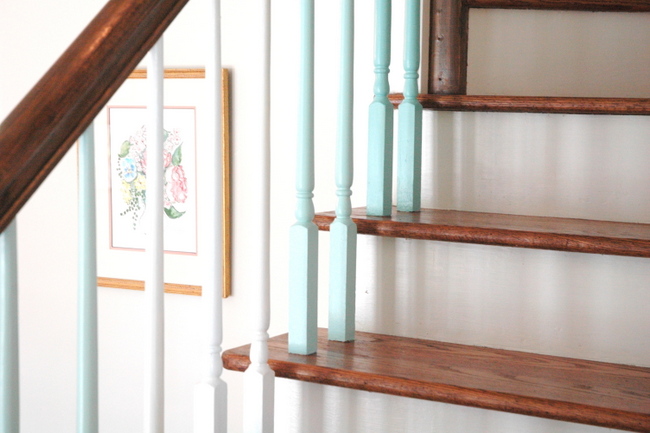 Stairwell Spindles Painted in Gradations of Watery Blue-Greens + White

I took a previously yellow table of the homeowner's and painted it one of our blues and roughed up the edges with sandpaper to reveal a hint of the yellow beneath.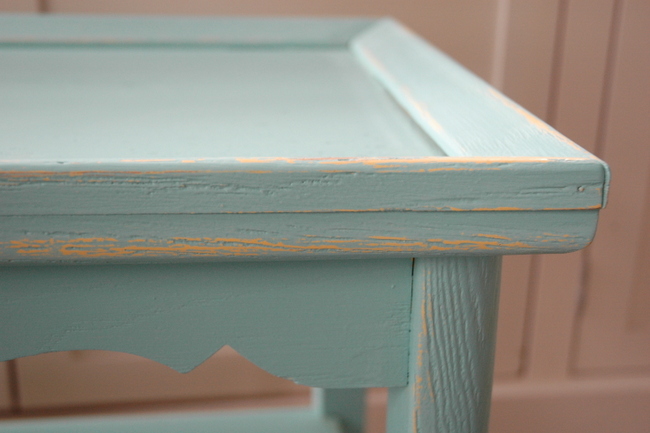 We also gathered all the black frames in the house and filled them with family photos to use in the upstairs hallway in a grouping.  I always lay them out on the floor to create my grouping before I start hammering nails.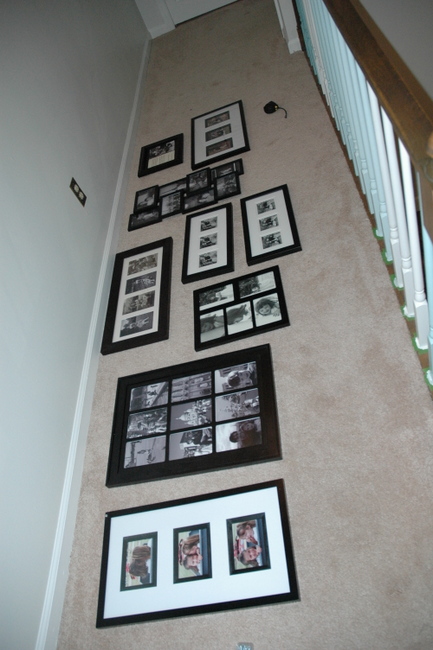 Family Photos to be Hung
So let's look again at the "before" state of the entry: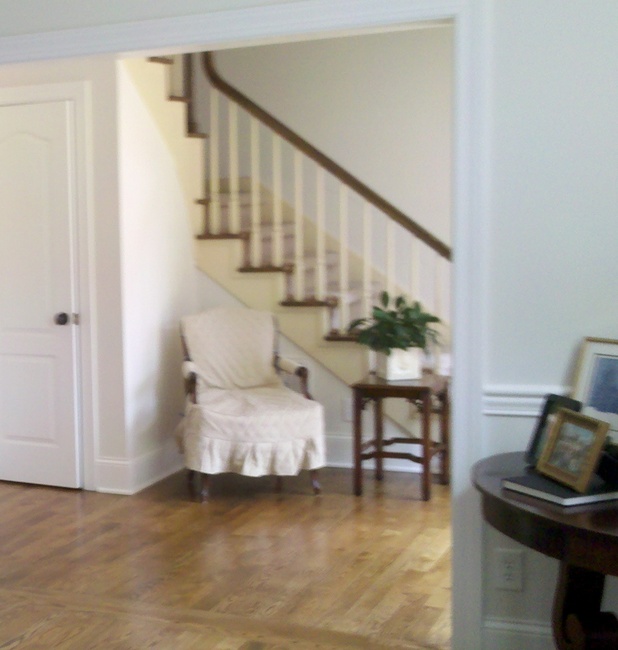 Entry Before
Are you ready?  Here come the "afters":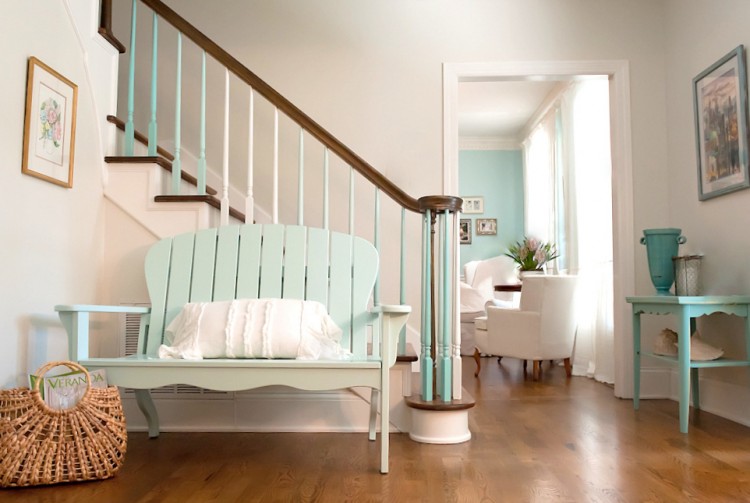 Photo by Melanie G. Photography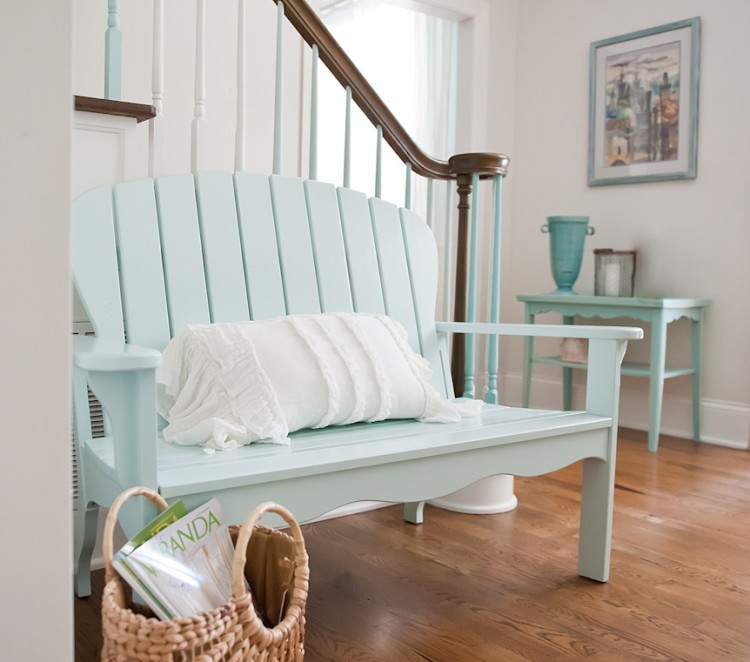 Photo by Melanie G. Photography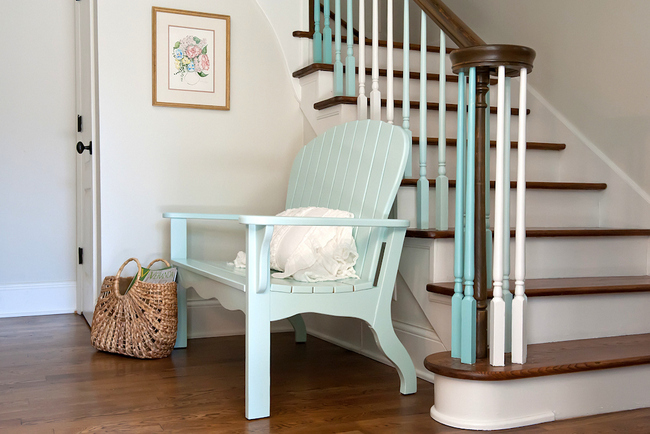 Photo by Melanie G. Photography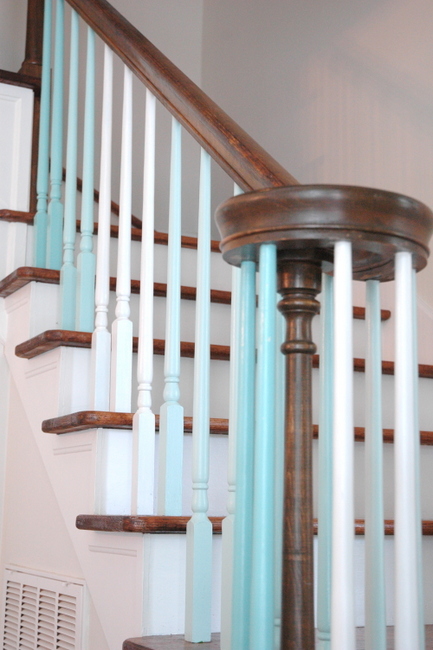 The Decorologist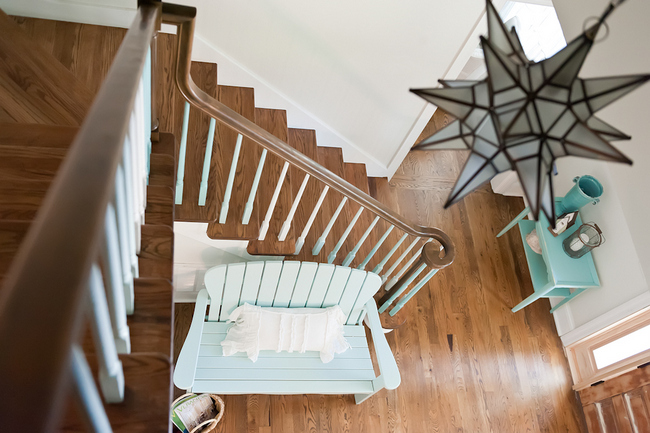 Photo by Melanie G. Photography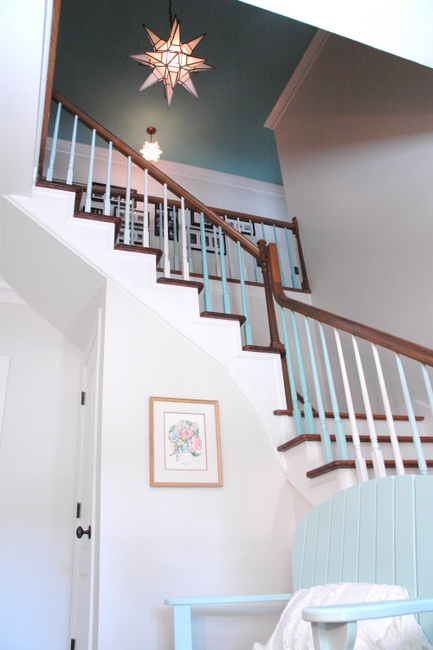 The Decorologist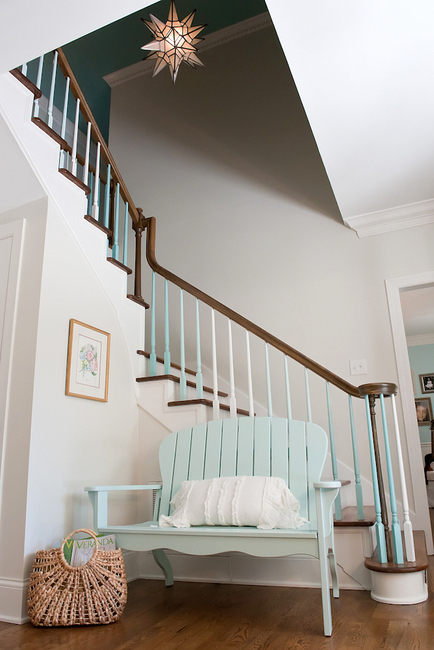 Photo by Melanie G. Photography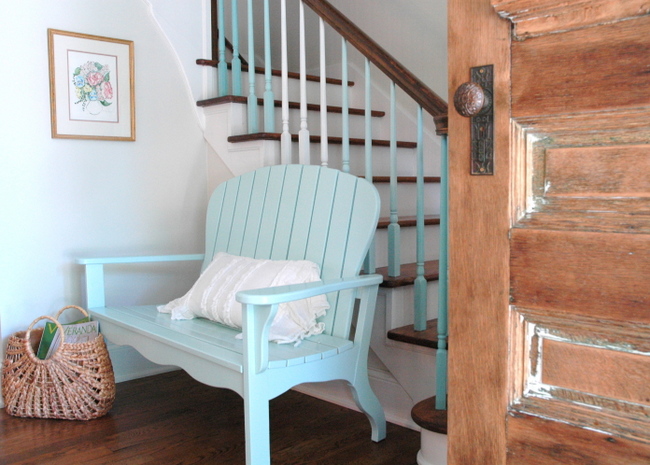 The Decorologist
How would you like to feel like you're on vacation at the beach all year long in your own home?  Stay tuned for more photos of the rest of this magical family home!
* Since posting this, I have also posted befores and afters of the beach-inspired living room here.