Do you ever walk into a room and feel as though things are off-balance?  I do – all the time.  It's a curse.  As an Interior Decorator and Home Stager, it's my mission to balance out every room I am asked to design or stage.  Last week, I speed-staged a formal home in Brentwood, TN.  This was the living room arrangement in its "before" state: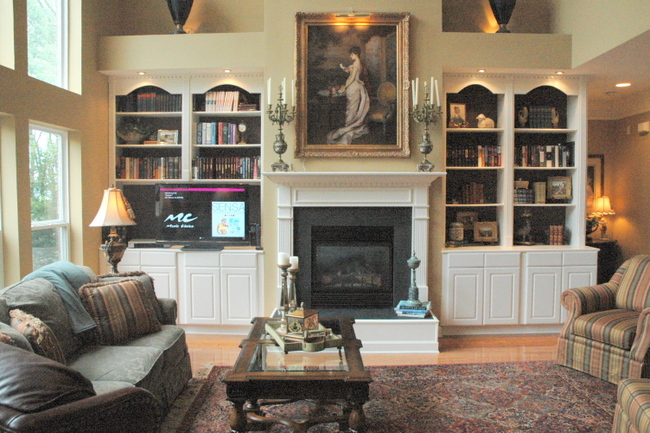 Living Room Before Staging
Can you guess what was bugging me?  The rug was off-center from the fireplace and bookcases, the sofa was off the rug, the coffee table wasn't centered on the rug, and the chairs were too far away from the sofa and fireplace.  With a few adjustments, the room felt a lot better to me: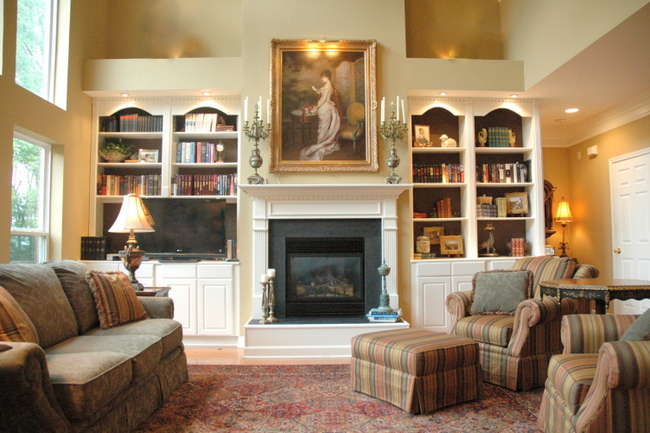 After Speed Staging by The Decorologist
Here is a view of the "before" from above – sometimes viewing from above gives you a different perspective as to whether or not the furniture arrangement works.  Notice that you can't even see the two chairs in this photo because they are so far separated from the rest of the seating.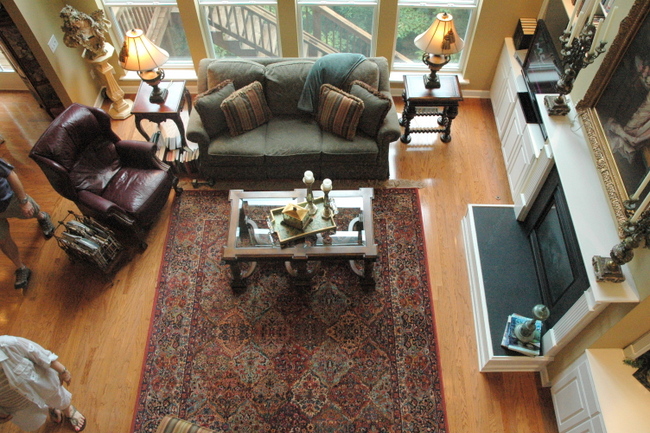 Aerial View of Living Room Before Staging
Now doesn't this just feel more "right?"  The listing photography looks much better because of it – and we all know how important that is!  If you don't know, you should read this.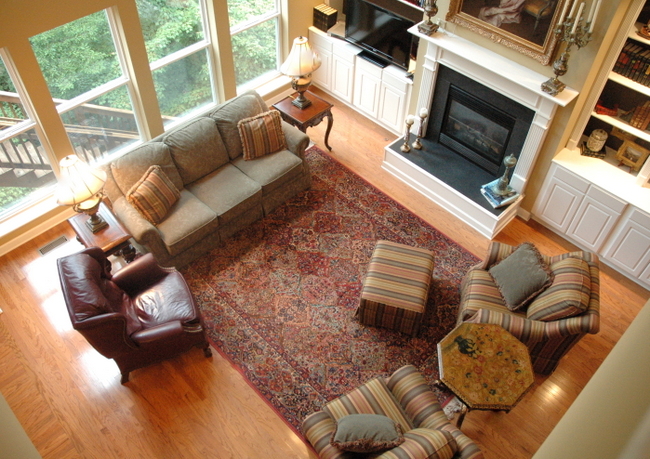 Staged Living Room by The Decorologist
Try it yourself in your own living room and see what a difference a little balance can make!