Long distance projects can be particularly challenging, especially when they are taking place during the holiday season! Like most remodeling and design projects, deadlines are rarely met and projected completion dates are simply wishful thinking. And then there's the heartbreak when you find out the flooring or backsplash tile (or both) you were in love with have, GASP, been discontinued.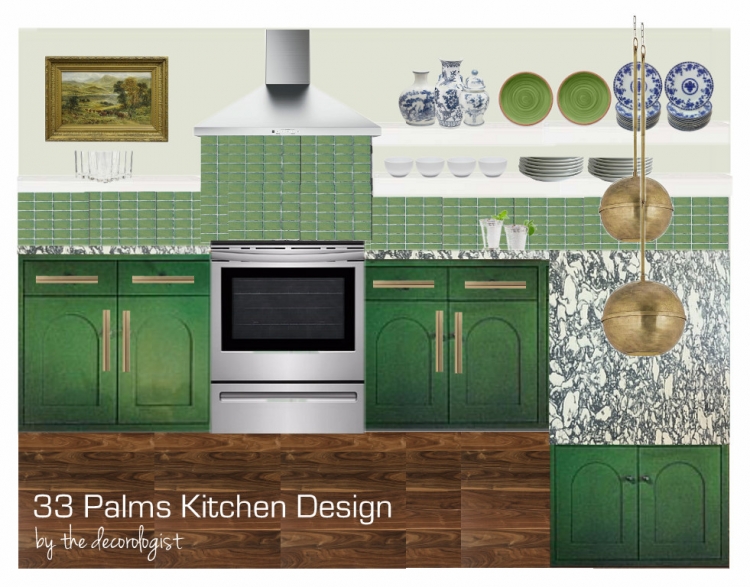 I've been down to Seagrove, Florida twice this month to inspect work in progress, modify plans, and make a few final choices for this vacation rental renovation, which has now officially been renamed "33 Palms."
After going back and forth between Cambria Rose Bay, Cambria Rosedale, and Caesarstone White Attica, I finally committed to Rose Bay for the quartz countertops in the kitchen. It's an inky swirl of seductive beauty that might be overly bold if it weren't in black and white. I've been wanting to use one of Cambria's newer quartz options, and this was the perfect opportunity!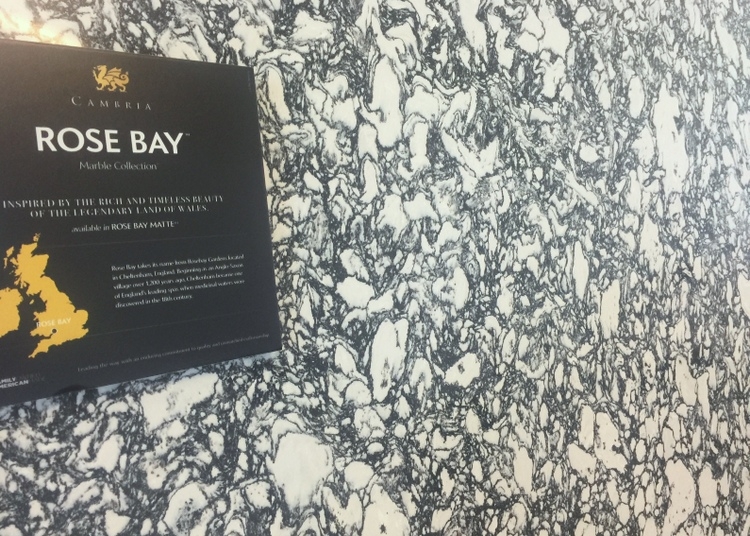 The kitchen, dining, and living areas are all open to one another, so an anchor neutral that ties them together and leads visitors down halls and up stairways throughout the home was my first paint color choice. Benjamin Moore's Silken Pine is almost off-white, but with the personality of a spring morning. The lower cabinets will be Benjamin Moore's Garden Cucumber. If you saw my previous post about this project, you may notice that I've altered my backsplash choice for the kitchen. The first one I picked out is now discontinued, so I couldn't get enough of it to do the entire job. Here is what I decided on to take its place – it's a mossy green option in what is kind of a modified hex subway tile: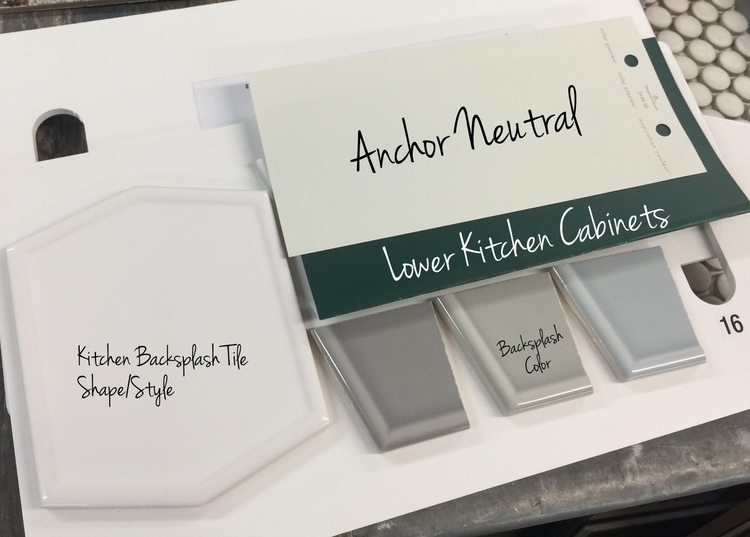 I think it's a rather classy replacement for the discontinued tile. I love the raised edge around its border! It will actually run horizontally, like this white version: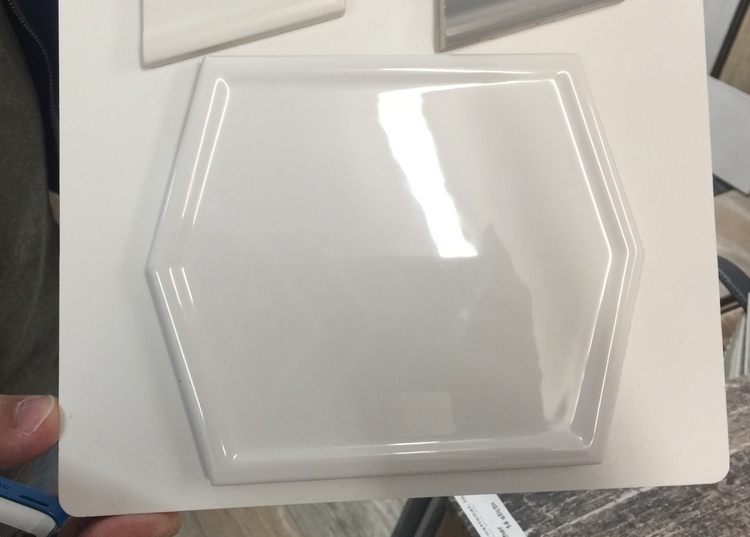 I can't find an image of the pendant lighting I bought several months ago – apparently it has also been discontinued, but thankfully I do have those in boxes! They are black with gold underneath and inside, and they look something like a honeycomb-stamped broken egg. Since I can't find a picture, this is the closest approximation I came up with without having to search the internet for hours. Here's the updated design board again: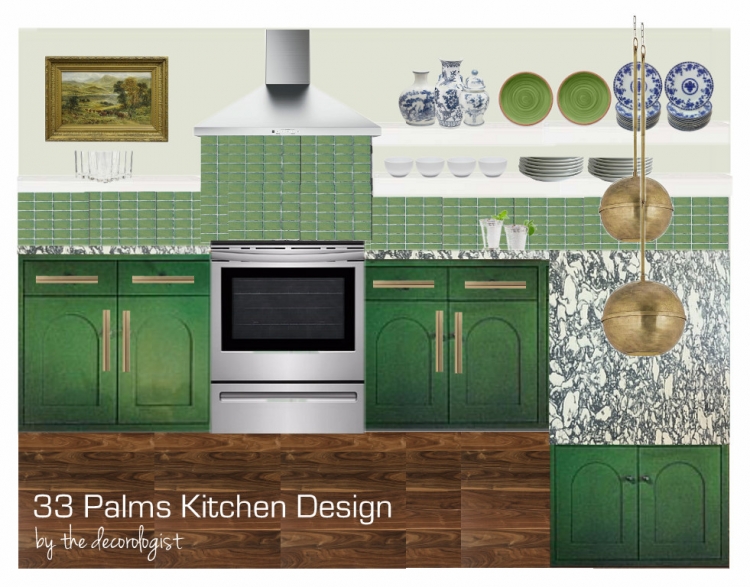 It won't look exactly like this, but it gives you an idea and something for me to shoot for. The open shelving will give me a spot to style up and make it look like more of an extension of the living room.
While this is my vision for what will be, the truth is that it actually looks pretty grim at this point. Here's where we are as of yesterday: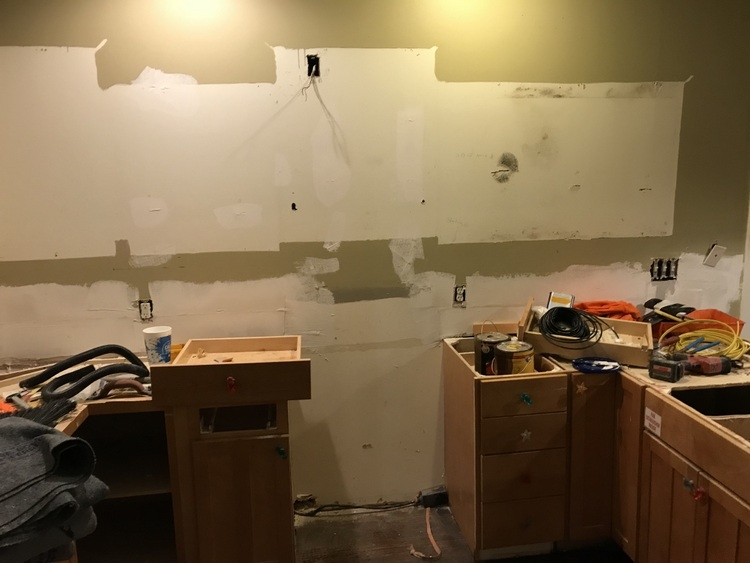 I know – real pretty, right? Tons of potential, right? I have high hopes, my friends . . . The countertop will be templated tomorrow, and it's scheduled for installation December 27th! I can't wait to see Rose Bay in here.
Now let me show you the first floor bathroom and my plans for there. Here's the before: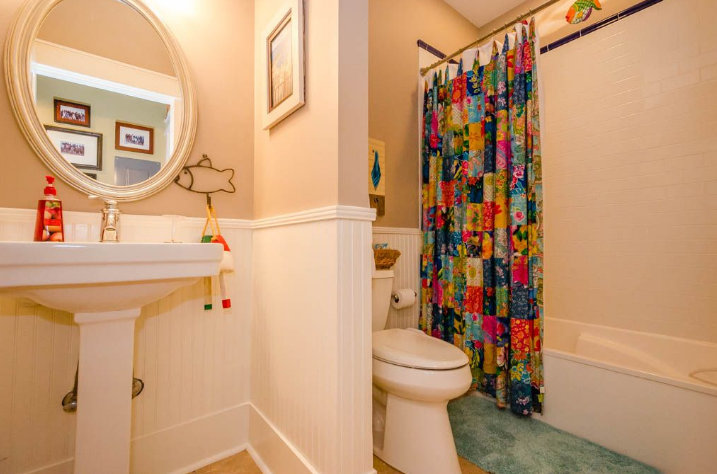 We'll keep the white subway tile, the white beadboard, and the pedestal sink. The dated flooring needs to go: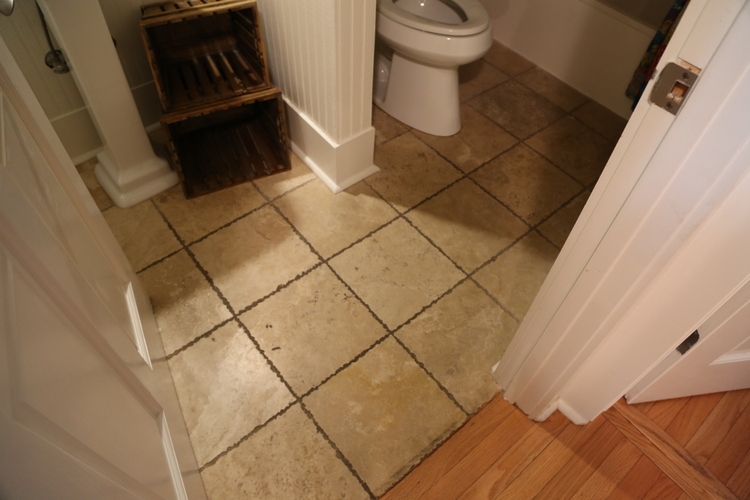 I had picked out the perfect porcelain tile flooring a couple of months ago and sent the info to my contractor. When I was down there a couple of weeks ago, my contractor hadn't gotten around to purchasing it yet, so I went to the tile store to place the order myself. Guess what? It had been – say it with me now – discontinued. Although I was upset for a half a minute, I quickly found a replacement that was actually 1/3 of the cost of the first choice and I actually like it better. Here's the one I ordered on the spot: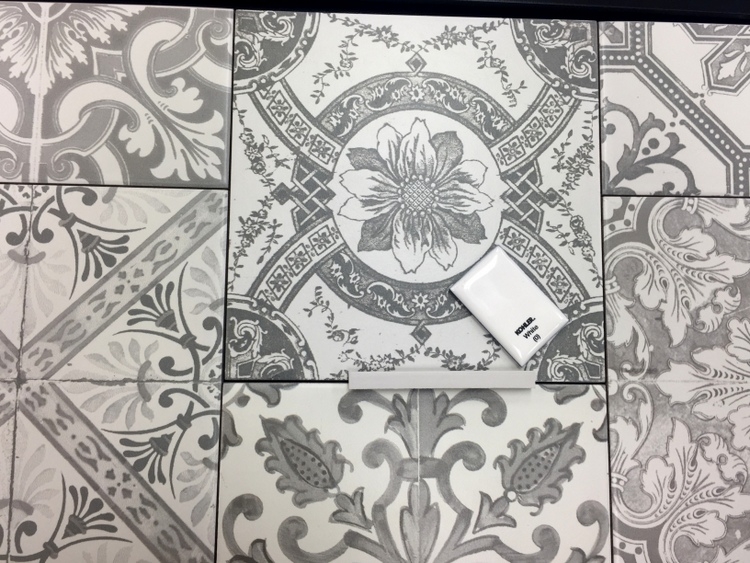 It'll have very tight grout lines and kinda looks like an encaustic quilt. Now picture the upper walls and ceiling in a soft black color. There are no windows in this bathroom, so the lights will always be turned on when anyone is in it. That's a situation that can handle dark walls, so I'm going to go for it. I purchased a rectangular rattan mirror that I will paint Garden Cucumber to tie into the kitchen which is adjacent to this bathroom.
There's one more area where I'm replacing tile – on the third floor sun deck. The tile was peachy and dated, and what's worse is that it was applied over poorly constructed decking. Replacing the entire thing was a necessity due to a resulting leak that did some minor interior wall and ceiling damage on the second floor. Here's the before: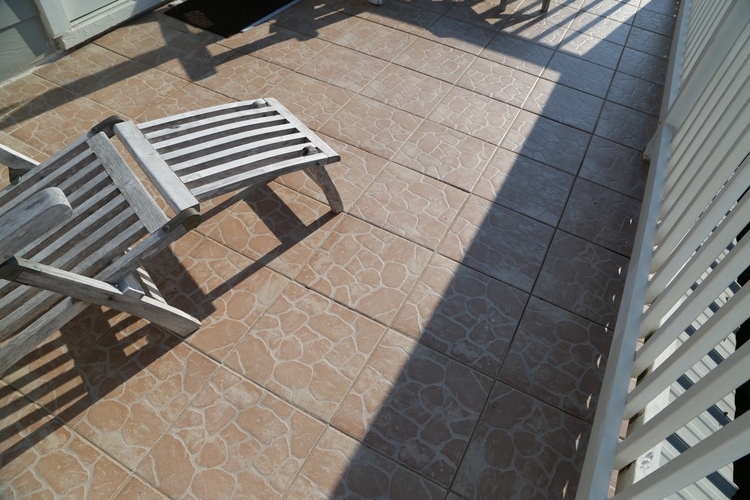 I opted for a porcelain plank tile that approximates bleached wood. A lot of people are choosing this for bathroom flooring, but it's rated for outdoor use, as well. Here's a nighttime photo: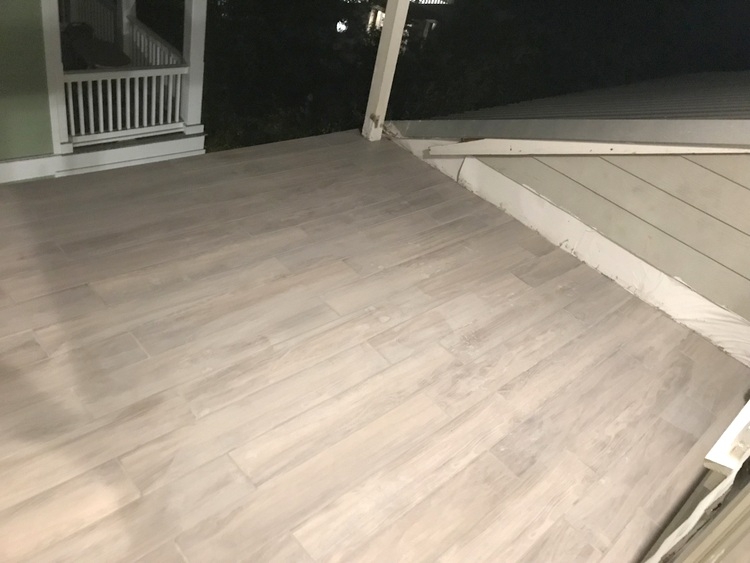 Speaking of wood floors – the entire house has wood throughout, but the stain was super-orange. My plan was to go with a timeless mid-tone brown stain, rather than the trendy gray stained wood going in up and down the coast.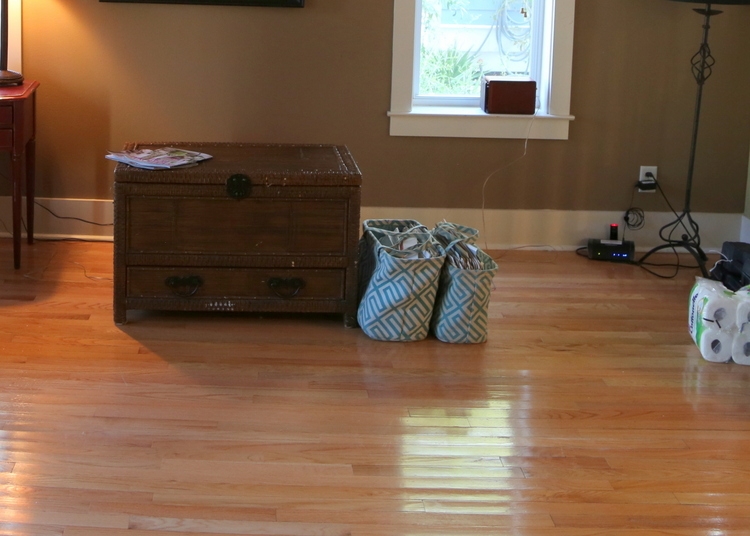 The floors turned out darker than I expected, and I was a little shocked at how much smaller the space looked when I saw it in person. I took a deep breath and reminded myself that the walls will be much lighter than the current color and the wood color is good and timeless – no red, no orange, no yellow.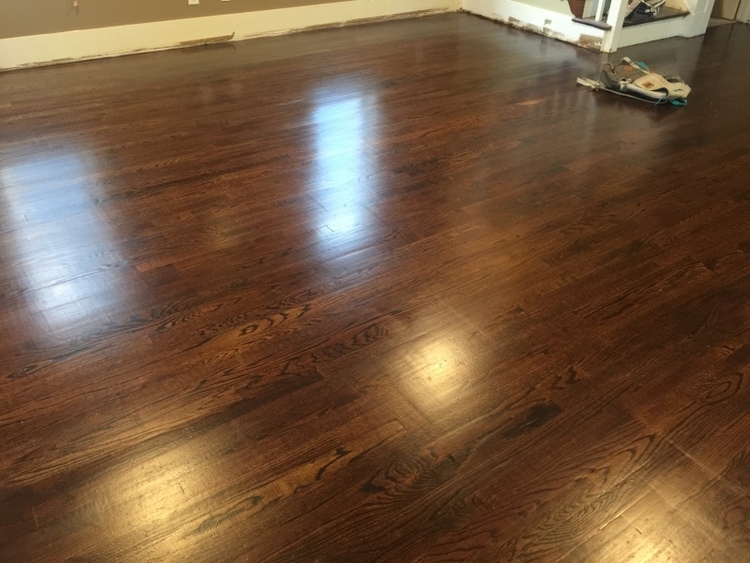 I'm pretty sure this means I'll need to use the lighter of the two rugs I purchased. So rather than this one: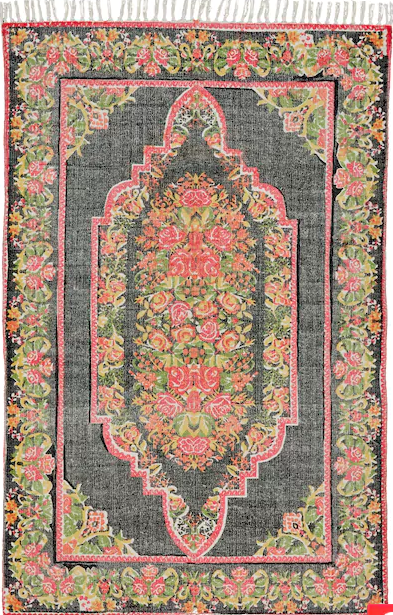 I think I'll be using this one: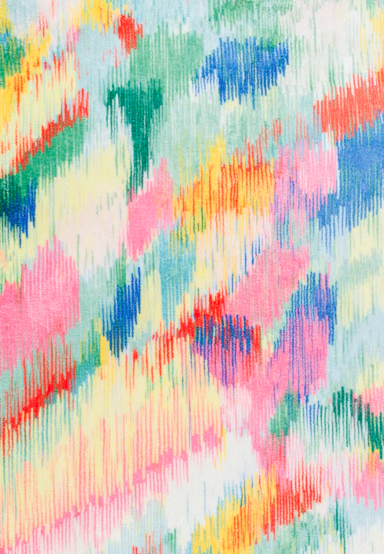 I know it looks a little crazy, but it's really beautiful in person. It's like a lovely watercolor painting and it's the softest rug I've ever felt – so soft you want to use it as a blanket or stroke it like a pet. I'll try them both to be sure, of course!
So, there's the update on our progress at 33 Palms. The moral of this story? Don't assume the tile you choose will be available forever – if you love it, place the order sooner rather than later. If not, you may have to find another lover tile to help mend the broken dreams your discontinued tile left behind.
Registration is OPEN for the March 2018 Expert Psychological Stager course. I'd love to have you! We are approved by the International Association of Home Staging Professionals, and are a RESA® affiliate training program! You can find out more here: