I can honestly say in my 8.5 years of design blogging, I have never seen so many articles about the next year's design trends – and they are mostly CRAP.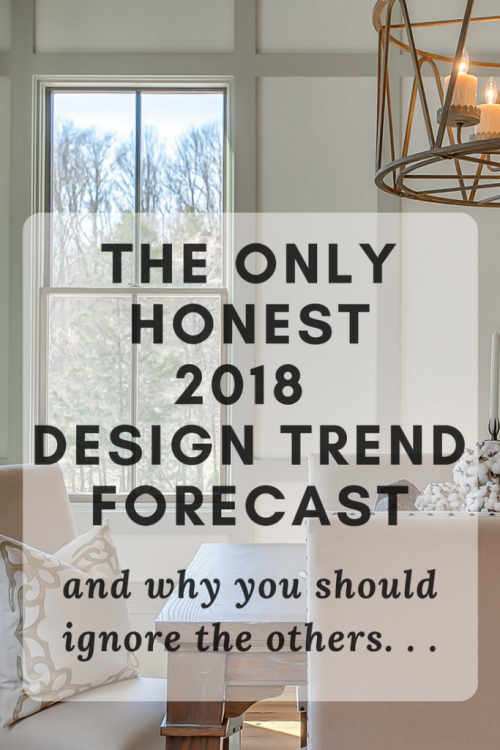 Most of them are geared in the direction of "what trends are OUT" – which means what trends the writer WISHES were out. The worst ones are written by journalists who interview about twenty different designers and compile one list of what's "out." Which means you end up with a hodgepodge of trends that have been out for 10+ years mixed in with trends that have barely been around a year, just because some designer says they are "soooo over".
One notable one was the pineapple motif. One designer went on and on about how she is sooo over the pineapple motif she has seen EVERYWHERE in 2017. Give me a break – most people didn't even know the pineapple was back "in" last year!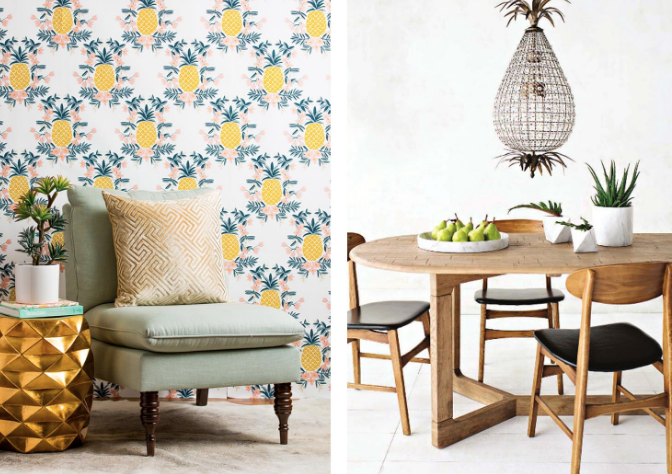 image from Laurel and Wolf
And of course, nearly every designer everywhere is ready for the white farmhouse to fade away. But then there are the cold, hard facts. Truth be told, most trends hang out for awhile and don't just fade away after a year or two.
So here's a 2018 design trend forecast based on REALITY, not what I wish or what I like. I follow design and color trends for a living, y'all, so here's a list of things you will actually be seeing in retail. It's up to you to decide whether or not you want to incorporate any of them into your home in 2018!
Cactus & Ginkgo Motifs
While the pineapple isn't "out," there are lots of new fabric and decor lines that feature cactus and ginkgo motifs.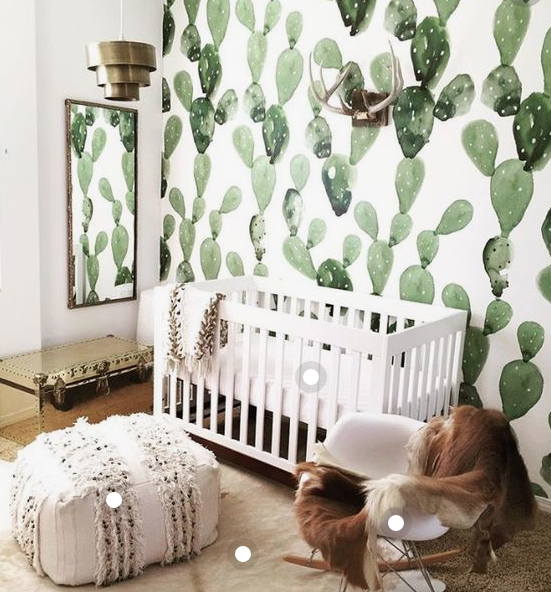 Allie Lindsey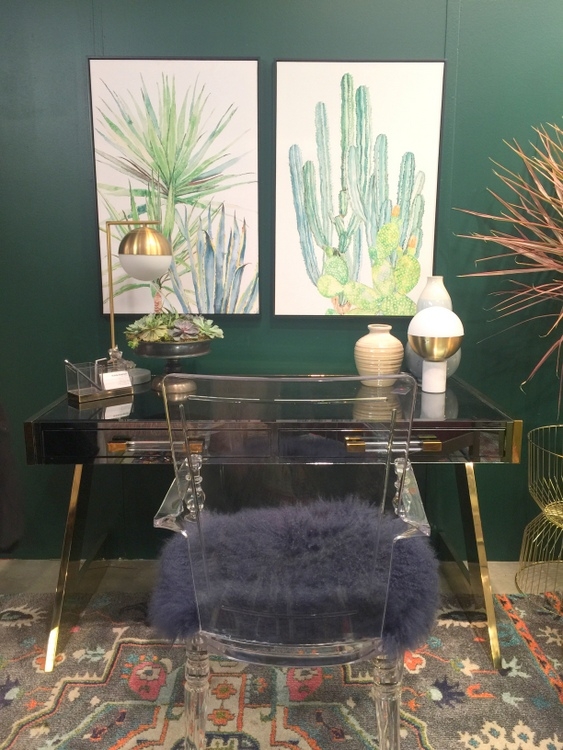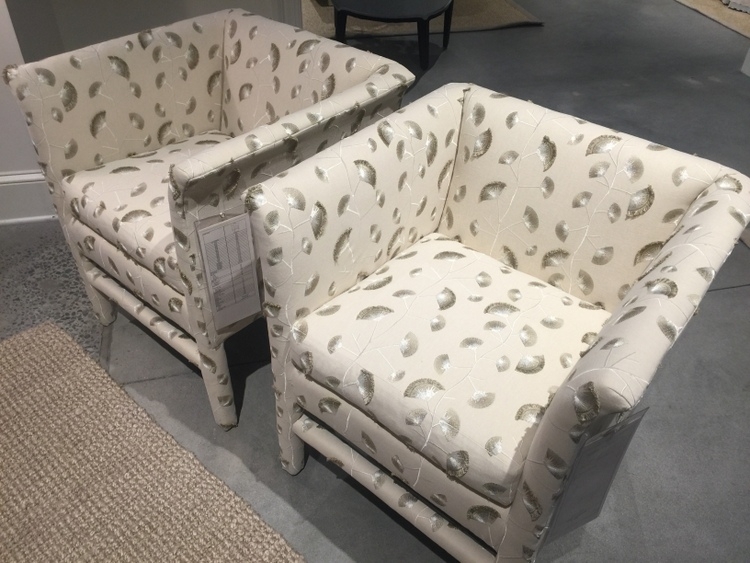 Refined and Rounded Edges
Take the mid-century stuff and round the edges – more art deco with softer curves and amorphous shapes. Lots of swivel chairs.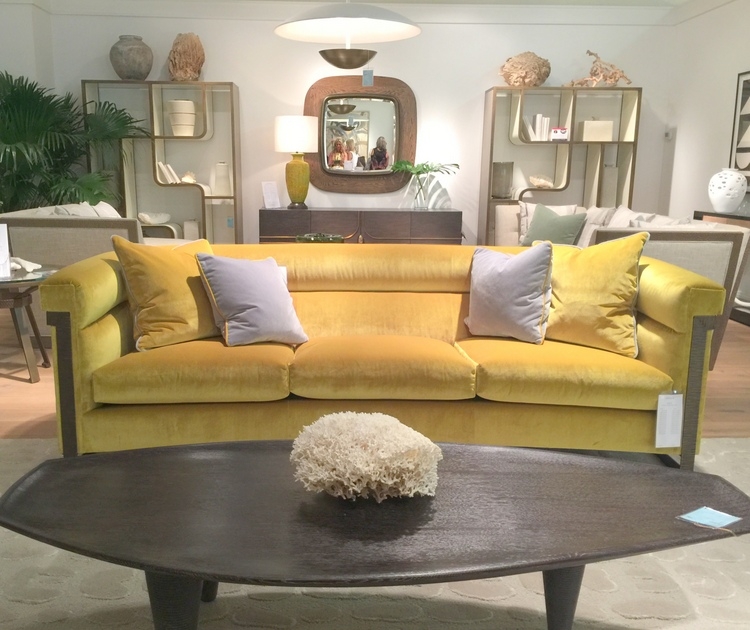 Honeycomb
The unofficial shape of the year is the honeycomb, also referred to as hexagon. Lots of honeycomb tiles, fabric patterns, and even tables abound. No, it isn't new, but that doesn't mean it's not on trend.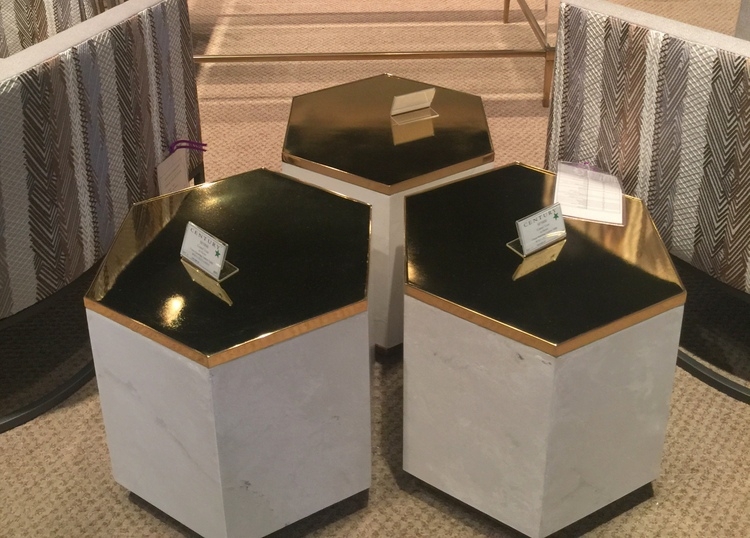 Lucite and Gold
Lucite is everywhere, especially in tables. Gold is still the hot metal for 2018, although you will also see a lot of iron finishes, as well. I've also read that copper is so "out." It's not. I saw plenty of it at market.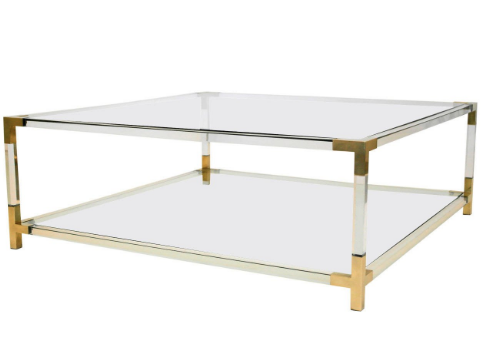 Applied Trim
Lots of applied trim is showing up on furniture, walls, and ceilings everywhere. It's all in the details, isn't it?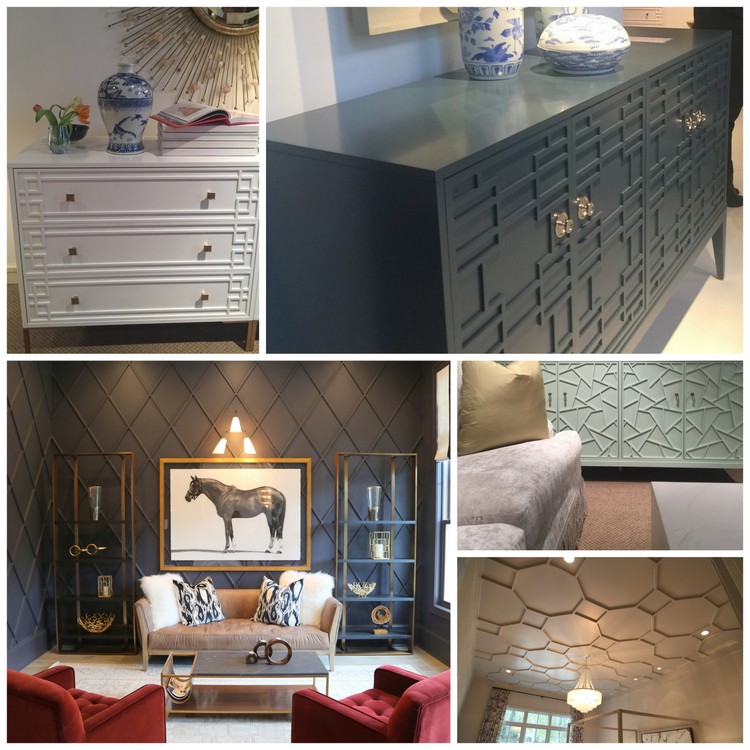 Encaustic Porcelain Tile
One article I saw reported this one as going "out" this year. Nope. It's just now gaining momentum. There's plenty of variety, and it also has a bit of old world charm to it. You'll continue to see this trend on floors and backsplashes.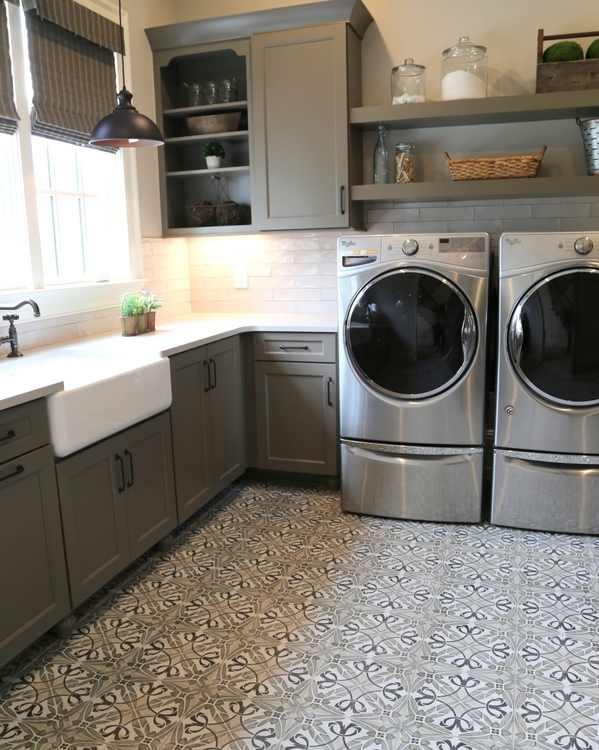 encaustic floor tile
Chair Detailing
Look for lots of detailing in chairs, particularly on the backs of chairs. Look for embellishments, contrasting piping, and party-in-the-back surprises.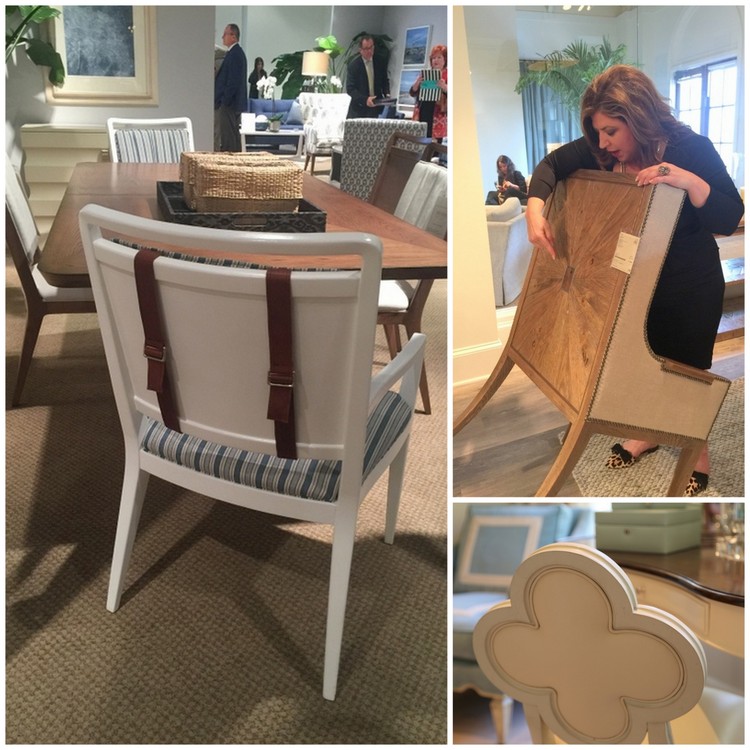 Warm Climate Bohemia
This look started last year, and I see no sign of it stopping anytime soon. Whether it's California Casual with cotton macrame, woven baskets, and wooden bowls, or Jungalow® with oversized palm leaves, rattan, and raw wood, decorating with a bohemian vibe is like taking a tropical vacay in your own home.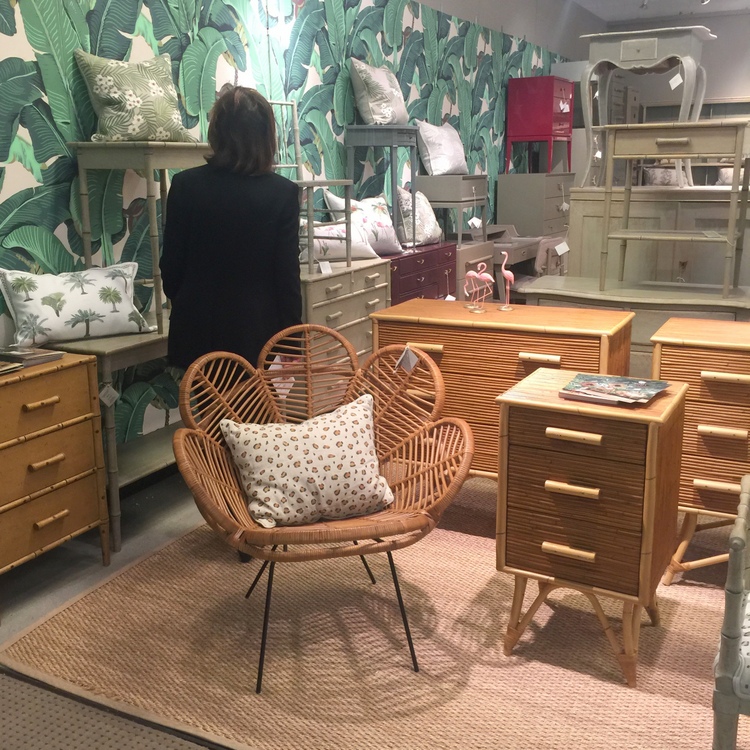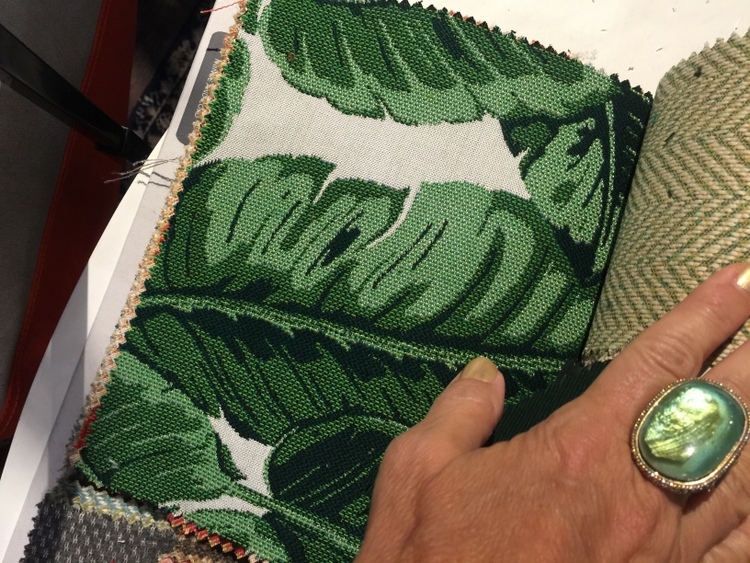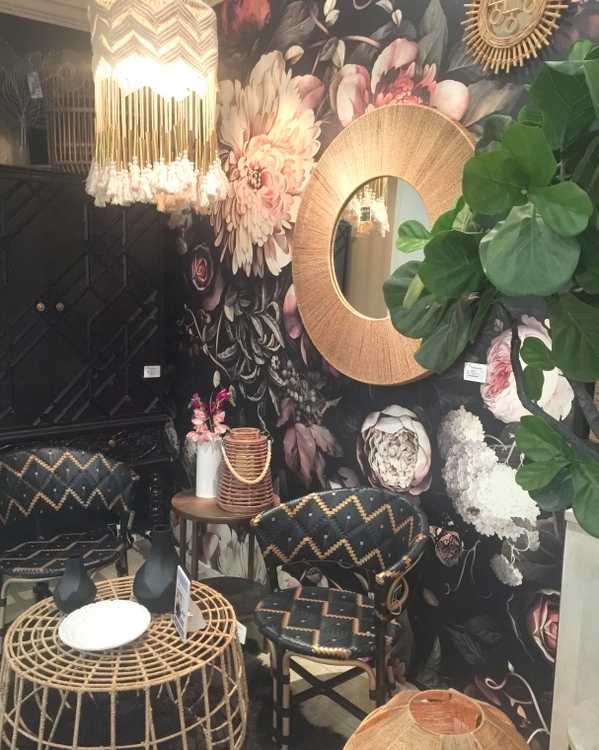 The Eyeball
This trend is kinda a wild card, but I swear I saw it all over High Point Furniture Market in the fall. Keep your eye out for it (haha).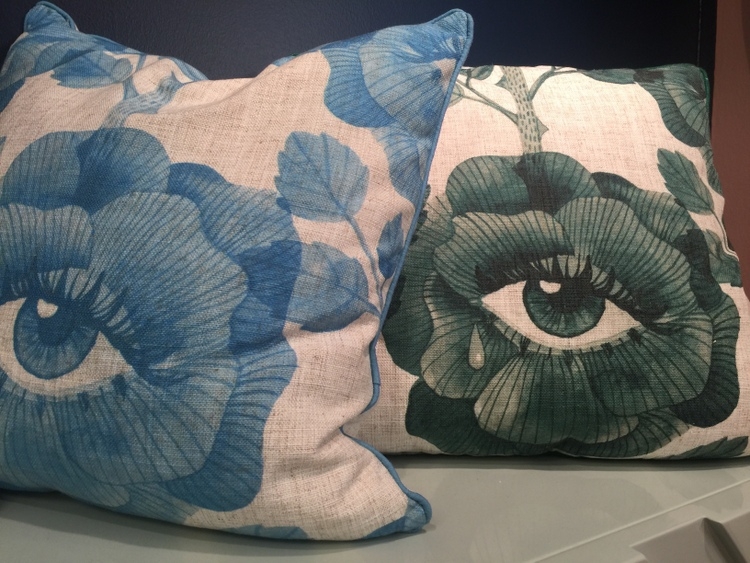 That's it for my honest-to-goodness 2018 design trend forecast. Were any of these a surprise to you? You may want to check out my color trend report from High Point Market here.
Next week, I'm headed to the Kitchen & Bath Industry Show in Orlando with the Modenus DesignHounds to find out what's coming down the pike in kitchen and bath design. Be sure to follow me on Instagram so you can be in-the-know!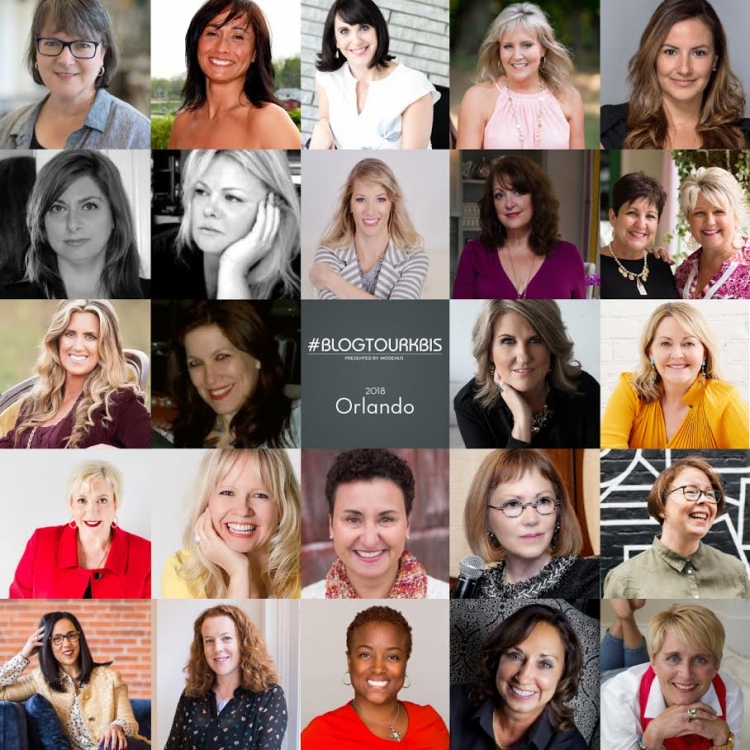 Registration is open for my only fall Expert Psychological Stager™ course – find out how you can start a new career in the field of design now!