I'm not going to state the obvious – you already know of  lots of things you can spruce up with a can of spray paint.  But here are some things you may not have known about:
1.  Curtains and Upholstery!  I know it's hard to believe, but you can coat them with a product like Simply Spray's Upholstery Paint to restore or even alter the color of faded fabric.  Check out this fabulous before and after: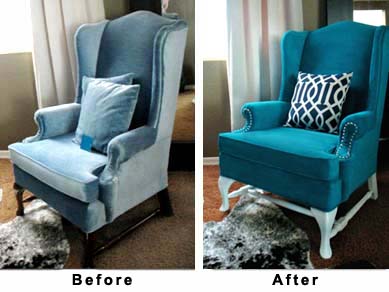 Transformation by Kristy of Hyphen Interiors
2.  Stained Wood Furniture – Worn wood tables and chairs can be revived with a translucent lacquer-based spray stain.  Take a wood table with a dated orangey undertone and take it toward a dark expresso.  It comes in differentwood finishes and makes a scratch- and water-resistant top coat.  Try Design Master Home Decor Stain.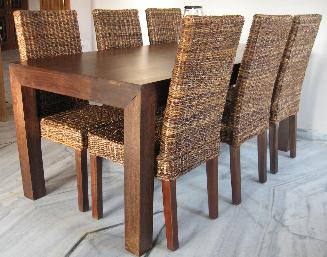 3.  Hardware – You can touch up worn finishes or even change the finish of doorknobs, cabinet knobs, and even faucets with metallic spray paint.  It comes in any metal finish you'd like.  When it starts to wear off, just add another coat.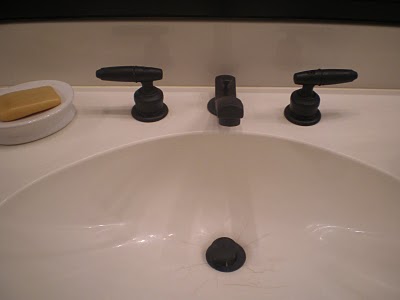 Painted Faucets by The StyleSisters
4.  Small appliances –  Did you splurge on a stainless steel stove and dishwasher but your other small appliances don't match?  Now there is stainless steel paint that can withstand up to 200 degrees – try Thomas's Liquid Stainless Steel.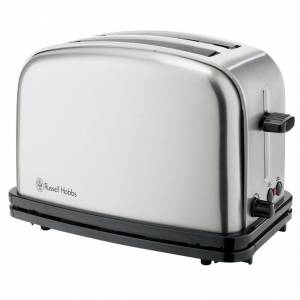 source
5.  Slippery stairs –  If you have a slick stairwell, porch, or stepstool, you can spray them with a texturized finish like Krylon's Non-Skid Coating.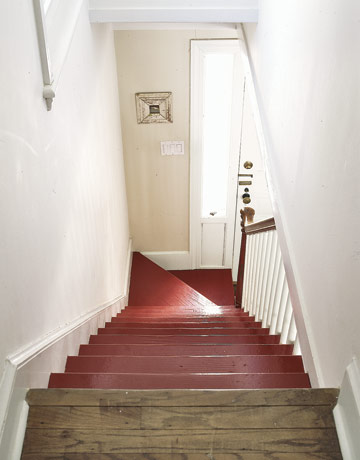 6.  Brass Fireplace Inserts and Radiators – Spray on an updated finish, using a high-heat enamel paint.  Rust-Oleum's got a good one.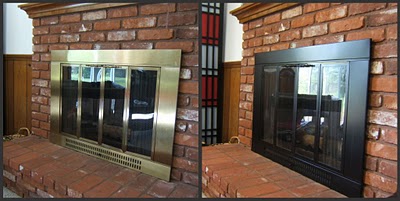 Painted Fireplace Insert by Molly the Pirate
7.  Plastic Lawn Furniture –  Don't like the standard color of your plastic lawn furniture (hunter green, anyone?)  Krylon now makes a spray paint called Fusion that is made specifically to adhere to plastic.  Awesome, huh?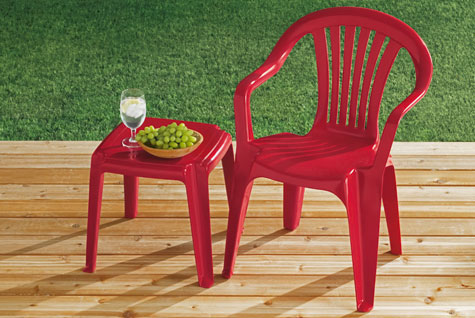 Did any of these spray paint applications surprise you or do you have any other spray paint ideas to share?  For more great decorating ideas, follow me on Pinterest or Facebook!
Share this Post