I must say, I felt a bit like Goldilocks when I sat upon one of my favorite chairs this week and broke it to bits.  What's a girl to do?  DIY, repair, or despair?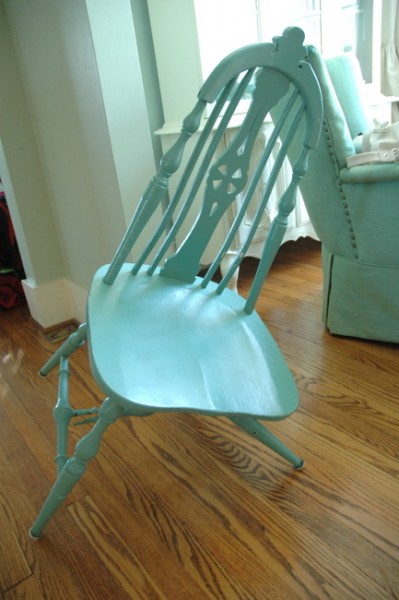 "and she broke it to bits!" 
I swear, all I did was sit on it.  I have always loved the detailing of this cute chair that I found at a yard sale years ago and repainted.  I just can't toss it out, so I'm trying to figure out a way to upcycle it.  I think this is a cute idea for a DIY chair shelf: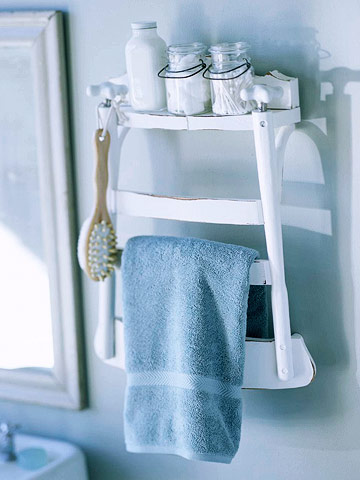 If Mr. Man hadn't already custom made swings for our girls, I might consider something like this: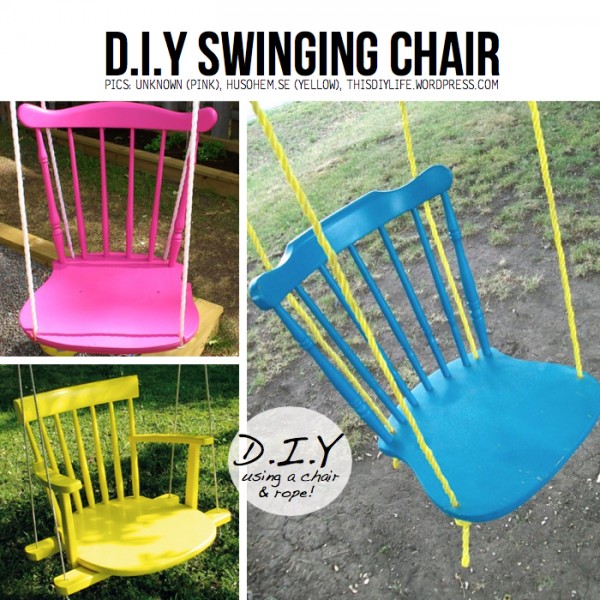 And perhaps if I had a green thumb (mine is BLACK – I am not even kidding), I would do something gorgeous like this chair upcycled into a planter.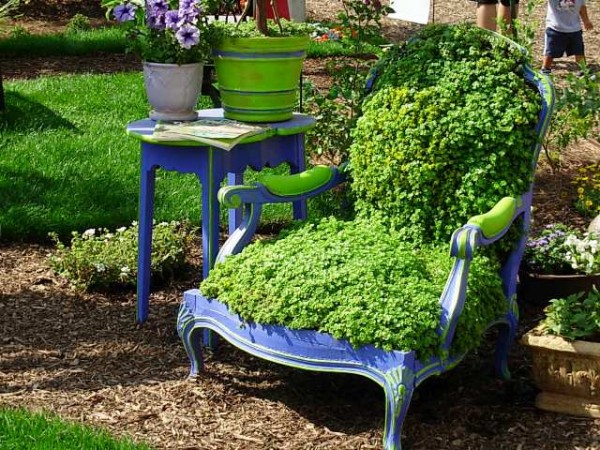 I think I will likely do something more similar to this DIY chair shelf from Post Road Vintage, but I will probably remove the legs completely: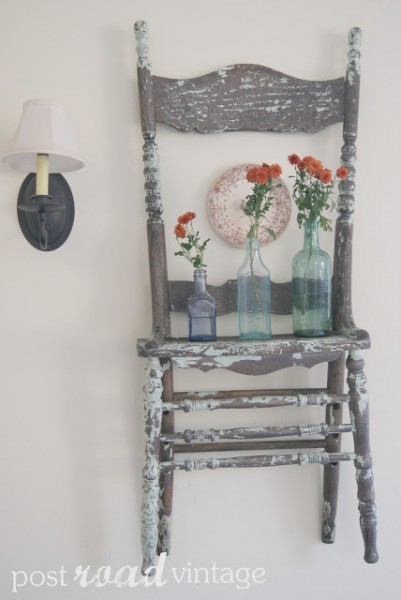 Of course, I suppose I could always replace the broken spindle and repair the whole thing. What do you think I should do?
Make sure to sign up SOON if you want to attend my Decorating Workshop on furniture arrangement here in Nashville.  The date is May 9th, so it's the perfect Mother's Day gift (to give or receive!).