People do it all the time. They shop in retail stores for furnishings, lighting, etc, get lots of help and information from store employees, figure out exactly what they want, then buy the merchandise. Online. From a different company – one with no storefront that offers lower prices.  Why shouldn't they? The prices are better, right?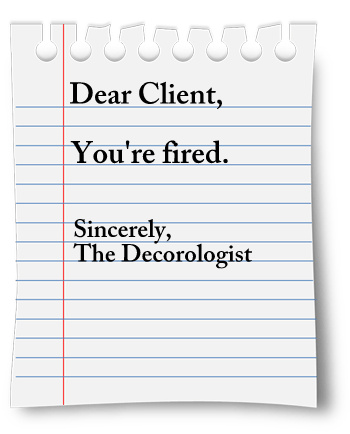 What's the big deal? If you aren't an interior decorator or stager, you may not have the perspective I have on this. And that is why I am writing this post. I want you to understand exactly what the big deal is.
Here's the scenario: Mrs. X hires Decorator Y to design and execute a plan for a room or rooms in her home. Mrs. X admits that interior decorating is not her thing and she's been unable to do so on her own. She loves Decorator Y's ideas and they schedule a shopping day(s) where they use the plan to pick out furnishings and decor for Mrs. X's space. This is an almost magical day for her – not only has Decorator Y prepared and planned out where she needs to go to find exactly what is needed WITHIN THE BUDGET, but she also scheduled appointments with the specific stores' salespeople with whom she's built a good relationship over the years (this is key, and often undervalued). She lets them know ahead of time exactly what she is looking for Mrs. X, and the salespeople have a good idea on how to direct them both when they arrive, saving time and money for Mrs. X.
Mrs. X and Decorator Y spend the day together, carefully and painstakingly choosing each piece. It's not as easy as it may seem – every decision is dependent on the prior decision – working from most important (and costly) to least important. If one item in that chain is altered, every decision following that altered item has to be reconsidered. In the end, they have a *perfect* plan that meets the desires and the budget of Mrs. X, and everyone is excited to see it come together. The salesperson prepares price lists, sends photos and answers questions after the visit – spending hours helping Decorator Y and her client.
But then. Decorator Y gets a message from Mrs. X. She informs her that, with the information they attained from the retailers/salespeople, Mrs. X (and Mr. X) have searched online and found the items decided on with Decorator Y and ordered them. Well, some of the items weren't exactly the same, but similar enough to what they chose. And they got the items at a lower price. Decorator Y is dismayed. Why should she care? What difference does it make?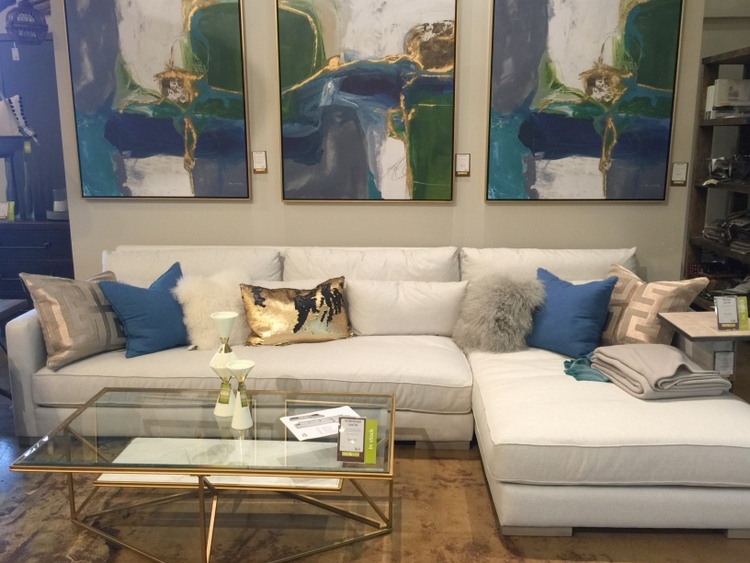 There are three issues here:
1) The damage to the local vendor.
News alert: it's expensive to operate a retail store. The online company isn't paying for a storefront and doesn't have the employees or overhead costs of owning a building. Or the rent, utilities, management, employees, inventory, and a beautifully staged store for customers to peruse. A place where you can sit on the sofa, touch the fabrics, better understand the scale of a piece. Of course they mark up product – they have to make a living and pay their overhead and employees. Sure, you saved a few bucks by not paying the mark-up the store would have charged – after you used the store's costly resources to find the items. You used their store as a way to see the merchandise outside of photos, which you never could have done online. In fact, you would have never purchased all that online if you hadn't been able to use their storefront and gather all that info from the store experience and the help from the salespeople.  So, the $500 you saved? You actually stole it in labor hours and rent from the local retailer.
2) The damage to designer/decorator's relationship with that vendor.
As a design professional, the relationships you build up with quality vendors over time are valuable. Retail stores provide extra service for the clients I bring in – extra time and attention, creating spreadsheets with pricing to make it easy for my client and myself. They don't do that for people walking in off the street – it's part of the relationship they have with me as a designer. These people often spend 3-5 hours working with us, helping us find exactly what we need within our budget.
Bringing in clients that make these kind of choices damages the trust and relationship I have with the vendor.
Some vendors suck, and I don't work with them!
I work with quality vendors with quality personnel. I doubt they would want to continue to bend over backwards for me and my clients if they realized I was bringing in clients who use their storefronts to facilitate purchases online through other companies. Plus, salespeople are paid on commission – the hours they spent working for us could have been spent with other customers who actually purchase product in their store. In essence, we used their expertise and time for free. Don't they deserve to be paid?
3) The damage to the design outcome.
It's highly unlikely you are going to be able to find every item online exactly like they found in the stores. Low quality, underscaled knock-offs are all over the internet, and most of it is being made in sweatshops in China. If you are sharp enough to figure out quality, scale, value from looking at photos and researching manufacturers, more power to you. But let me tell you – I can't even do that. I can't possibly make anywhere near as good of choices if I had tried to do this completely online, with the actual products sight unseen. Sure, I have enough experience with mainstream online retailers like Ballard Design, Pottery Barn, West Elm, etc. to know what value to expect from their products, but you aren't going to find deep discounts there. You have to dig deeper into the web to get those closer-to-wholesale prices, but you can't be sure of quality, service, or good return policies. An online source can't offer the hands-on experience that enables you to make a wise and informed decision about what you are buying. You get screwed on one piece and you have to eat the cost of that item, virtually eliminating that small percentage of money you thought you were saving overall. And are you considering shipping costs for large items? Most of the supposed discount pricing is irrelevant if you have to pay for shipping. And the final result? Not the quality, professional results you were hoping for when you hired a design professional.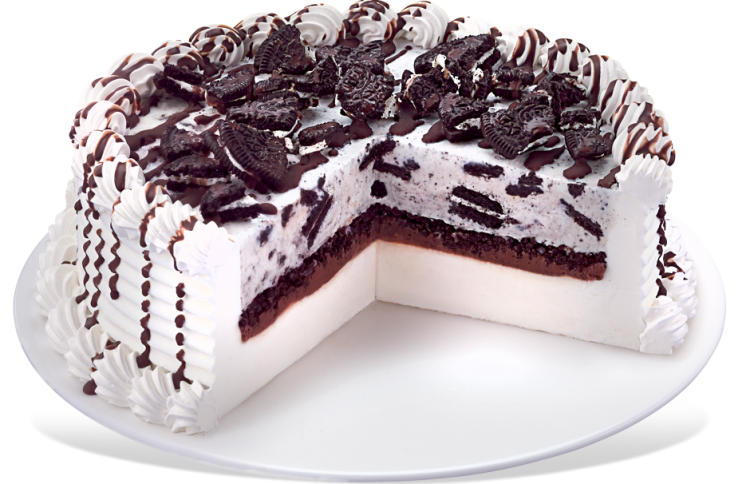 I have experienced this scenario a couple of times over the last year, and I've had to "fire" a few clients over it. I understand that people want to save money, and I try to help them do that (really, I do)! I know they don't really think they are hurting anyone, but they are. I decided it's not in anyone's best interests to continue working with clients like that. It frustrates me to no end, and it makes me feel like I am enabling folks to continue doing this unethical thing if I continue to work with them.
Look, I'm not saying you shouldn't shop online. If you want to shop solely online and pay less, you should totally go for it. That's fine, of course! What ISN'T fine is when you use retail stores to do the real shopping, then buy the merchandise elsewhere online. And you should probably forego hiring a design professional if you intend on going this route – just be your own decorator, if you prefer.
Just because you can have your cake and eat it, too, doesn't mean you should.
Share this Post