I've been working with a local client with a very tired sofa.  You see, she has four children, and the family room sofa has been supporting this family of six for more than a few years: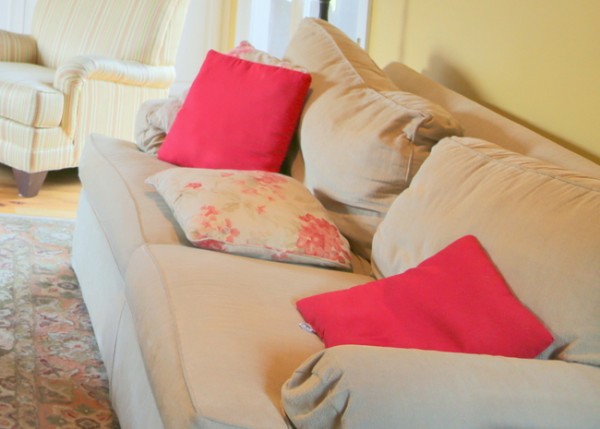 We are working within a budget – and who isn't??  Rather than purchasing a new sofa that will be getting some continued abuse use, I'd rather she spend her money on new upholstered chairs and accessories that will breathe new life into the living room.  Her mother-in-law sews, so I suggested adding tufted buttons in order to 1) tighten up the tired back cushions and 2) to update the style of the sofa.  Here's how it turned out: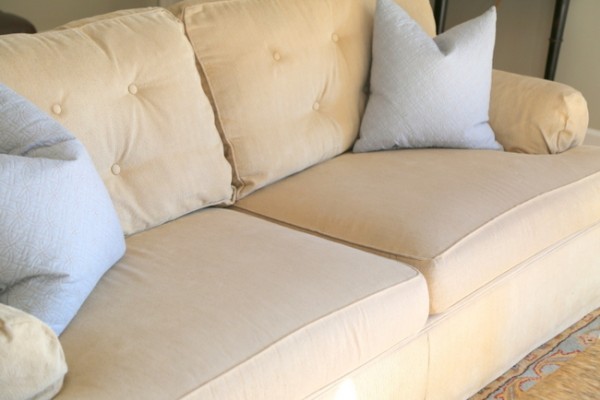 sofa with button-tufted cushions after
I know the sofa color looks different in the after photos, but it's been moved to a different place in the room and the light was hitting it (more about how light affects your perception of color in this post). This update took under an hour, for only the price of the buttons and an upholstery needle!!!  It doesn't even look like the same sofa.  Click here for a quick tutorial for tufting a cushion.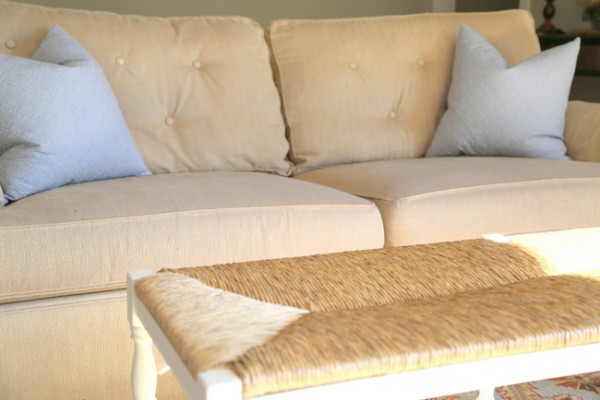 button tufting sofa hack
With the money she saved by keeping this sofa a few more years, we found a fabulous pair of upholstered chairs for her family room.  I'll show you the whole space when the whole project is completed.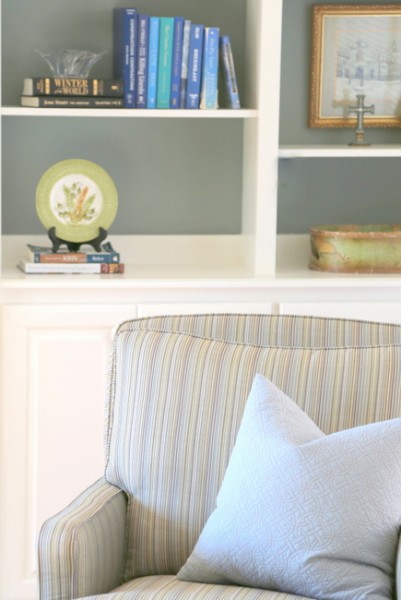 Would you ever try something like this?  I'd love to hear if you have other ideas for perking up a sad sofa!