One of my goals is to decorate a beach house during off-season.  Maybe this winter?  This could be me relaxing at the end of a busy day: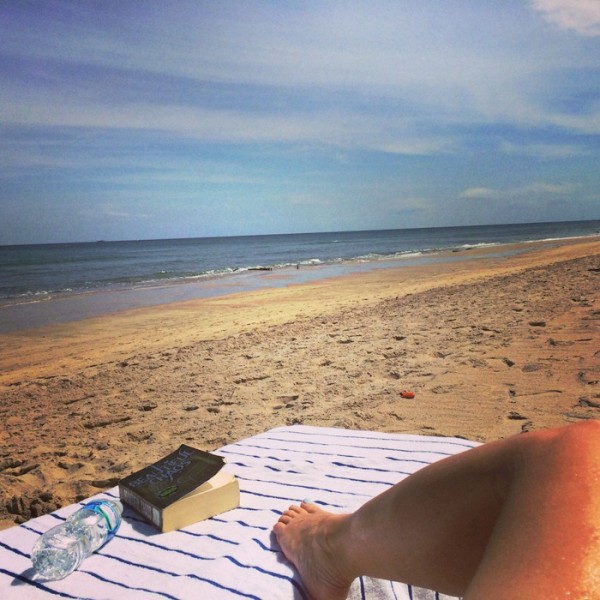 I did a Design Inspiration Plan (an e-design) for a beach home in Florida last year, and I worked on one this week for the living room of a beach house in Hampton Bay. This is the room in its current state: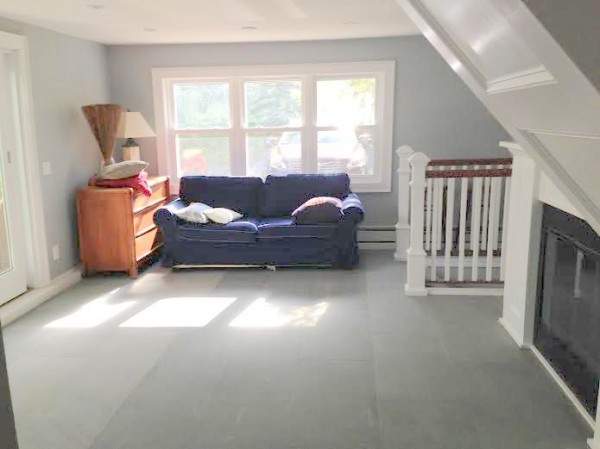 It has slate floors and a fireplace, but has some issues that makes it difficult to plan furniture arrangement without impeding the traffic flow from one staircase to another. And notice the change in flooring and little step-up towards the back of the room?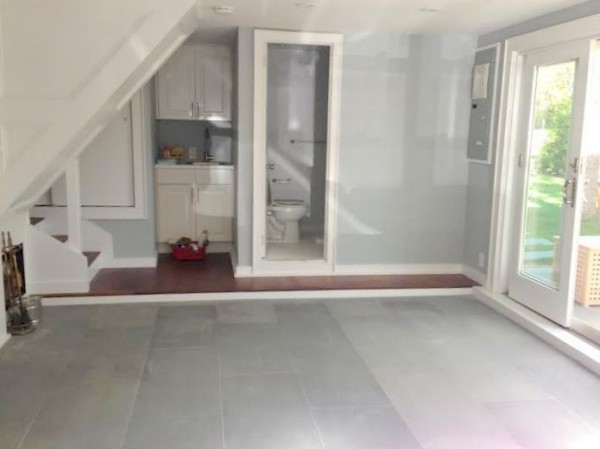 Here's where the seating arrangement should be centered – the main architectural feature of the room, the fireplace.  And of course, I want to make sure guests are able to take in the views from the windows (to the left of this shot) and the patio (opposite the fireplace).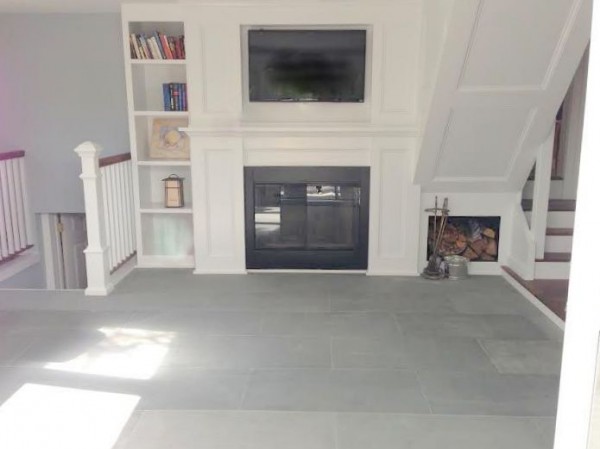 So, I put together a Design Inspiration Plan that solves all the unique problems of this space and capitalizes on its strengths.  Today I delivered her plan, which includes:
1) a furniture floorplan,
2) an Inspiration Board,
3) an 8-page detailed report of my specific recommendations, and
4) a Pinboard with the sources of the furnishings I chose and a few possible alternatives.
Although I'm not going to show you all of that, I thought you might like to see the Inspiration Board I created for this client.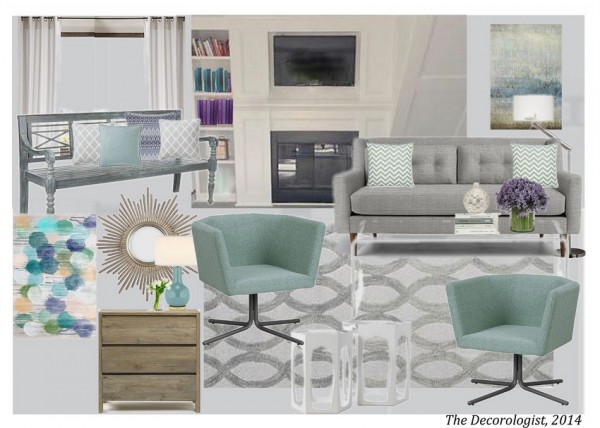 We wanted to create a casual yet sophisticated space where this client can hang out and watch the sunset with her friends, without a really obvious "beach" theme.  I can't wait to see how this online design turns out in real life.  If you have any friends or family with a beach home (preferably down south) that needs decorating or updating, make sure you let them know I'm looking to do some winter design work on the beach!