My online e-design client, Jennifer, recently sent me an "after" of the family room we worked on together.   Jennifer wanted to update the space to make it more inviting and fun for her growing family, without throwing the baby out with the bath water (i.e, making the most of what she already had).  Here's the "before" of the space we focused on: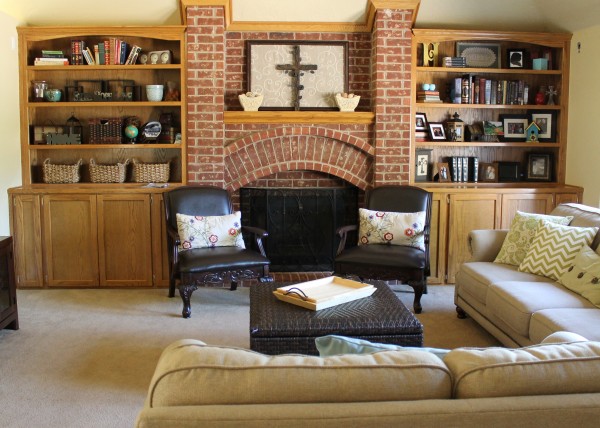 family room bookcase before
It's exciting that I can help people that aren't in my immediate area with long distance e-design.  Here is a photo Jennifer sent me of the family room bookcase after: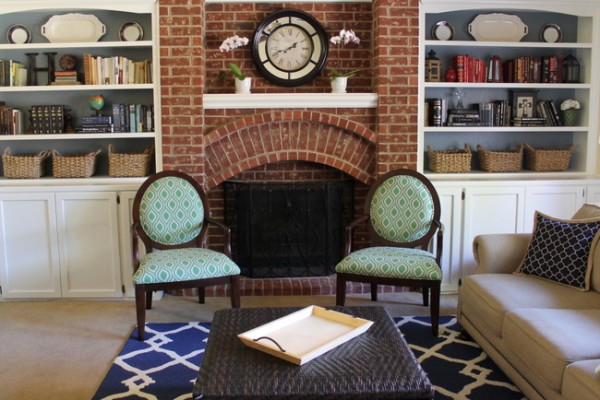 family room bookcase after online consultation
Online consultations require some faith and follow-through on the client's end.  I think Jennifer did a great job following through with my recommendations.  After seeing the after, I had one additional suggestion for her.  I'm curious to see if you agree – I think the mantel should go a soft black color so that the fireplace isn't bisected by the white mantel piece, like this: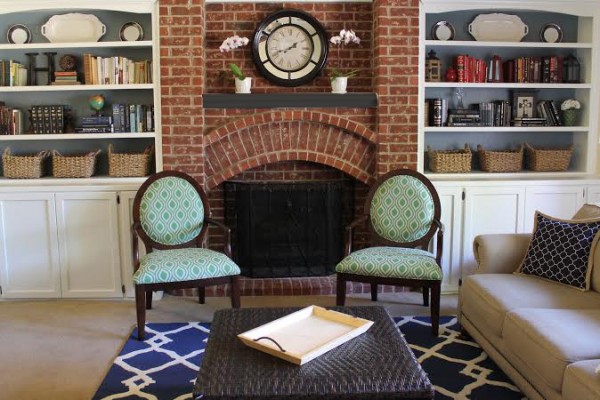 family room bookcase after, with black mantel
Please let me (and Jennifer) know which version you prefer in the comment section of this post!  Now, let's talk WINNERS of my book giveaway, shall we?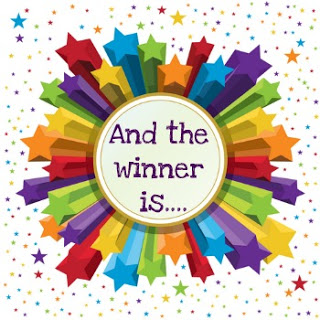 Lisa Grubb wins a copy of Handmade Walls: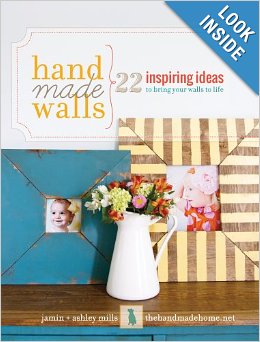 get your copy by clicking here
Sat H., Cheryl R., and Samantha L. win a copy of one of these art-filled books: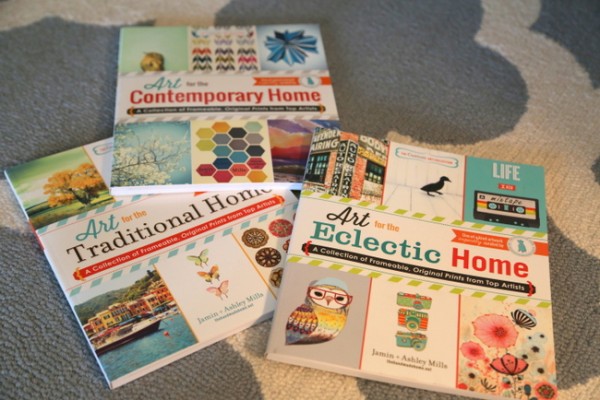 get these art-filled books by clicking here
And finally,  Teresa with 2 granddaughters wins a copy of DIY Chalkboard Crafts: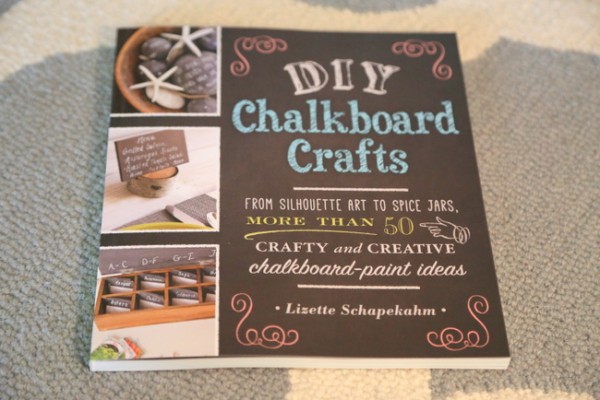 get any of these art-filled books by clicking here
I know you will all enjoy these books!  Thanks so much to Adams Media for offering these to my readers and for giving me copies, as well.  I will share before and afters  of my gallery art grouping that I will be creating for my stairway wall this spring.  If you won, Allison (my assistant) will be contacting you for your address.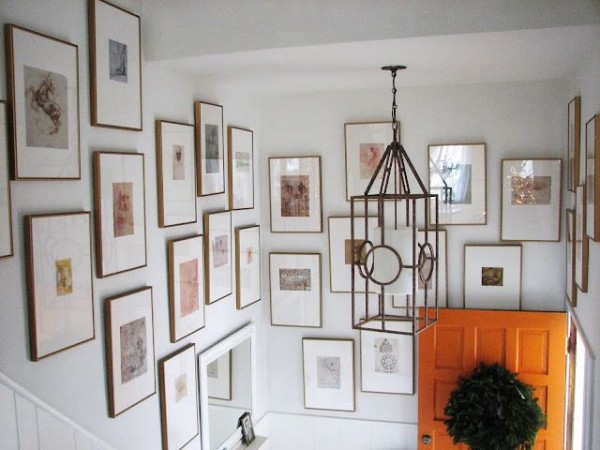 Even if you didn't win one of these books, I encourage you to get one or more of them here. With 40 pieces of art in each of the art compilation books, you can't beat the price (50 cents each??).  And if you want a few new DIY projects, Handmade Walls will teach you how to create fabulous frames and DIY Chalkboard Crafts will give you great inspiration for using chalkboard paint creatively. 
Don't forget to cast your vote for white mantel or black mantel in comments!