I spent last week at the 2018 Kitchen & Bath Industry Show (KBIS) in Orlando, Florida, scouring the huge convention complex for the latest and greatest products and innovations to share with my readers and clients. One of my favorite vendors at the show was the maker of a product that not only gives a home more character and sophistication, but also offers a huge return on investment!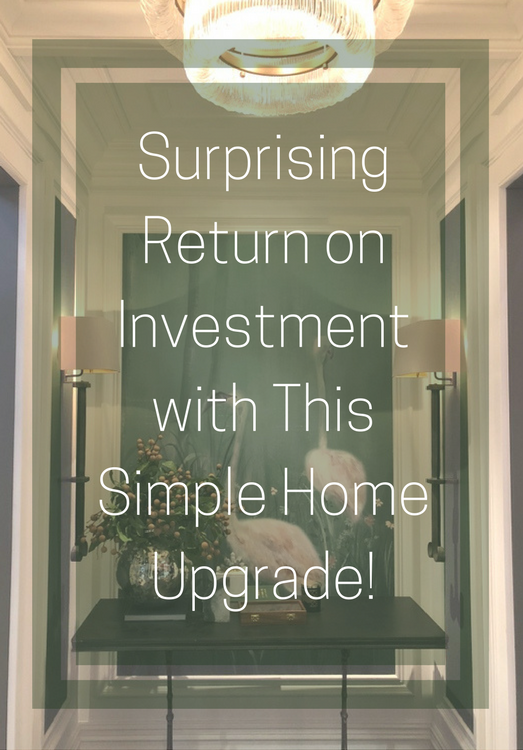 Would you believe it's TRIM MOLDING? Just to be clear, "moulding" is the British/Canadian spelling and "molding" is the American spelling of the trim/framing pieces that I will be referring to. This is so timely, because I recently reported that applied molding (on furniture, walls, and ceilings) is a huge break-out trend for 2018.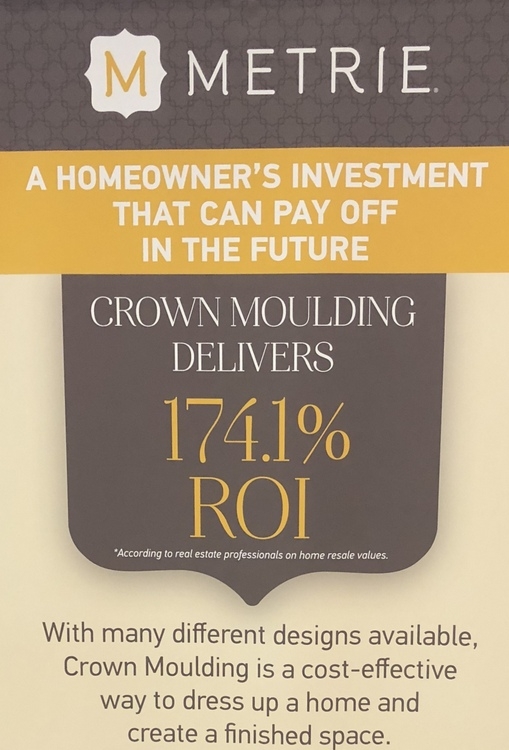 Metrie
It actually pays to beef up your trim. So you think trim moldings are boring? Just take a gander at some of the designer wainscot molding collections that Metrie featured at KBIS this year: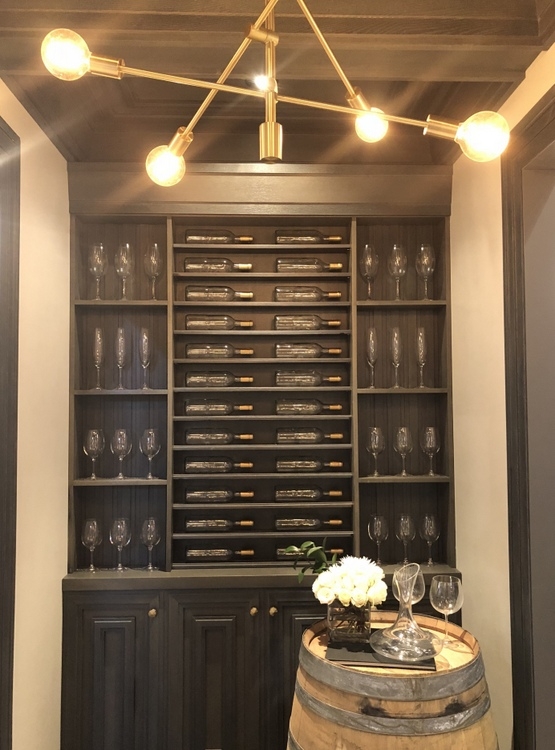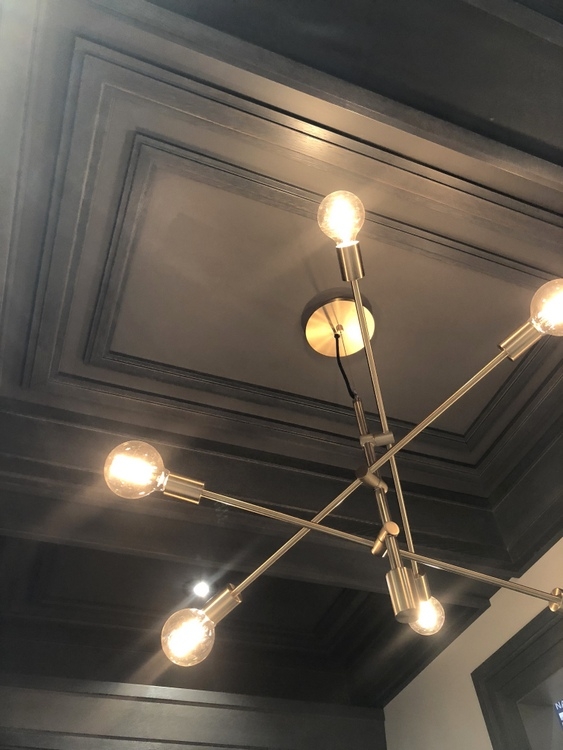 Look what they did with the panel molding to create DRAMA! The black trim against the white walls is so sophisticated.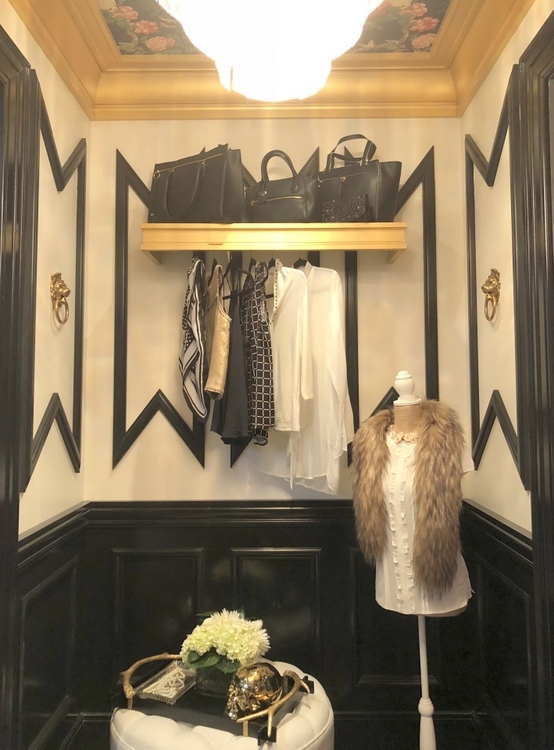 And the ceiling – I was seriously swooning. I desperately want to do a fabulous wallpapered ceiling!!!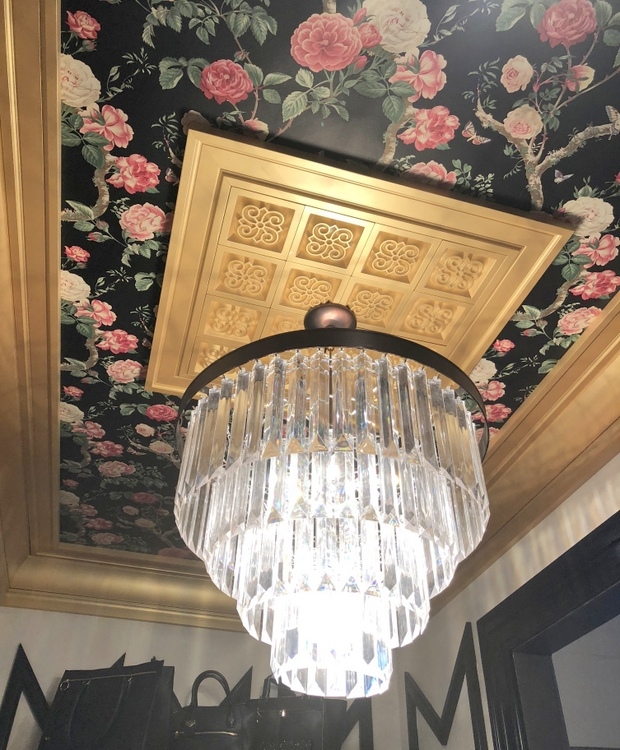 Here's another sophisticated trim molding collection Metrie featured: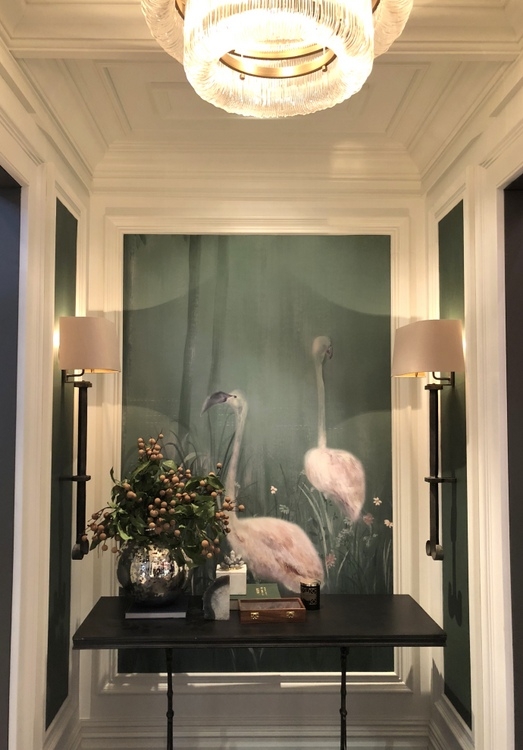 Beams and coffers aren't the only ceiling upgrade options you have. It truly is the fifth wall!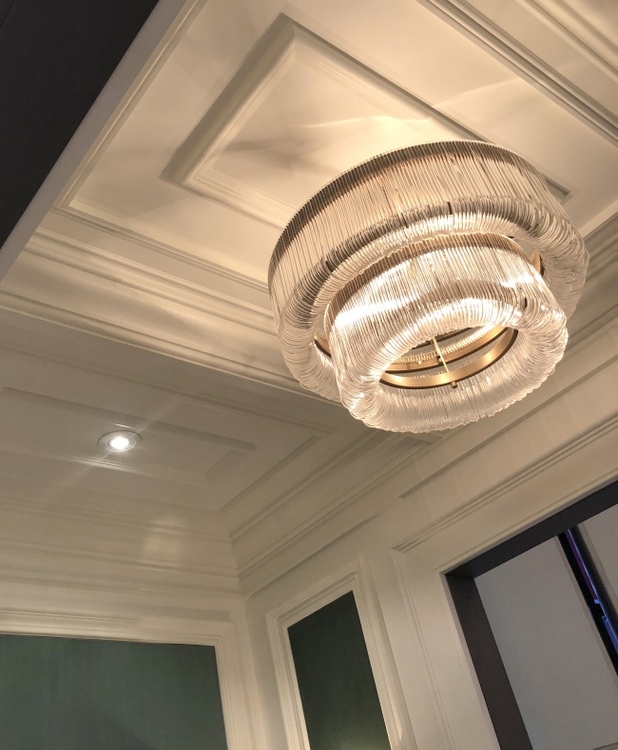 The photos above are from Metrie's Very Square, French Curves, and Fashion Forward collections. They have a total of 5 coordinated wainscot molding collections: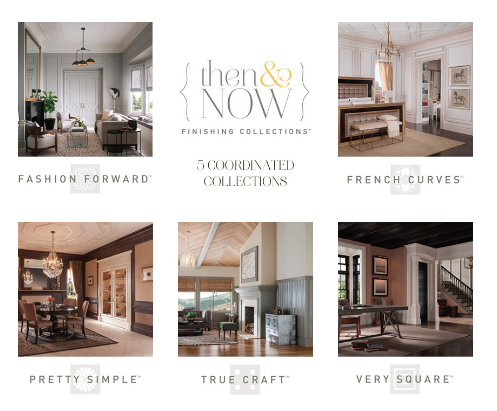 But that's not all. Metrie also has something called Option M, which is curated trim molding collections based on your personal decorating style. Just take a little style quiz and find out which one is best for you (I'm New Traditional). If you've ever tried to pick out trim moldings for your home, it can be very confusing and overwhelming figuring out which window molding goes with which base molding and which crown molding – but Metrie makes it easy for you.
Here are some of the examples of the Option M Collections featured in their booth at KBIS: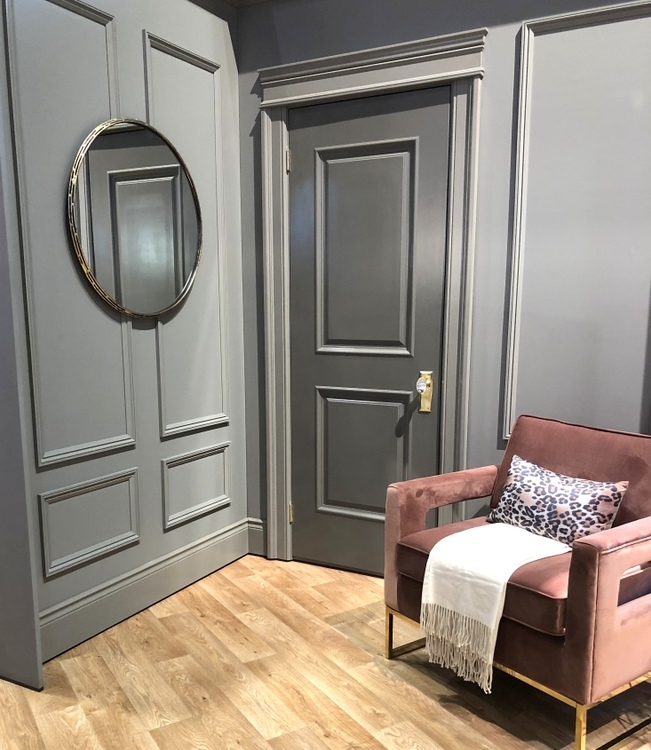 New Traditional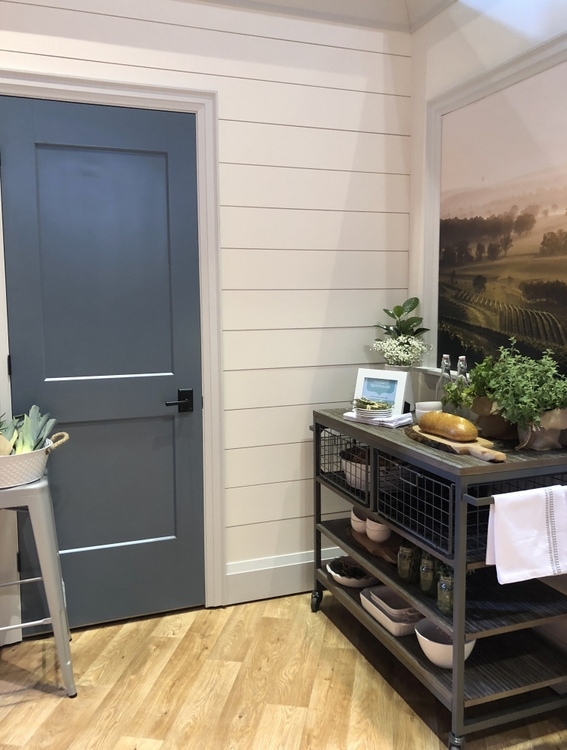 Modern Farmhouse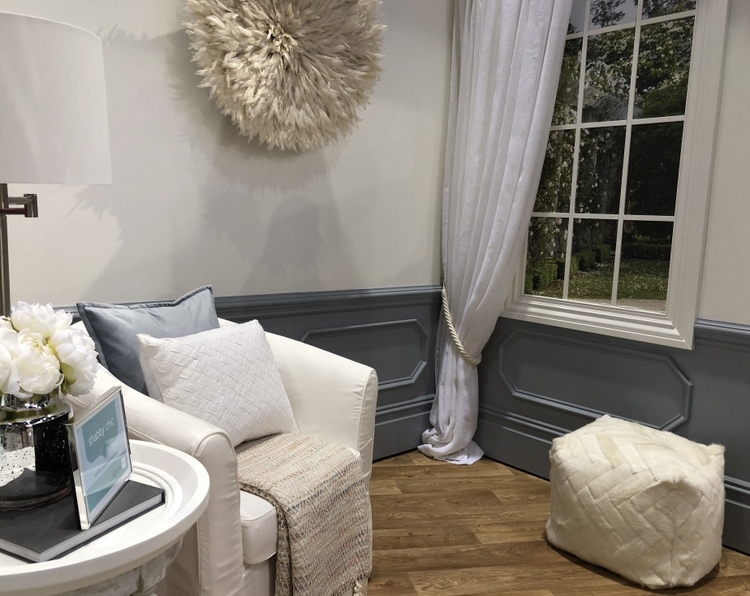 Shabby Chic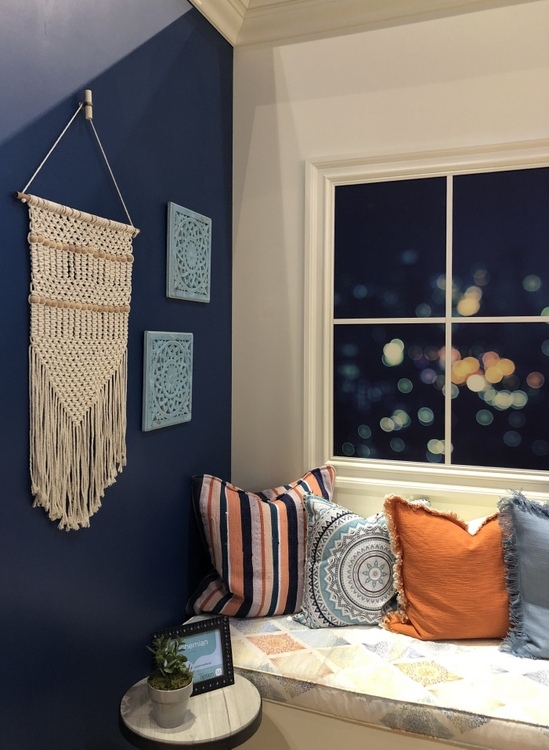 Bohemian
I was fortunate enough to be chosen as part of the Modenus 2018 BlogTourKBIS, and Metrie was one of our sponsors. Not many building products are so design-forward, but Metrie certainly is!
Can you see how the right trim molding can make a huge improvement in your interior? Especially if you live in a builder's basic with little trim at all. Which collection was your favorite?