Right before my Furniture Arrangement Workshop last Thursday night, a lady who was attending came up and asked me where remedial students should sit.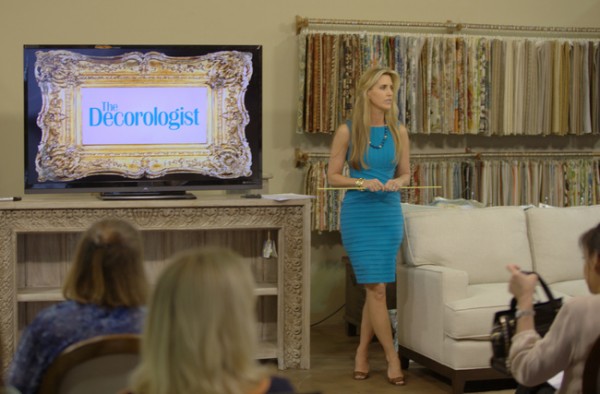 Furniture Arrangement Workshop at Merridian 
I believe that anybody – anybody who wants to, that is – can learn how to decorate their house in such a way that  it feels like a home.  Sure, there are lots of DIY sites that give you specific tutorials about how to faux paint lamps or make a jewelry box out of a pile of rocks.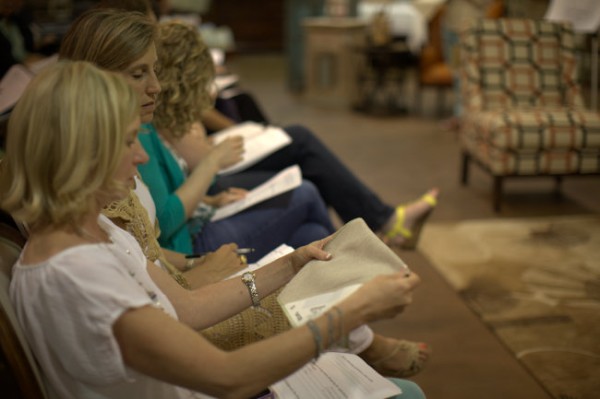 And there's tons of advertising that makes you believe that if you buy this one certain thing, your room will finally look fabulous like you see in the magazines.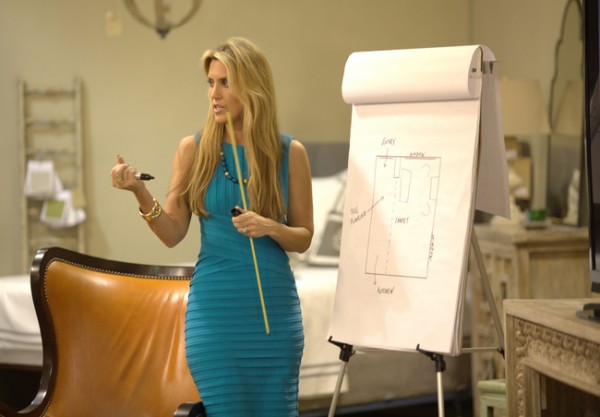 I'm just not sure there's been a huge focus on teaching specific skills like arranging furniture and art in a way that makes a room feel balanced and complete, no matter what kind of furniture you happen to own.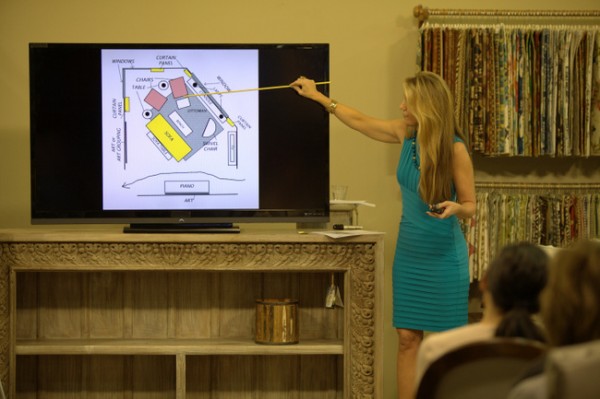 I decided I wanted to teach a class for people who wanted to learn how to do just that.  And not a "Decorating for Dummies" kind of class.  I wanted to create a class that gave the attendees specific ideas and real tools to take away and completely. change the way they look at their homes and their living spaces.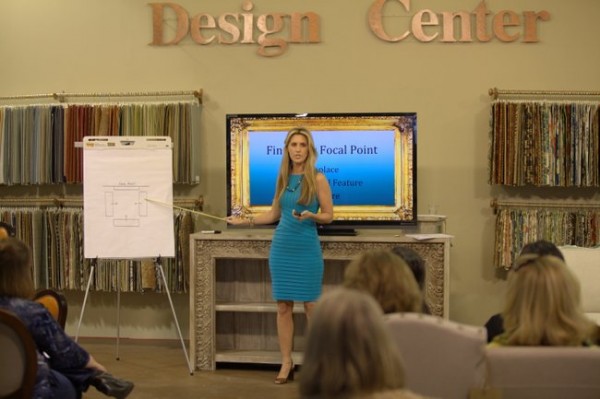 Some of the things we focused on included how to arrange your living room furniture perfectly, even when you have odd angles, multiple openings, and even a dreaded corner fireplace.  And how to hang art like a pro. And how to choose fabrics for upholstered pieces that will work with what you already have in your home.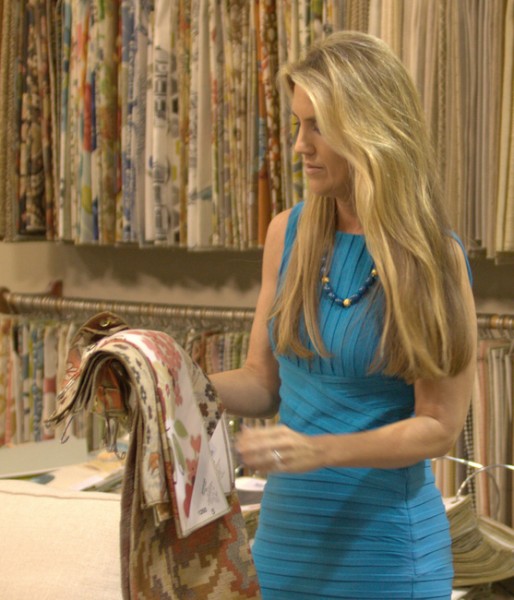 how to choose fabrics
The class was supposed to be two hours of instruction, but I ended up going over at least a half an hour!  Hopefully, no one minded too much.  I had a great group of ladies (and even a few guys) who listened attentively and asked great questions.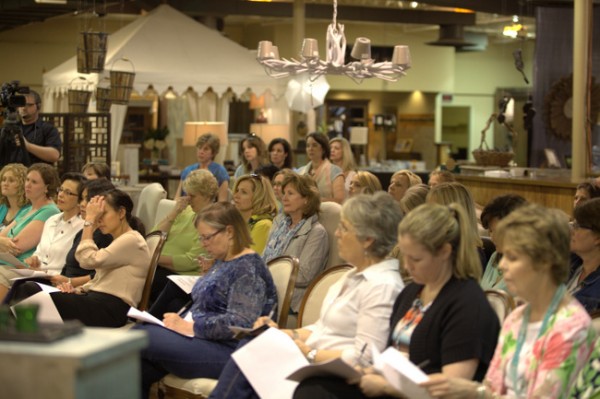 The Furniture Arranging Workshop was hosted by Merridian Home Furnishings on Franklin Road in Nashville.  They provided food, drink, and gift bags for all the guests, as well as some fun door prizes and the grand prize of a beautiful wood coffee table.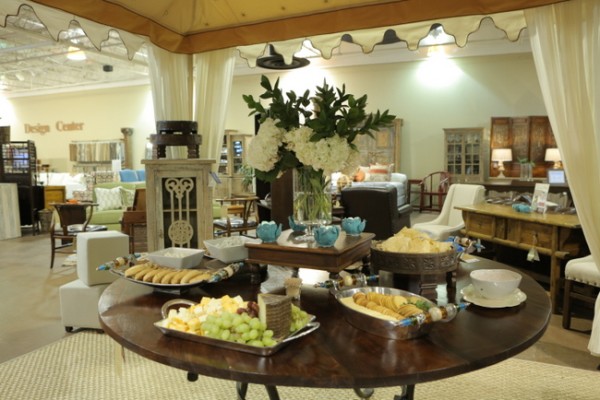 That's where YOU come in – in order to win the coffee table, attendees have to post a photo on The Decorologist Facebook Page of their favorite Merridian find and how they'd like to use it in their home.  "Like" your favorites and help one of the attendees win that coffee table!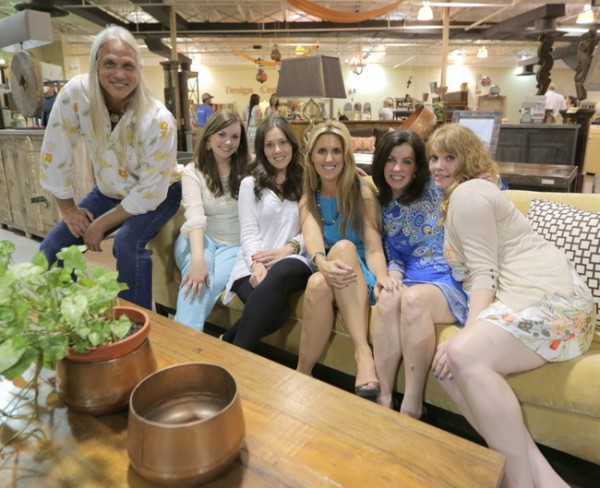 Me and the crew from Merridian Home Furnishings
Thanks again to the great folks at Merridian for hosting this event in their fabulous Nashville store!
Share this Post