Just announced: the 2017 Pantone Color of the Year is GREENERY: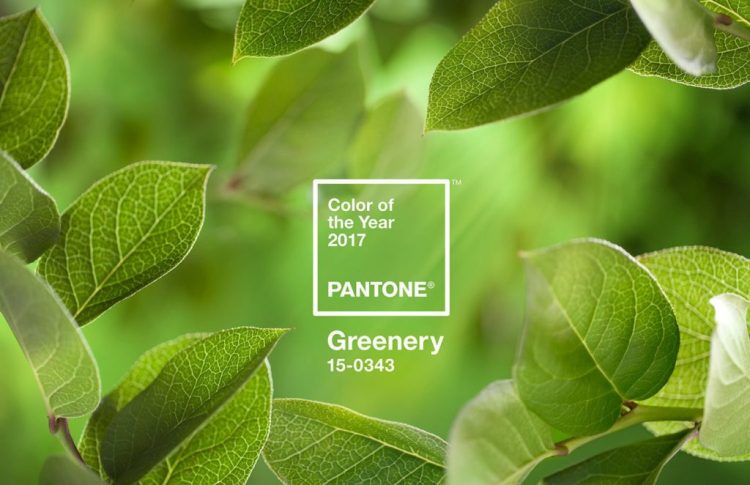 Yes, the photo is lovely, but cue into the little box in the middle of the picture. THAT'S the color of the year. It's an acidic, nearly neon, yellow-green. Pantone says the color pick is "a symbol of new beginnings" that is "zesty" and "life-affirming."
Let's get down to brass tacks here. How does this color trickle down into our fashion and decor? Hmm.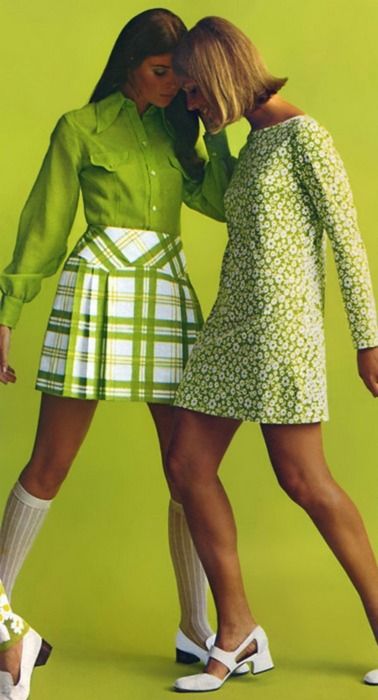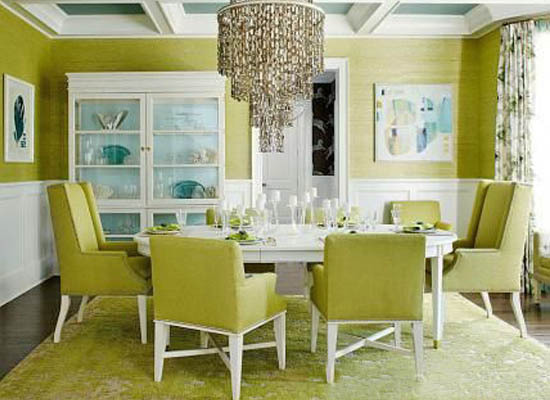 designed by Lillian August
Blue-greens have been increasingly popular the last couple of years, and I have definitely been on that bandwagon. Dark greens like emerald and spinach are dramatic and sophisticated.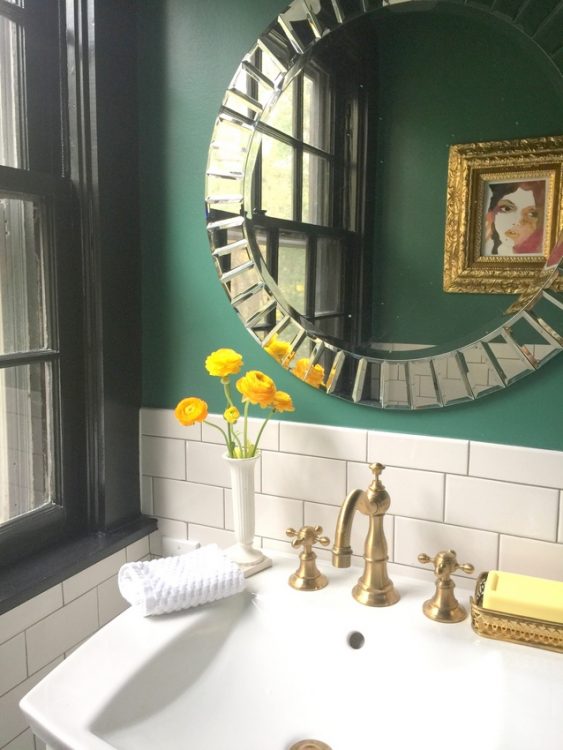 design by The Decorologist
It appears that Pantone wants to influence our greens towards yellow instead. I can take it in small doses in decor, mixed with other variations of green and turquoise or dark blue. But putting this color in the spotlight? Kinda makes me feel like The Grinch. How about you?