Homeowners often ask me whether or not they should paint the ceiling white or something different. I happened upon a couple of kitchen photos yesterday that perfectly illustrate a point that I make in my Just the Right Paint Color educational video.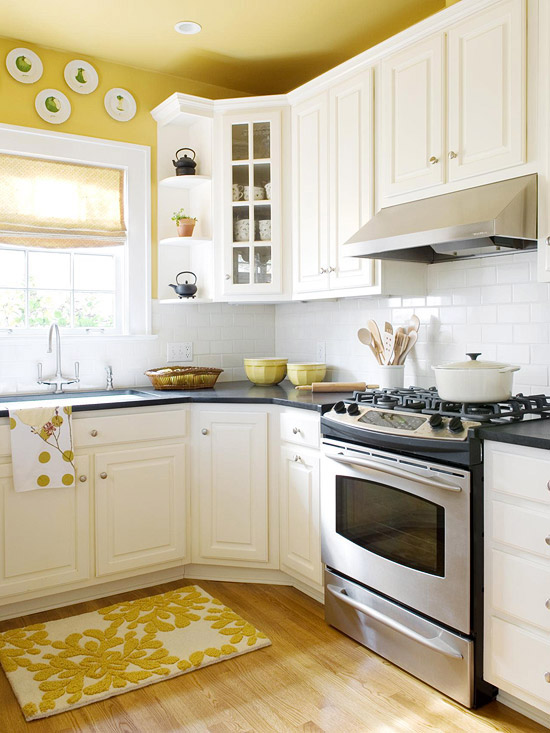 See how the yellow wall color is wrapped onto the ceiling in this photo? This is "right' in The Decorologist's book!  As a Color Consultant, I usually recommend that my clients wrap the wall color onto the ceiling if there is no crown moulding – especially in a kitchen where there is so little wall color above the cabinets anyway. Look at the difference when the color isn't wrapped, but instead stops at the ceiling: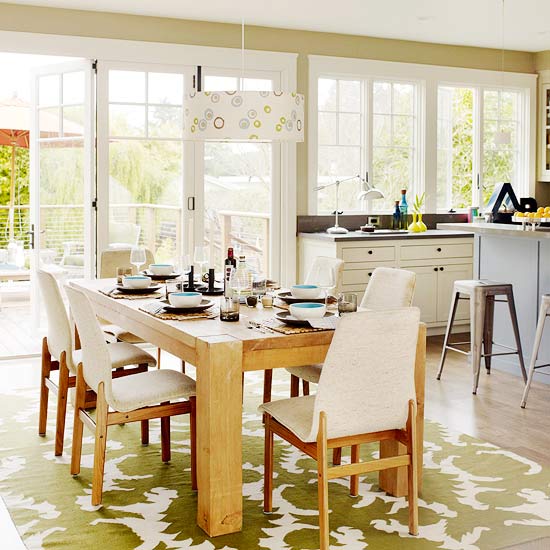 I'm not saying this looks particularly bad or wrong, but it would look better if the color was wrapped onto the ceiling here, too. With such little wall space painted yellow, it just reads like a stripe of color.  In fact, that stripe draws your attention to the intersection of white and yellow, which makes the ceiling look lower.  Paint the ceiling the same as the wall color and it will make the room feel larger. In this case, it would make the ceiling appear higher and would be like inviting sunshine right into the kitchen!
For more advice about on-trend paint colors and color placement, check out my Just the Right Paint Color video!