Yesterday I attended the Sherwin-Williams national trade show here in Nashville.  I'm so excited about my new partnership with Small Wall, the company that created best tool for testing paint colors accurately.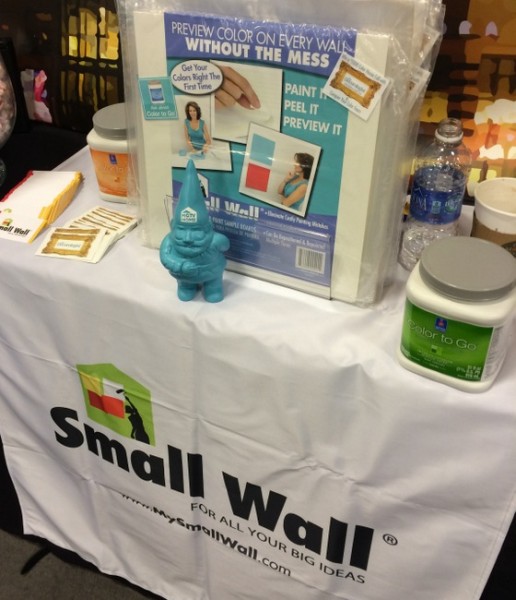 Owner Julie Boney and her team set up a Vegas-style booth for their product, which is so ironic since I am speaking next week in Las Vegas at the Real Estate Staging Convention!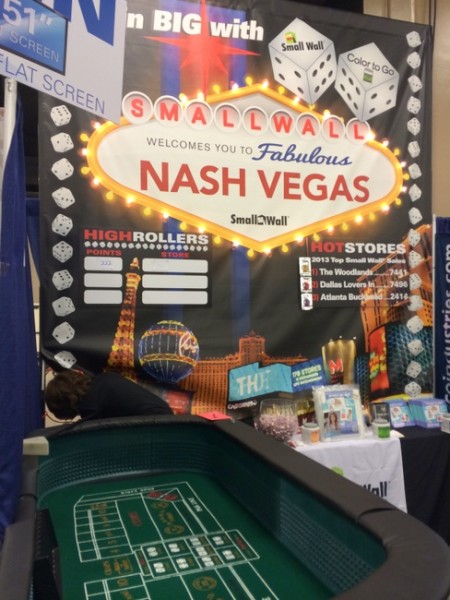 Anyhoo, I love Small Walls and use them in my paint color consultations so that my clients know exactly what the paint colors will look like up on their walls.  The non-porous, adhesive-backed product is the closest representation to the way a paint color will actually look on your wall – 10x more accurate than a digital paint swatch you pick up in stores! Always test your wall colors on Small Wall, rather than putting it directly on the walls. You'll be able to move around the swatches to see how the color looks on different walls, against your fixed elements, and with differing lighting conditions.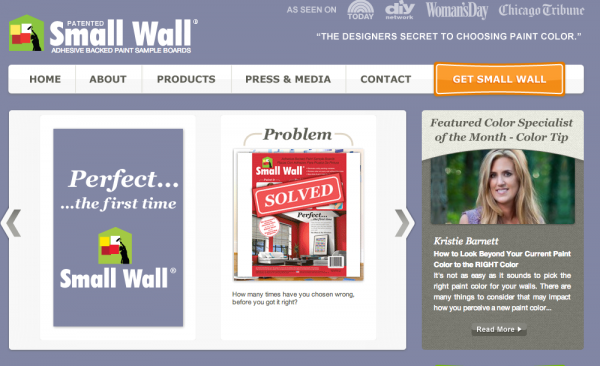 Small Wall will be offering a one-day "Color House Call" with The Decorologist as part of a contest they will launch in the spring.  They will fly me to the winner's city, where I'll conquer paint color fears and leave someone with the perfect paint color palette for their home. Doesn't that sound like fun?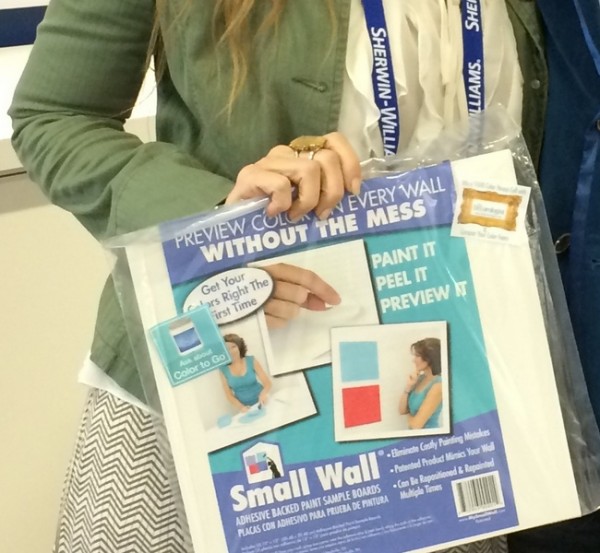 The contest will be featured wherever Small Wall is sold, including all 3,908 Sherwin-Williams paint stores in the U.S. and Canada.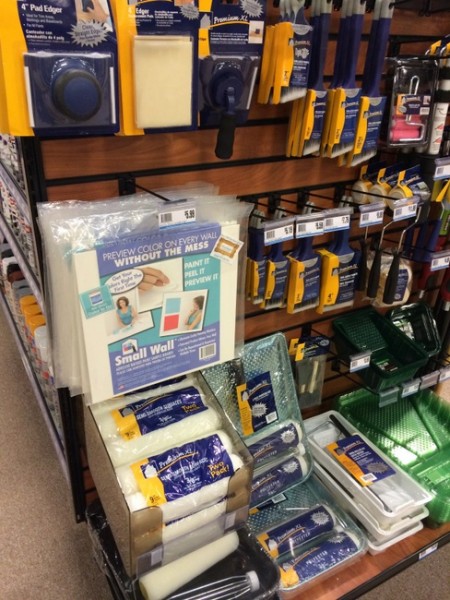 Sherwin-Williams store display
I got to hang out with HGTV's David Bromstad for awhile at the trade show.  I interviewed him back in the fall for an upcoming magazine article that I wrote about 2014 Color Trends that will be in the March edition of Everyday Home magazine.  He was really nice, and I really wanted his blue velvet jacket . . .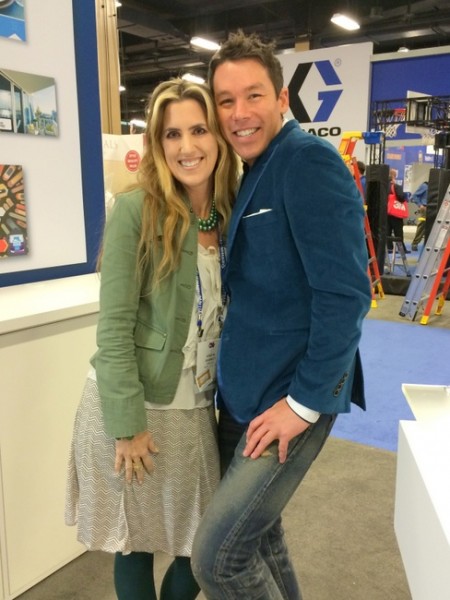 The Decorologist and David Bromstad
Julie and I kidnapped the HGTV gnome for awhile, snapping photos with it all over the trade show.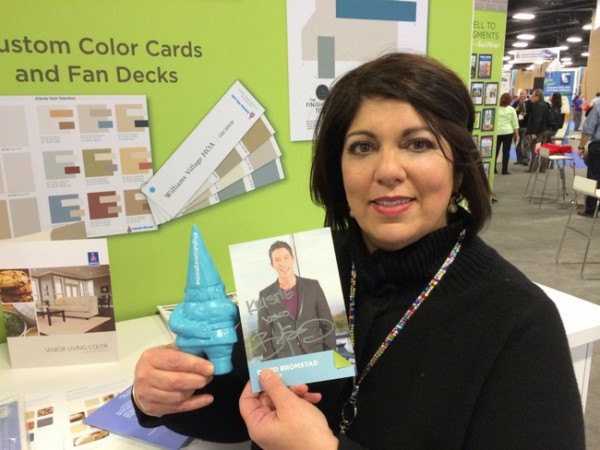 Julie Boney, Small Wall creator
Here's me with the HGTV gnome and Amy Matthews of HGTV's Renovation Raiders: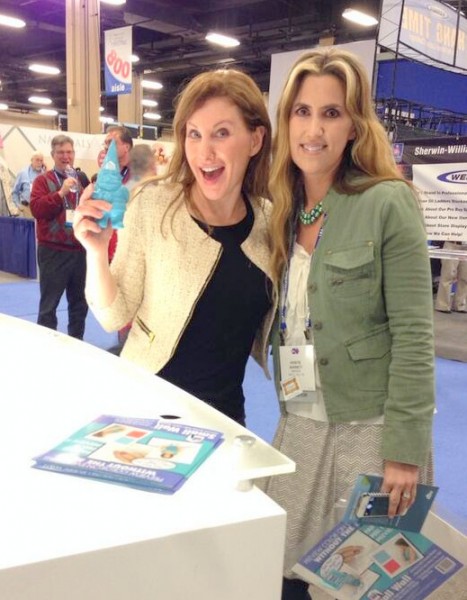 I'll let you know when the contest launches – who knows, maybe you could win a day of Color Intervention with me!