We had a yard sale a couple of weeks ago.  A pretty large one.  It was exhausting, but necessary.  I sold a lot of my collections that I hadn't displayed or used in years, along with kids' outgrown clothes and toys.  I also needed to downsize the home staging props that had overrun their appointed room in our finished basement.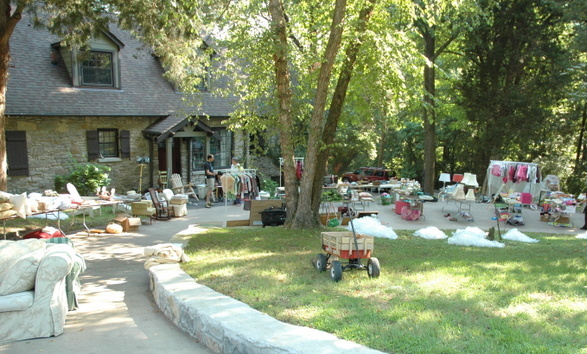 yard sale 
We were fortunate to have pretty good weather, and were able to sell a great deal and make some decent moula. My youngest daughter and the kids next door sold drinks and food, and they made a small fortune.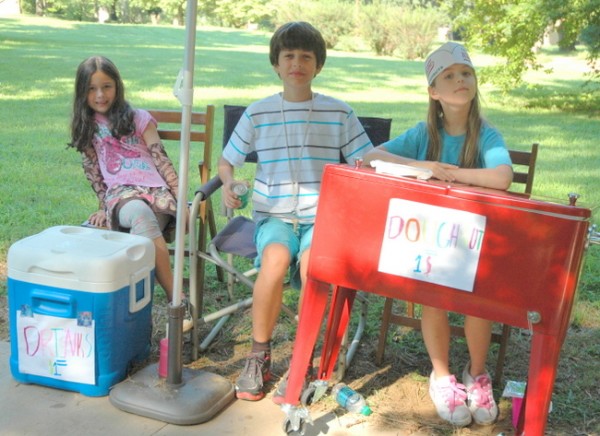 But that's no surprise – who could say "no" to this face???   I'm pretty sure she will be putting her share into her college fund  . . .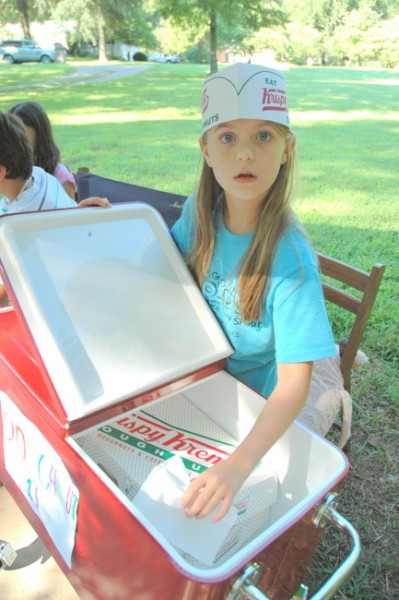 So guess what I'm using my own proceeds for?   If my discussion on The Decorologist on Facebook yesterday didn't give it away, I suppose the title of this post did!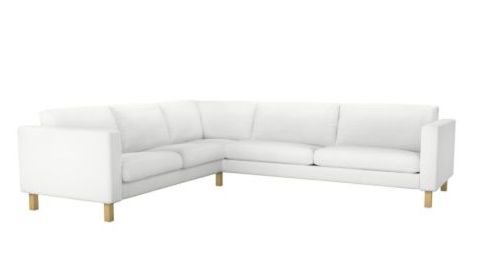 You may be surprised that I've ordered a SECTIONAL SOFA.  It's not a secret that I do not normally encourage clients to purchase a sectional sofa – but that's because it can be inflexible and is often not well-suited to the spaces they choose one for.  However, I think this sectional is exactly what we need for the space where we will be using it.  Of course, I will have to trick it out to fit my own personal style.  Something kinda like this: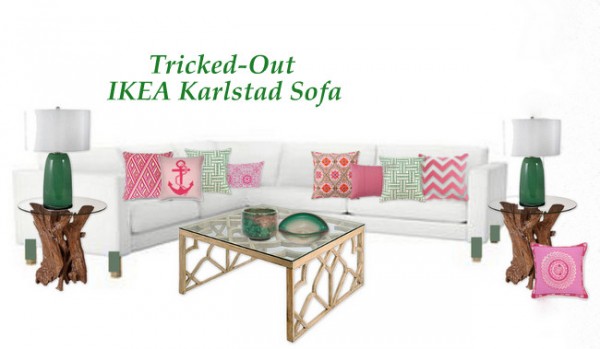 The great thing about this Karlstad sofa is that it is neutral enough so that you can create an entirely new look by simply changing out the color of pillows on it.  Painting out the legs and adding accessories can make it much more than you might first think when viewing it in the IKEA catalog.  So, do you think I can pull it off? Guess we'll have to wait and see . . .