Here they are.  All the secrets to hanging your artwork so that you will not be mocked for hanging it poorly:
| | |
| --- | --- |
| Match frame shape to wall shape.  Hang a vertical piece of art when you have a vertical sliver of wall.  Hang a horizontal piece of art or a horizontal grouping on a wall that is a horizontal rectangle. | |
| | |
| --- | --- |
| |  When hanging something over furniture, extend the shape of the furniture with how you hang it.  Follow the lines of the furniture, either vertical or horizontal.  Never hang a single vertical frame above the horizontal shape of a sofa.  Don't allow frames to extend beyond the outside edges of the furniture. |
 Group like shapes, frame to furniture.  For example, hang a horizontal piece of art or horizontal grouping of art above a horizontal sofa.   In general, hang items at eye level or in direct connection with furniture.  4-6 inches up from furniture is a good rule of thumb.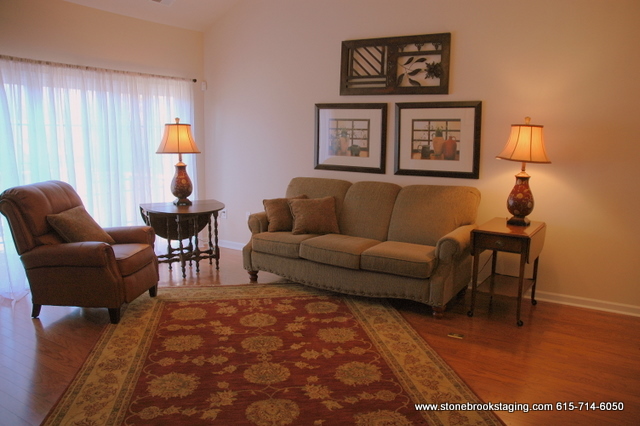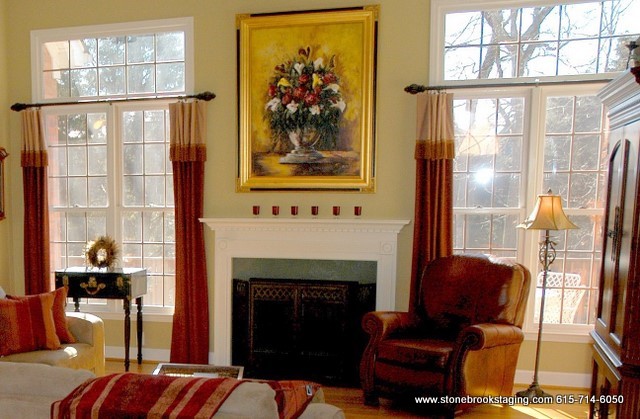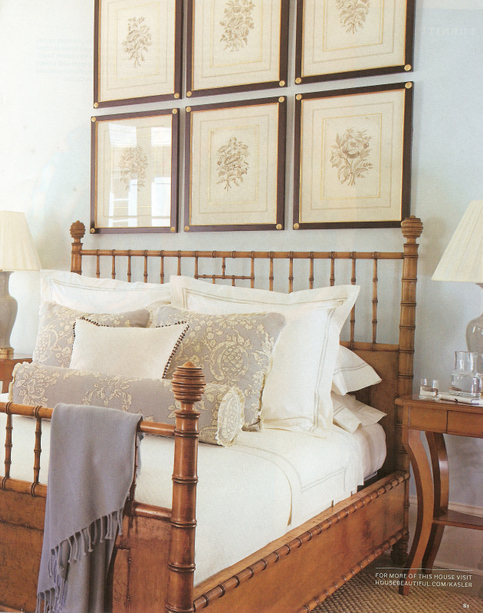 Don't limit yourself to just pictures on the walls.  Try hanging trays, platters, dinner plates, architectural fragments, candle sconces, musical instruments, collections, etc.  Mirrors are great to reflect light and increase sense of space.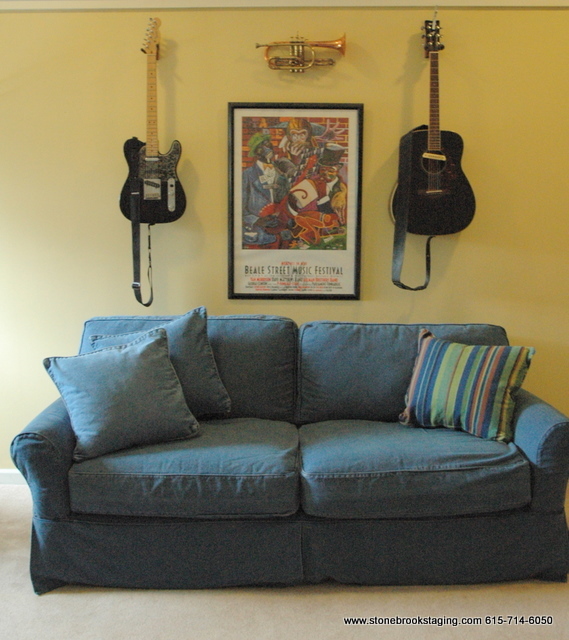 There you go, all the secrets.  Oh, I almost forgot the most important one:  don't be afraid to put some nailholes in your wall.  I don't care what your husband says, you will cover up most of your mistakes when you finally hang some pictures!!!!   Stay tuned – I am working on a post about creating your own wall photo gallery.
.