Sometimes some very weird stuff happens to me related to decorating and, oddly enough, estate sales.  Like the time I was pregnant and tracking down vintage Fisher Price Little People for my unborn child.  I had a dream that I went to an estate sale and found a Little People barn layed out on a blanket.  The next day, I went to some garage and estate sales.  And guess what I saw layed out on a blanket . . .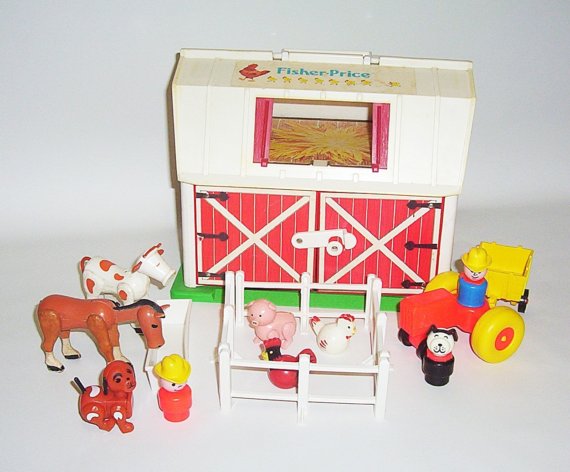 vintage Fisher Price Little People barn 
Last summer, within a month's time, I worked with three new clients who lived next door to previous clients – but I was not referred by the next door neighbor.  In two of those cases, they had never even met their neighbor!  Believe me, I was careful to give them very different interior paint color palettes from their neighbors!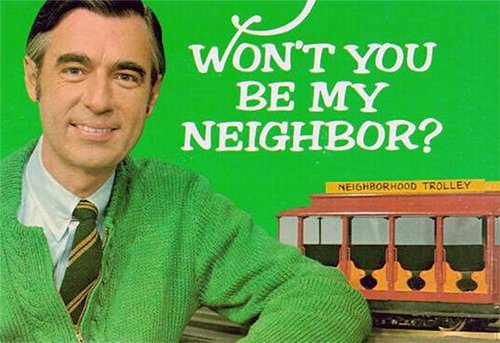 Anyway, yesterday I had another weird decorating/estate sale experience.  When I approached the home of a new client, I immediately recognized that is was the very house where I had attended an estate sale about three weeks prior.  In fact, I bought this vintage chaise lounge chair from that sale: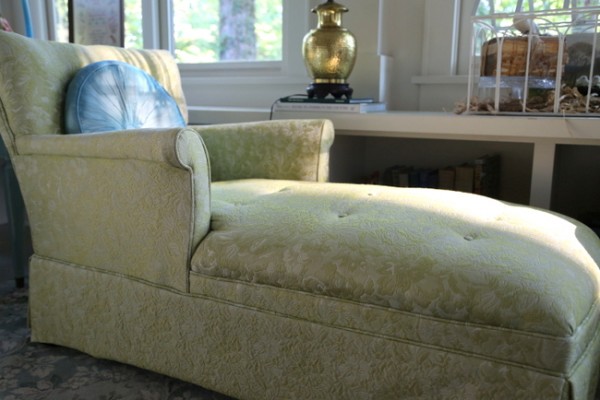 I even snapped a few pictures on my cell phone of the house's interior. I took this photo of the wood paneling – there's a whole lot of it – and the stereo system with not only a cassette deck, but also an 8-track!!! Oh, and that's an American eagle on that light switch cover.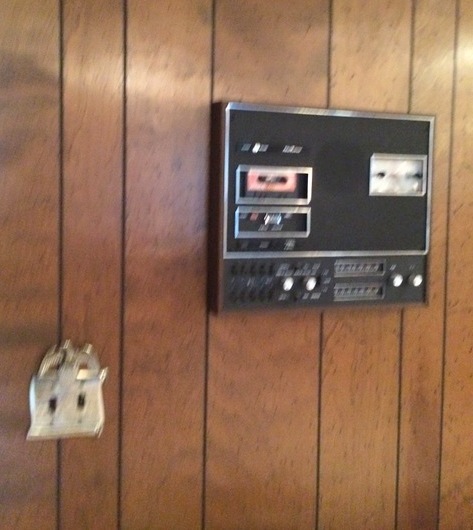 blurry cell phone photo from when I attended the estate sale 
And of course, I imagined what I could do to update the interior while enhancing the interesting architecture.  And that's exactly what I was asked to do by the new owners yesterday!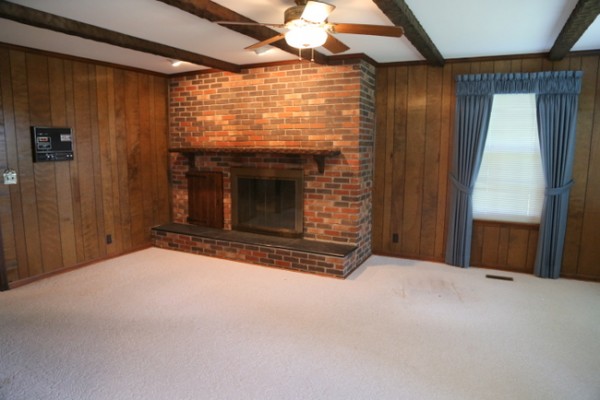 I don't believe in coincidences, so I think I was meant to help this house. How cool and weird is that?  Does anybody want to guess what year this house was built?