You may have noticed a new badge on the right side of my blog.  Now that I'm an official "Ambassador" of HomeGoods, I will have front-row access to the latest HomeGoods news and plans!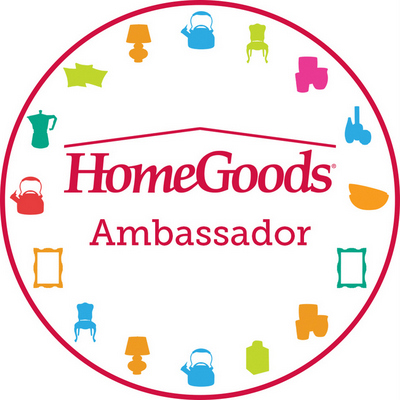 Some of you many remember (or even attended) a special HomeGood event I was asked to host last winter, but now HomeGoods has invited me to be part of a new blogger program that will give me access to new products, information on the latest trends, and their seasonal style guides.  Yesterday, I got this little package in the mail: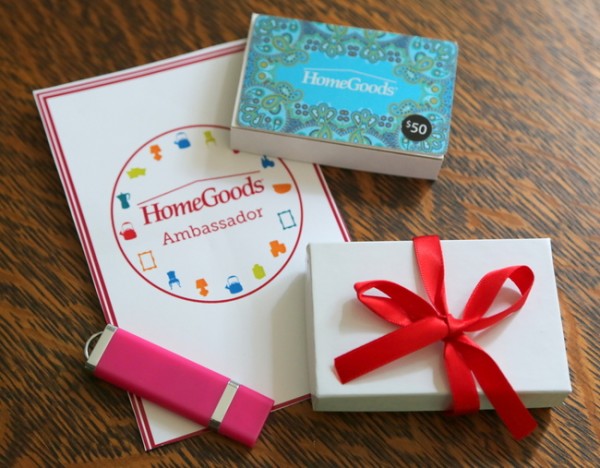 One of my favorite things about HomeGoods is their amazing selection of TABLE LAMPS.  How many times have I told clients to shop for lamps at HomeGoods?  Too many to count, but I did just that yesterday during a Staging Consultation here in Nashville. One of the best ways to update any room without spending a fortune is to bring in updated lighting, and most people I meet don't have enough lighting at eye level.  They wonder why their home feels gloomy. I tell them that they desperately need table lamps and plenty of them!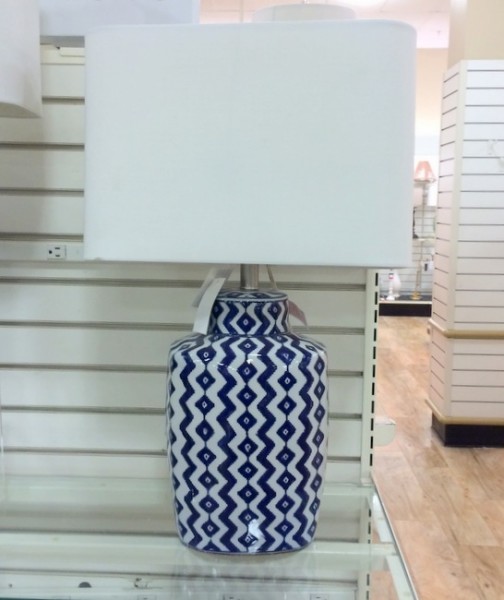 Above is a fabulous lamp I saw at HomeGoods just this week.  You may ask:  how do I choose???  Well, wonder no more.  As my first act as an official HomeGoods Ambassador, here is my advice on the matter.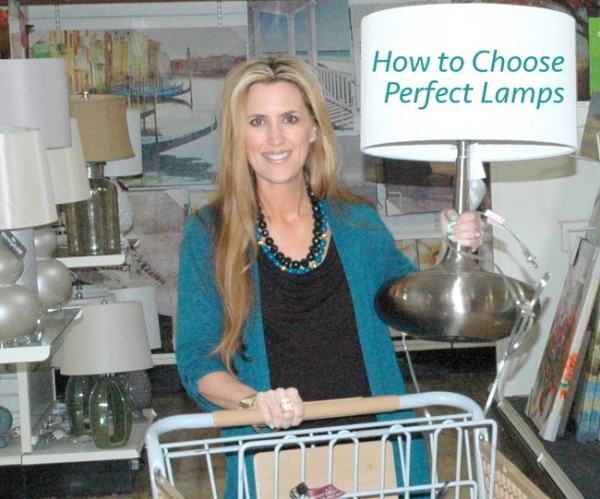 1)  Buy Lamps in Pairs
Make more impact with a matching pair on either side of a bed, sofa,console, or sideboard.
2)  Choose Drum Shades vs. Triangular Shades
Triangular, pleated, or ribbed shades tend to look dated.
3) Pick Lamp Shades Wisely
Don't buy lamps with dark shades if you need maximum light, and don't buy lamps with white shades if your room is full of off-white molding and upholstery.
4) Choose Large Lampbases that Make a Statement
This is a great way to repeat an accent color in your room so don't go too "neutral" with your lamp base!
5) Choose Lamps with Maximum Wattage Capacity
Don't bother buying lamps that will only give you 40 – 60 watts of light unless you want ambient lighting. Look for 100 watt capacity for living room and bedroom lamps.
Any other advice or questions about buying updated lamps?  Feel free to comment or ask below.
Share this Post