I'm sure I'm not the only one, but I've been a busy little beaver and have hardly had a moment to write a post this month! But I couldn't let Christmas arrive without sharing a little house tour of my seasonal decor.
Let's see if you can figure out what's missing from my holiday decor – pay close attention!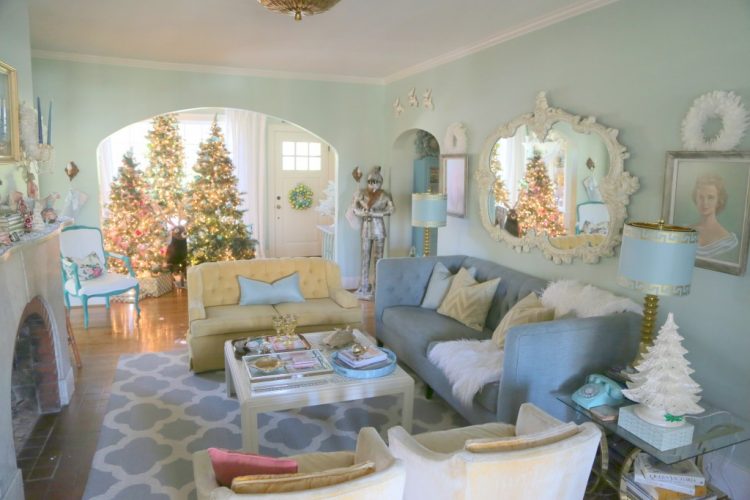 This marks the third year of our Christmas tree forest – basically, a cluster of three smaller trees in the entry of the house rather than the larger one.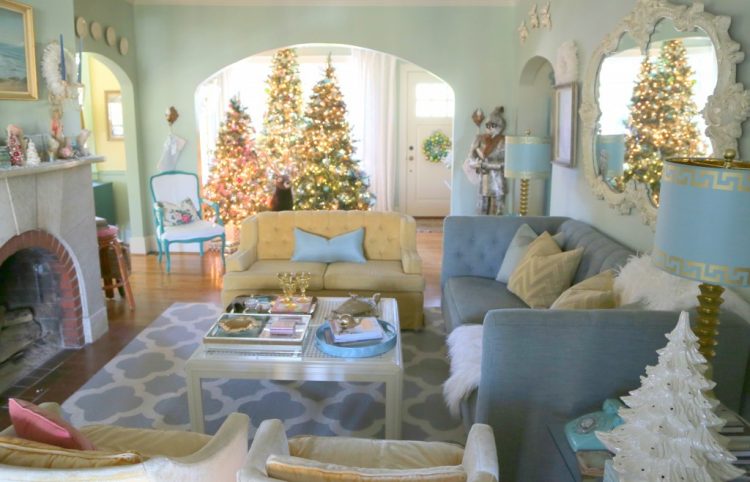 Most of the ornaments on the smallest of the three trees are pink and gold.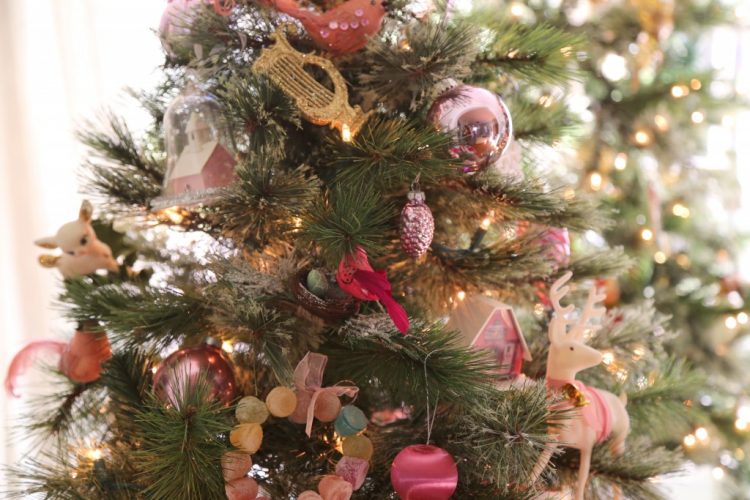 I moved some of my furniture around to create yet another seating arrangement in the living room. The combinations are endless, I tell you!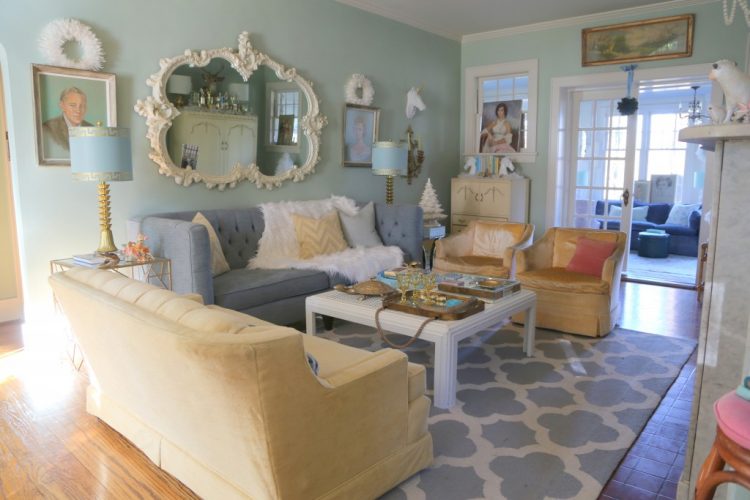 My blue tufted sofa from Merridian Home Furnishings goes with anything and everything. Pillows, furry throw, and lamps from Home Goods.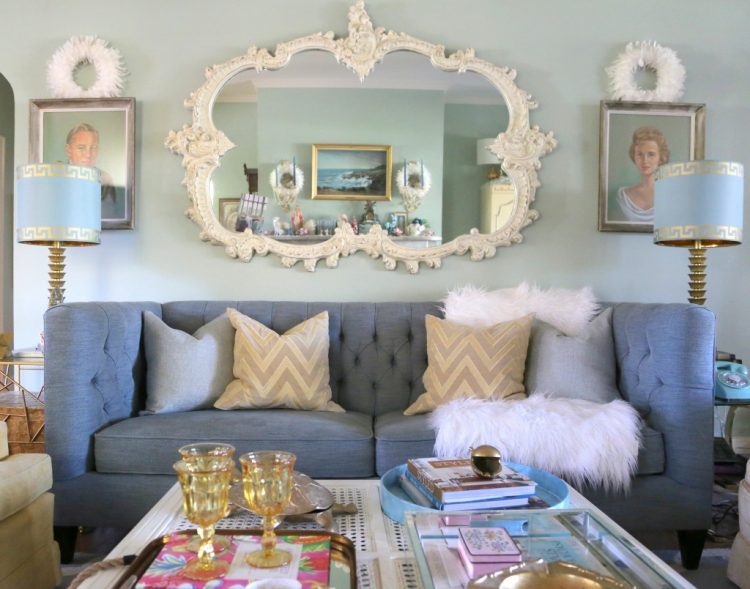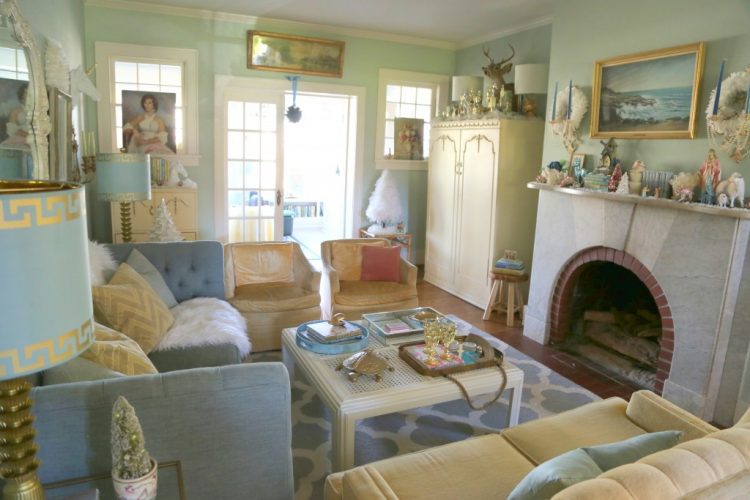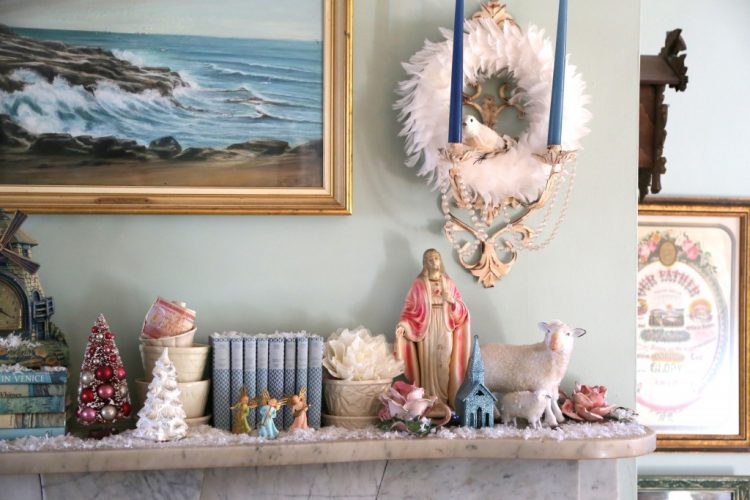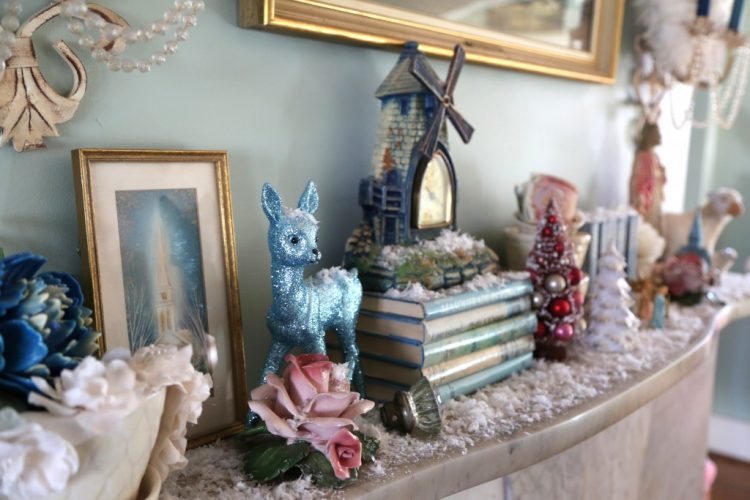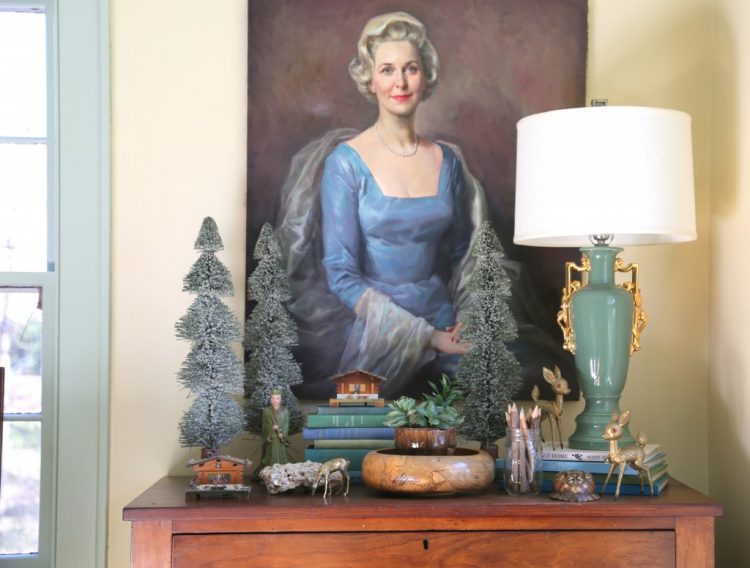 If you don't follow me on Facebook (and you should!), you may not know that I scored a gorgeous vintage velvet sofa from an estate sale a couple of weeks ago. It's going to provide a lot more seating for the holiday parties I am planning over the next few weeks! And you gotta check out the stunning new rug I got to complete the new look in my sunroom. My previous rug was about 70 years old – a vintage wool rug I bought at an estate sale 15 years ago – and it was showing some bald spots from many years of wear and tear.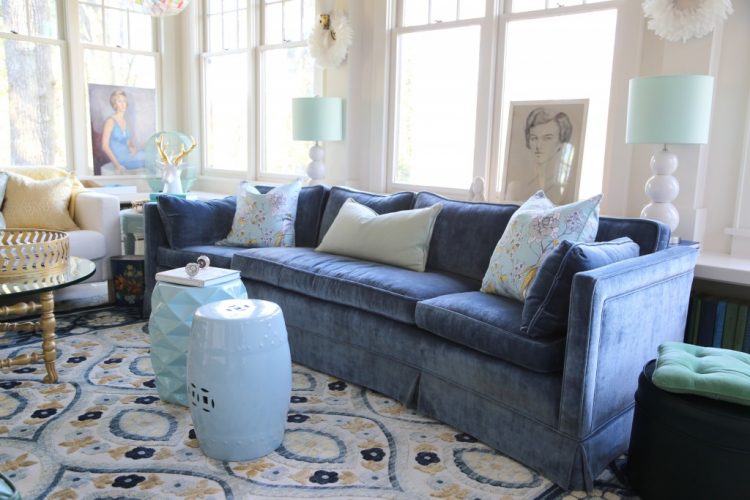 lamps, pillows, garden stools, and rug from Home Goods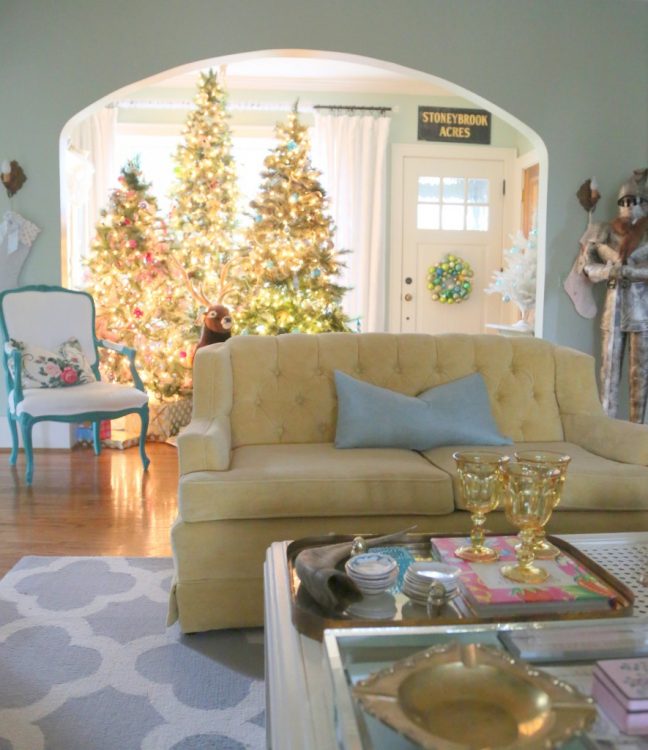 I hope you all have a sweet and peaceful holiday with your family and friends!
Did you figure out what's missing from my Christmas decor? Leave me a comment below if you have a guess!