After day-in and day-out of work, work, work, I really enjoy getting dressed up and attending design-related events and the occasional awards banquet. Sometimes it's hard to know what is appropriate to wear (especially when photos may be taken by the press).
I found this funky designer dress on Everything But the House (EBTH) online auction site a couple of months ago and just had to have it! It's a Roberto Cavalli – even though I don't know that much about designer dresses,I thought it looked really unique so I took a shot that it would actually fit (and it fits me perfectly)! Since the first event was an informal fun gathering, I wanted to wear something interesting – maybe even vintage. I wore the sleeveless dress with an olive jacket and leopard heels, and I was fairly confident that I wouldn't be wearing the same outfit as anyone else attending the event!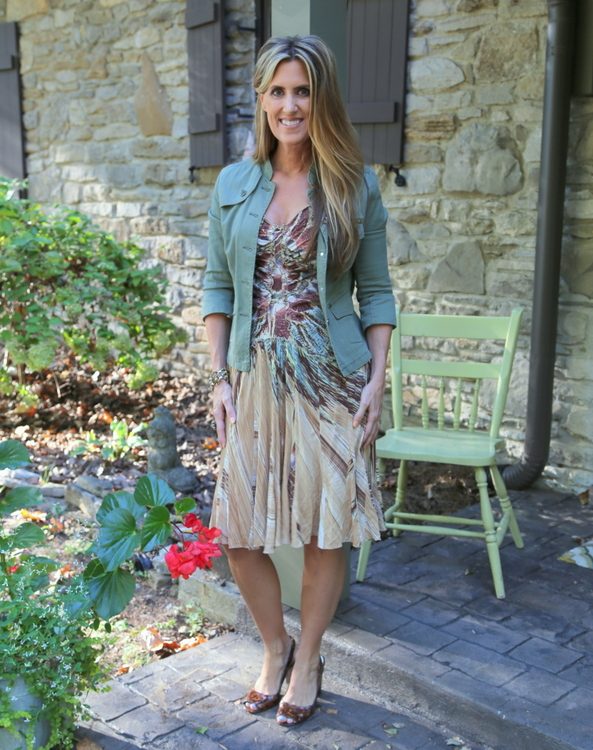 I could totally see this with cowboy boots, too, right?
Sherwin-Williams held their annual ColorMix presentation where Director of Color Marketing, Jackie Jordan, presented the latest color trends for 2016. Here I am with Jackie Jordan and my colleague Elizabeth Scruggs of Superior Construction and Design. I met Jackie for the first time last year and was glad she made it back to Nashville for this year's event.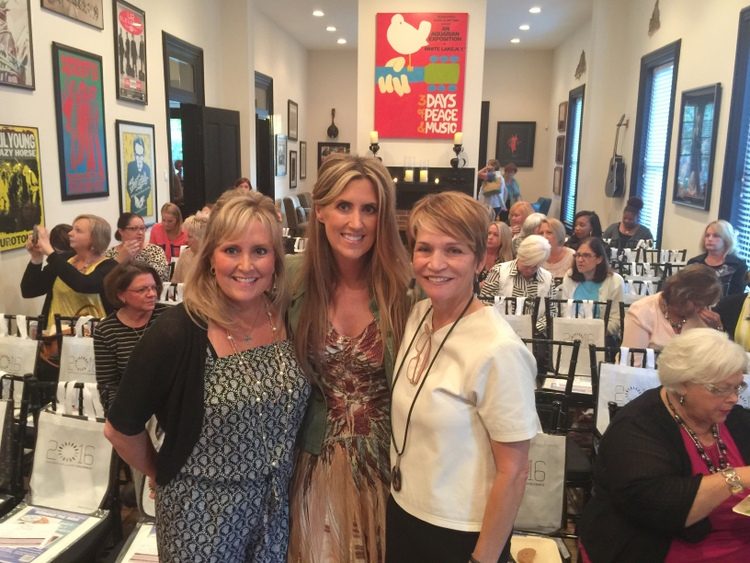 I also got to hang out for a little while with Julie Boney the CEO of SmallWall color sample boards. Her product helps create the most accurate impression of paint color, and it's part of my new Psychological Staging Paint Color Toolkit.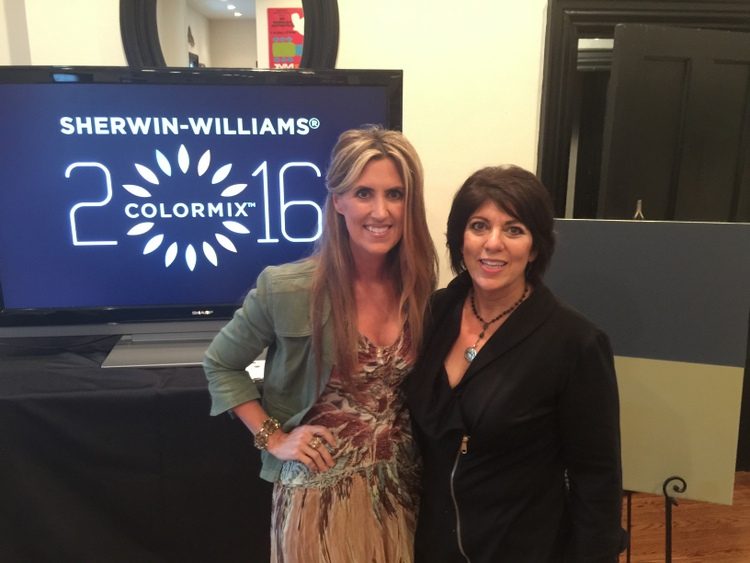 I got several complements on the dress, so I guess I did ok. I've seen so much interesting designer clothing, shoes, and handbags on EBTH lately. They have both vintage and newer designer items. I like to find something a little different that you might not just see on the rack at the mall, don't you?
A couple of nights later I attended the 2015 Toast of Music City awards in downtown Nashville. I was nominated for awards in three categories and ended up taking home first place for Best Style Blog. That was pretty exciting, because I got to go up on stage and everything!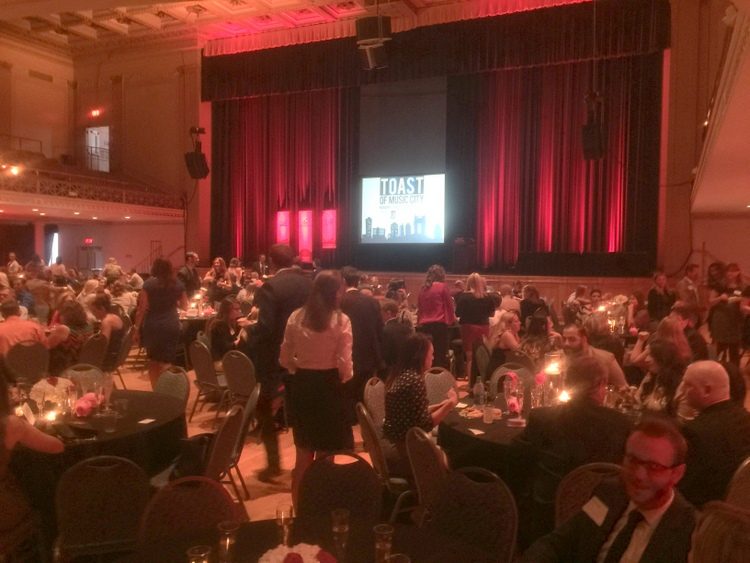 I almost didn't make it on time to receive the award. Mr. Man had a meeting that ran long and we were thirty minutes late. Thirty minutes late TO THE WRONG VENUE. I thought the awards ceremony was being held in the same place as last year and since we had already parked a few blocks away, we decided it would just be easier to walk the 999 blocks to the place where it WAS being held. In high heels. I had to ditch the heels halfway, and I arrived with blackened and half-raw soles and about to absolutely BURST into tears. But I made a speedy recovery . . .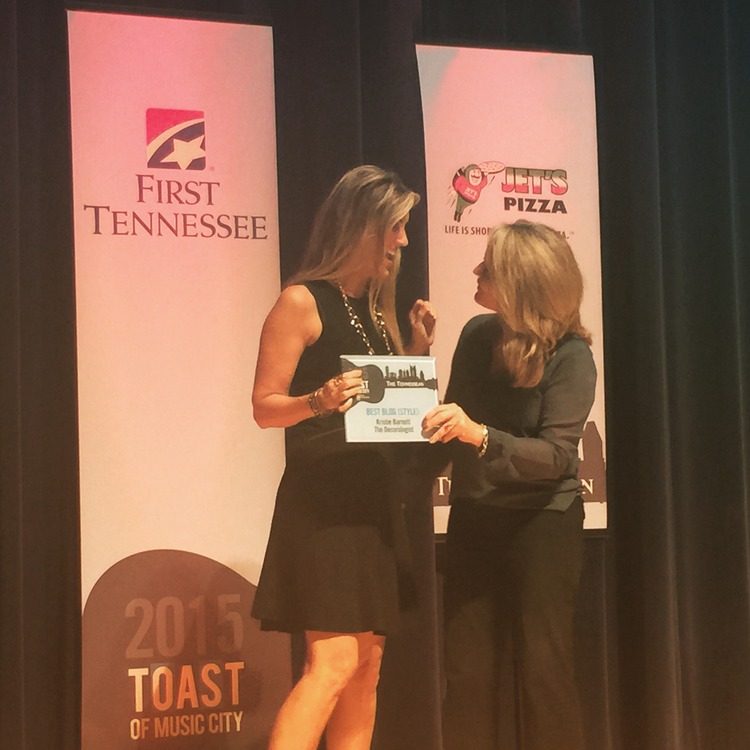 When I went to the lobby to get my photo taken by The Tennessean, I finally got to meet Tina Adams, who writes the fantastic fashion blog, Tina Adams Wardrobe Consulting. Of course, I felt like I already knew her because I've been following her blog for about a year and am a member of her exclusive Style Vault.  Tina shares great tips on how to dress appropriately for your age and still look fabulous. So I ran up to her like a dummy and said, "Do you know me? Because I know you!" Thankfully, she DID know who I was and we hit it off immediately, even taking a few blurry selfies together.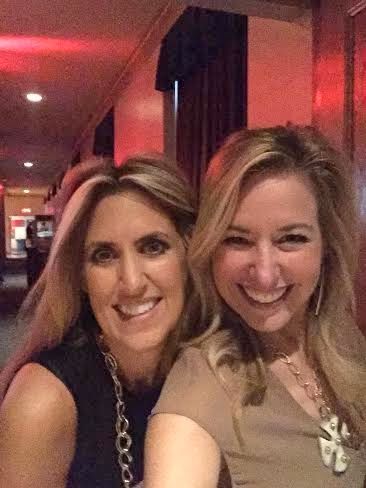 The second thing I asked her was "Do you think this dress is OK?" I bet she gets that ALL THE TIME.  I decided to go classic for this event and wore a little black dress I bought in the spring at White House/Black Market. I think it's really the perfect little black dress for any occasion, and Tina didn't tell me otherwise. I also won second place for Best Interior Decorator, so I came home with a huge vinyl banner, a plaque, and a certificate.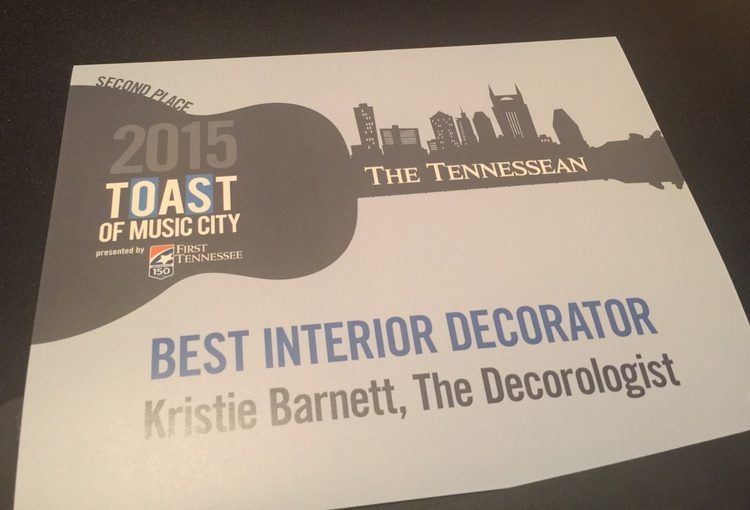 Best Interior Decorator – second place, second year in a row!
What on earth am I going to do with this banner? Since I office from home, I can't exactly hang it outside my place of business like most winners do. Maybe I'll ask Tina if I can make it into a skirt . . .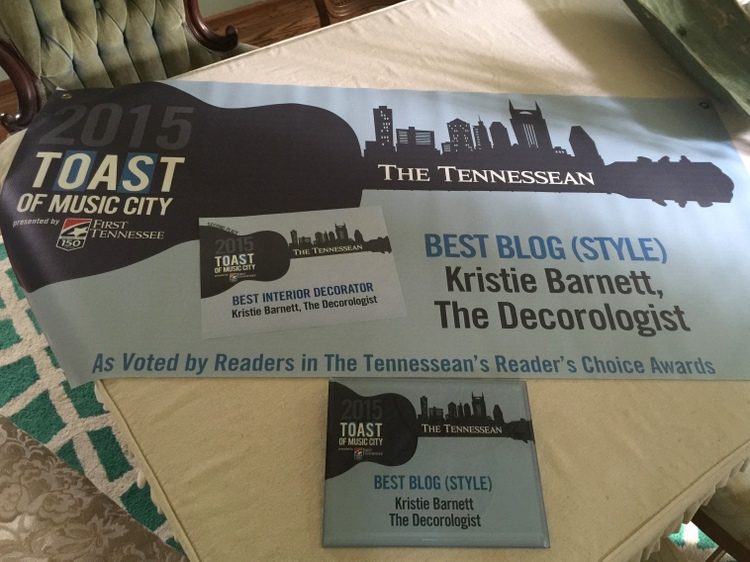 If you haven't heard about my latest product, Psychological Staging Paint Color Toolkit, you can check out my promo video here. It's been selling like hotcakes since it launched earlier this week, and I'm so pumped that stagers and real estate professionals are excited about using this tool to help sell their clients' homes!
In the interest of full disclosure, I have been compensated by EBTH to talk about the cool stuff I've found via their website. You can't blame a girl for needing a new dress every now and again, right?