Despite the threat of storms, this weekend ended up being warm and dry for the Country Living Fair in Nashville!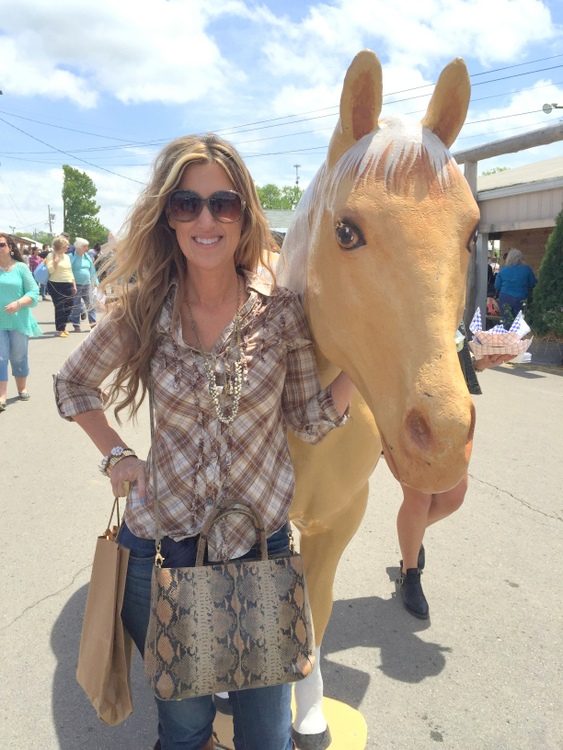 yee-haw, y'all
I was included in a meet-up of Nashville influencers in the home/garden industry sponsored by Forest Home Media, so I had a bunch of fun people to hang out with!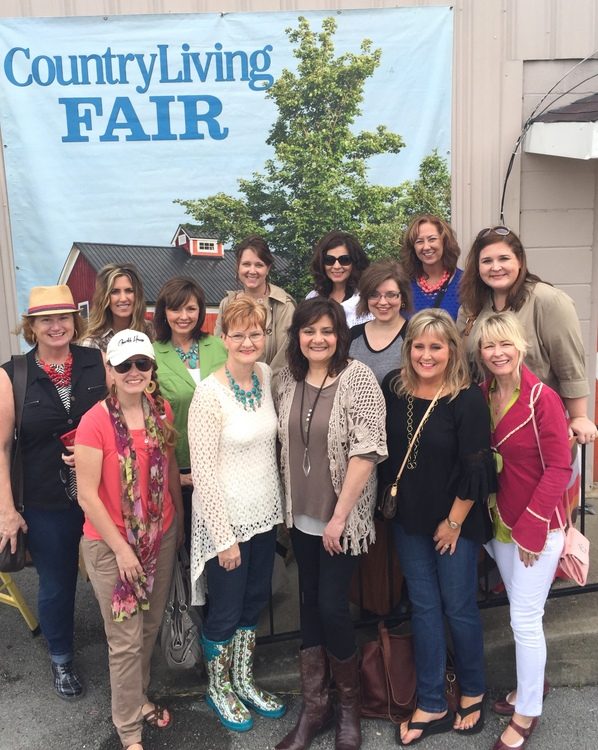 the Nashville Influencers crew
I met the super-cute editor of Country Living Magazine, Rachel Hardage Barrett, as well as some other folks with the magazine.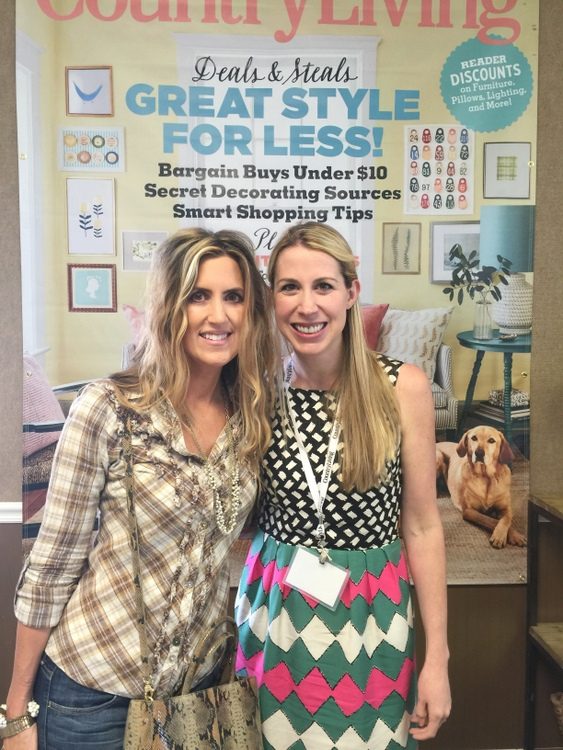 The Decorologist and Country Living Editor, Rachel Barrett
I know you are DYING to know what treasures I scored at the Country Living Fair, right? I was completely besotted when I laid eyes on this pair of campaign dressers in Cari Cucksey of HGTV's Cash and Cari booth.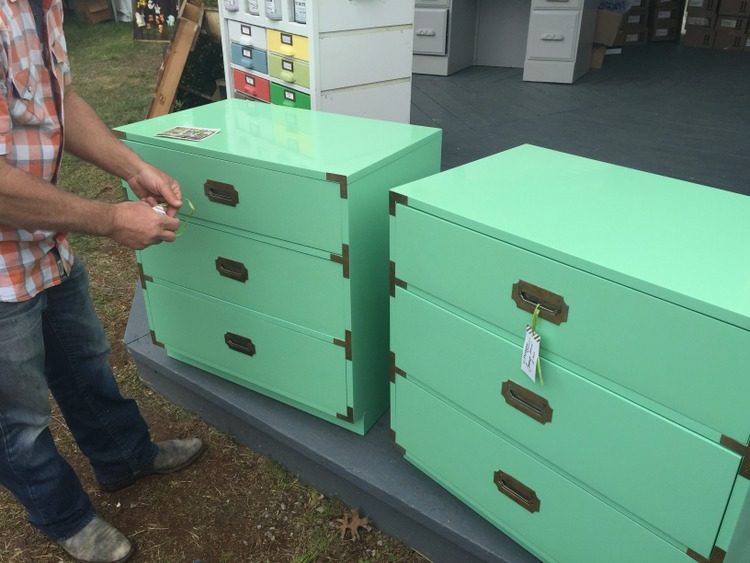 They are painted in Hint of Mint, a beautiful color in Cari's Chroma-Color paint line.  These pieces and this color now sets in stone the direction of the paint makeover I'm doing this summer in my design office! I made sure to buy a pint of the paint so that I can tie in this color in a few other pieces in the room.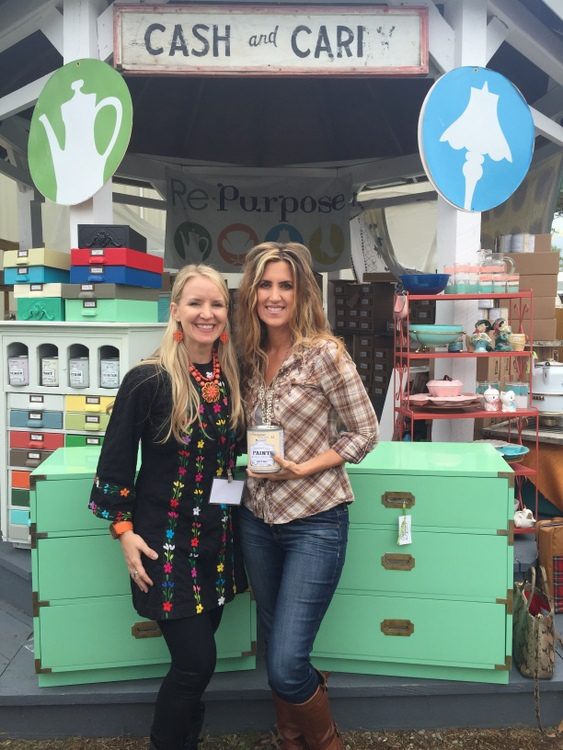 Cari Cusksey and Kristie Barnett
I also scored a one-of-a-kind necklace from jewelry artist, Lucy Farmer of Lucy's Inspired.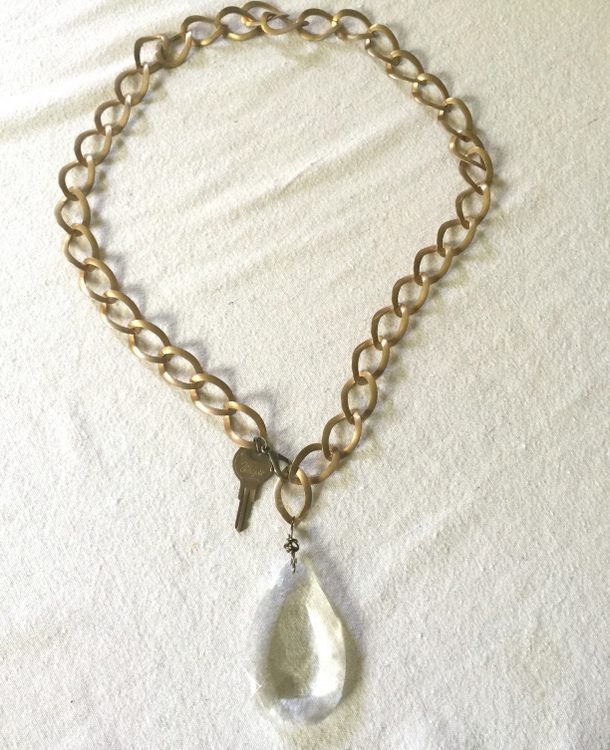 I think I'm going to be wearing this A LOT, and now I'm wishing I had snagged one of her bracelets made from motorcycle license plates!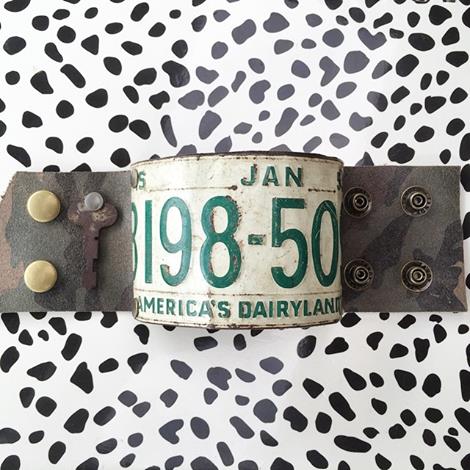 Other great vendors I loved were these two lovelies from The Strawberry Patch and TraChic. Christy Stone of The Strawberry Patch is known for her "granddad dresses," which are all the rage!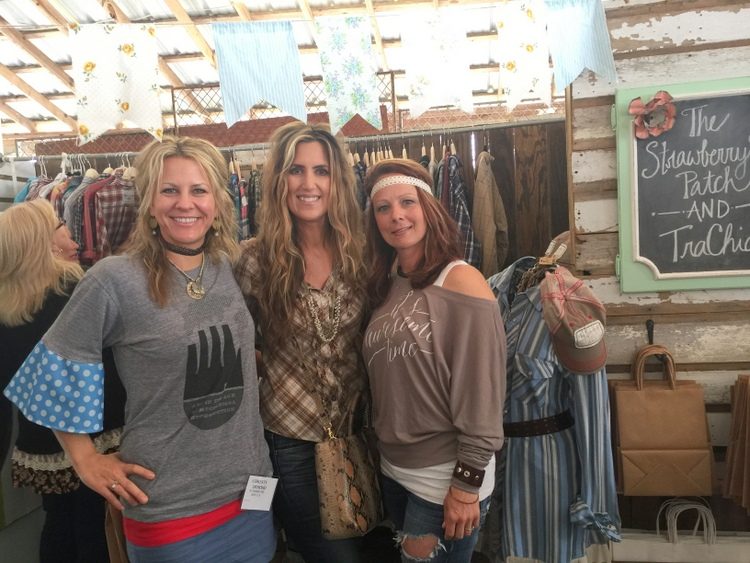 Christy Stone, Kristie Barnett, & Tracy Collins
I also visited with Lucy Kelly of Bel Monili. I love her upcycled bracelets made from vintage earrings – I bought four of them from her a couple of years ago at Bella Vintage Marketplace. I was even wearing one that day! I love THIS idea of using a conversion chain to make a necklace out of a bracelet. Genius!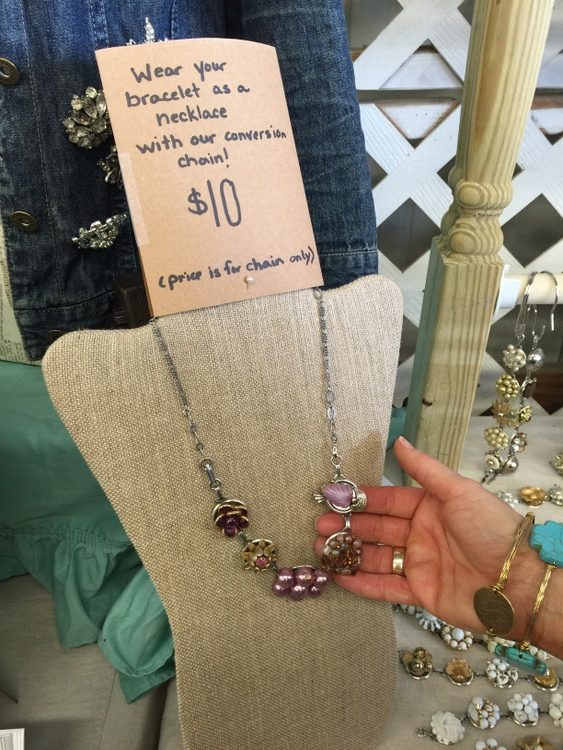 Bel Monili
I had to get a photo with this vintage-inspired travel trailer, because owning one of these is a little pipe dream of mine . . .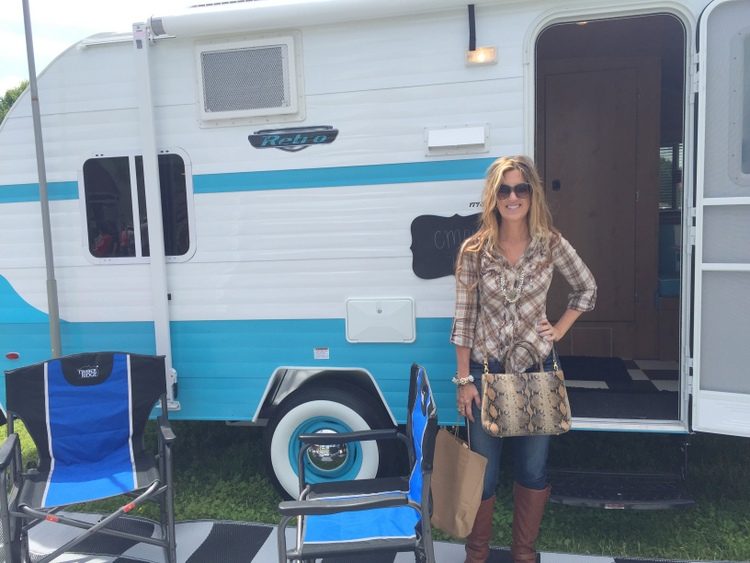 I'm no camper, but I could sure decorate it cute as a button!  It's kinda like a grown-up dollhouse.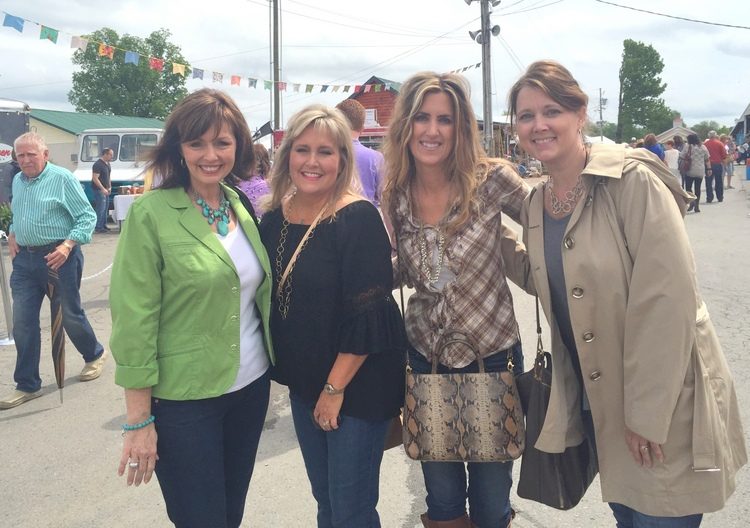 Talk of the Town's Meryll Rose, Elizabeth Scruggs, me, and Angie Fort
We all had so much fun. Thanks to all of you who came by and said "hey!" to me – it's so great to meet my readers. If you made it to the Country Living Fair in Nashville, share your favorite find or vendor with us!
Share this Post