Have you decorated for Christmas yet?  I blogged last Christmas about nontraditional holiday color schemes, and they are even more the rage this year.  Lots of us want a fresher look, something fun and fiesty rather than the traditional red and green.  I've got some great inspiration if you'd like to have a blue Christmas this year!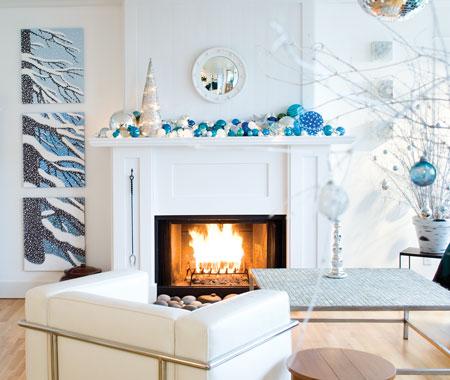 Pairing blue with white for Christmas is certainly a crisp, clean look.  It lends itself well to a modern or contemporary style.   It even works in a modern country or shabby chic setting.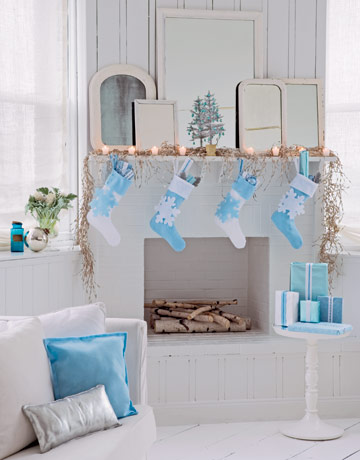 Beware of too much blue and white, with no other color.  It can look quite stark and cold.  This bedroom is cute, but it makes me shiver to look at it!  Maybe it's the snowflakes . . .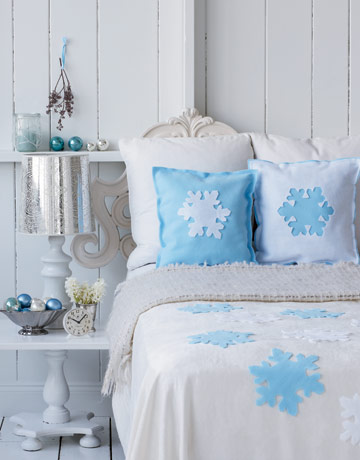 It's not surprising to see so much blue this Christmas – turquoise, afterall, was dubbed "The Color of the Year."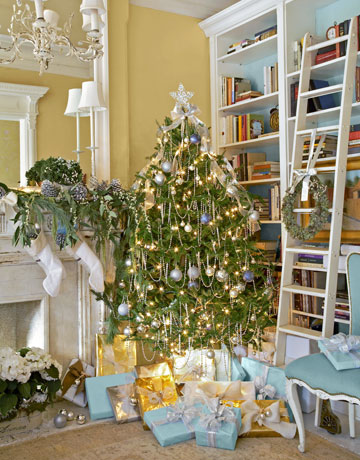 And then there was the success of Tim Burton's Alice in Wonderland and the subsequent deluge of Wonderland-inspired fashion and decor – highlighted by Alice's famous blue dress.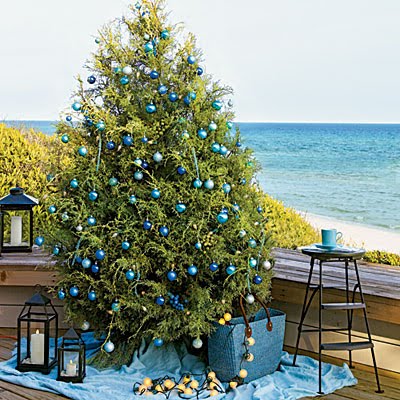 Blue is the new green, you know.  Here it pairs beautifully with the traditional red.   Red and turquoise look great together, as I blogged about here.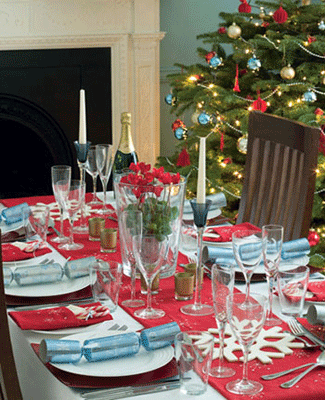 To add some blue to your holidays, all it takes is some blue spray paint, a few ornaments in a blue hue, or simply the use of blue wrapping paper (think Tiffany boxes).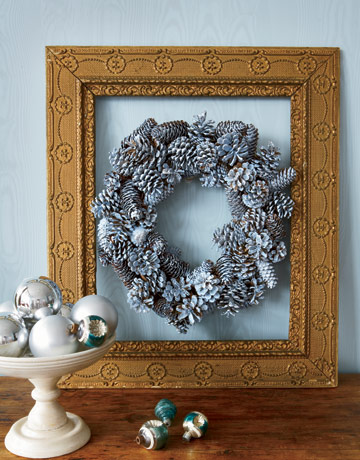 They're even dying poinsetta plants blue these days – I saw some at Kroger last week!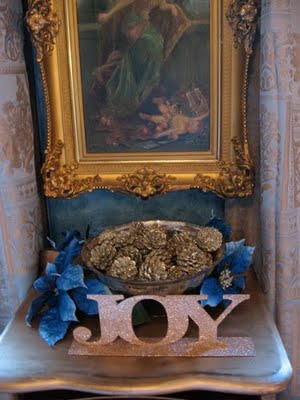 I totally LOVE this peacock wreath!   So, do you have more blue in your Christmas decor this year?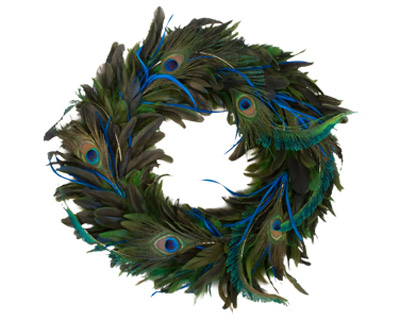 Photo Credits:  Country Living (1, 3, 4, 7), House to Home (2), Daily Days of MKH, Design Decor Staging, Thrift Shop Romantic, Elle Decor.
Share this Post