Sherwin-Williams has really been ramping things up this year, appealing more to designers, bloggers, and homeowners alike.  Most recently, they acquired the largest paint company in Mexico.  They really seem to be taking over the world of paint.  Yesterday they announced their 2013 Color of the Year, Aloe 6464: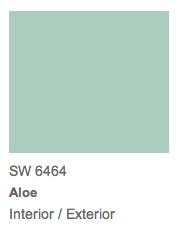 It's very similar to Pantone's Grayed Jade, which showed up in Pantone's top 4 Fashion Colors for 2013. Grayed Jade is a color in the running for Pantone 2013 Color of the Year, but that remains to be seen.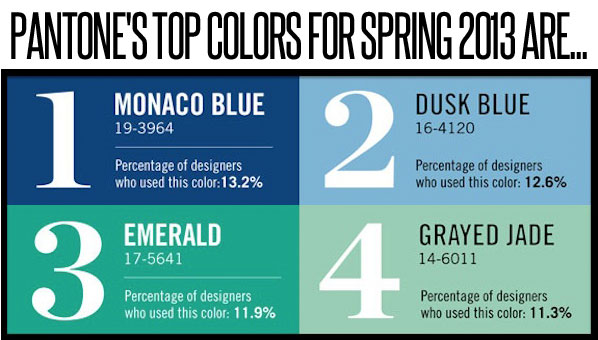 Here's what Sherwin-Williams' Jackie Jordan says:  
"This is no ordinary pastel – Aloe is funky and glamorous, demure and free-spirited.While Aloe's vibe can verge on retro, when paired with caviar blacks, crisp whites or soft grays, suddenly Aloe has a new soul and attitude. And Aloe is highly adaptable, making it a perfect pick for everyday spaces such as a breezy sunroom or a well-dressed living room," says Jackie Jordan, Sherwin–Williams director of color marketing."

 

 

 
So here's the problem:  the color is cute, but it's a bit too saturated and clean.  Therefore, not very livable.  I couldn't even find any images of it on the walls of a room – not on Pinterest, Google, or other color websites/blogs.  A dose of gray would make the color pretty close to Benjamin Moore's Prescott Green, which I have in many rooms of my home. Obviously, I love Prescott Green – but Sherwin-Williams Aloe is cleaner and more saturated than the color you see below, and would be too vivid and playful to work in many places besides a child's room.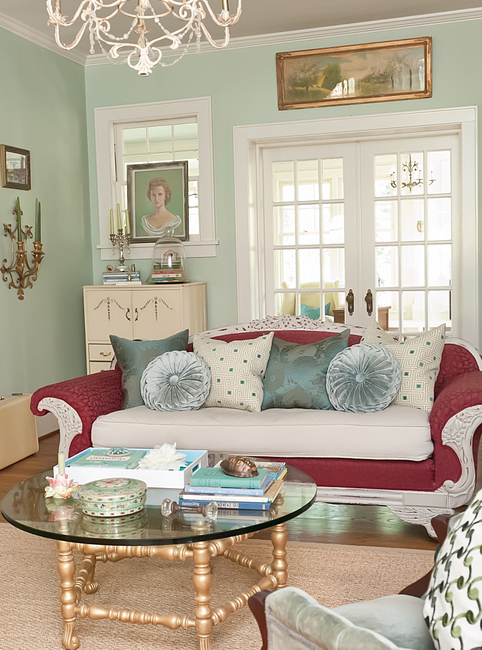 Benjamin Moore Prescott Green, Melanie G Photography
Before you think I'm just knocking Sherwin-Williams, I felt the same way about Benjamin Moore's 2013 Color of the Year, Lemon Sherbet.  Both of these companies are paint giants.  Shouldn't they be interested in the opinions of Color Consultants, Specialists, and Experts (whatever you want to call us) that spend every day specifying their paint colors in the homes of REAL people?  
Sherwin-Williams has some great colors in their palette – some great neutrals (Useful Gray, Relaxed Khaki) and some great blue-greens (Comfort Gray, Austere Gray, Rainwashed, etc.) that I often specify for clients.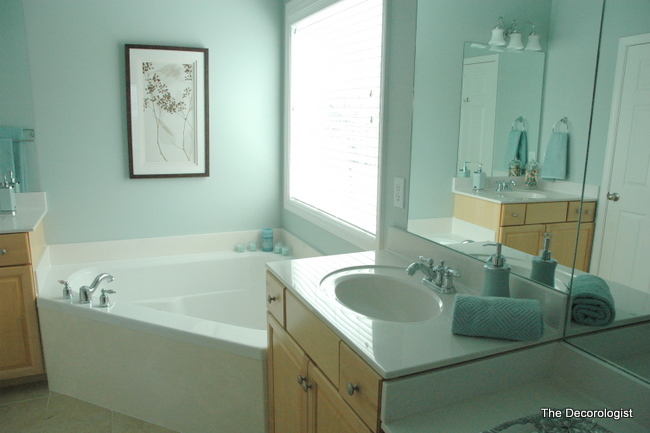 Color by The Decorologist
But if they really want to cover the world in paint, they need to step it up a notch and expand their color selection, perhaps with the help of a group of tried-and-true paint color experts in the field. Just sayin'.