As an interior decorator in the Nashville area, one of my favorite things that I get to do for clients is to create art groupings on their walls.   They are usually amazed at how quickly I can come up with an arrangement and get them up on the wall.   Here's how I do it:   first, I gather up like items with the colors I'm looking for to tie in with the room and start playing around with different arrangements.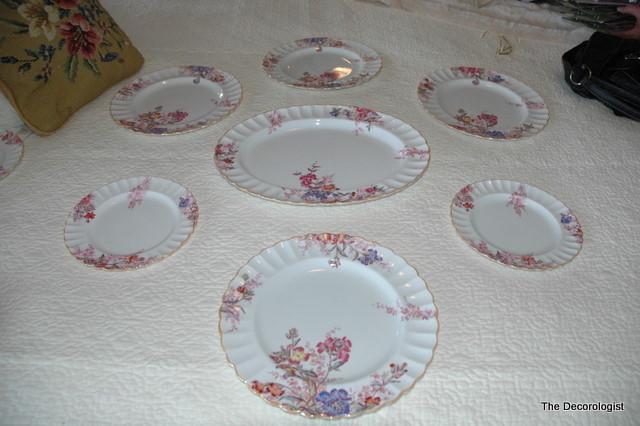 I layed out these gorgeous plates on my client's bed this week, working until we got an arrangement we both liked.   This is what I came up with – it's kind of like an inverted Christmas tree shape over her dresser: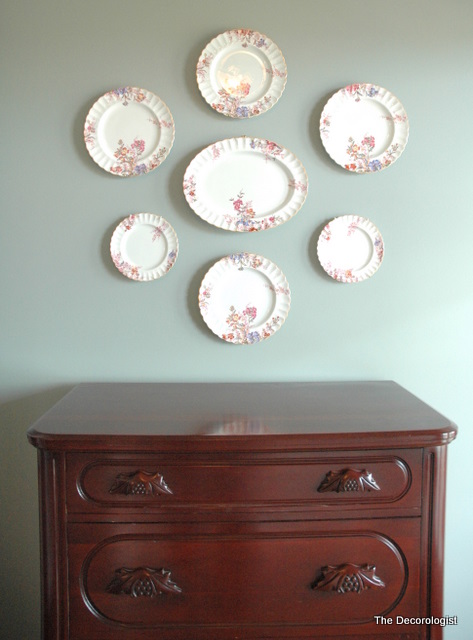 I also did a plate grouping for her on a small wall in her office.  I chose three sizes and two different patterns to create a grouping that worked with the colors in this room.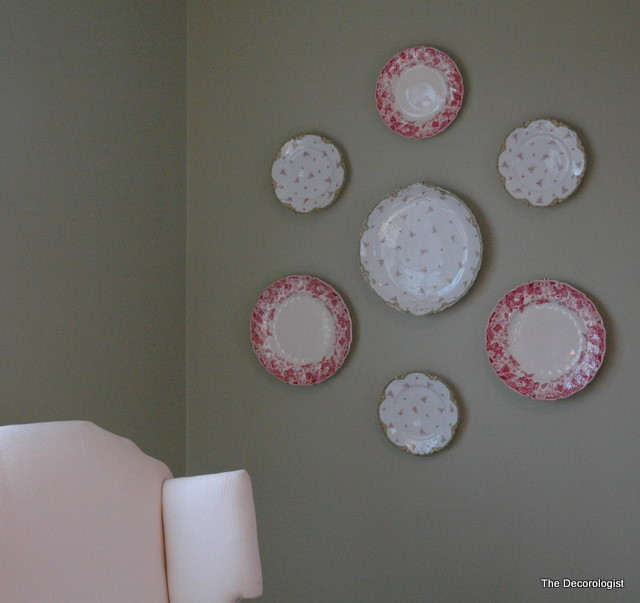 See how the colors tie into the gorgeous rug?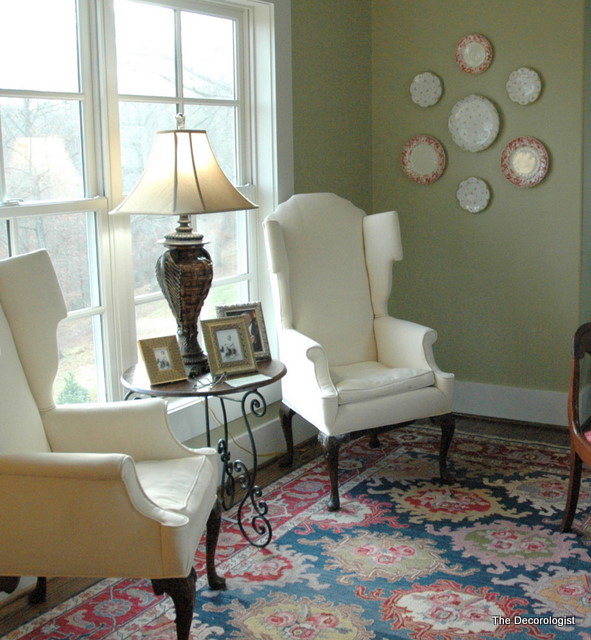 Of course, you may want to hang photos or other items on your wall in a grouping.  Again, you should start by trying out some variations on the floor.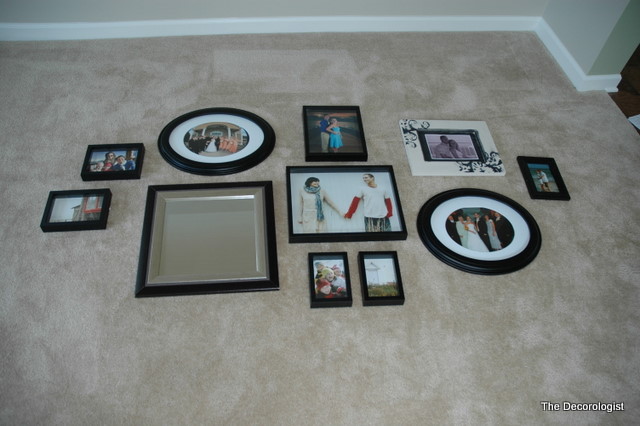 I was dealing with different shapes and sizes here, but the black frames united the whole grouping.  I hung these in a client's house over the summer: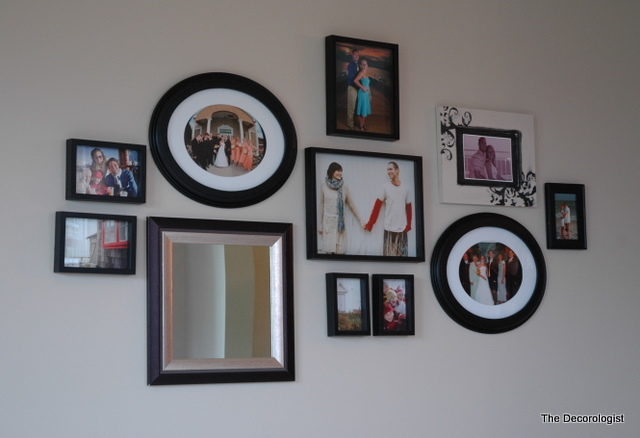 Pay attention to the shape of the wall space you want to fill.   What can you do with two slivers of walls between doors?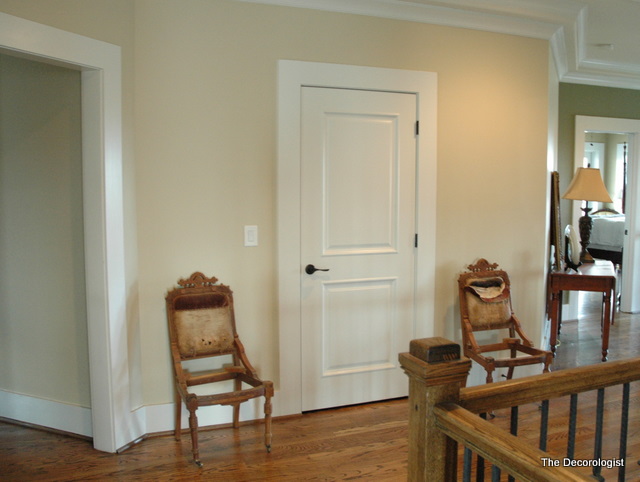 Let the shape/size of the wall space be your guide when determining how to hang your items.  Tall, thin wallspaces call for tall, thin arrangements like this: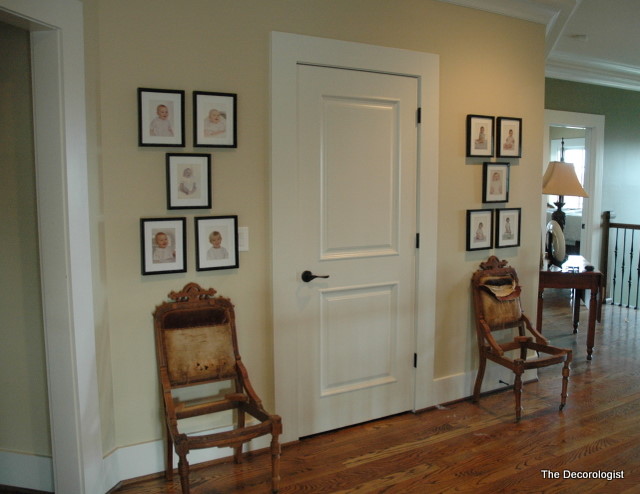 Make sure you gather things to hang that mean something to you.   I put together this grouping from one client's collection of her grandmother's art and some other items that held special meaning to her family.   When displayed as a group, your collection makes so much more of a statement than it would if it were scattered around a room.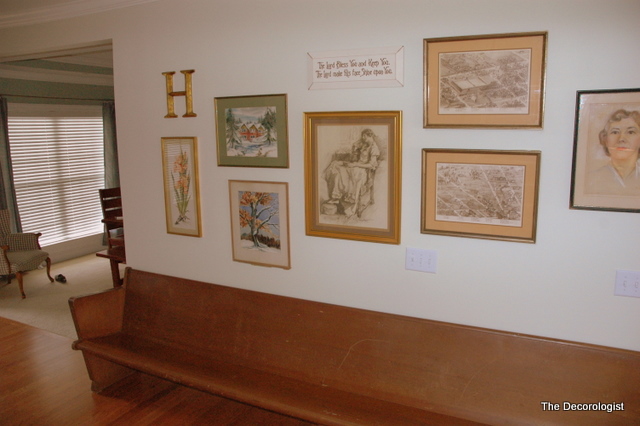 The most important tip I can give you is to be brave – don't be afraid of putting a few nail holes in the wall!   Creating art groupings requires creativity, an open mind, and fearlessness – just go for it!
Oh, and if you live in the Greater Nashville area and really screw it up, admit you need help and call The Decorologist.