2021 Interior Trends That May Surprise You!Although you may be thinking that NOTHING about the last couple of years could possibly surprise you, these 2021 interior trends just might. Let's see if these are trends that might help move your home into a happier place!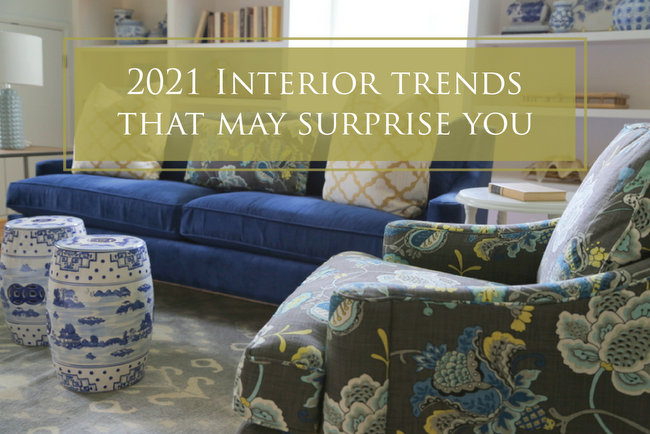 FIXR asked a selected group of 68 interior design experts (including myself!) to share the 2021 interior trends they were seeing their clients clamoring for. Earlier in the year, I shared some kitchen trends that you can take a look at here.
Countertop Materials: Quartz and Quartzite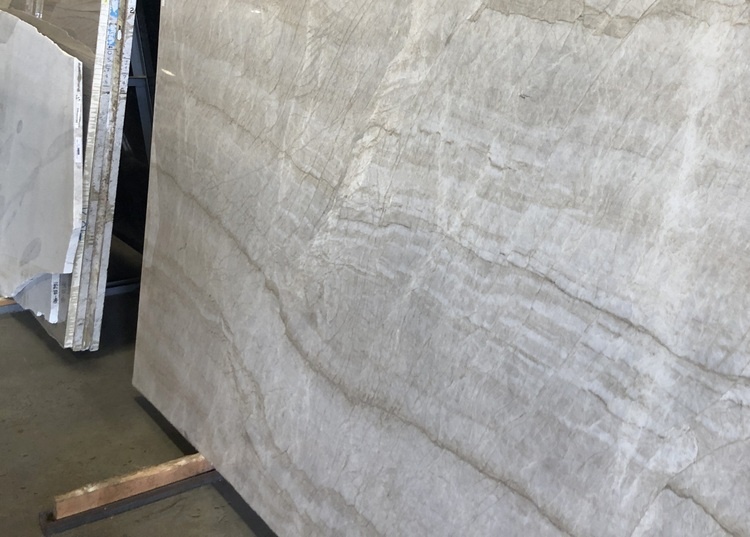 slab of quartzite chosen for a recent client
While the popularity of quartz has been rising over the last few years, quartzite is really gaining steam with homeowners. Granite's reign is officially over. In FIXR's report, granite's desirability plummeted to a scant 3% among design experts. Sorry, Uncle Fred – granite is about as on trend as your favorite bulky recliner . . .
Bathroom Tiles: Unusual Marbles, Repeating Patterns, & Unique Mosaics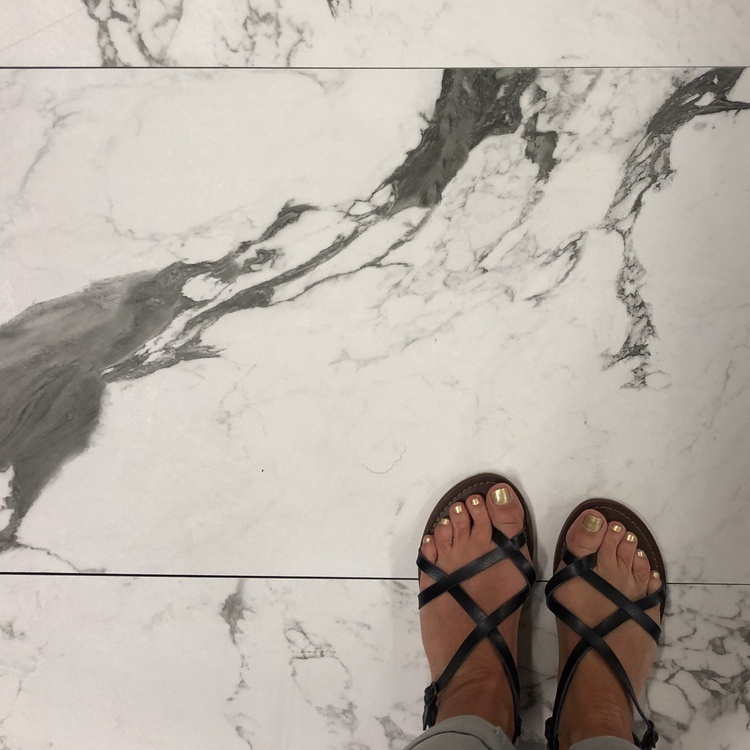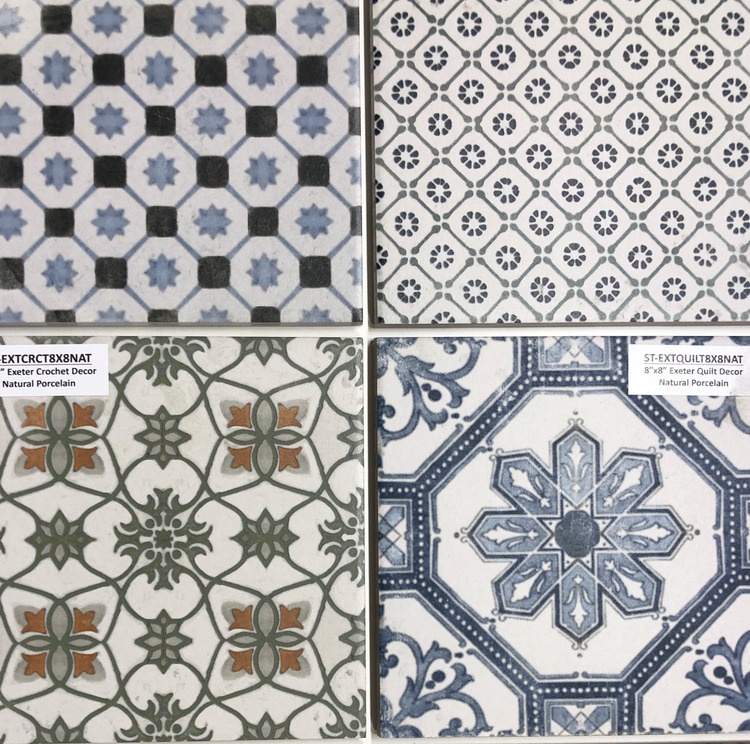 In regard to bathroom tile, people are wanting something with PERSONALITY. This is less about a specific tile trend and more about something unique to enjoy in one's bath every day. Travertine, much like granite, is one of the less desired materials these days . . .
Bathroom Statements: Bold Shower Tile, Natural Stone, & Colored Cabinets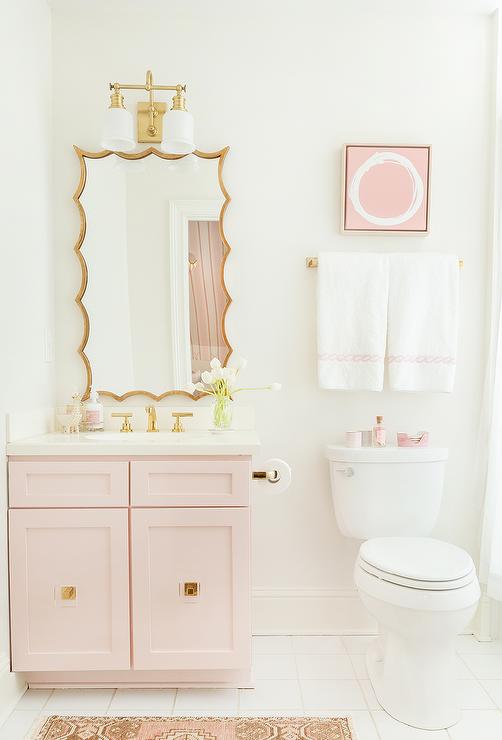 Alexander Interiors
2021 bathroom trends are not only about personality, they are also defined by COLOR. Bolder colors are popular in tile, stone, and even bathroom cabinets. While wood or white-painted cabinets may be a classic choice, painting cabinetry an interesting color can add some life to your private bathroom retreat.
Top Ways to Add Color:  Textiles, Painting, & Wallpaper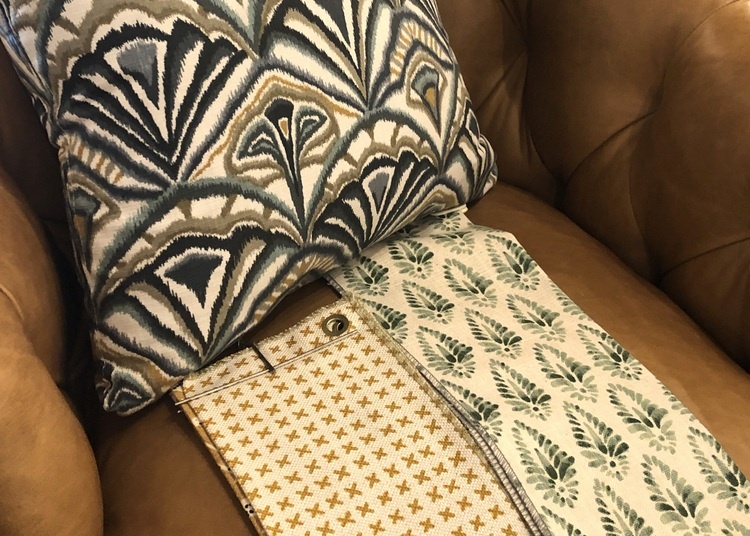 Adding color is most easily accomplished by incorporating new fabric and upholstery, but many folks are also keen to change up their paint colors and even add wallpaper. 90% of designers report a surge in the use of wallpaper. I know some of you are shuddering just thinking about hanging or removing wallpaper, but it's true!
Wood Tones: Light Natural Tones
60% report that their clients are wanting light-colored wood in both furnishings and flooring. Even painted furniture is now preferred above dark wood tones.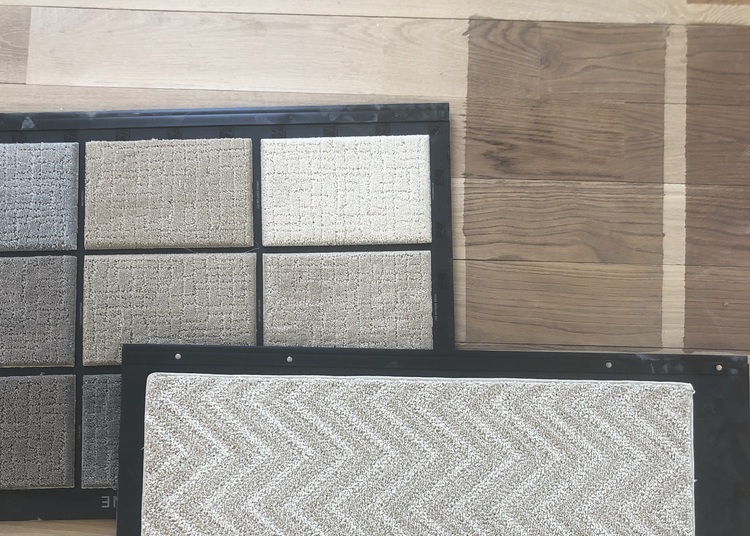 Paint Colors: Warm Neutrals Paired with Bolder Colors
According to FIXR, "81% of experts agree that quarantining and staying at home has strongly affected homeowner's color choices."  Over the last several years, shades of gray have been trending. It appears that the tide is turning away from gray towards warmer neutrals in the creamy-beige range. Warm neutral tones are replacing gray as the most popular paint colors. These neutrals are light, but they are being paired with some dramatic, darker colors in the way of accents. Darker, bolder colors are also heavily applied in smaller spaces like libraries, offices, and guest rooms.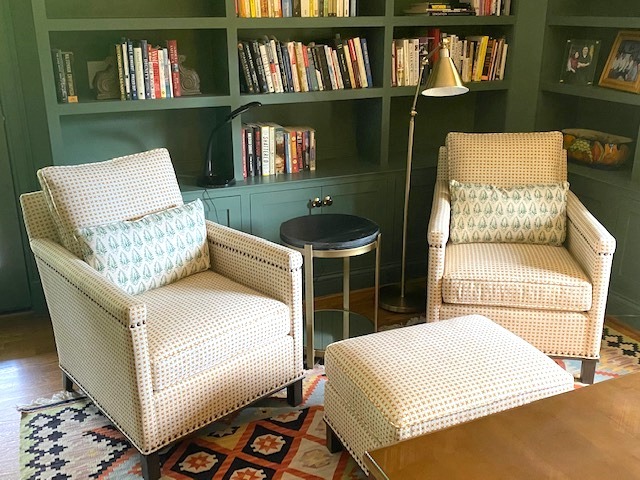 client's bold green library remodel in progress
Walls: Applied Architecture & Patterned Wallpaper
65% of experts in FIXR's study say that textured walls and wallpapers are trending. Let me be clear – the term "textured walls" is not referring to faux texture or rough plaster finishes. Rather, it's referring to applied architectural detail being added to create interesting accent walls.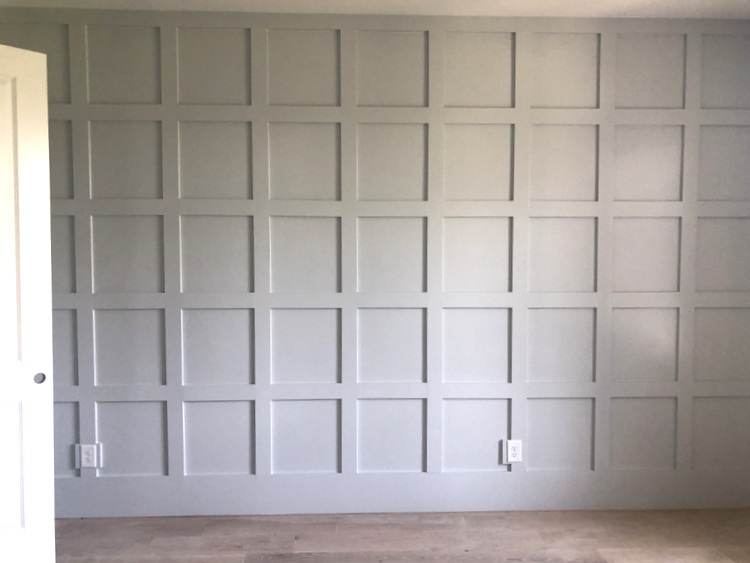 applied architecture on walls of client's new build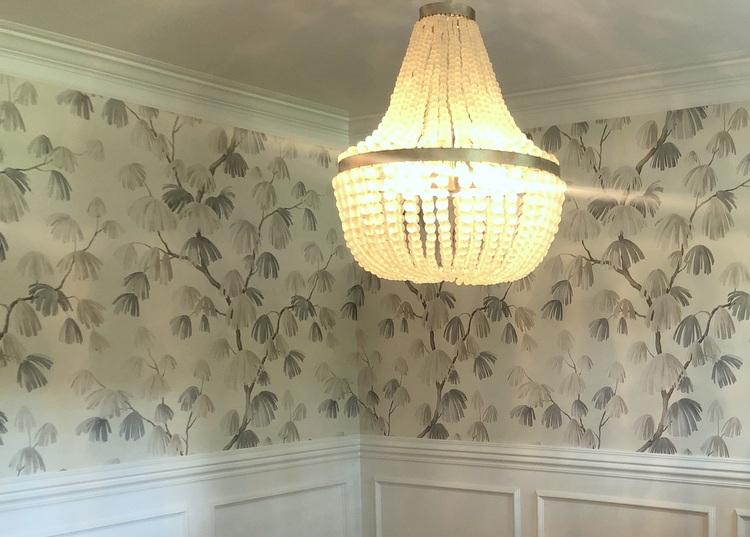 wallpaper + applied architecture in recent client's dining room
Do any of these 2021 interior trends surprise you? The rapid growth in quartzite popularity is somewhat surprising to me, which I may speak to in an upcoming post. To read the entire FIXR Trend Report, check it out here.
THIS IS THE LAST CALL to sign up for my ONLY LIVE COURSES of 2021! Real estate and interior design businesses are some of the lucky sectors that are booming, and now may be the time for you to get the training you need to launch your own business. These are small, in-person courses, and I have just a couple of seats still open in each! Click on the images below for more details: