If you've never been to a Fashion Swap, you are missing the boat.    Get rid of clothes you don't love, get new clothes for free – what's not to like?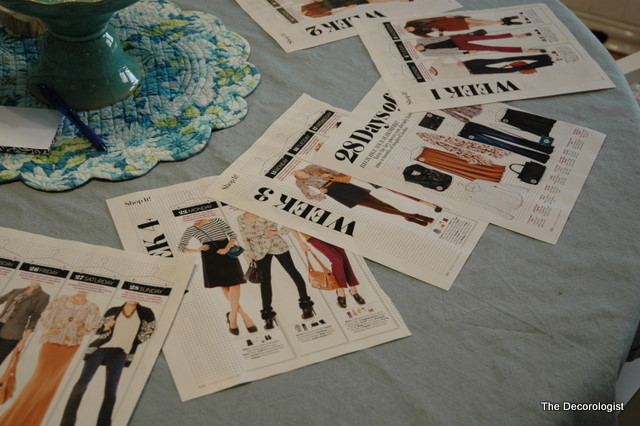 I've attended several of these over the last several years, and I've even hosted a few myself.  You just get a dozen or so women together to bring their fashion cast-offs – clothes, shoes, jewelry, purses, accessories.   And don't think you all have to be the same size – I got several items from a girl who is 6 inches shorter than me.  You never know how things might fit you until you try them on!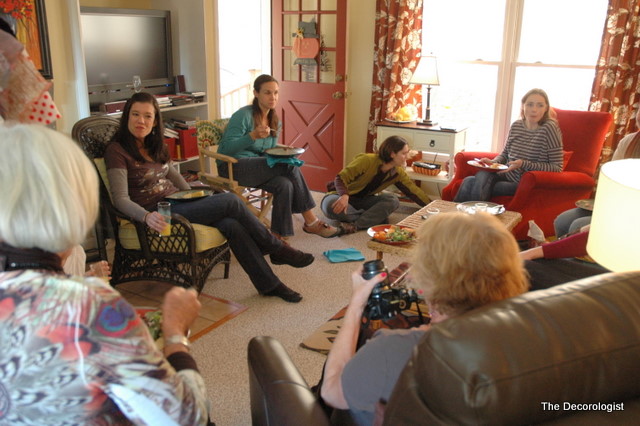 We never set a minimum or maximum limit on what you have to bring.  Believe me, there is always enough to go around!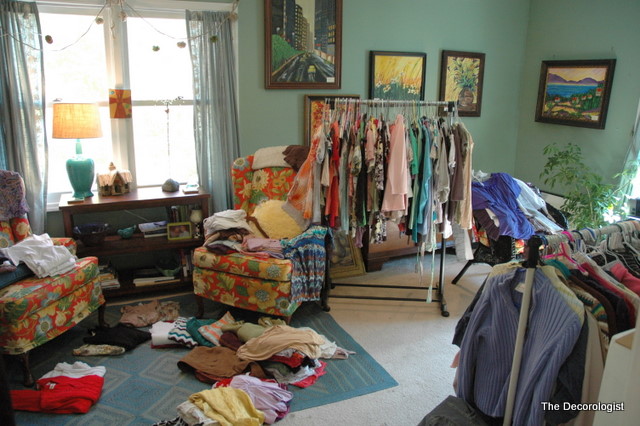 The host of this Fashion Swap is a client and a friend, and she was kind enough to provide delicious goodies for us to snack on throughout the afternoon as we "shopped."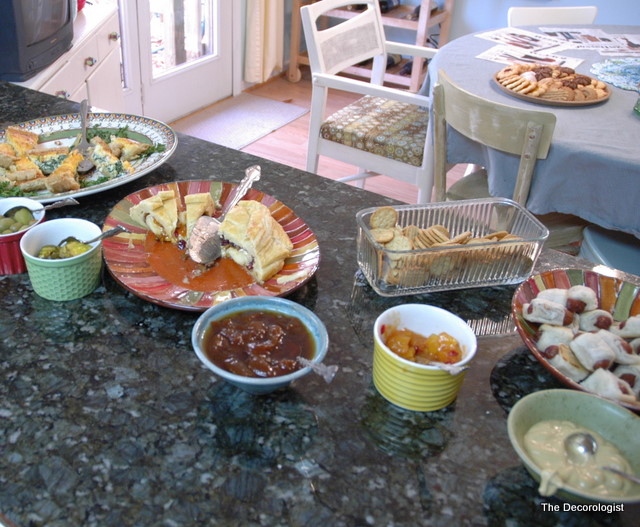 This is how it works:  divide things into different rooms.  One room for tops/coats, one for dresses/pants/skirts, and one for shoes/ purses/jewelry/scarves.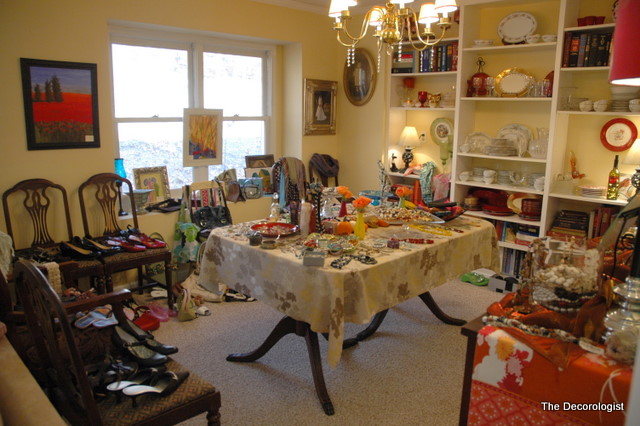 Divide participants up into 3 groups and allow them to shop in one room for 20 minutes.  We were allowed 3 things from each room on the first go around.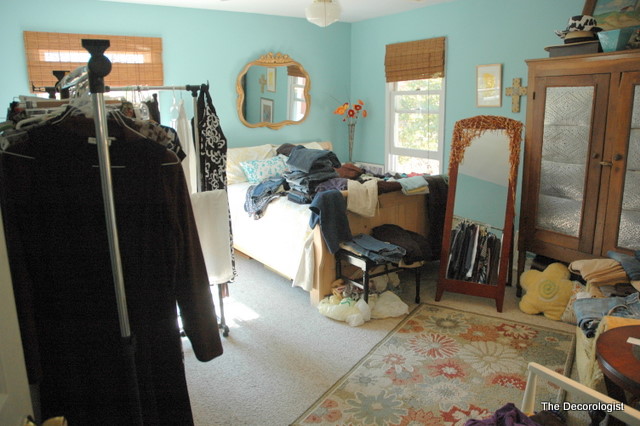 After everyone has shopped each room once, they can choose 5 things in next go around.  Then it's just a free-for-all.  So here was my haul: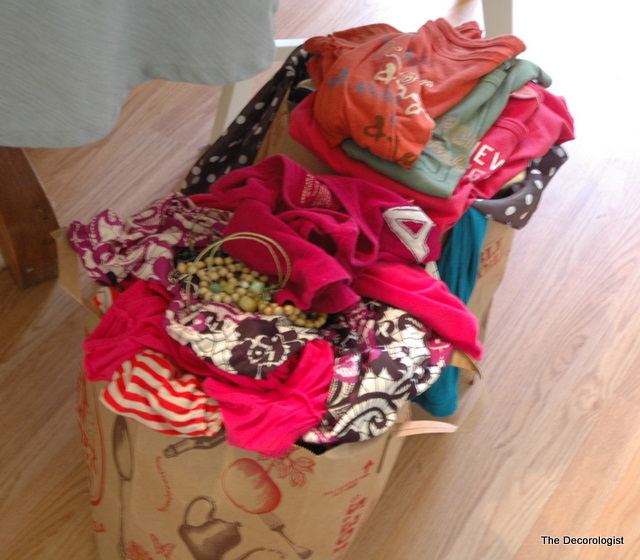 Some of my fave finds included a black leather coat, ankle boots, a bohemian skirt, and a couple of funky dinner rings.  When it's over, there are always lots of clothes left.  No worries – we always donate these to a worthy cause or a non-profit.  It's a win-win!  Now if I can only come up with a way to do one of these swaps with decor items . . .