| | |
| --- | --- |
| | I am fortunate to be in a fantastic Cooking Club with 10 other ladies, and one of my favorite things to do is come up with a unique "theme" when it's my turn to host.  So in this case, I tried to come up with any and every way I could think of to incorporate one of my favorite decorating themes – all things avian.  I called it "Birds of a Feather Flock Together."  |
I went through my seasonal ornaments and pulled out doves, owls, bird's nests, bird's eggs.  I chose a blue and white color palette, found recipes with bird-related names and ingredients, and had each guest draw a paper fortune with surprising results (everyone truly felt that the quotation they chose suited them perfectly!).  The pink paper balls hanging from the ceiling are Martha Stewart from Michaels.   I really love those and her tissue paper ones – more interesting than balloons and infinitely reusable!  I have also included the menu, recipes, and bird quotations/fortunes at the end of the post.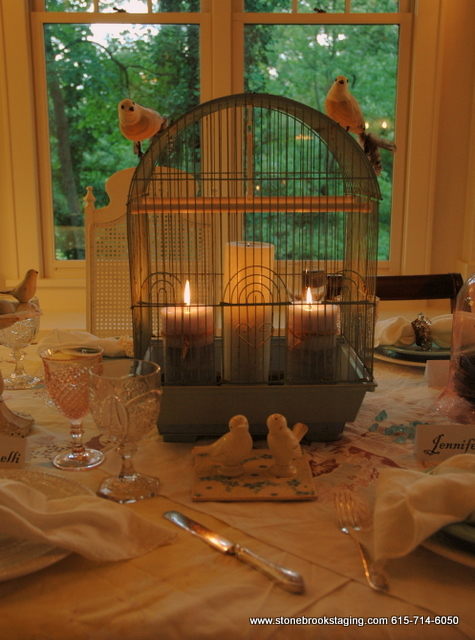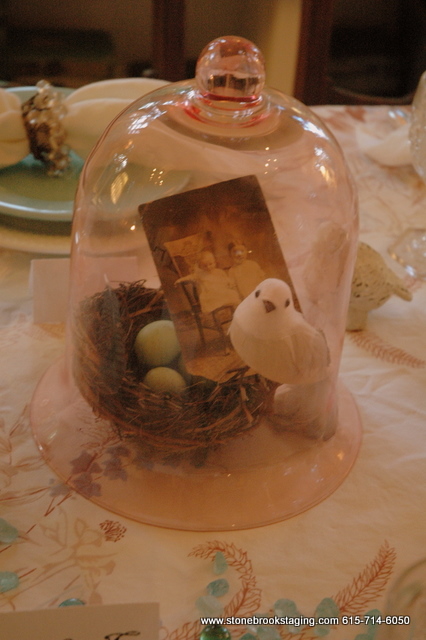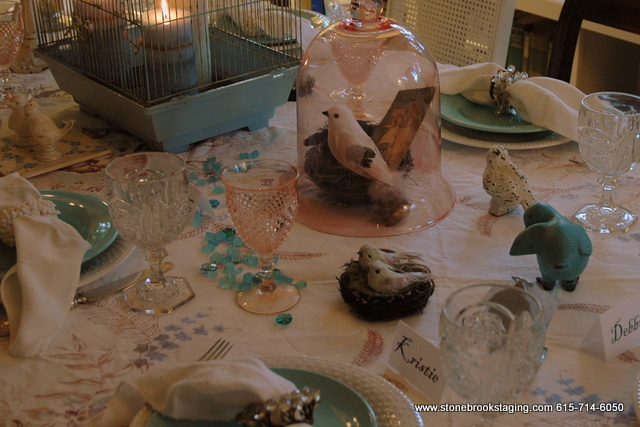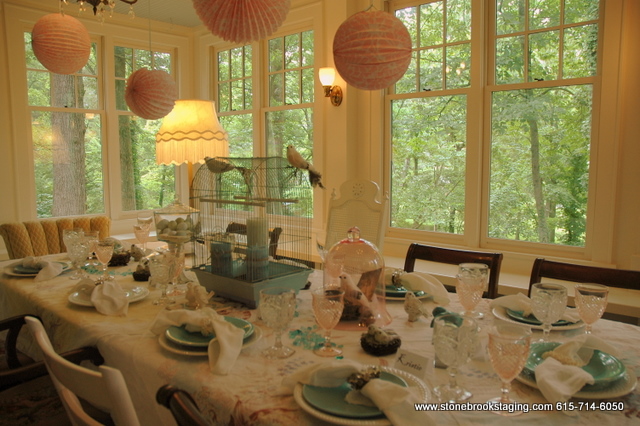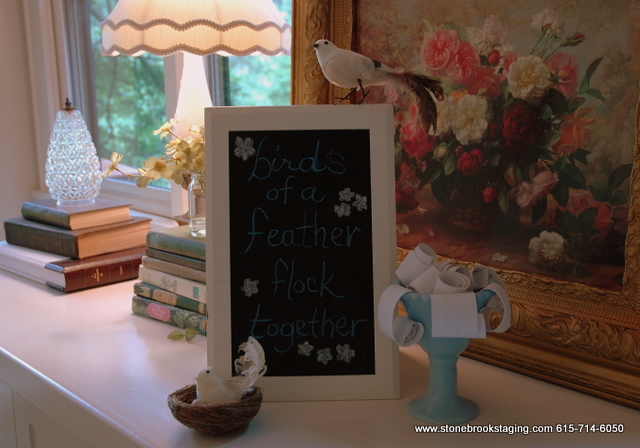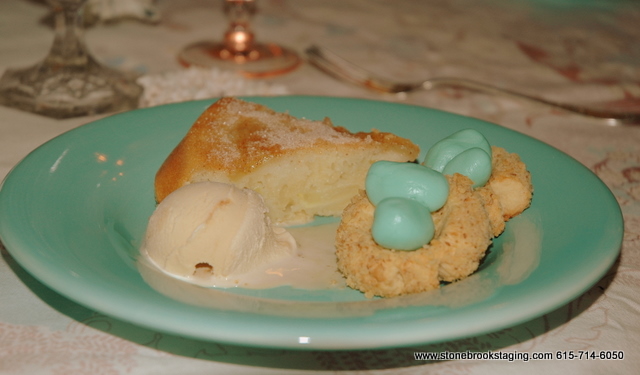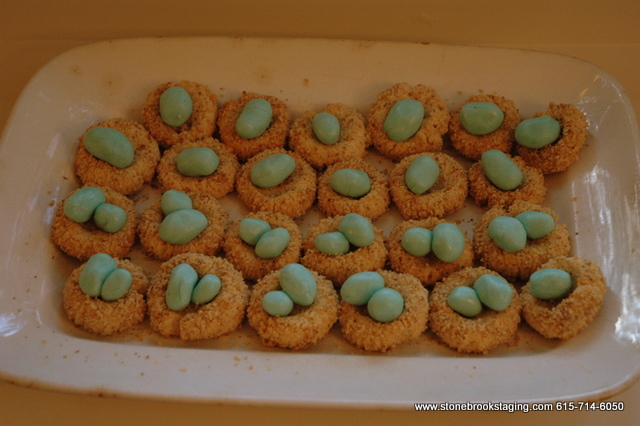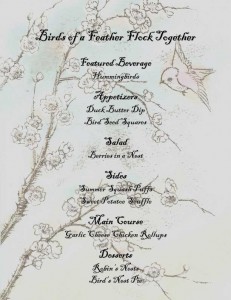 Birds of a Feather recipes  – Use these delicious recipes for your own bird-themed dinner party.
Bird Quotations  –  Print out these bird-related fortunes, cut them into strips, curl with scissor-blade, and place in small bowl for your guests to choose.
.