It's that time of year again. Time for holiday parties, gatherings with friends, and plenty of good food. My plan is to start decorating for Christmas this weekend after Thanksgiving. I'll be hosting two Christmas parties this year, so I've got entertaining on my mind.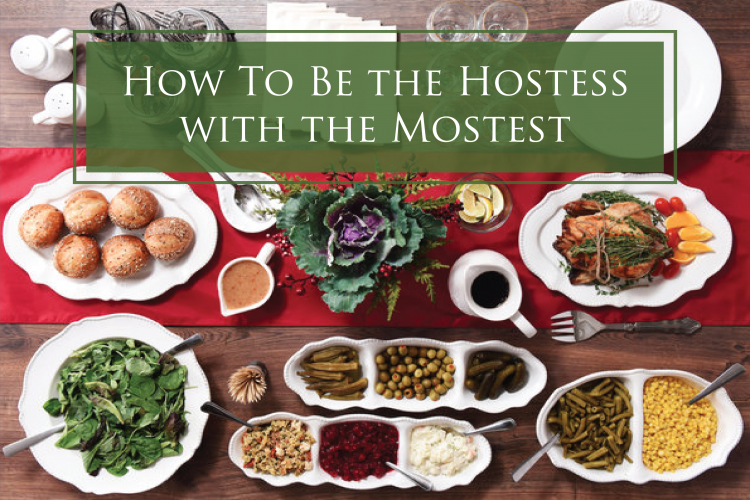 For holiday gatherings, I usually do a buffet.
I have limited space in my kitchen, so I have to figure out where to set up the food so that it is easily accessible for the 30 or so people that may be coming. I may even need to arrange the food in different places – you know, main dishes in one place, desserts and drinks in others.
Although this is actually an entry table, a piece like the one on the left below could easily serve as a sideboard or buffet in a smaller space or as a dessert server in a sitting room for guests to gather for more private conversation after dinner. Bar carts are all the rage this year, and they are as functional as they are beautiful. Just roll it into the room you need it, loaded up with hors d'oeuvres or drinks for your guests.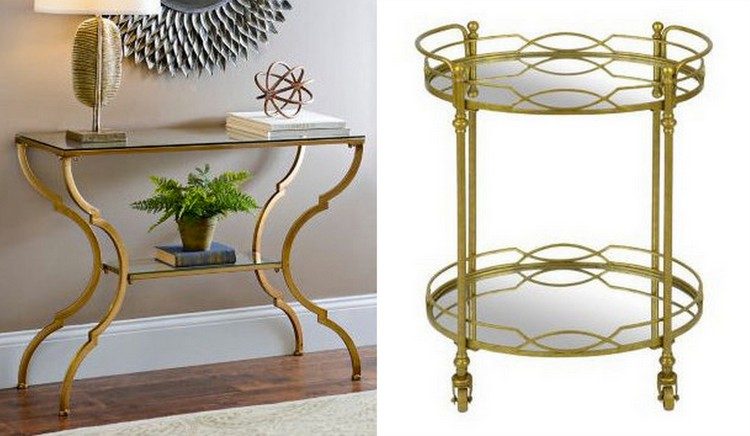 And speaking of drinks,
It's so much prettier to serve them from beverage containers.
They can be casual or formal, depending on the vibe of the party.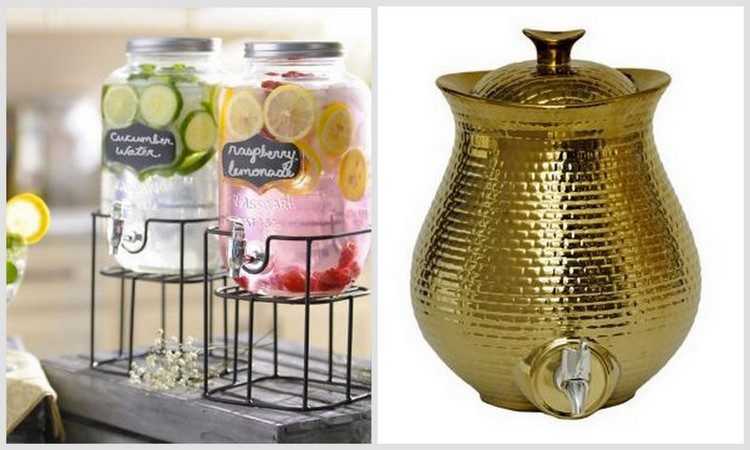 Kirkland's beverage containers
Pretty serving trays are a must.
Choose ones that can work for many occasions, not just one holiday. Also, make sure you check to see if they are food-safe. You'd be surprised to know how many are NOT, and you don't want to poison your guests. At least, I hope not.

Use fur or fluffy blankets to drape over sofas and chairs.
The right throw can really update a tired upholstered piece in just a matter of minutes. A couple of years back, I went to a Christmas party where the hostess had draped a pair of small sofas with a pair of luxurious fur throws. It was the most glamorous looking sitting room – but the throws were simply camouflaging some well-worn, shabby upholstery. I went out the next week to find some of my own to replicate the look.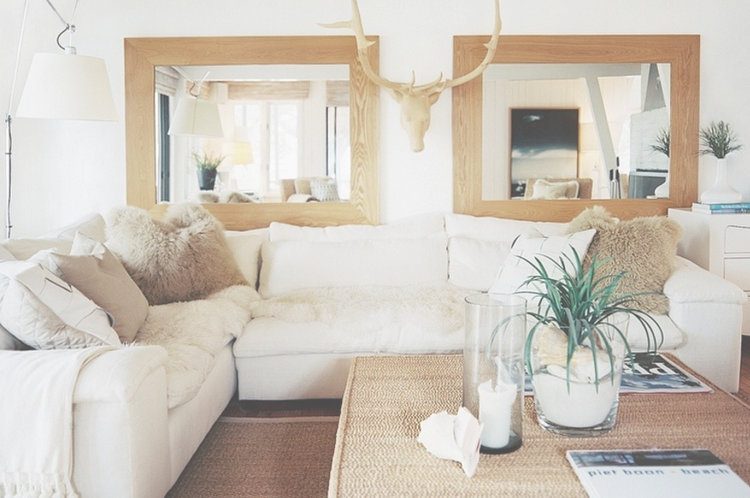 Don't forget the background music!
There's nothing more awkward than when the conversation comes to a screeching halt, so I find it calming to have some great music on in the background. Not too loud, of course. Something instrumental or classic is good – I don't want my guests to be too distracted by the music.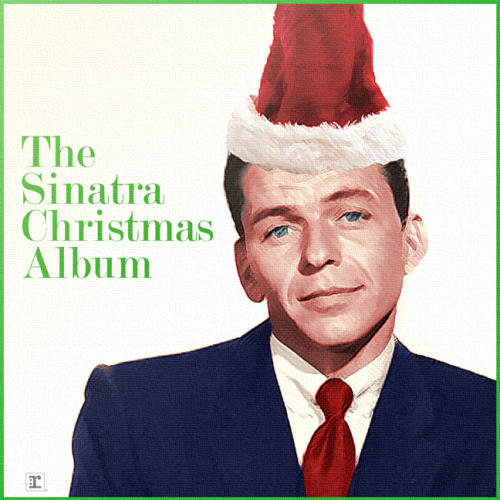 here are about 700 Frank Sinatra Christmas albums
Anything monogrammed is perfect for a hostess gift.
If you are planning on attending holiday parties, a nice hostess gift is a lovely thing to bring to thank the person giving the party. A monogrammed apron is a very thoughtful and personal gift to bring to your host (with their kitchen's color scheme in mind, naturally).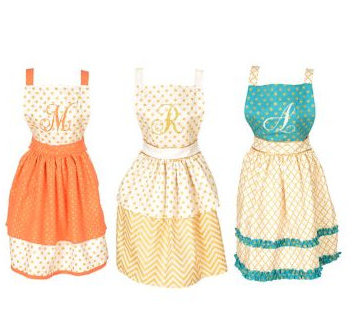 monogrammed aprons from Kirkland's
Are you planning parties for the holidays? Please share your favorite entertaining ideas with us!
Thanks to Kirkland's for sponsoring today's post on holiday entertaining.