Spring is FINALLY here!  And I'm in the mood for estate sales, yard sales, and online auctions.  Here are my favorite spring picks from Everything But the House (EBTH) auction site. If you've never bought from them before, they are currently offering a $20 off coupon code for new buyers! Most items can be shipped, but check their website for more information. My first favorite is from an EBTH sale in Kentucky. It would be a blast to take your sweetheart for a spin on this sweet ride, circa 1960: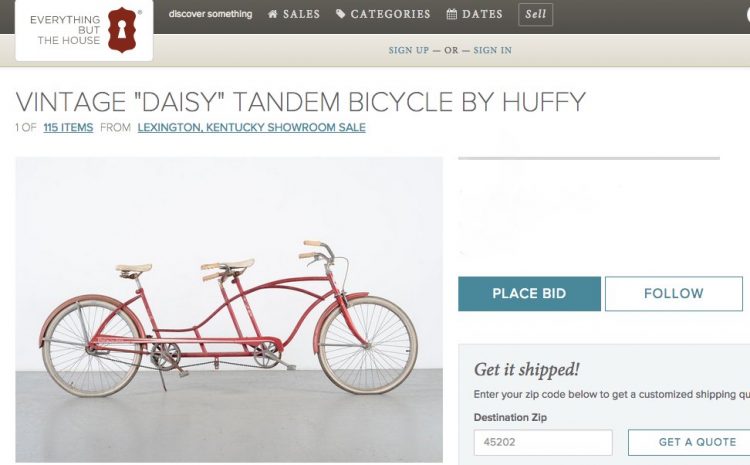 Now THIS just makes me happy. I have an old bell that I use to call in my girls – it hangs outside and was originally from one of Nashville's earliest fire houses. Maybe you could get one of your own!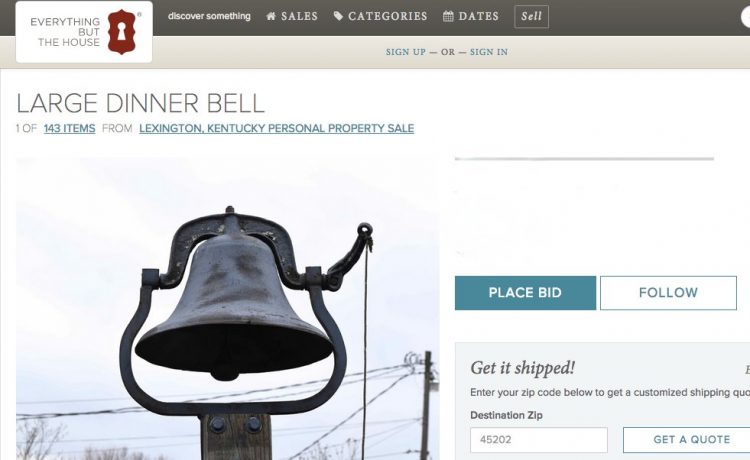 A pair of teak lounge chairs from this Cincinnati auction would be awesome on your back deck.  I'm ready for a little bit of a tan.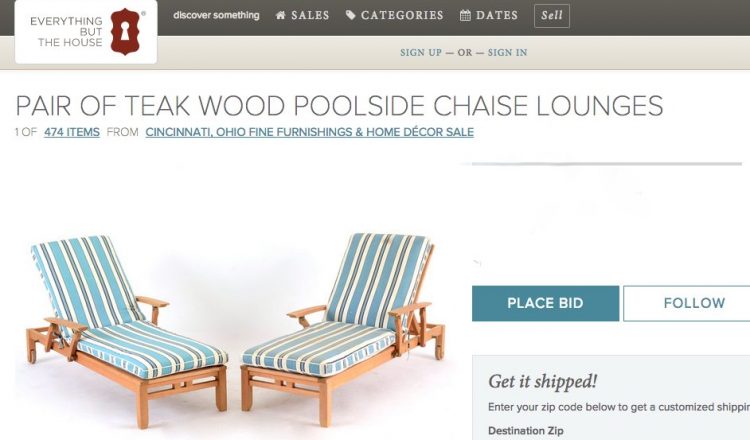 These artisan pottery cups would be lovely as planters for herbs in your kitchen window this spring: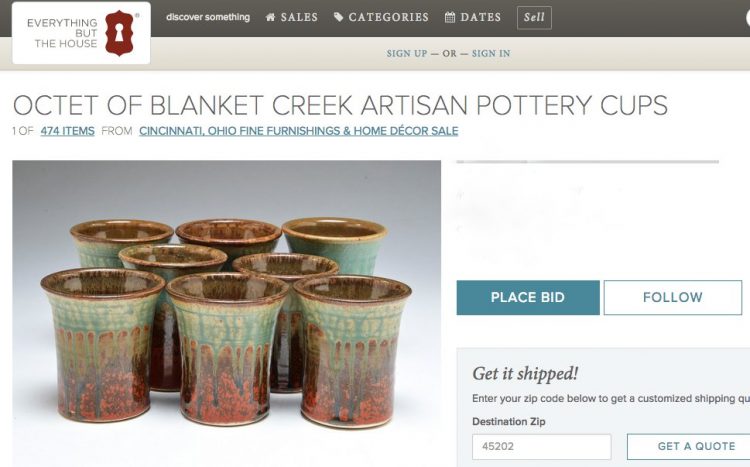 Oh my goodness, I want this so badly for my yard!  This looks so realistic – check out this concrete garden bench: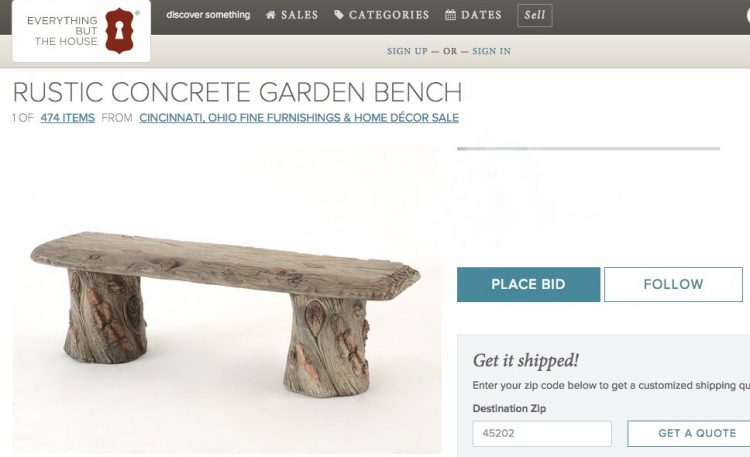 learn more here
My next three items are from EBTH's first southwest Florida online estate sale – in sunny Fort Lauderdale! Everything in this Florida sale can be shipped for 50% normal shipping cost. These floral dishes make me think of spring: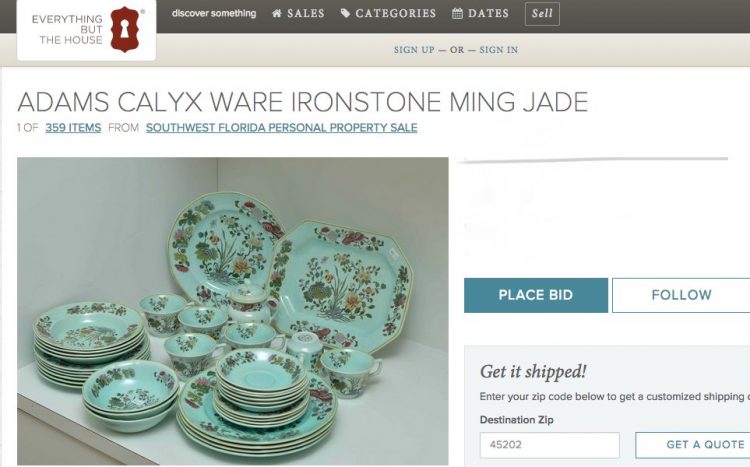 Wouldn't you love to sit on the front porch sipping lemonade this spring from this cool mid-century drinkware?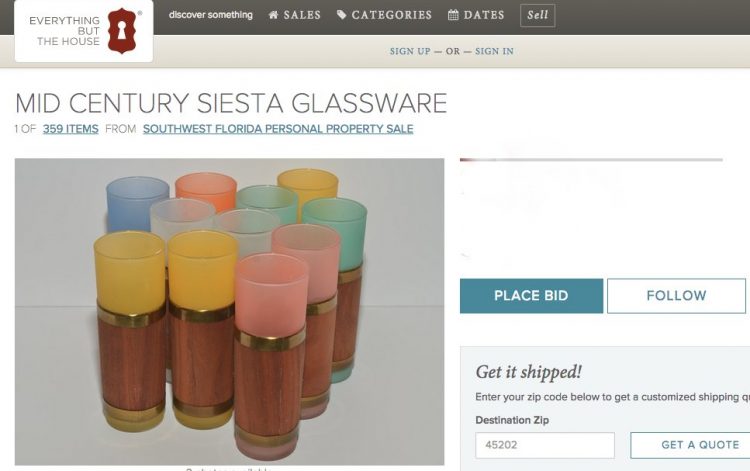 Oh my goodness, vintage picnic items are another reason to hang around outside in the springtime weather!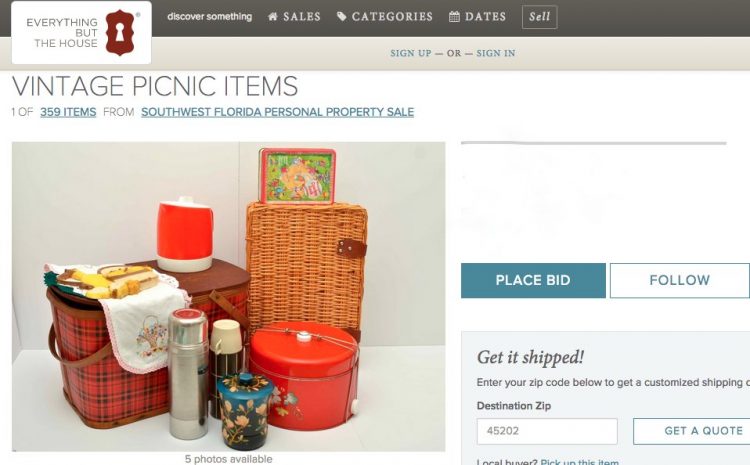 This vintage garden seating is just like the one I have in my front yard! I've been meaning to paint mine, and I will definitely do that this spring. This set is in Nashville, too. You could choose any color you like to complement your home's exterior!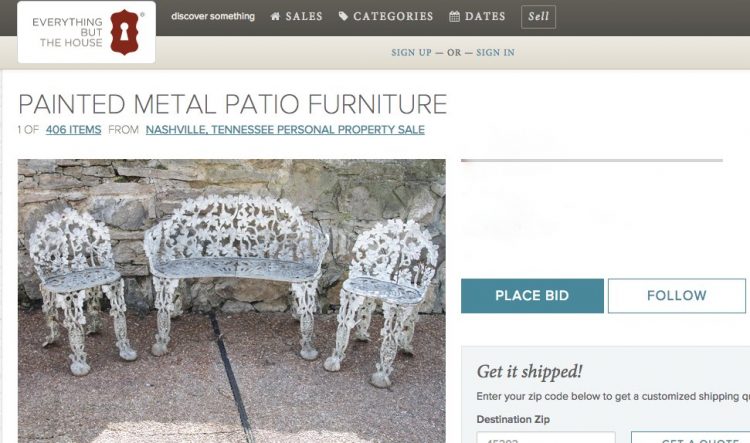 This handpainted Asian ceramic planter would be a showstopper in a sunroom or screened in porch.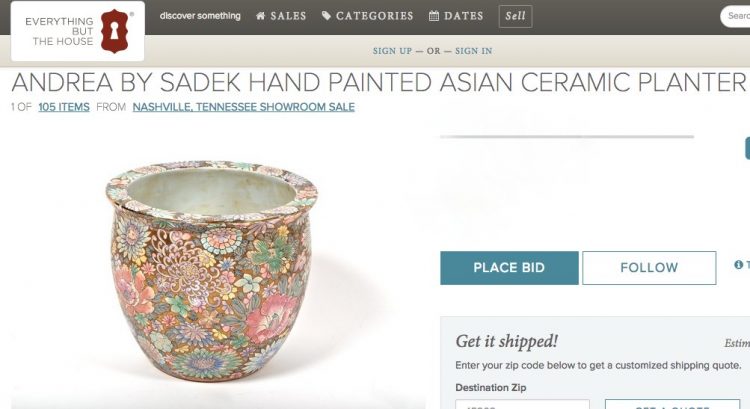 I just love all these great spring items! This blogpost is brought to you by EBTH, and all the auctions for the items shown will end in less than a week. Go browse about the Everything But the House website – you are going to love it. Don't forget there's a $20 off coupon code for new buyers!
Which one of my choices is your favorite pick for spring?