We've heard for years now that minimalism is a mark of noble character. Those of us who are maximalists have been called materialistic, hoarders, or shopaholics. Minimalists believe they have the moral high ground. Is it a crime to enjoy the "stuff" of home? I, for one, am tired of being shamed for my appreciation of things (many, many things). Is it wrong that I have a dresser full of oddities from other eras that I pull out on occasion to adorn my table for a dinner party? Should I be embarrassed that my fireplace mantel is packed so tightly with pretty little things that I can nary fit a thimble on its edge? I boldly declare that maximalism is a wondrous thing!
But wait. That's not exactly what we're going to talk about today. We need to discuss the NEW Maximalism, and it's not what you think.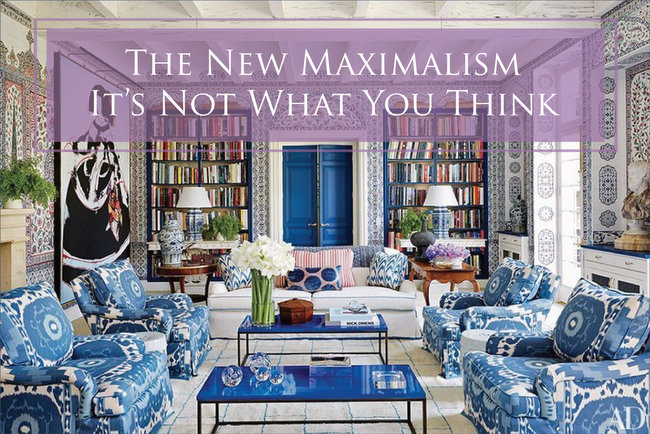 Miles Redd
Who else is going to preserve history if not maximalists? We are collectors and appreciators. Every bauble has a story, which in turn makes it a conversation piece. We treasure old books. Not only do we read our beloved books, but we stack them like teetering side tables and employ them as a pedestal for our favorite great aunt's chinoisserie lamp. While the New Maximalism certainly honors history and elevates the humble brick-a-brack, it's actually concerned more with CURATION than collection.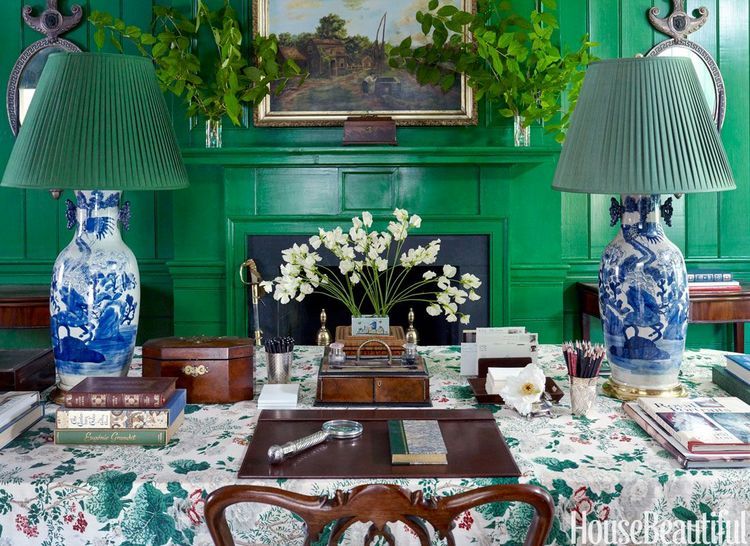 Miles Redd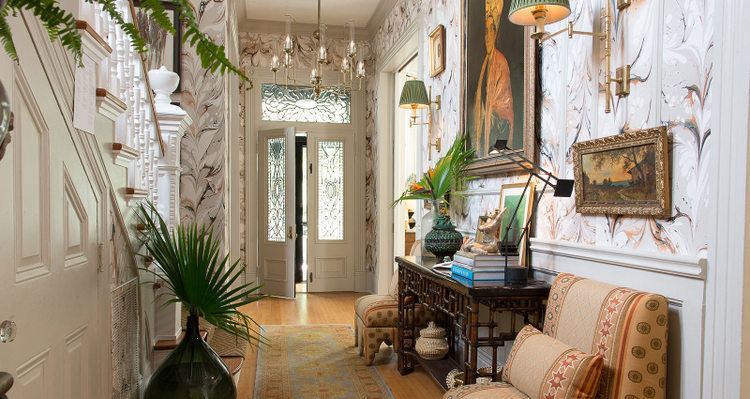 Michelle Rufty
The New Maximalism isn't about hoarding useless or unattractive junk, but living life within the walls of our homes to the fullest. It's about embracing color and pattern and beauty from across many eras and styles.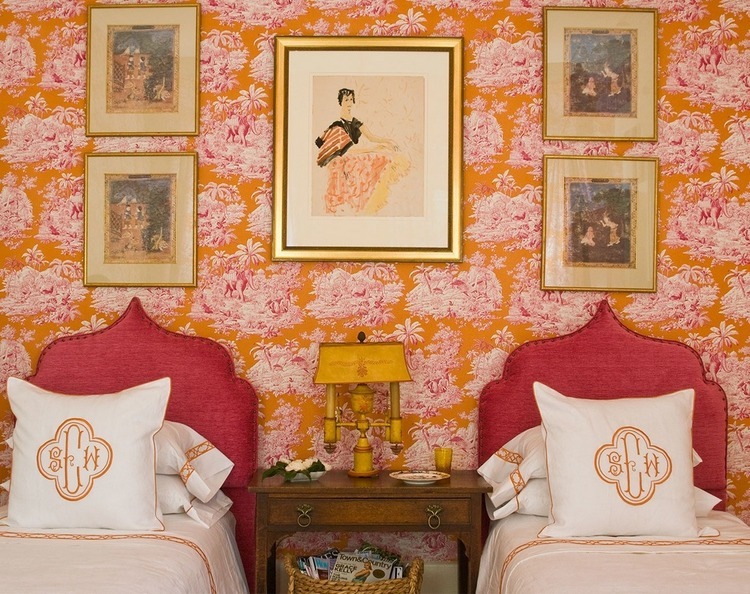 Melissa Rufty
The New Maximalism is creative and courageous. I'm so much more inspired and invigorated by images like these than I am a monochromatic interior that looks like every other monochromatic interior . . .  Sure, beige is "restful" and "peaceful," but when's the last time it turned you on?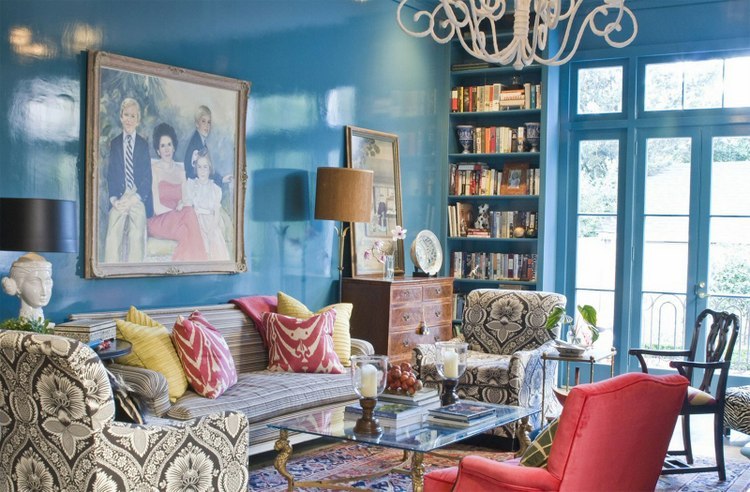 Melissa Rufty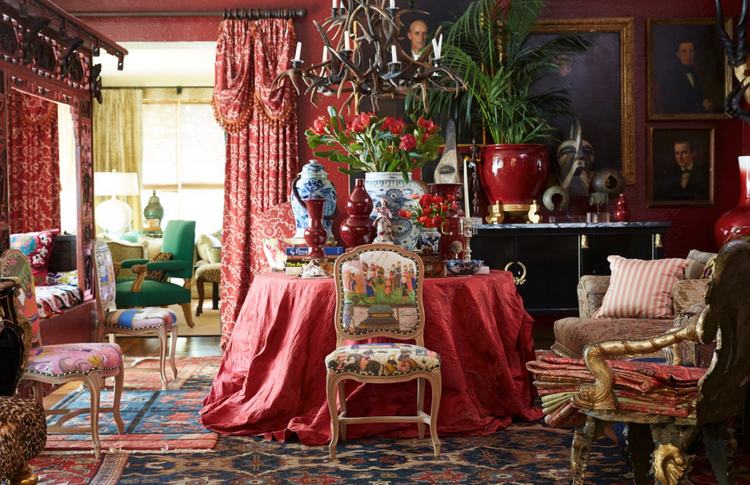 Michelle Nussbaumer
The New Maximalism encourages us to be daring, to make the unusual choice, to embrace the enchanting. To not be afraid of being "too much."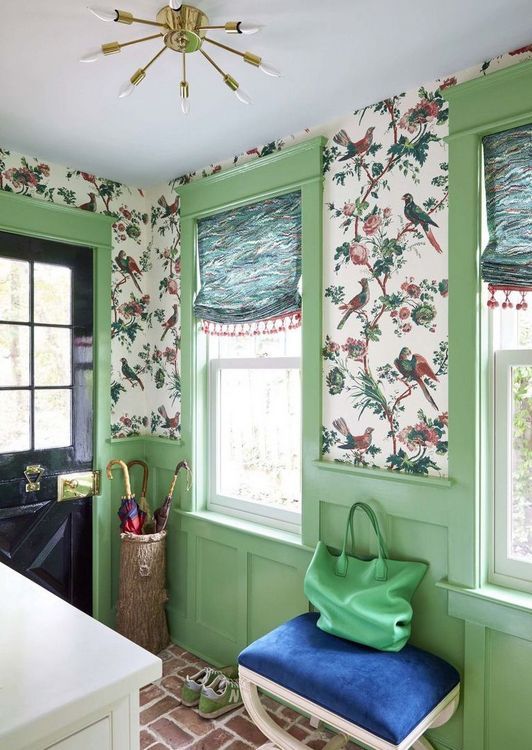 Eddie Ross
Colorful and scenic wallpaper plays big in the New Maximalism, as are painted doors and ceilings in colors other than white.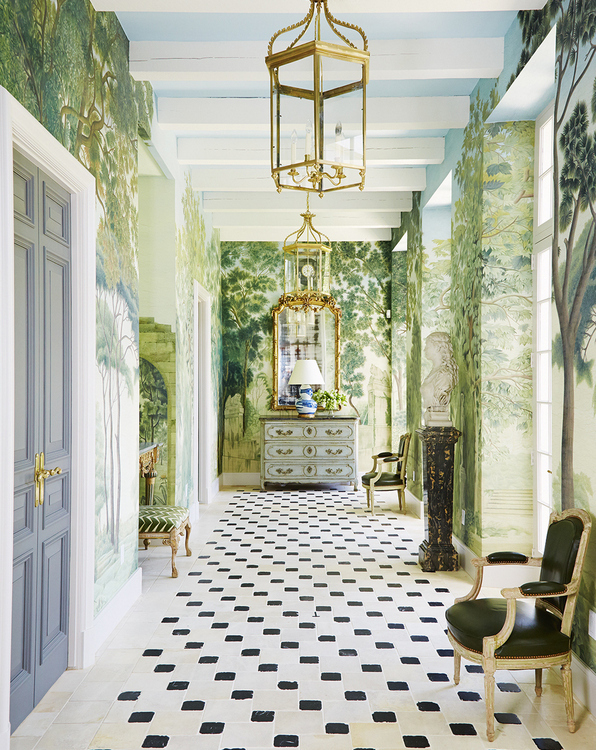 Miles Redd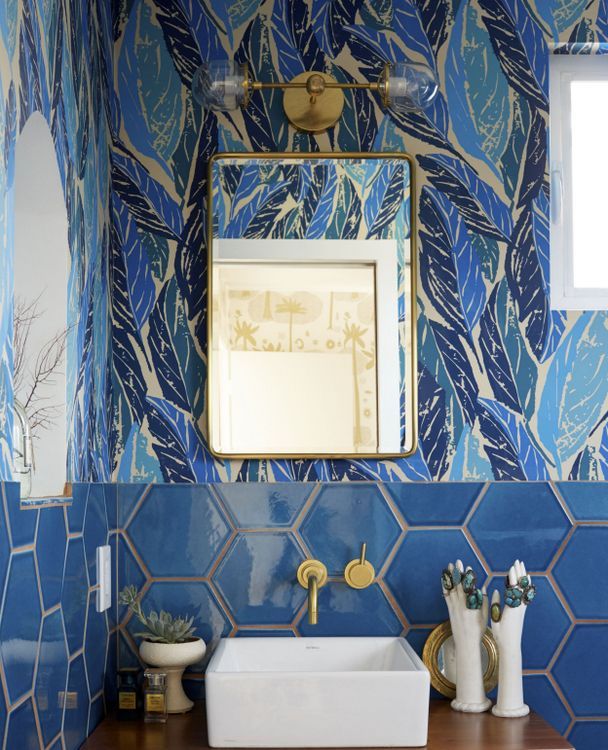 Justina Blakeney
Asian motifs and animal prints live along side mid-century furniture and Grandmother's crystal chandelier. And if The New Maximalism is defined by a metal, it is DEFINITELY gold!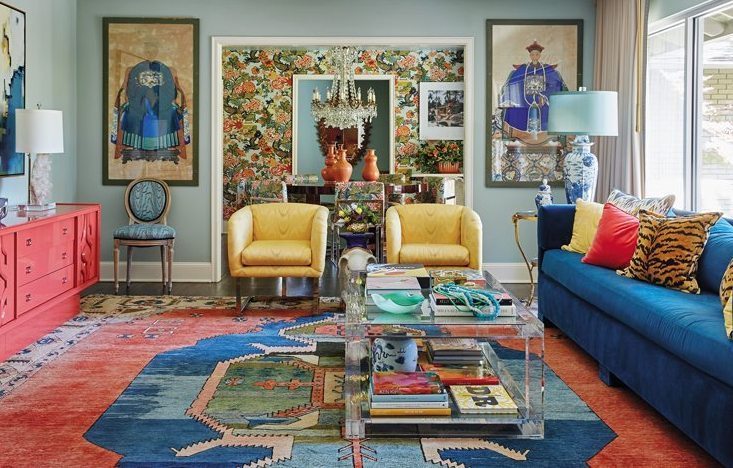 Michelle Nussbaumer
The New Maximalism encourages reusing and recycling. Rather than throwing out things when we tire of them, maximalists find new ways to restore them to good use. We rescue the unappreciated treasures cast off by minimalists who no longer see any value in them. Slightly-off color matches just adds to the quirky beauty. All styles and periods are perfectly at home with each other, like things collected over a lifetime of adventure.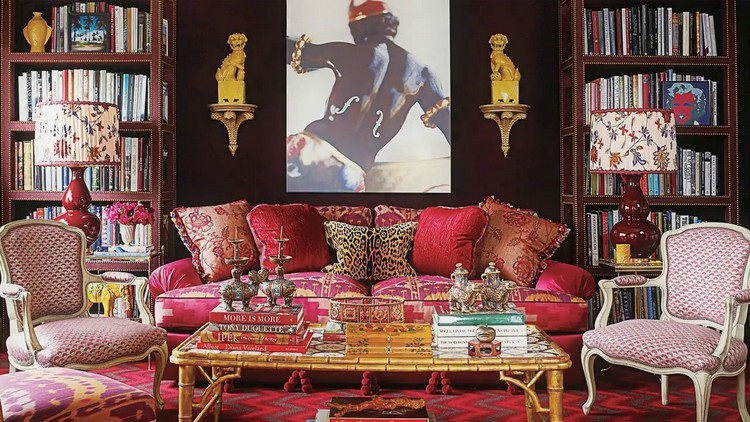 Alex Papchristidis in House Beautiful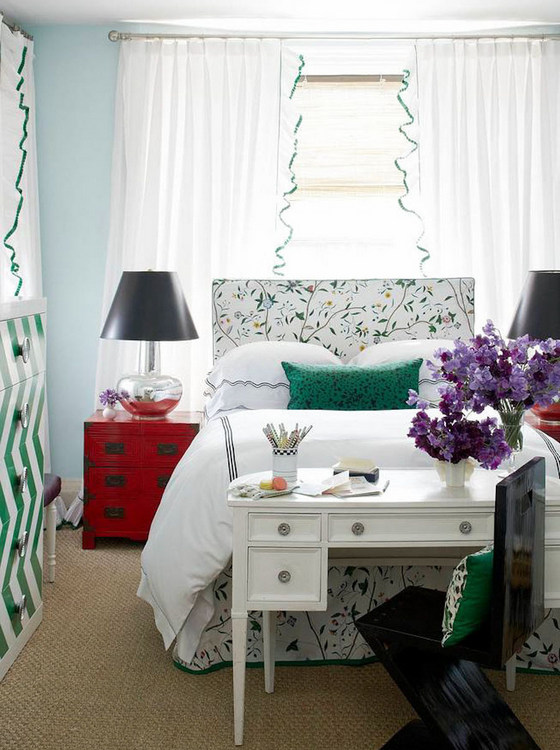 Nick Olsen
Maximalism delights in the small pleasures. It is nostalgic and big-hearted, hungrily feasting on the tiniest of details in a vintage fabric, patinaed brass, and colored glassware. Setting the dining table is an adventure – each time never the same as the last.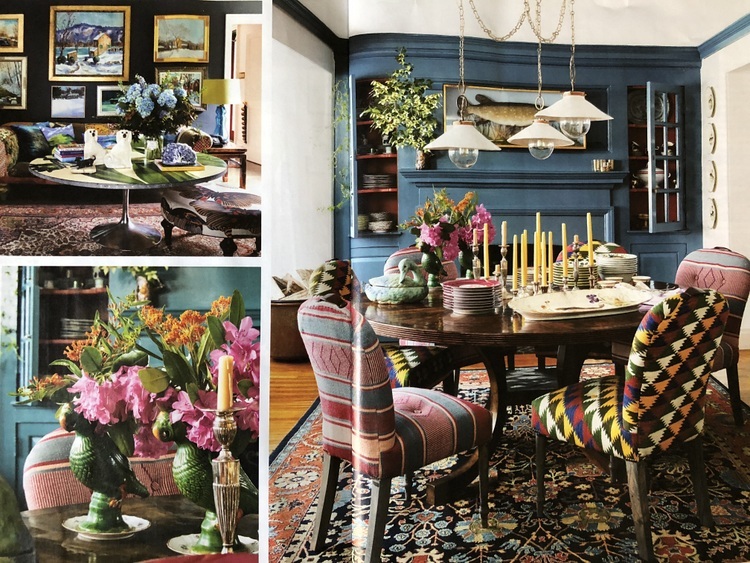 via House Beautiful
The New Maximalism isn't without restraint. There is method to the madness, and (dare I say?) a controlled chaos about it.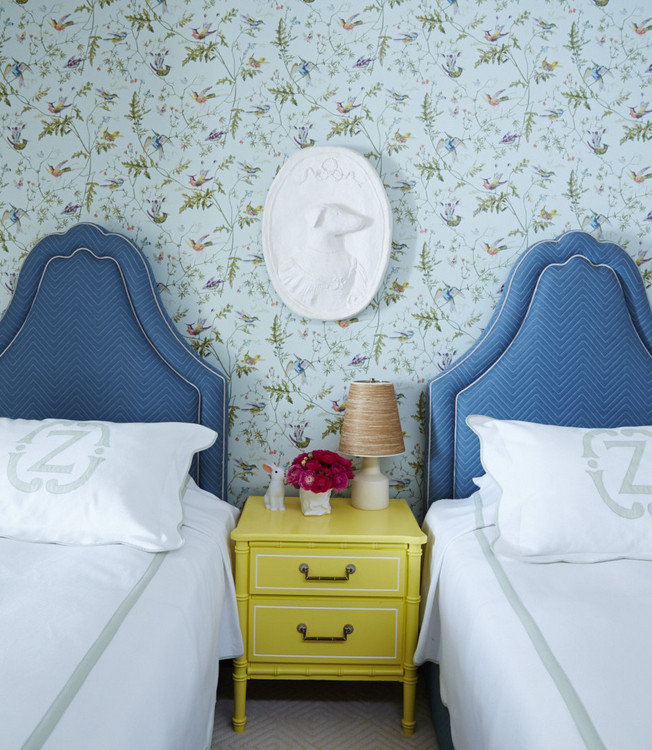 Nathan Turner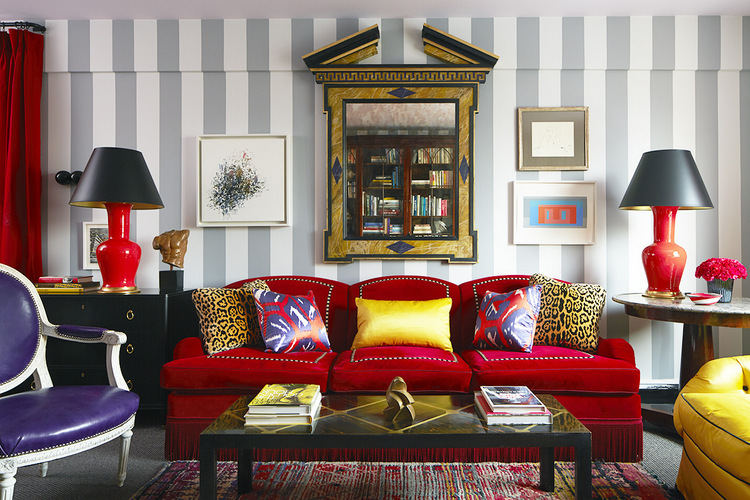 Nick Olsen
The New Maximalism is infinitely more fun than minimalism. It's unapologetic in its love of nostalgia and the stuff of life. And it's a great place to cuddle up and read a good book.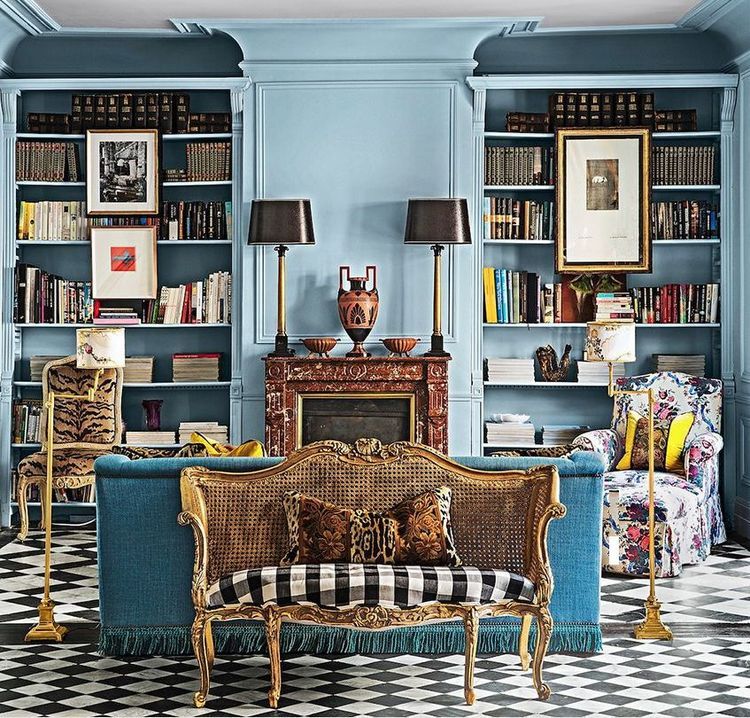 Nathan Turner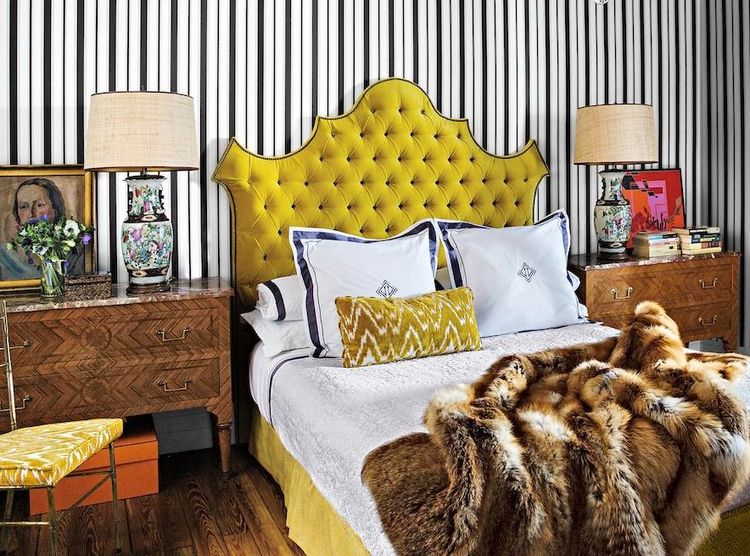 Nick Olsen
How many of you have been watching the new Netflix series with Marie Kondo called Tidying Up? It may shock you to know that I actually watched the first episode while I was editing this blogpost. A little ironic, don't you think?
Now it's your turn. What do you think about the New Maximalism? All in, mixed feelings, or no way?
Our spring Expert Psychological Staging course is just two months away. Sign up now to reserve your seat – spots are limited and we've sold out every class for more than two years! You can find out more here.