For the past 4 years, this reluctant camper has been Camp Counselor to a great group of little girls during the first week of June.  Actually, they are now BIG girls as they just completed 6th grade!  Anyway, I am pretty much off the grid as you are reading this post.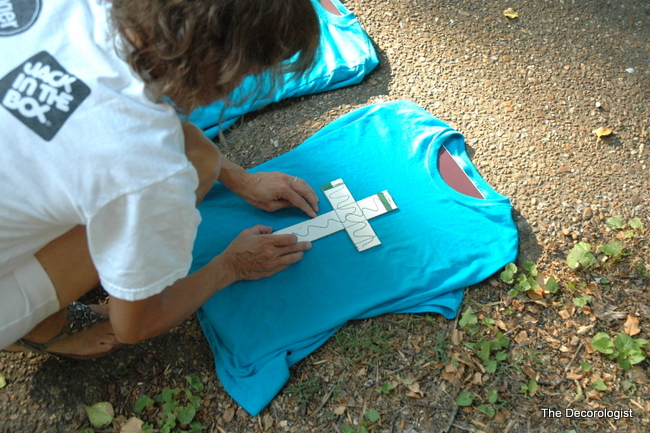 My co-counselor and I always make fun shirts for the girls in our cabin.  We've done silk-screened and tie-dyed versions in the past.  This year we made some really cool ones using a cardboard stencil shaped like a cross.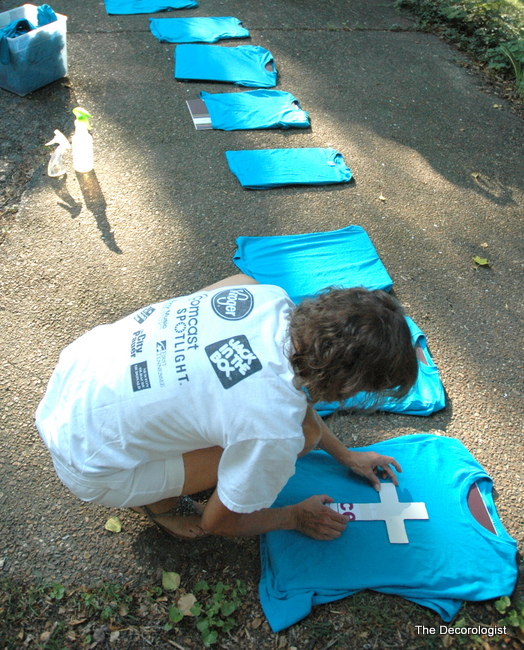 Last weekend, we stuck pieces of cardboard inside the shirts and lined them up on my driveway.  Then we layed the cardboard stencil on each shirt.  Using a spray bottle of bleach water (50/50), we lightly spritzed the middle of each shirt directly on and around the stencil.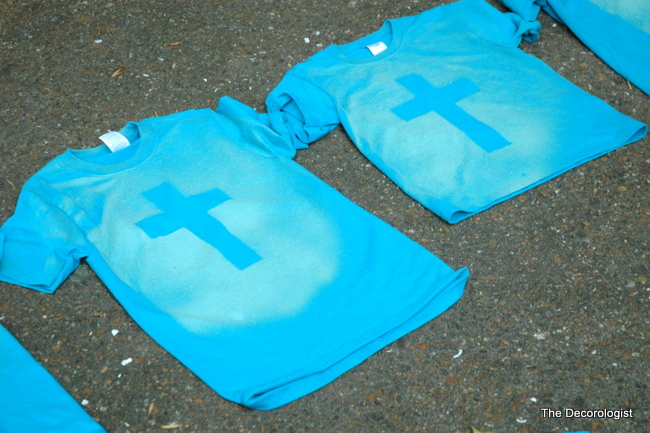 Fifteen minutes later, this was the result!  Aren't these great?  Of course, we washed them in cold water at this point.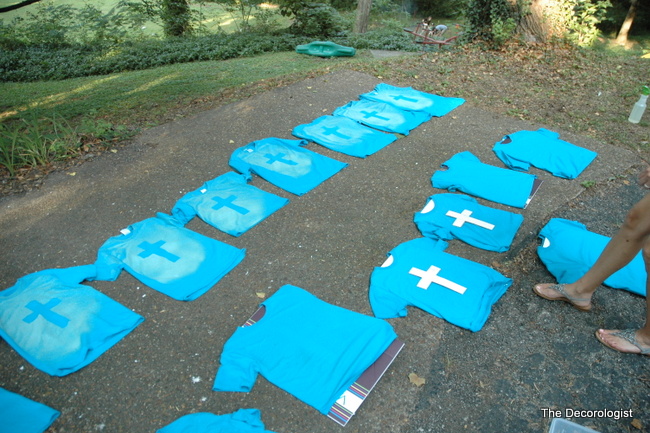 Did I mention I'm in a cabin with 21 sixth grade girls?  It's like herding cats.  Pray for me . . .
Share this Post