| | |
| --- | --- |
| | Last week was a tough one for me – I had a very sick little girl for many days.  Ugly, ugly stomach virus.   At the same time, the weather was rainy and overcast.  Just added to the dreariness around here.  I did a lot of mommy-time: making cold compresses, feeding ice chips, worrying about my little darling.  Look – she's so beautiful, even when she's sickly. |
| | |
| --- | --- |
| It was pretty obvious I was going to be stuck indoors being nurse for several days.  Even with the dreariness of those few days, I became keenly aware of the beauty I saw out my windows.  God's Beauty is more stunning than anything I could ever create. | |
| | |
| --- | --- |
| | I live in an old home, on an acre and a half of land.  Lots of old trees, old plantings, old windows.  Lots of history. |
| | |
| --- | --- |
|  I wouldn't replace these drafty old 8 over 8 windows for the best energy-efficient faux wood replacement windows out there.  Sometimes "better" is not really . . . better. | |
This is what I get to see, even on sick days.  What a gift!  For that, I am thankful.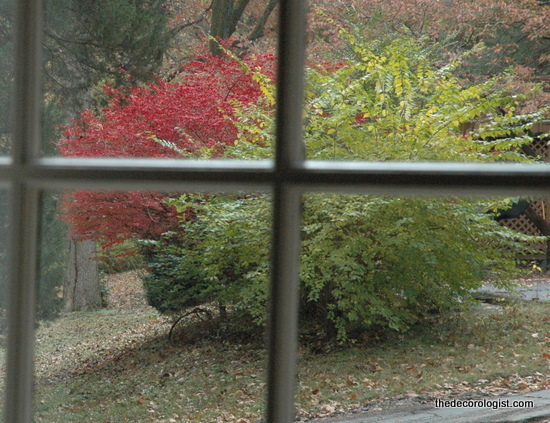 I have windows on three walls of my bedroom.  This is the view of the creek with its stacked-stone walls out the back of my bedroom.  Occasionally, I see a duck or a red fox when I glance out this window.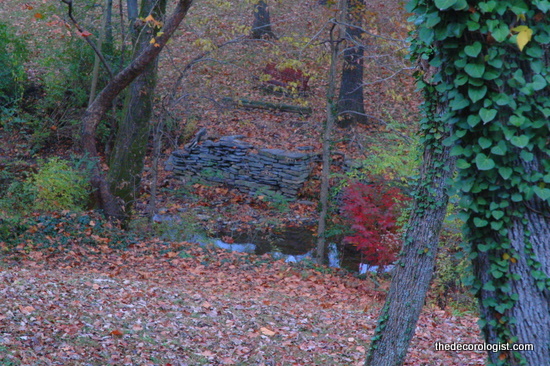 This may be my favorite – this is the view I have when I put on my make-up in the mornings.  My husband made a tree swing for each of my daughters, and I get to see both of them when my day starts.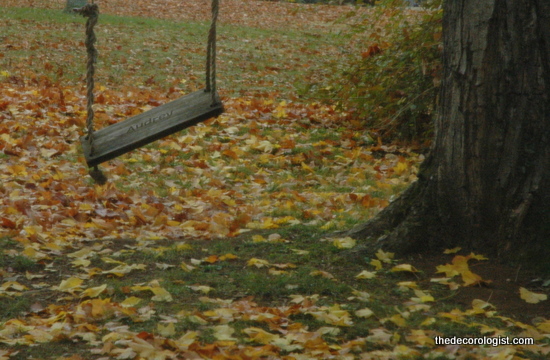 | | |
| --- | --- |
| | This is my view from where I write most of my blogposts.  I stare out this window when I'm searching for inspiration. |
| | |
| --- | --- |
| My baby girl is all better now.  What a gift.  For that, I am truly thankful. | |
Photo Credits:   The Decorologist.
Share this Post