This month marks the 2-year anniversary of my blogging career.  A lot has changed for me in the last couple of years, and one of the blessings that has come from "putting myself out there" has been the friendships I have made in Bloggy Land.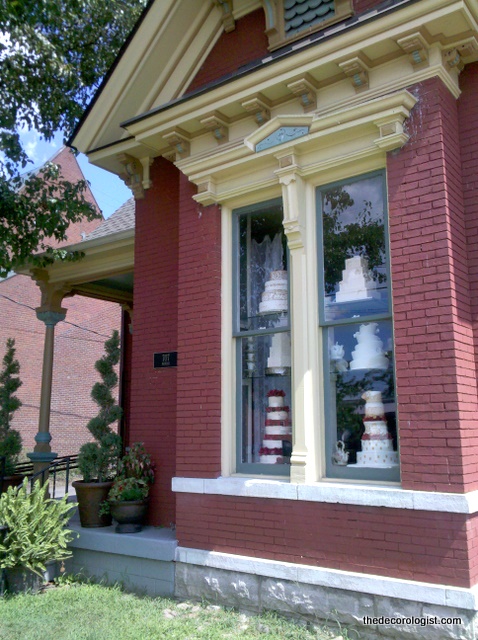 Savannah Tea House
Saturday I was treated to high tea at Savannah Tea House here in Nashville by one such friend, Noelle.  I met Noelle at a party last year, and it was at that time she began reading my blog.  Along the way, she has sent me many encouraging messages about what I share in this blog and generous compliments about the work that I do.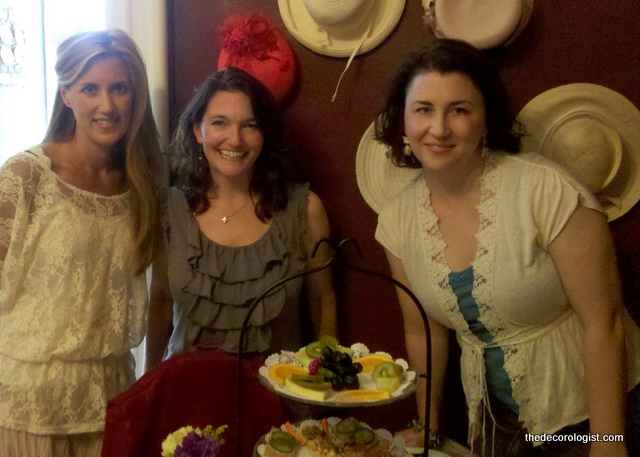 Me, Noelle, & Heather
She also invited along the talented Heather Spriggs, creator of the online magazine Gatherings (my home was featured in her first issue).  I also met Heather in Bloggy Land just a few months after I began blogging.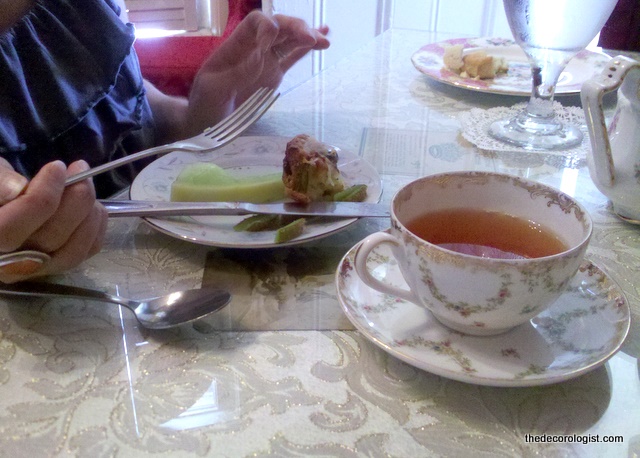 High Tea with Friends
After a challenging 50+ hour week (they are all 50+hour weeks now, but this one was a doozy) it was wonderfully refreshing to spend a few pleasant hours with people who support and admire your work and let you ramble on about your frustrations and your triumphs.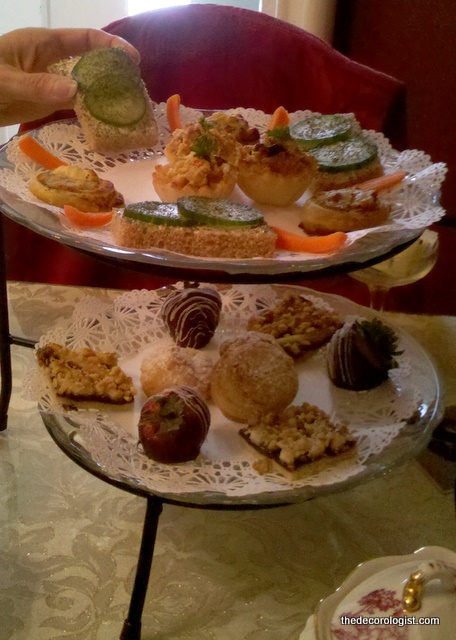 High Tea at Savannah Tea House
Bloggy Land is a strange and fuzzy place, with only snapshots and short sentences to connect you to those with similar passions throughout the country, even the world.  I've become friends with so many lovely readers, as well as gifted fellow bloggers including Kelly, the other Kelly, Carol, Michelle, Vanessa, Sheila, Maria, Lee, Radhika, and many others whom I never would have known without this medium of communication.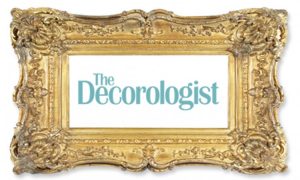 The Decorologist blog is currently blessed with around 65,000 page views a month. My highest percentage of  followers are from my hometown of Nashville,  followed by New York City,  Toronto, London,  Athens (Greece, not Alabama!),  Los Angeles, Houston, Chicago, Melbourne & Sydney (Australia), Seattle, and Atlanta.   This blog ranks in the top 50 of 2500+ Home & Garden blogs listed on BlogTopSites.  I have created color palettes and designed interiors for readers all over the country and Canada, and am perpetually backlogged with both decorating and staging projects here in Nashville.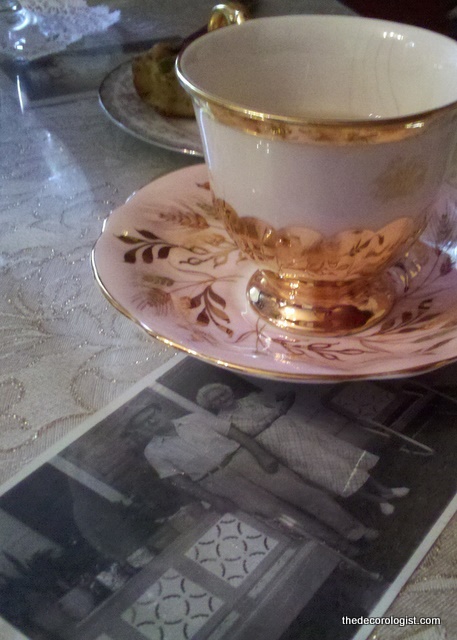 That being said, I am well-aware that all blessings come from above.  Any gifts bestowed by God should give glory to Him, which is what I desperately want and never want to lose sight of.   My message for fellow bloggers:  Blessings abound in Bloggy Land if you are willing to put in the countless hours and an almost insane level of commitment to crank out new and creative blogposts on an ongoing basis.  The hard part is establishing boundaries so that you keep your faith first and protect appropriate time and energy for your family, and even for yourself to be refreshed and renewed every once in a while.  But that's the subject of another blogpost . . .
Share this Post