About a year ago, my sweet mother-in-law came over for a visit.  I remember that when she came into the house, she said "Did you leave those shoes there on purpose?"  I had taken off  a pair of my favorite ballet-style shoes while I was sitting in the living room reading, and had left them there on the floor in front of the sofa with a coffee cup and book open on the coffee table.  I asked her what she meant, and she responded that it looked too pretty to be real, like it was "staged" that way.  I told her it wasn't "staged" and laughed, but I've thought about that a lot since then.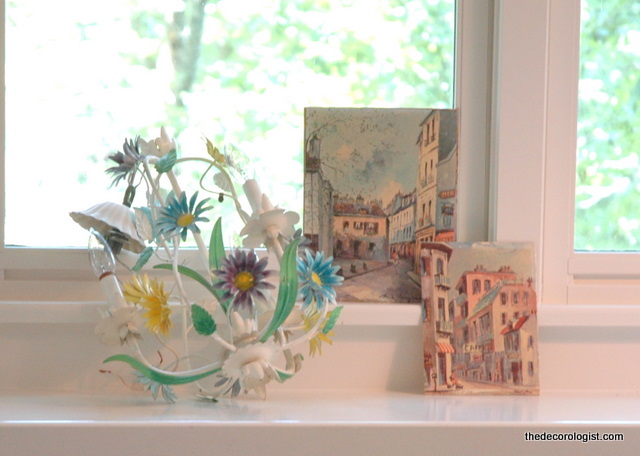 Live Pretty! 
William Morris said, "Have nothing in your home that you don't believe to be beautiful or know to be useful."  I think that the most beautiful way to live in a home is to fill it with things you love and to actually use those things fully.   Use your good china, don't store away the "good" stuff.   Line your drawers with vintage wallpaper samples or pretty paper liners so they make you smile when you open them.  Paint the interior of your closets a lovely color.  Buy functional items that appeal to you visually, not just functionally.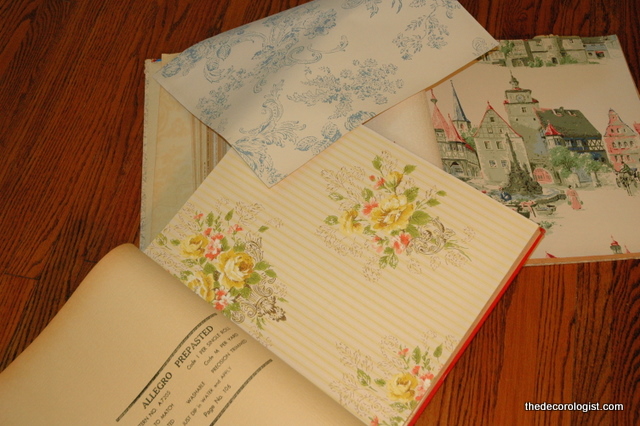 Vintage Wallpaper Samples
I walked into my bedroom a couple of weeks ago and noticed my unmade bed.  I loved the way it looked and snapped a photo.  I have very inexpensive bedding (coverlet from TJ Maxx and sheets from Target), but I love the way it looks even when it's unmade.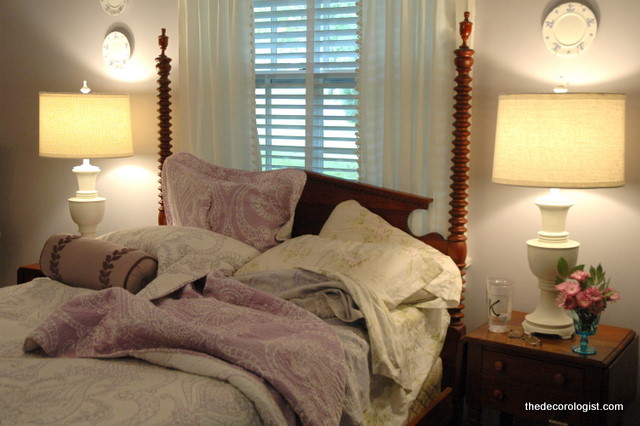 Don't you want to love the way your home looks even when your bed is unmade or your shoes are scattered on the floor?  That's the true beauty of living with what you love.