I have my own collection of vintage luggage which I use for storage and decoration in my home.   Here are some fabulous ideas I found for making those lovely bits of vintage history even more functional and delightful.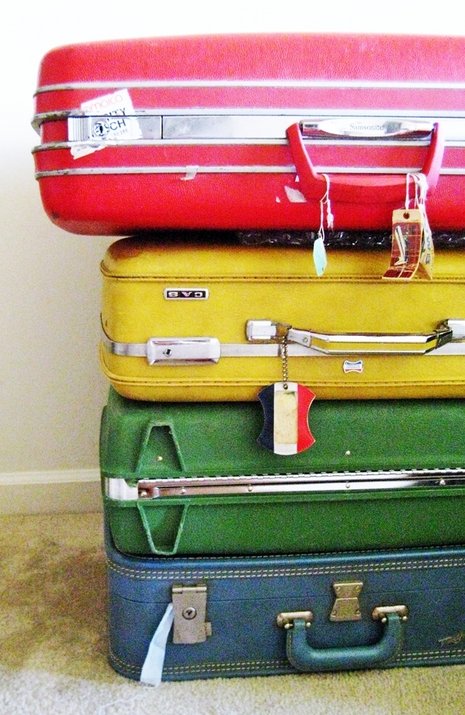 Check out this one-of-a-kind entry table created with a base of vintage suitcases: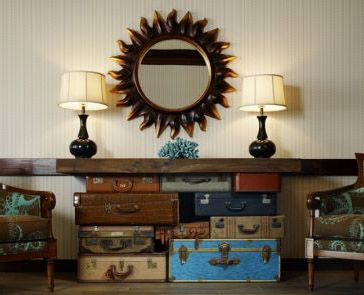 This side table was created with a piece of vintage luggage topping a base of a director's chair.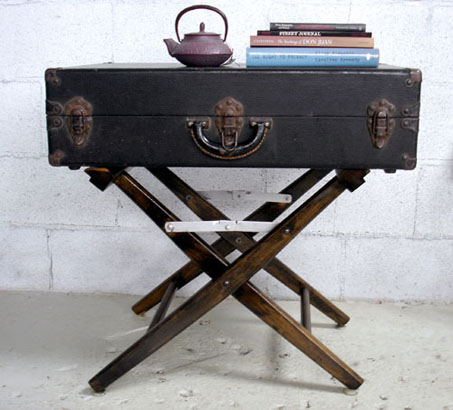 Re-Nest
Add a lovely cushion and you quickly have a custom-made doggie bed – that's one posh pup!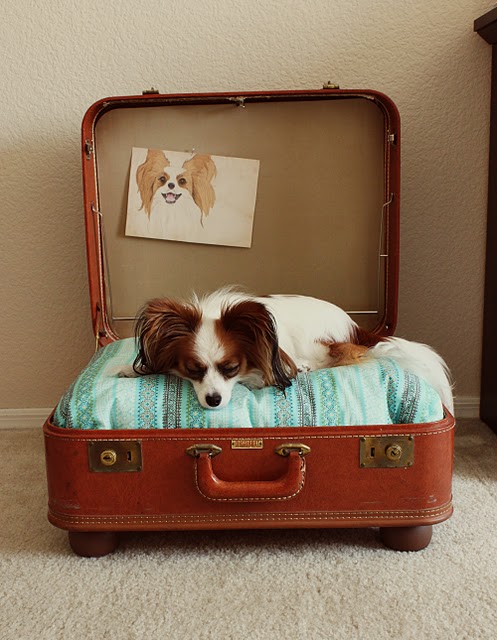 source
A simple piece of luggage forms the skeleton of this fabulous little medicine cabinet.  How clever is that?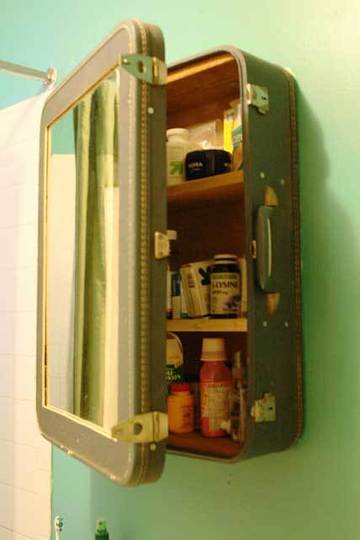 source
There's something so nostalgic about vintage luggage.  It harkens back to a time of glamour and travel and adventure.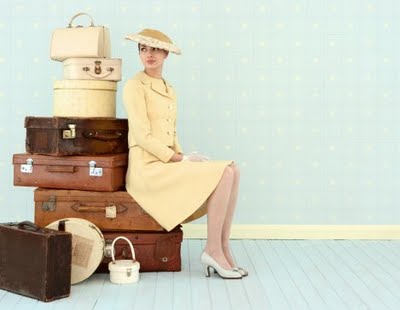 Are you going anywhere glamorous this weekend?