I've been sworn to secrecy since early August, but it's finally been announced: I've been chosen to be a part of the Design Bloggers Tour for High Point Market this fall! I'm so excited and honored to be part of this fabulous group: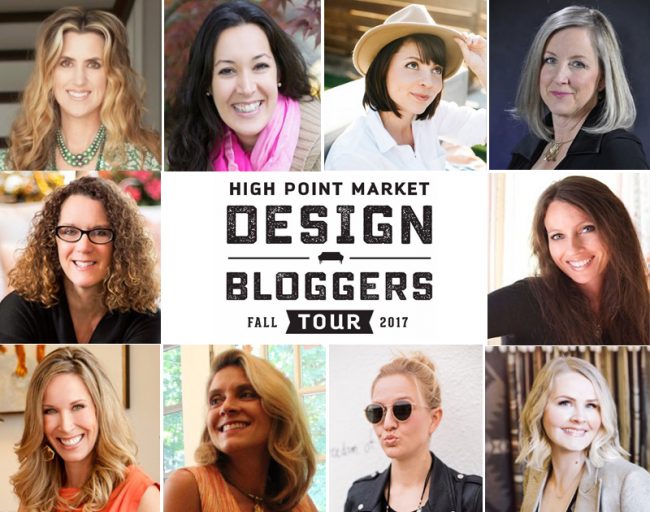 The High Point Market is the largest furnishings industry trade show in the world, with 11.5 million square feet of showspace, 75,000 attendees, 2000+ exhibitors, and 100+ countries represented. Retail home furnishings buyers, interior designers, architects, and others in the home furnishings industry can be found in High Point twice a year, because if you can't find it in High Point…it probably doesn't exist!
I am so excited about this opportunity, because I'm going to be getting all the inside scoop and back stage views to all the latest and greatest home design trends. While I'm no stranger to style spotting, I suppose now I'm a PROFESSIONAL one, haha! Besides perusing all the fabulous vendors, I'm also looking forward to some amazing speakers, like Ashley and India Hicks, members of a true design dynasty.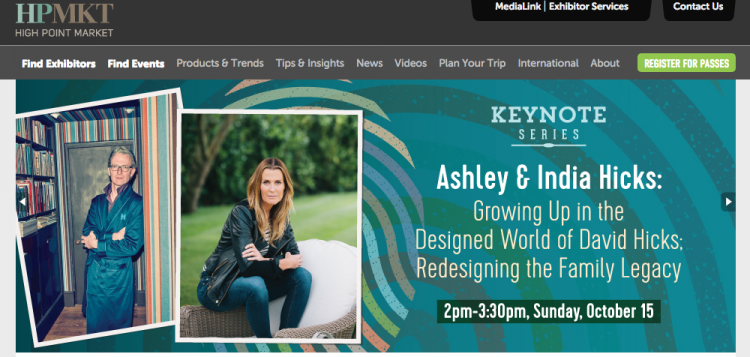 The line-up of the other ladies in the High Point Market Design Bloggers Tour include:
– Cecillia Cannon, Home with Keki, www.homewithkeki.com
– Brittany Chinaglia, The Vintage Rug Shop, www.thevintagerugshop.com/blog
– Deborah von Donop, dvd Design, www.dvdinteriordesign.com
– Cheryl Kees Clendenon, In Detail Interiors, www.indetailinteriors.com/stories
– Courtney, French Country Cottage, www.frenchcountrycottage.net
– Lori Dennis, Lori Dennis, Inc., www.loridennis.com/greenblog
– Jana Platina Phipps, Trim Queen, www.trimqueen.com/trim-queen-chronicles
– Ann Sage, annsage.com, www.annesage.com
– Sarah Walker, The Curated House, www.thecuratedhouse.com/journal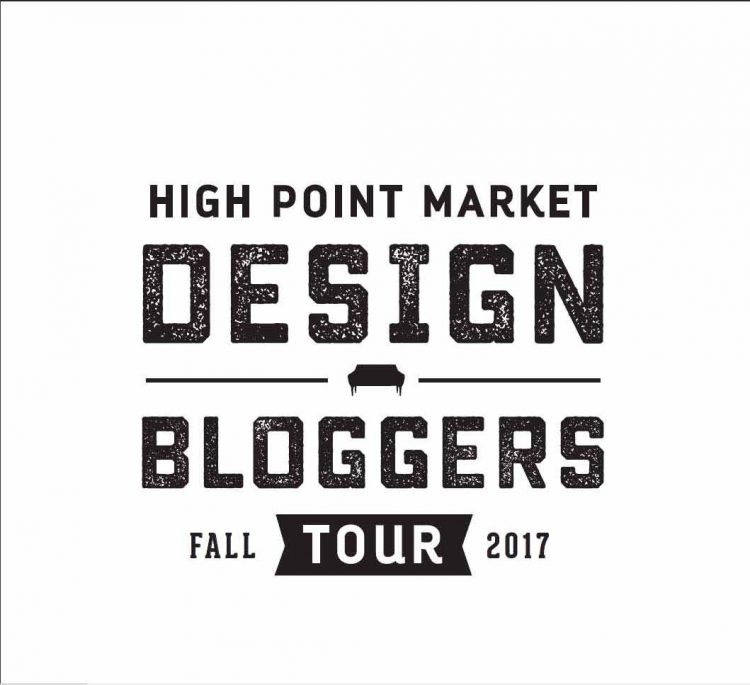 Just in case you are wondering, I'll have the BIG REVEAL of the Meaningful Makeover project I've been telling you about in my next post. It was an amazing and exhausting week of work, but the outcome was all that we hoped for and more – I can't wait to share it with you!
This fall's High Point Market is Oct 14th through 18th. If you are going to market, make sure to look for me and come say hi!  I'd love to meet you there!