It's been one heck of a week, amiright? With everything coming to a screeching halt and so much worry about illness and incomes, I thought it'd be nice to share a very colorful and happy living room makeover I helped an awesome client accomplish recently. Maybe it'll give you some inspiration for your own home, where you will likely be spending much more time than usual in the days to come!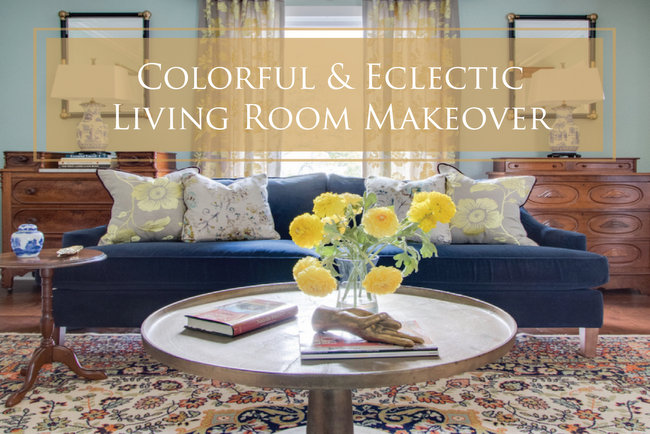 My client bought a rambling ranch-style home in West Meade with a whole lotta potential. The previous owner had already opened up the space a bit and renovated the kitchen. The adjacent space was ripe for a living room makeover. My client has a love of color and eclectic antiques, which makes her one of my favorites! She's easy to design for, as we have similar personal tastes. Let me show you where we started: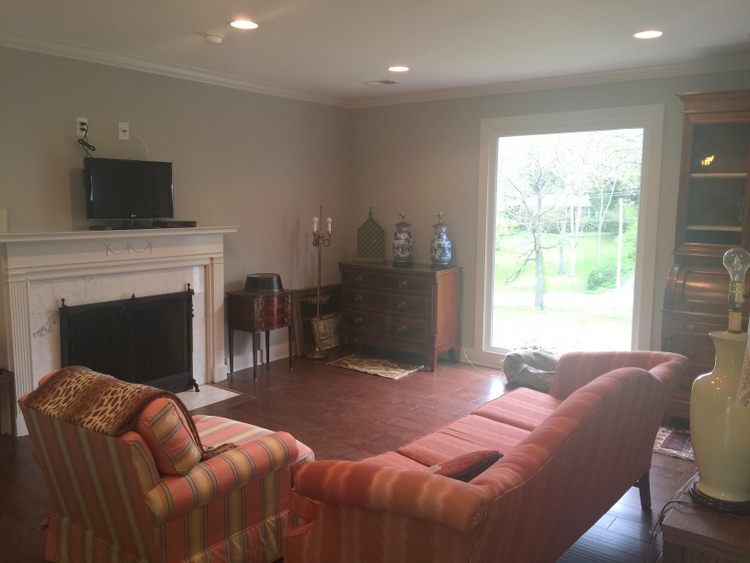 before
She had some interesting family pieces we wanted to use, but we had to determine whether to reupholster the existing sofa and chair or to simply replace them altogether. My client decided we should look for some new upholstered pieces, since a pair of chairs (which she didn't have) would be ideal with a sofa. We chose a brilliant blue sofa with sloping arms, then added a pair of patterned club chairs.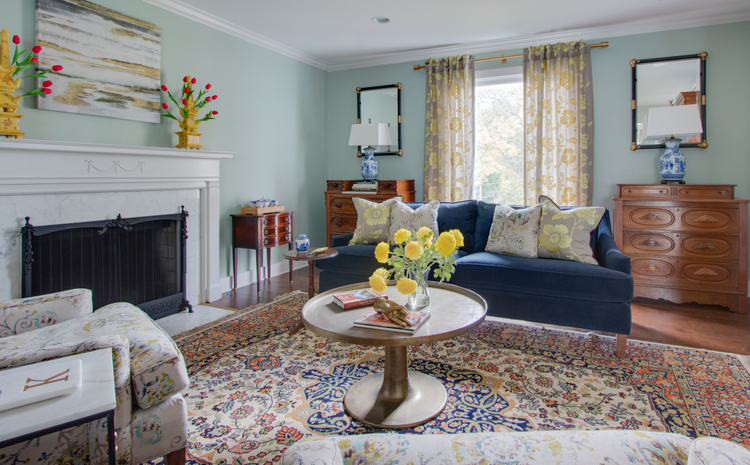 after
There are two focal points in this room: the fireplace and the front window – I wanted to make sure the conversation area centered on both.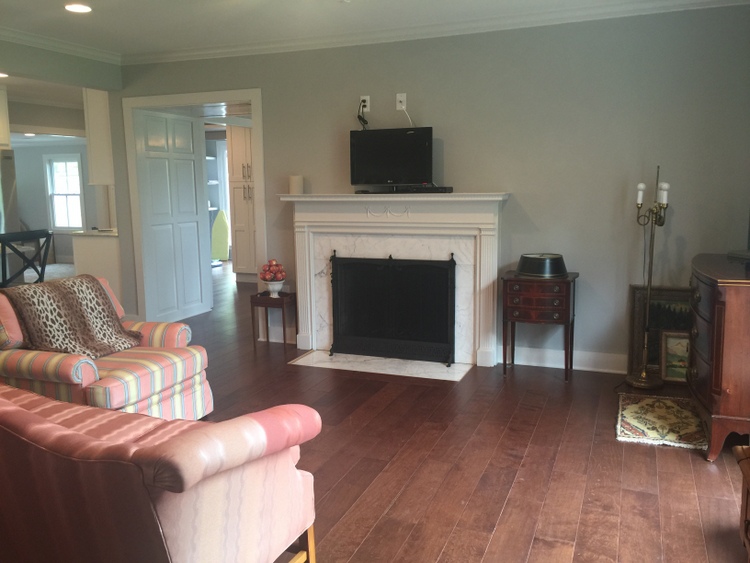 before
I wanted to use the bold vintage oriental rug that my client owned, so we chose a more subtle pattern on the new chairs.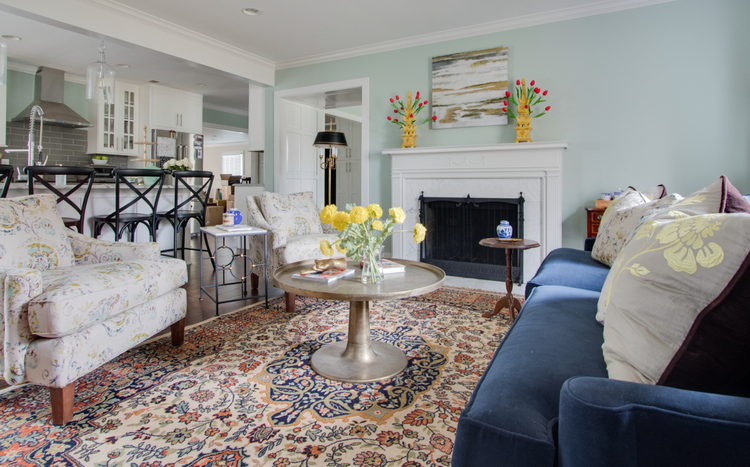 after
Rather than remove the outlets for the television,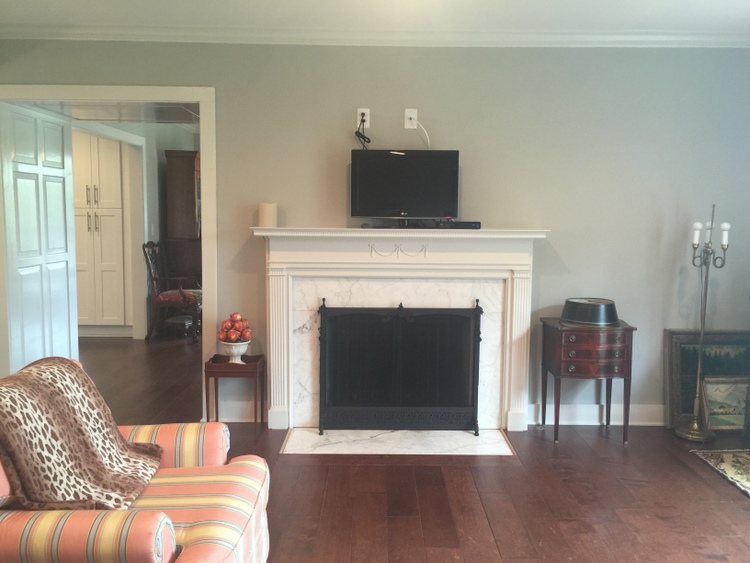 before
we simply found a lovely piece of art to cover them up! And don't you just love the gold metallic coffee table?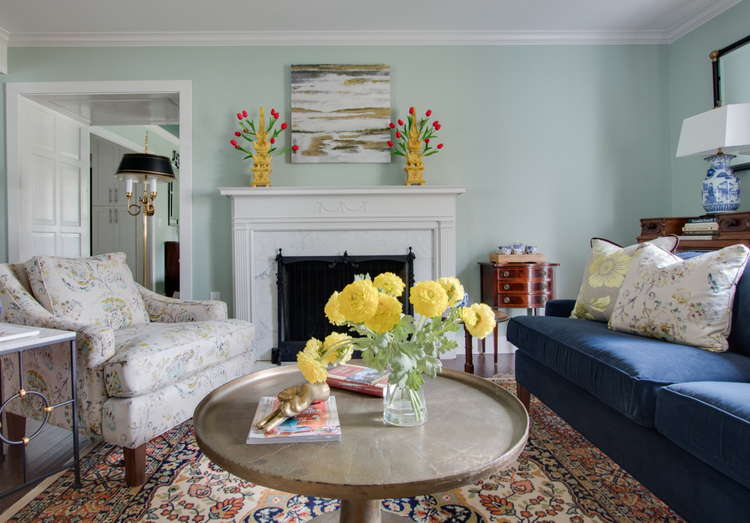 after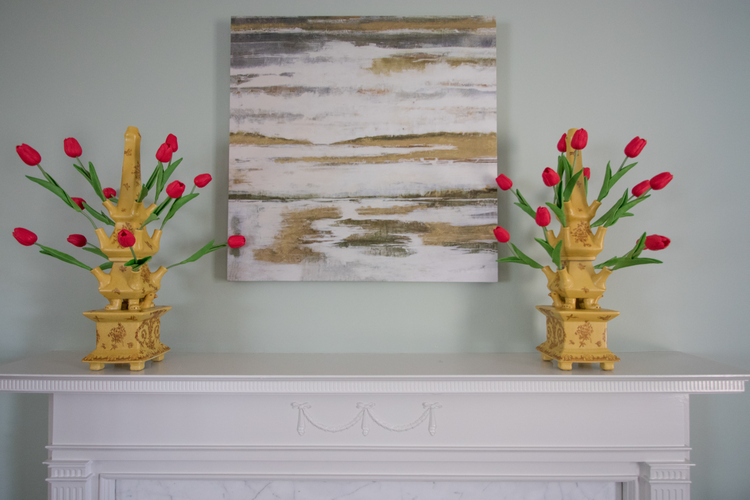 One more before and after from another angle: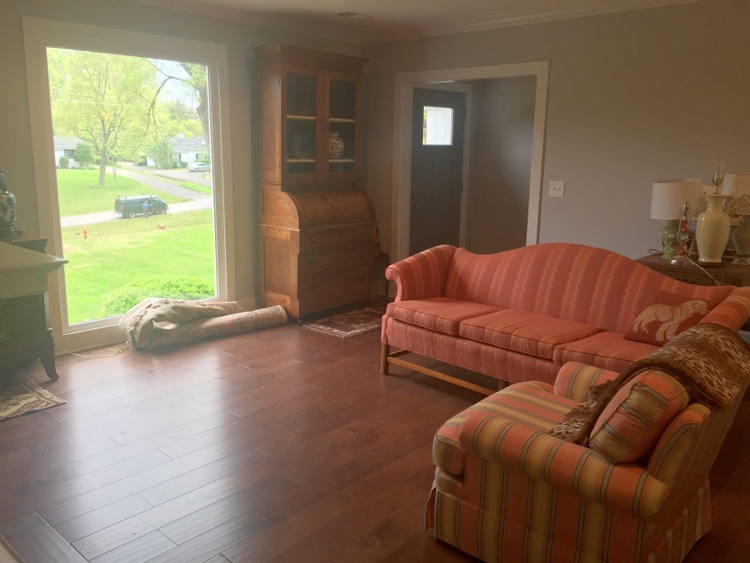 before
I love how this living room makeover turned out SO MUCH. So much charm and character, and a great mix or new and old. What ties it together? Symmetry and repeated black and gold finishes.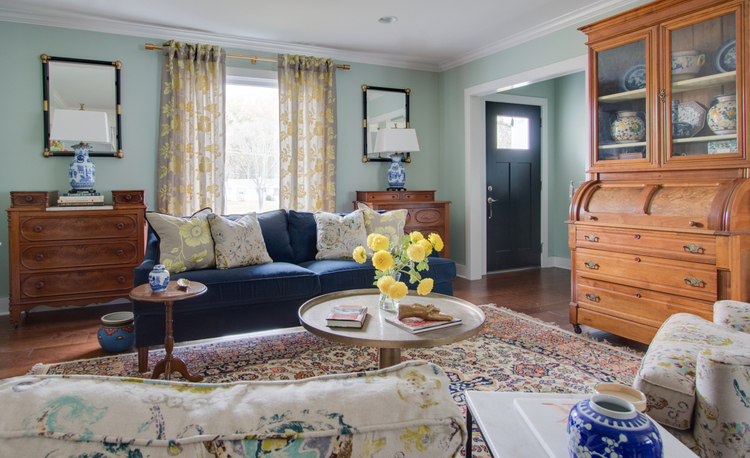 after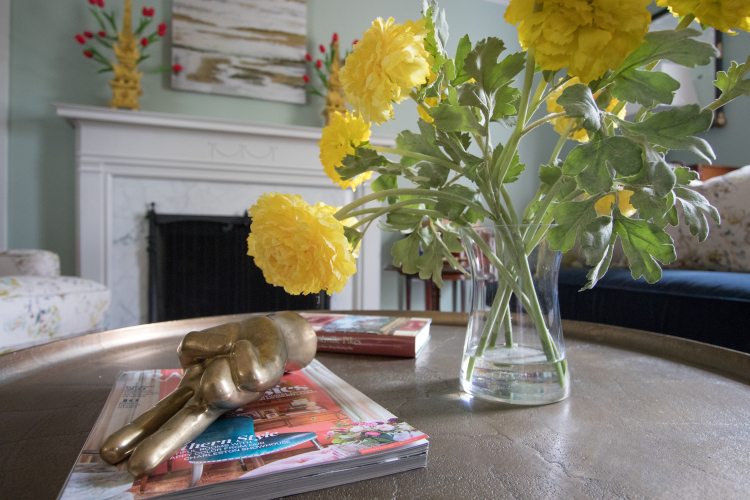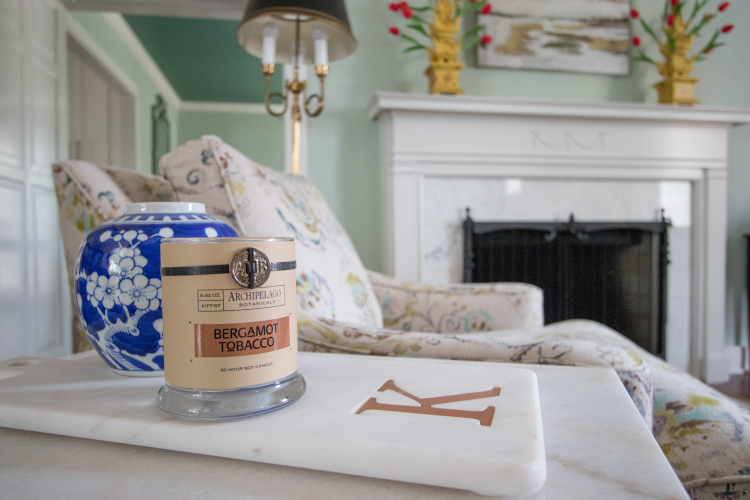 The new things we purchased for this living room makeover include the sofa, pair of chairs, drapery panels and rod, pillows, coffee table, art, mirrors, side table, and lampshades. Oh, and of course, paint! I love it when a client has interesting personal furnishings and decor that we can use as a jumping off point for a "new" design.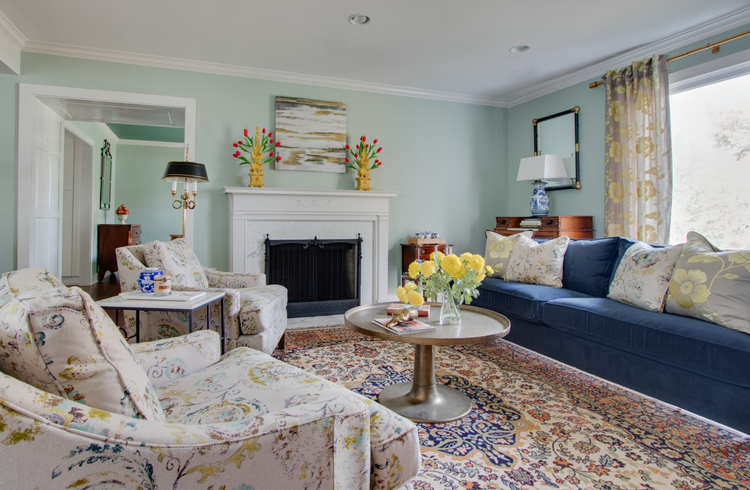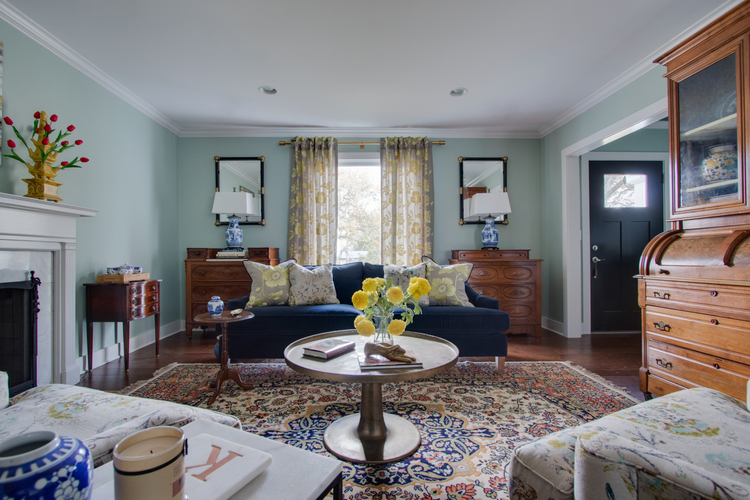 I hope you like this colorful living room makeover as much as I do! What's your favorite thing about this space?
If you've been considering taking my Psychological Color Expert™ course, this just right be the perfect time to go for it. It's completely online, and you can work through it at your own pace in the comfort of your own home! It pays for itself in only 3 paint color consultations – and I'll teach you exactly how to create transformative interior color palettes for any home. You can find out more about it here: