I am in my third year of teaching and certifying professional home stagers in my unique proprietary system called Psychological Staging.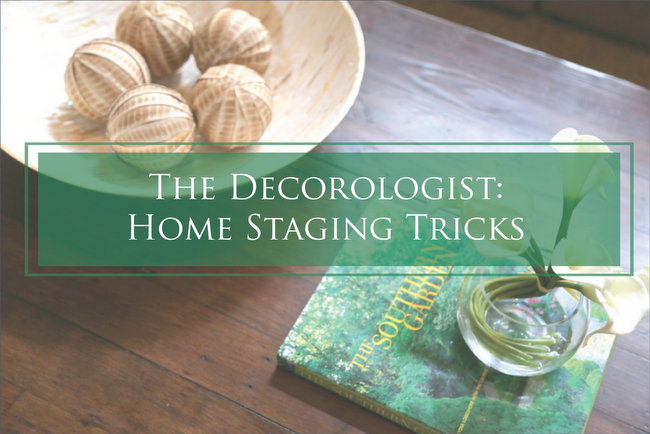 In our latest course, we had a full class of wonderful women – from beginning stagers to experienced staging business owners.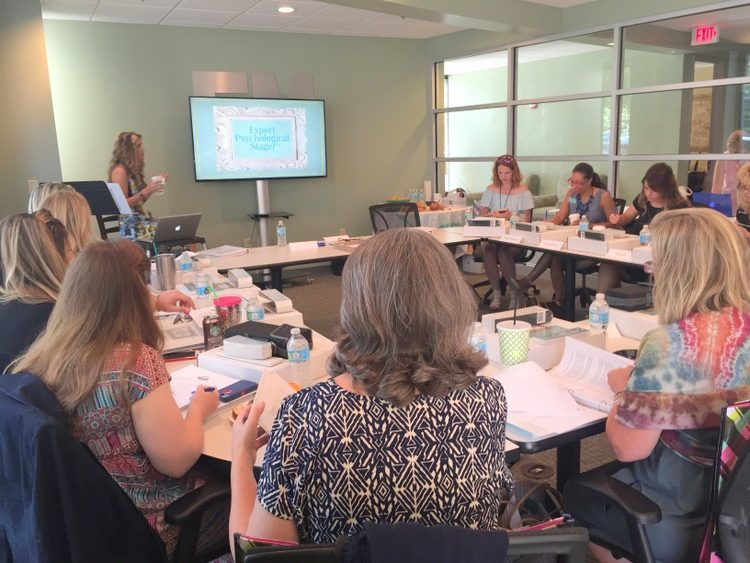 3-day intensive home staging course at F&M Mortgage in beautiful Brentwood, Tennessee
We had a great time together – learning home staging tricks and techniques, discussing business models, and eating some good food!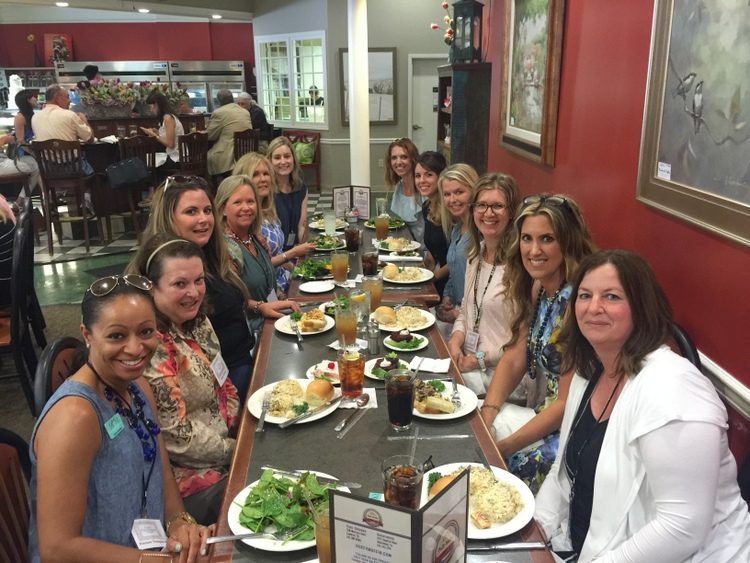 lunch on the first day at Puffy Muffin
Here are a few home staging tricks we used:
1. Make Rooms Appear Larger by Using Light-Colored Props
You may know that the brighter the room, the larger it appears (and square feet sells). Some of the ways you can brighten a space may not be as obvious as opening the curtains and turning on all the lights. These EPS stagers learned these tricks can brighten any space:  use light bedding and pillows on beds and sofas, change out any dark lampshades with light ones, and check all overhead light fixtures and make sure all bulbs are working (replace with high wattage soft white LEDs if possible).
Here are some befores/afters of the rooms they staged: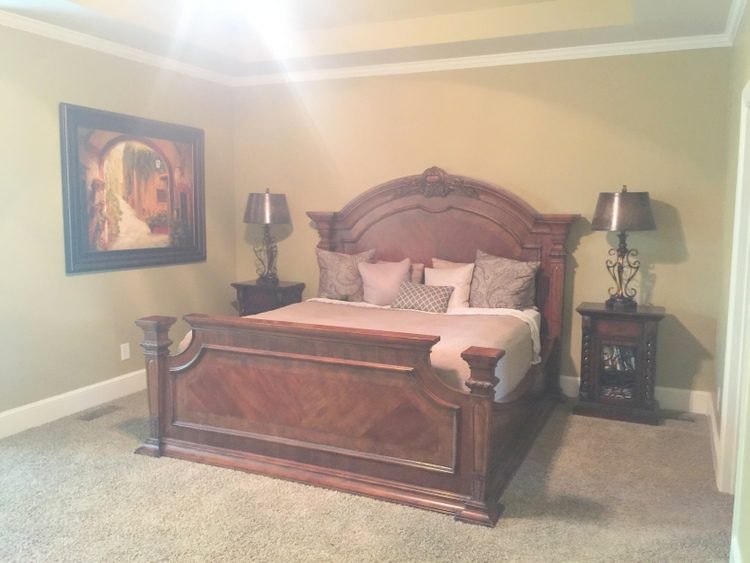 before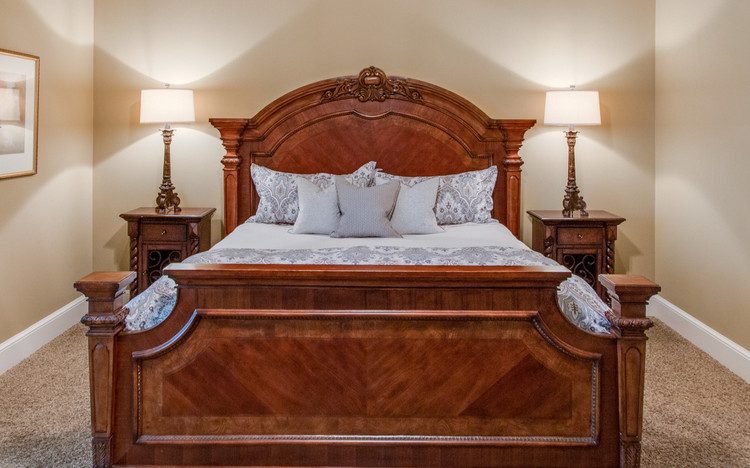 after
Some of the items that lightened the room include the lighter coverlet, bedding with a white background, white lampshades, and art with a white mat. Simple but effective.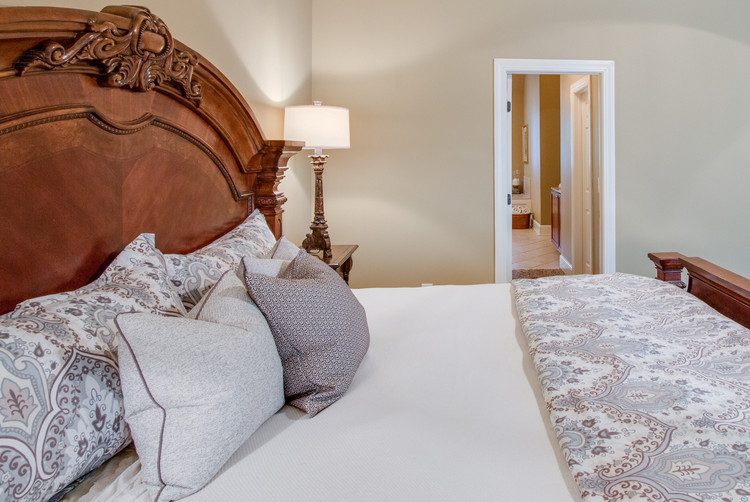 2. Use Bookcase Styling To Command Sellers' Attention
Really good bookcase styling and effective editing can make a messy eyesore into an architectural gem. Here's a before/after of what our EPS graduates were able to do during the hands-on staging at the end of the course: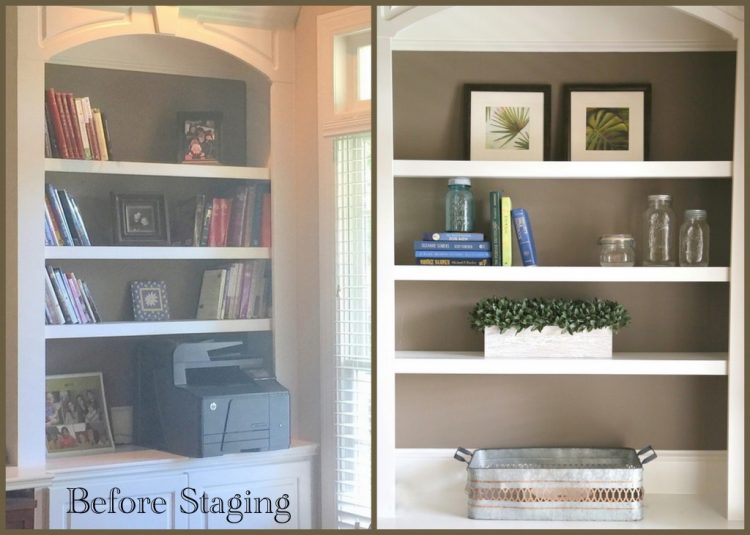 This house had lots of bookcases, which were ripe with potential for adding upscale style. Just look at the difference staging made in this home office – here's the "before":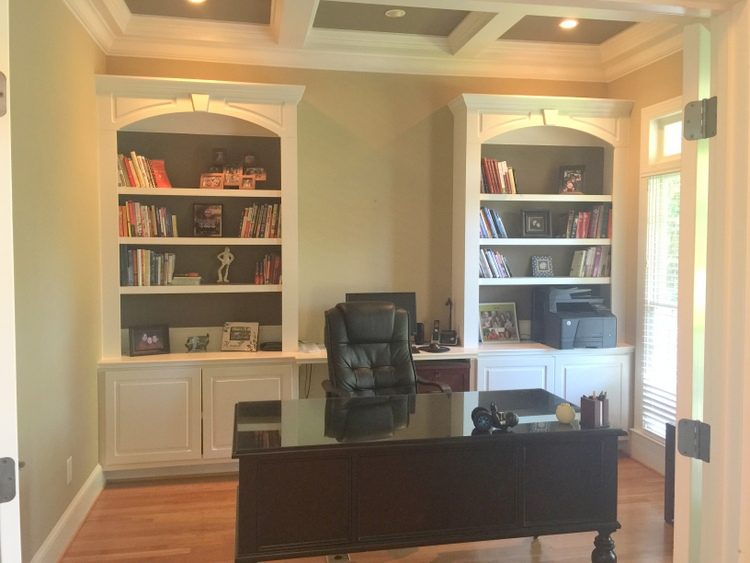 before
And here's the after of the same space (professionally photographed, of course):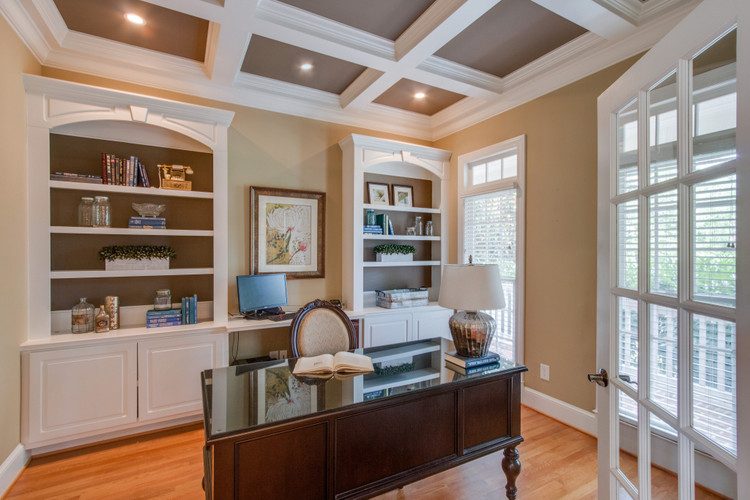 3. Learn to play the hand you've been dealt.
In staging, that means working with what's available and what's possible in a given budget. In this home, there were two bedrooms without beds.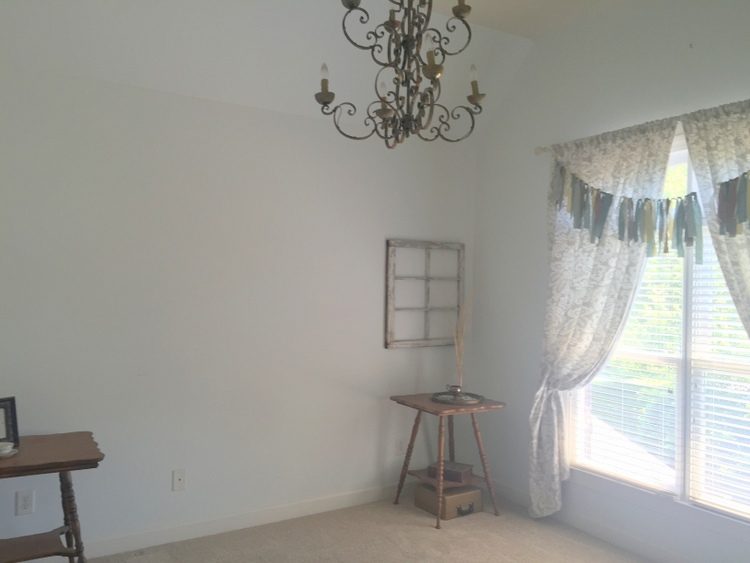 We brought in some inflatable mattresses to establish room size (it's hard to do that without standard furnishings to give folks a point of reference). Then it was time to get creative! Notice the mirror the room below: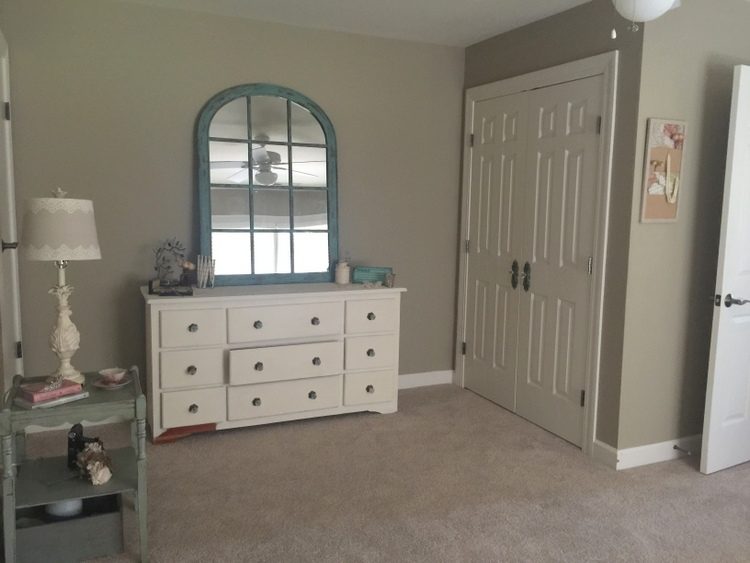 The stagers decided to use the mirror from one room as a headboard for the faux bed in the other bedroom they created.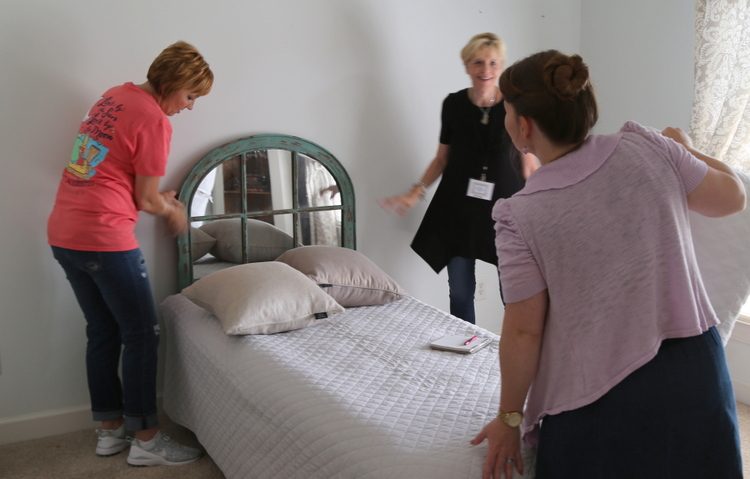 in process
You have to admit, this is pretty clever for a teenage daughter's room!!! This home staging trick made the previously empty room. I love how this space turned out.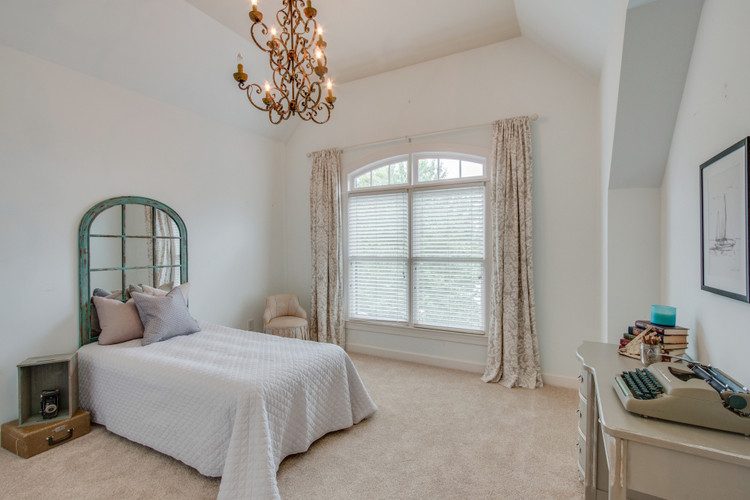 4. Create Memories with the Details.
Tabletop staging with lifestyle props casts a perception of what it would be to live in this ideal home and is an important mental home staging trick I love to use. These styling details make what I refer to as "memory points" that buyers take with them after they tour the home. It's what draws them back in their minds when reconsidering all the properties they have viewed.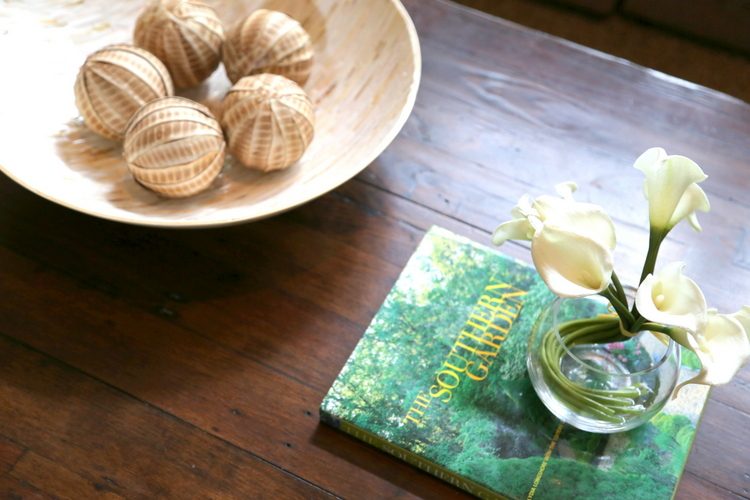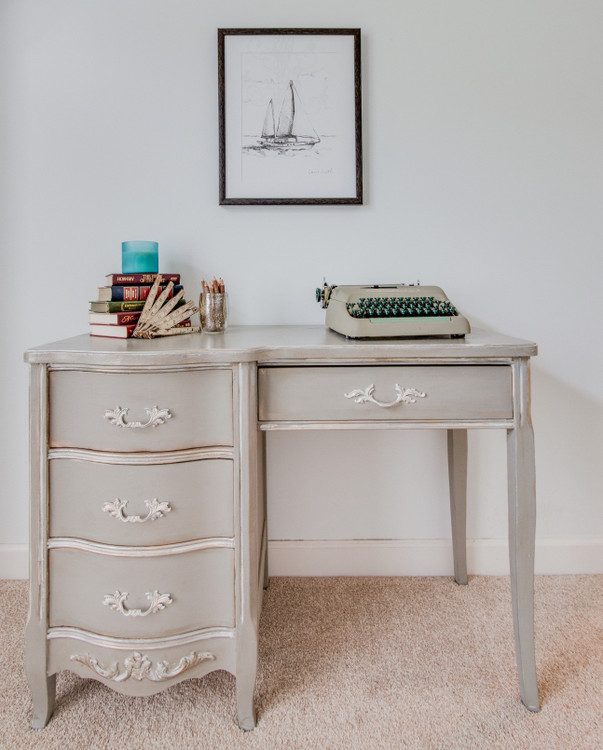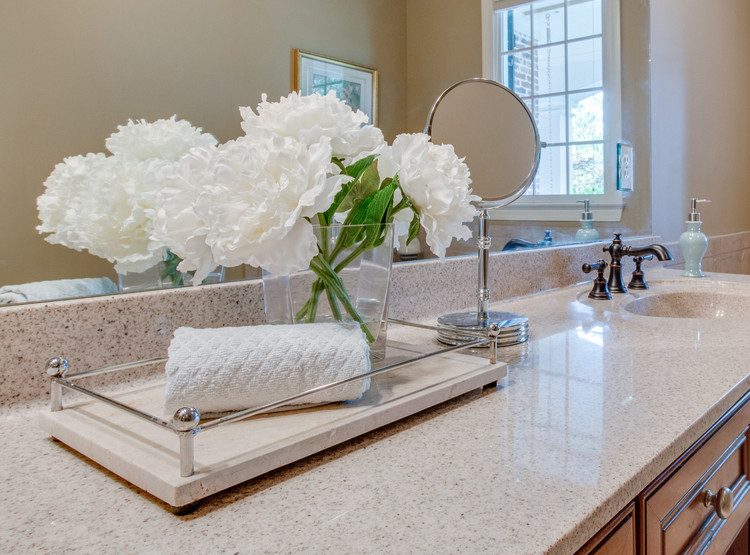 and finally,
5. Break Up With the Sectional Sofa.
No matter how functional or comfy a large sectional sofa, it can really eat up floor space in a home. And it creates an overly casual look in a living room. Time to break it up! Here is a before photo taken with my iphone camera: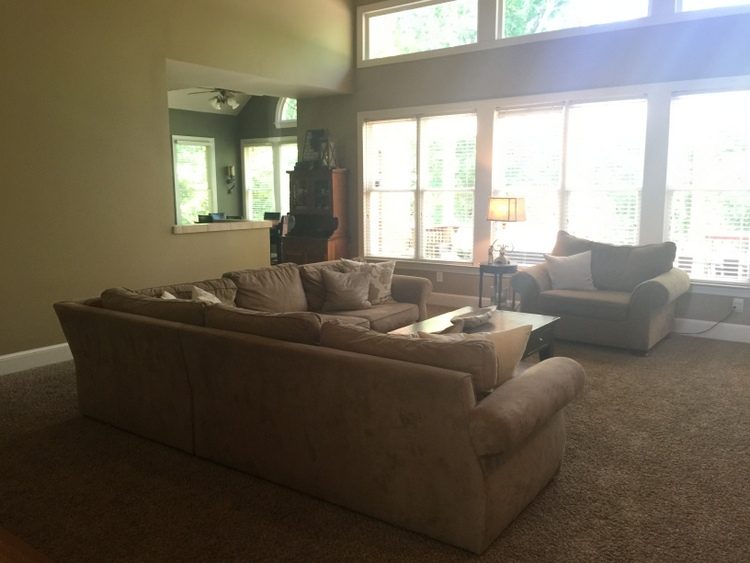 before
Converting this behemoth into a long sofa enabled us to open up the space. And guess what else? It makes the home look more high-end. After staging, a skills of a professional photographer makes the staging results come alive: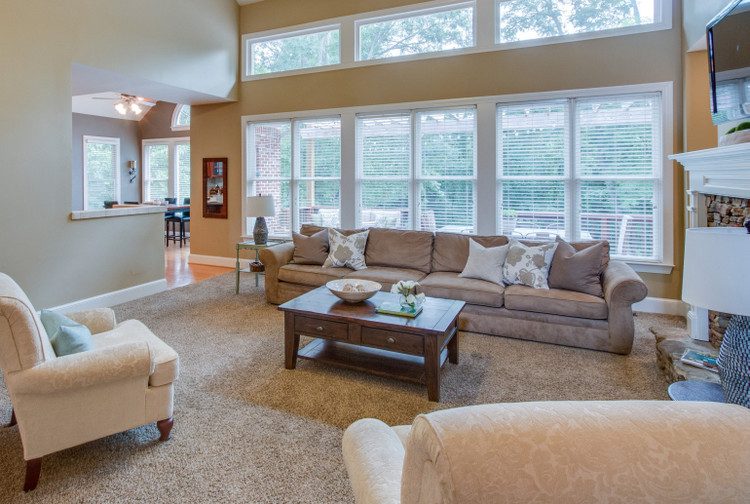 professional photography by Showcase Photographers
These new Expert Psychological Stagers™ knocked it out of the park, don't you think? I'm so proud of them!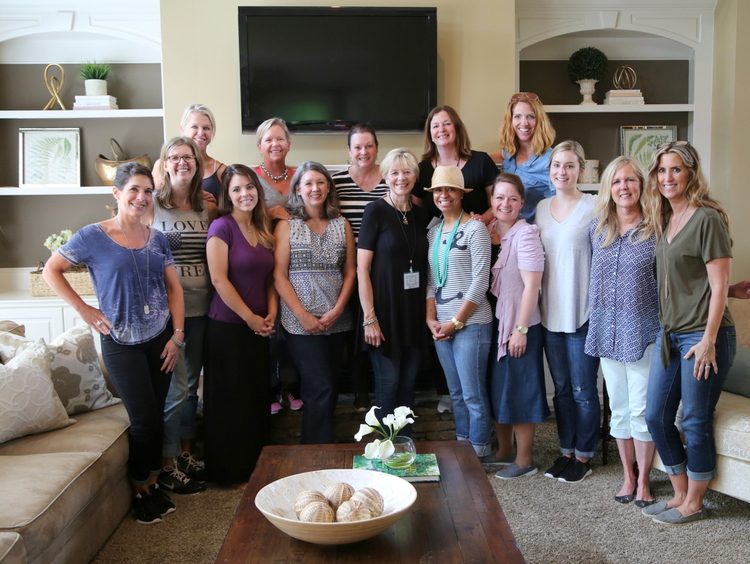 UPDATE: The Expert Psychological Staging® course is now RESA®-accredited and available completely ONLINE! Find out what this certification training can offer you here.