It's a weird and wonderful thing to be reading an article and stumble upon a quote starting with "try this tip from The Decorologist," which is what happened this morning as I was reading an Apartment Therapy piece about arranging sofas.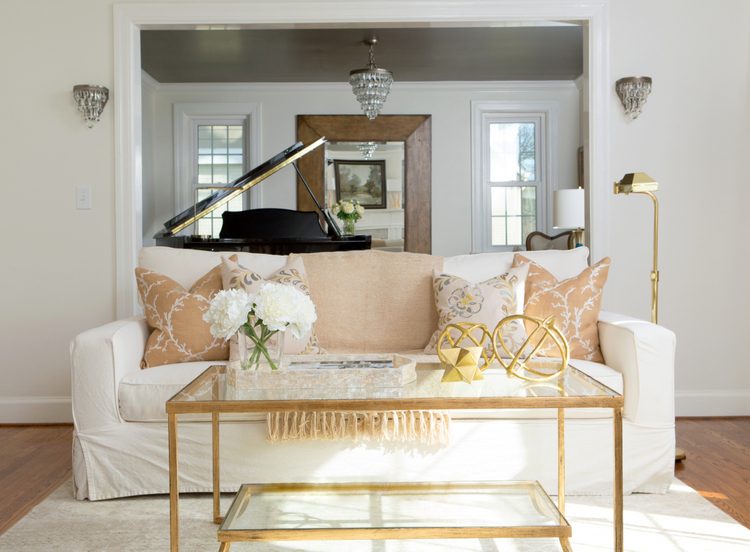 The Decorologist
The writer of the article, Arlyn Hernandez, shows mathematically how two full-size sofas actually take up LESS space than a lofa. You know what a lofa is, right? It's the term I use to describe the dreaded loveseat-sofa combination. But back to this fascinating mathematical fact:
Hernandez used RoomStyler to demonstrate the difference: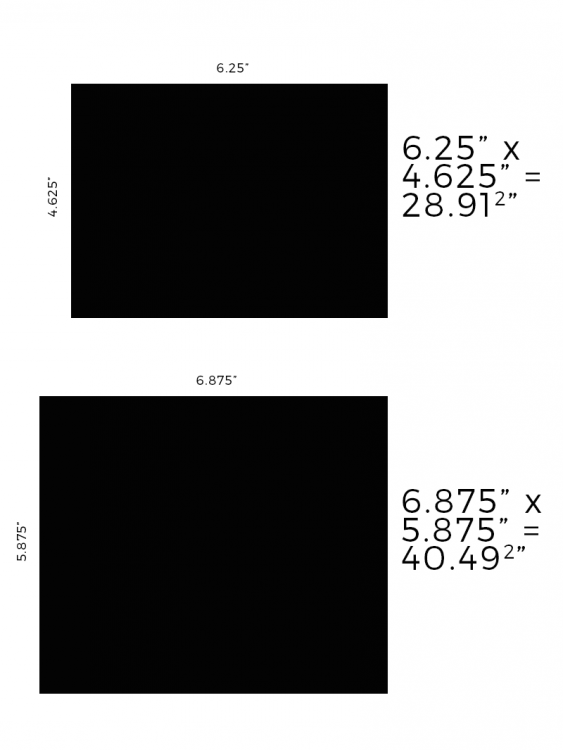 "Using simple multiplication to calculate area (definitely still used a calculator here), it's plain to see that the top measurements, which were rendered from the sofa-facing-sofa arrangement, equal to almost 12 square inches smaller than the bottom measurements for the traditional sofa-love seat combination." –Arlyn Hernandez
After revealing this stunning finding, Hernandez goes on to quote ME!
Design tip for arranging sofas:  Currently own a sofa and loveseat, but want to try the facing-sofa look with what you already have? Try this tip from The Decorologist: "Place the sofa and loveseat facing one another, add a large side table and table lamp to the far end of the loveseat so that the other end is in line with the far end of the larger sofa. This evens out the arrangement—then add in an odd chair, a fun coffee table, and a sofa table with a pair of lamps behind the larger sofa. I did this in a client's home and it worked great."
Gosh, I'm glad to hear someone is listening! Hernandez pulled this quote from one of the several articles I've written about arranging sofas on this blog. Here are the main points I made in my own article:
1. The sofa/loveseat combo limits your furniture arrangement possibilities.
The sofa/loveseat combination limits your furniture arrangement possibilities. The only way it looks "right" is to arrange them in an L-shape in a rectangular room.  And it still looks like something out of a newspaper ad for a bargain furniture store. It's so much better to buy a pair of matching sofas. Your arrangement options will be so much more flexible. Here's an example in a room that Expert Psychological Stagers™ staged during my certification course last September: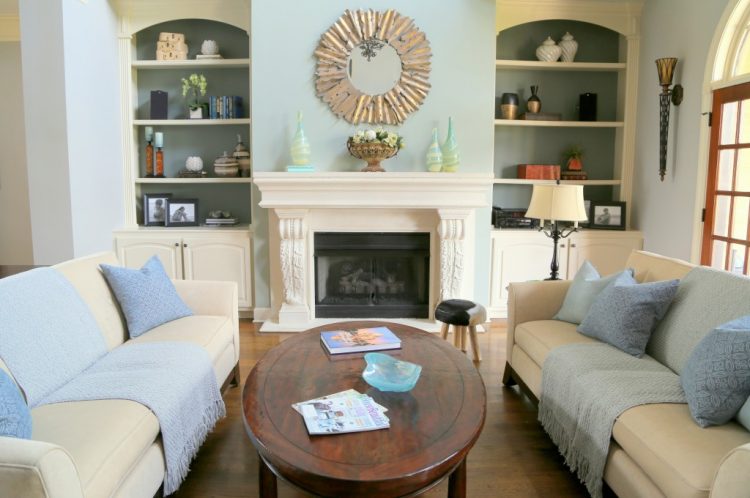 become a professional home stager
2. Arranging sofas back-to-back can create two seating areas in a very large room.
I love this arrangement with a sofa table and a pair of lamps in between the two matching sofas.
3. The most flexible option is doing a sofa and a pair of matching upholstered chairs.
You can arrange them in so many more ways – chairs facing each other (like below), chairs across from and facing the sofa, chairs side-by-side to one side of the sofa . . .
4. Don't rely on furniture store salespeople who want you to buy a matching set so that they make a bigger commission in less time.
Bring a trusted decorator with you to help you make the best design choice for your space and your individual needs.   Your decorator has a vested interest in the outcome of the design once you leave the store – the salesperson doesn't!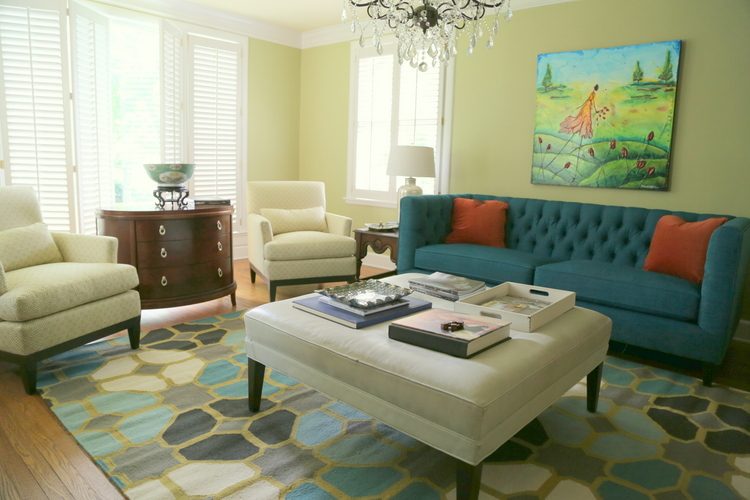 The Decorologist
5. If you already have a sofa–loveseat combo, consider moving one of the pieces to another room and bringing in a few chairs to mix things up.
For more in-depth tips and tricks regarding furniture arrangement, check out my two hour instructional video!
If you want to become a certified Expert Psychological Stager™, registration is NOW OPEN! Find out more by clicking below: